Royal Caribbean' s Icon of the Seas will be the world's largest cruise ship when it sets sail in January 2024. This week the ship passed its next construction milestone by completing its initial round of sea trials and sailing the open ocean for the first time.
As the first-of-its-kind combination of the best of every vacation, Icon will introduce a new era of vacations for years to come. From the resort getaway to the beach escape and theme park adventure, every type of family and kind of adventurer can make memories together and on their own terms without compromise across record-breaking thrills, relaxing ways to chill, a neighborhood designed for young families, more than 40 ways to dine, drink and be entertained, and more.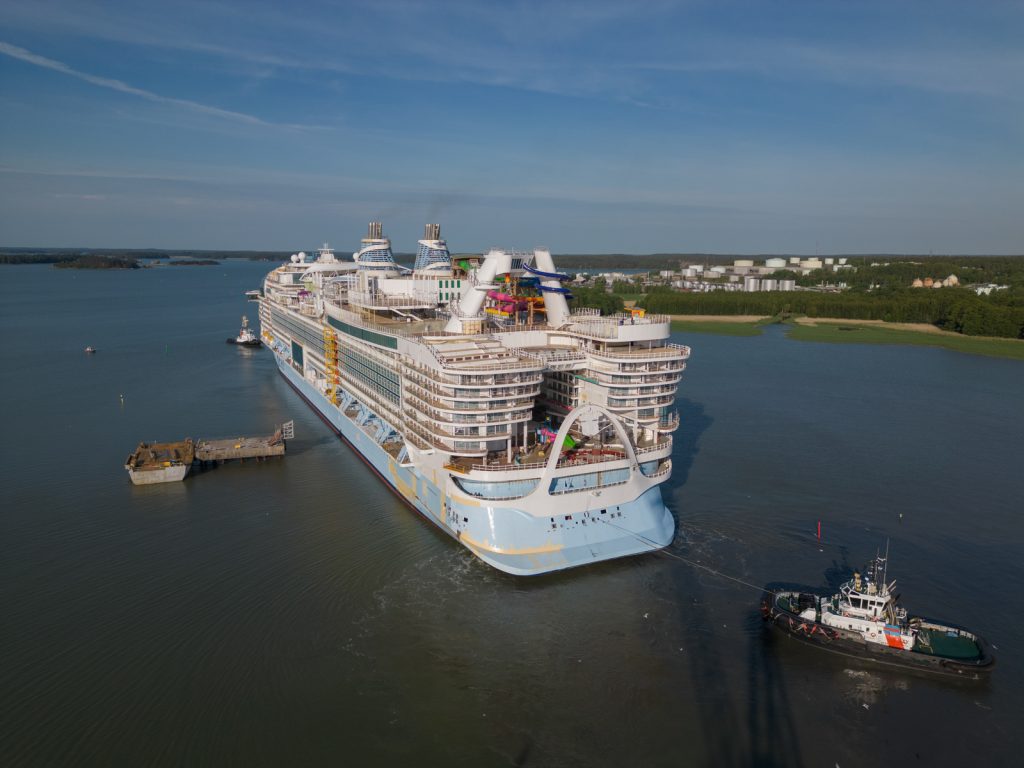 Onboard, travelers with an appetite for adventure can have their pick of more than 20 new and signature ways to dine and make memories, a combination of elevated experiences, spots for quick bites and venues made for families with kids.
Icon will sail 7-night Eastern and Western Caribbean vacations from Miami all year long. Vacationers on board will island hop from destinations like Royal Caribbean's award-winning private island destination, Perfect Day at CocoCay, The Bahamas; Cozumel, Mexico; Philipsburg, St. Maarten; and Roatan, Honduras. More details about what Icon has in store are available at www.RoyalCaribbean.com/Icon.