Over the summer, there were major struggles to keep up with travel demand, from staffing shortages and even summer thunderstorms threw airports and airlines for a loop! So how will carriers fare with the busy holiday season? The Travel Addict has put together some tips to navigate flight delays or cancellations during this busy holiday weekend.
According to stats by Hopper Media, nearly 25 million seats are expected to depart on flights from US airports over the Thanksgiving travel week, from Sunday, Nov. 20 to Sunday, Nov. 27; a six percent increase in capacity compared to the pre-pandemic levels of 2019.
I fly almost every week for my many jobs. With the exception of a six-month pandemic period, I have spent my life on the road. I have accumulated almost three million airline miles flying across the world. Below are my recommendations to survive inconveniences during the November holiday travel season.
Book flights directly through the airline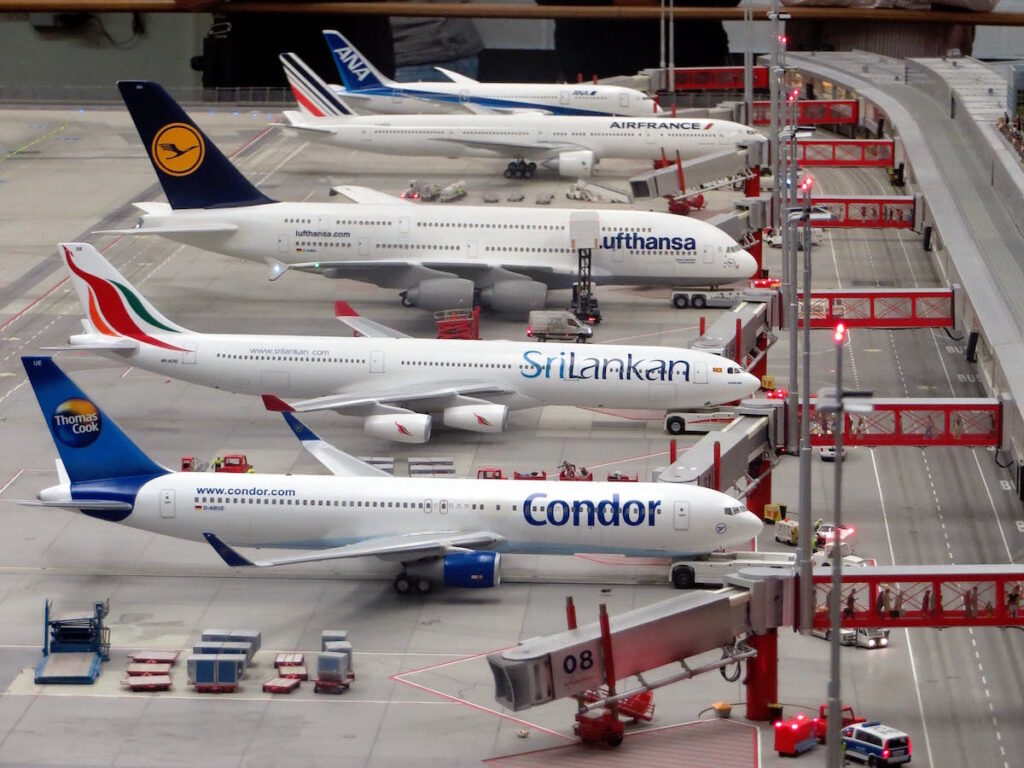 It is tempting to book your trips through third-party websites that bombard us with ads on TV and online. My advice would be to book your tickets directly through the carriers for better service.
Booking through third-party services adds an extra layer of communication that is required. It causes delays in rebooking due to communication hold-ups and a lack of prioritization of these discounted airfare tickets.
If your flight is delayed or canceled you should immediately call the airline directly to rebook. Go to the nearest ticket agent counter at the airport. I will be on hold and in line at the same time and see who is able to help first. Some airlines also have a call-back option so that you do not have to wait on hold. With this option, they call you back when it is your turn to speak to an agent.
The airlines will help you in a more timely manner if you have booked directly to purchase your ticket.
Download the airline app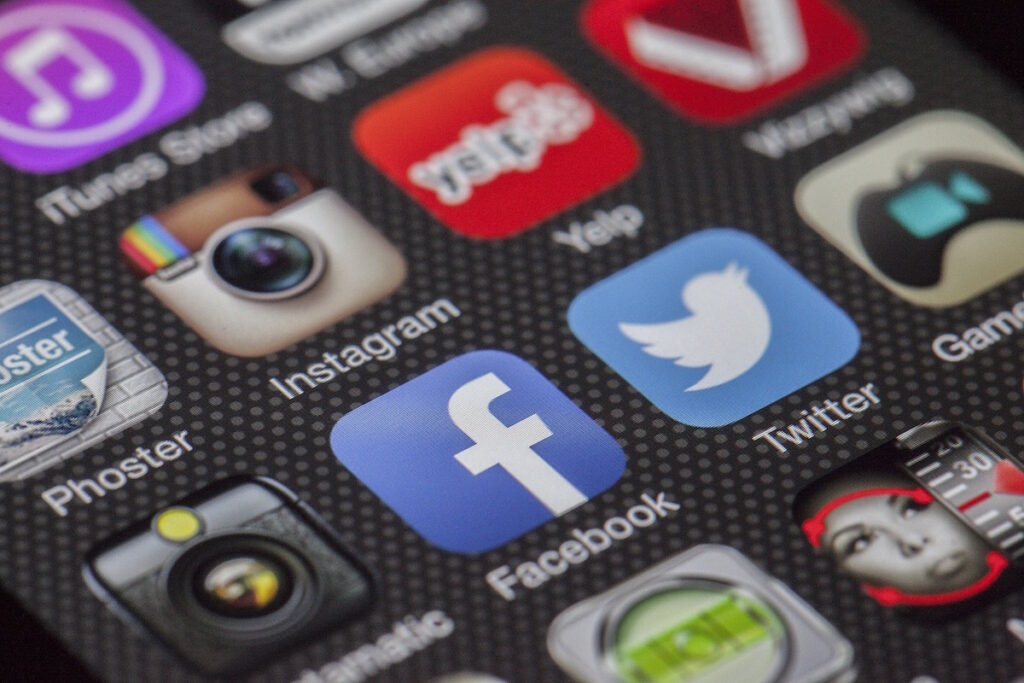 Almost every major airline has an app that is available to download on android or iPhone. The apps often will give you the first notification that your flight is delayed or canceled. It will give you the option to re-book immediately. This will save you time at the counter and on hold with the airlines.
Tickets can also be purchased and changed directly on the app if your travel plans change. Your checked bags can also be tracked in the app.
Many apps also offer free entertainment if you are stuck on a runway as well and while traveling in flight. I always use my Delta and United apps to book new tickets and make changes.
Join airline frequent flier programs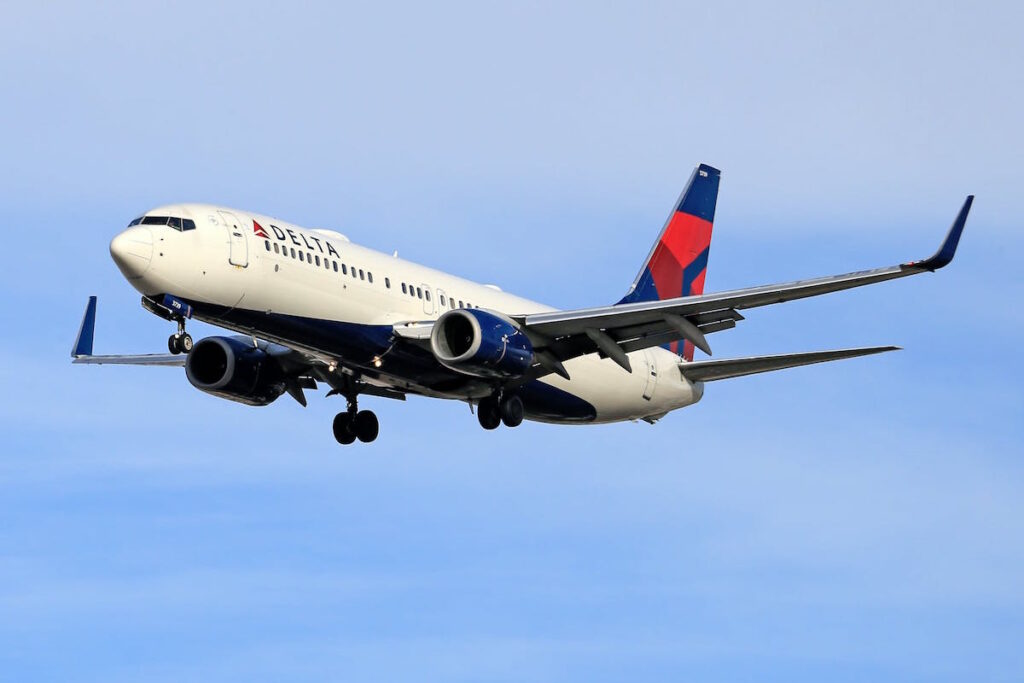 All the airlines have frequent flier loyalty programs. Some are much better than others. I recommend joining any airline frequent flier program, even if it is your first flight. Number one, points do add up and can help you qualify for free flights over time.
But secondly, they give you a number to call that may be different than the normal airline customer service numbers. The airlines often times have agents dedicated to these frequent flier phone lines. Your wait to get help should be shorter.
As you reach higher status with airlines you are also sent different phone numbers for assistance. For example, I am a dedicated Delta customer with Diamond status and have a special number to call. It usually has shorter wait times when I need live assistance.
Checkout Airline Lounge Access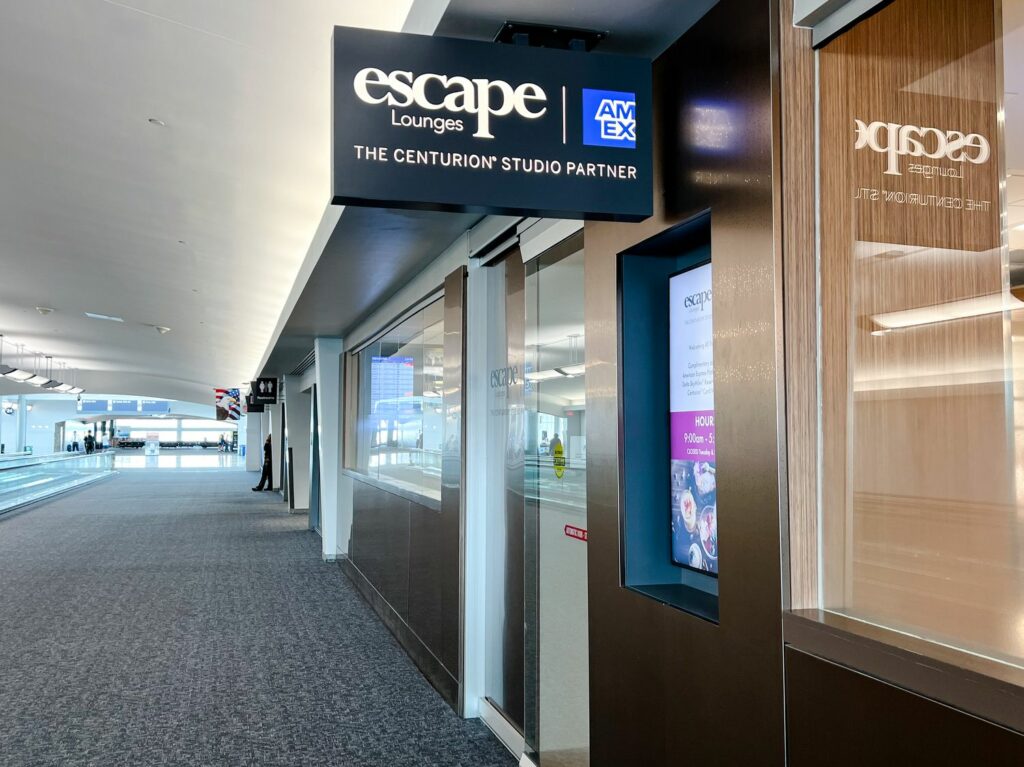 Most airports have airline lounges to enjoy while waiting for flights.
Airline lounges provide an airport oasis with free food and drinks. They also have agents who can assist with handling changes during travel disruptions without waiting in general customer lines.
Even if you are not a member of an airline lounge, you can purchase a day pass to have access. General lounges such as the Escape Lounges have access which is also complimentary with some American Express credit card options.
On travel days, when I do not have interruptions, I often choose the Escape Lounges. The food options are much better. Escape Lounges also allows guests to enter the lounge with the American Express option.
Many airline lounges, including Delta, have discontinued the perk of allowing guests or family members to enter the lounge. They can no longer enter without membership or purchasing a day pass.
Priority Pass is also a good option and comes complimentary with some credit cards to get access to lounges worldwide.
Check the times that the lounges are open. Be aware that the day pass option is also subject to the availability of space in the lounge. Sometimes larger airports like Atlanta have multiple lounges. You can check availability at other lounges in adjacent terminals.
Travel the Day before you need to be at a destination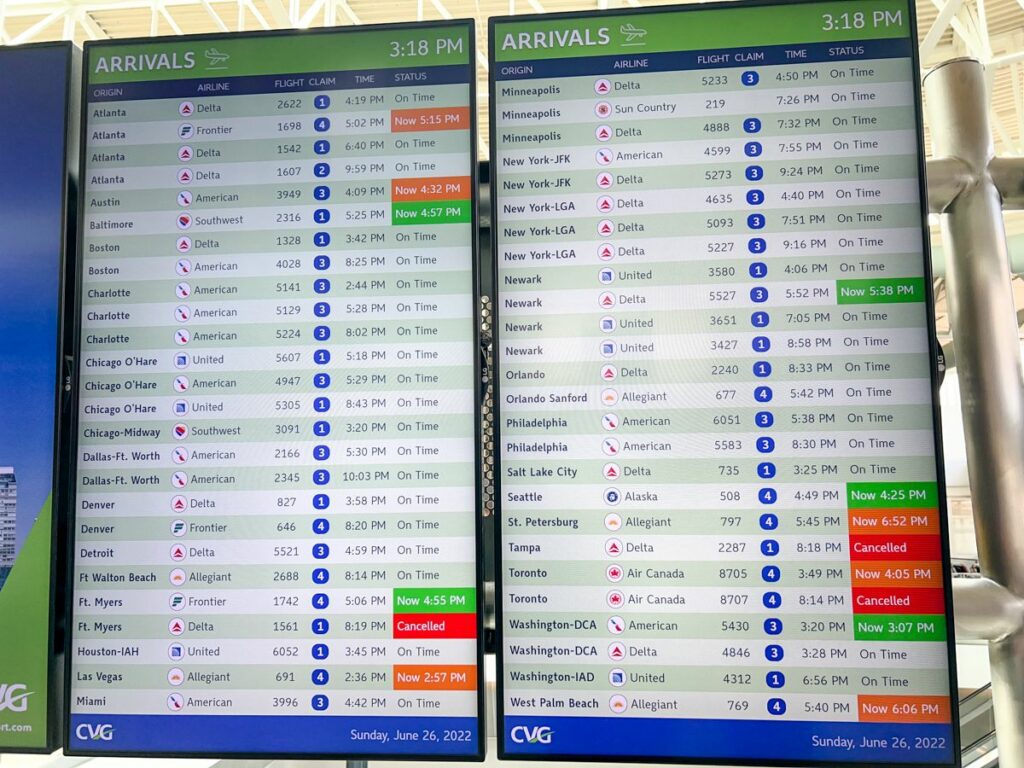 My travel groups online are filled with stories of people missing cruises and flight connections for dream vacations.
Make plans to travel at least a day ahead of any major work events, family commitments or vacations. At this point, it feels like no one is guaranteed to arrive at their destination the same day.
For all of my work travel engagements in 2022, I have chosen to make plans to go one day early. The only trip I tried to make for a project to start work the same day I was ultimately delayed and missed most of my work day.
Plan longer layovers
For years, I used to think an hour was enough time for a connection. But with the current delays, that's no longer the case.
Now, the minimum is at least 90 minutes. This gives me time to grab a snack, walk to my next plane and hope that my luggage made it. I also have extra time for issues that can arise.
Fly direct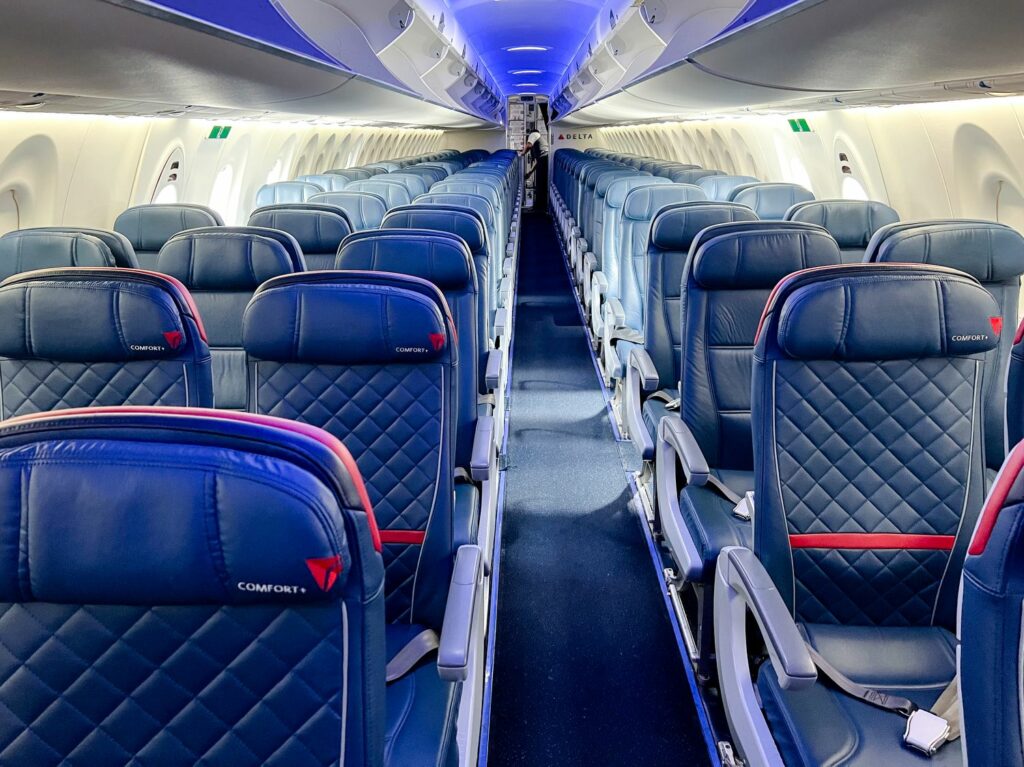 If at all possible, I recommend flying directly to your location even if it is slightly higher in cost. If you are delayed or canceled at a connecting airport costs can add up quickly. Food, drinks and possible hotel nights are all additional costs to a budget, if the delay is extended.
Depending on your home airport, this may not be possible all the time as flight options are limited. If you have to connect, try to go through major airline hubs. This way there are several options to get to your destination each day.
Because I live in Cincinnati, Delta is my primary airline travel partner. I am often connecting in Atlanta, Delta's hub. For many people, the Atlanta airport can be overwhelming as it is one of the busiest in the world. I find it a good option because there are many lounges, food options and alternative flight options. It's also easy to move between gates in a quick manner with the train system that connects all the terminals.
Flying earlier in the day may help because you have more options to get to your locations as well.
Stay Sober
It may feel like the perfect time to drown your sorrows in alcohol when you are stuck at an airport. My recommendation is to stay sober. This way you can be alert to deal with any travel changes that may take place.
Everyone traveling is stressed when delays happen including flight crews. Be polite and take a deep breath as you make it to your destination. Also, no one wants to deal with someone who is buzzed or drunk on a plane. No matter what Dierks Bentley says.
Get trip insurance
Many travelers become frustrated when they learn that airlines only cover very few costs for travel disruptions. This is especially the case when unpredictable weather is involved. Travel insurance for your trip may be a better option than relying on the airlines to take care of expenses.
There are several options for travel insurance. Many airlines offer travel insurance options at checkout. It may be a good choice if you have an expensive non-refundable airfare.
Independent companies also offer travel insurance for individual trips. This could be a good option for expensive trips especially if you spent money on a family vacation.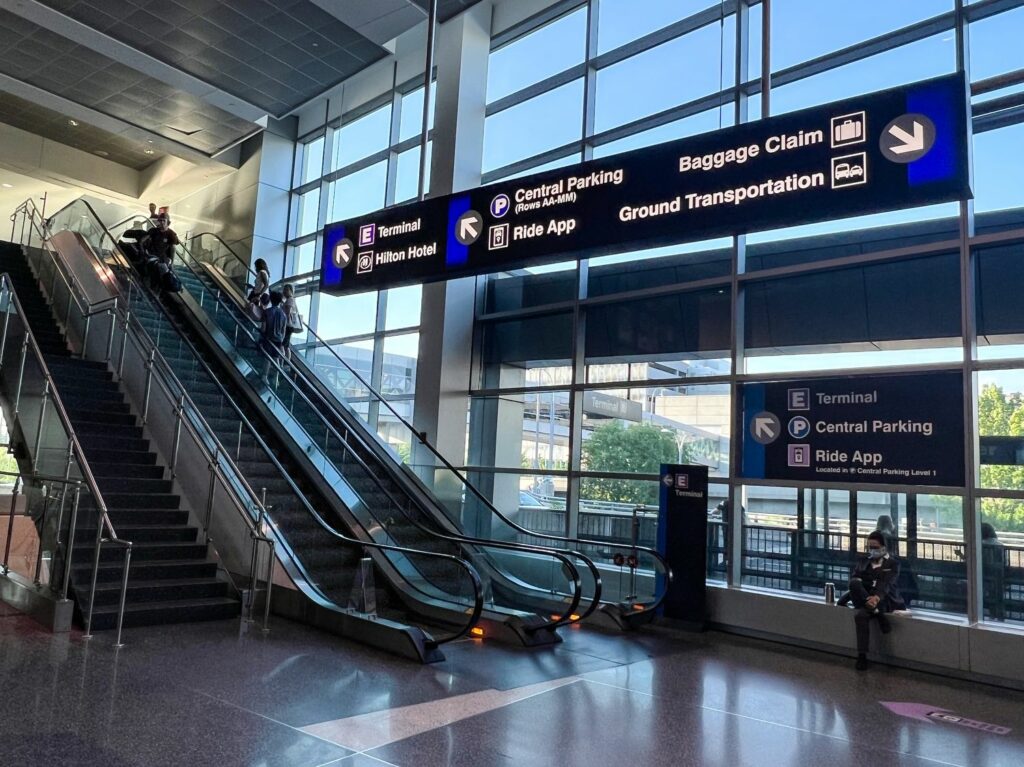 Some credit cards also offer travel insurance for flights as well. Many American Express cards add a fee on every airline purchase to cover travel flight and travel disruption insurance. Make sure to check with your credit card provider before buying duplicate insurance.
Another option for frequent travelers is executive travel insurance. When I worked for a large corporation we had insurance packages on all of our travel reservations so when I started working as a freelancer I searched for a service to make sure I was covered.
Trip Insurance Companies
I choose the Allianz Travel AllTrips Executive Package. There are many insurance companies that have these executive packages so it is best to shop around. I specifically chose this package because it offered excellent coverage for rental cars. I have never been the best driver. It always makes me feel better to have full coverage for rental cars at a reasonable price.
The AllTrips Executive Plan is designed to make business travel frustration-free by providing benefits for covered trip cancellation and interruption and covered emergency medical care. It also covers emergency transportation, lost, stolen or delayed baggage. Rental car damage and theft coverage (available to residents of most states) is also included.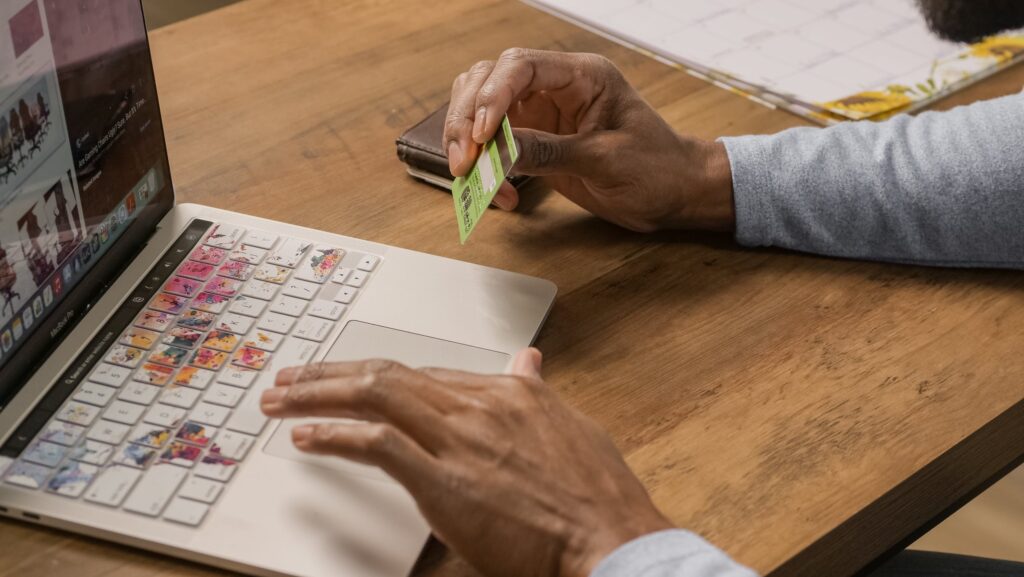 Another special feature of the AllTrips Executive Plan is benefits for business equipment. If it's lost, stolen, damaged, or delayed by airline carriers, insurance can reimburse costs for equipment rental, replacement, and repair. This is particularly important for me with camera gear and laptops that can be targeted for theft while traveling.
The AllTrips Executive Plan covers personal travel/vacations too!
These plans may seem expensive. If you factor in the cost of individual airline ticket insurance and a rental car insurance add-on. I have found it to be a great deal.
I have also had travel insurance save me when I had a very expensive vacation planned to Africa. It was booked a year in advance of the pandemic. The "cancel for any reason" package that I had purchased was one of the few that covered the pandemic-related cancellations.
Just make sure to save all your receipts for expenses that occurred during the travel delay. Take photos of any paper receipts. You can use apps such as Expensify and Smart Receipts to manage these expenses. This is needed if you want to make a claim with travel insurance or a complaint directly to the airline.
Be Prepared and Pack your Patience
Even though travel may be bumpy and airports will be crowded, I would still never suggest skipping going to your favorite destinations. The pandemic crushed many travel plans over the past two years. Now airlines have to deal with the pent-up demand.
Just be prepared with snacks, a sweater and a good attitude, and take off to family gatherings this holiday season!