As I am heading to New Orleans for Tales of the Cocktail 2023, my mouth is already watering for the food and drink options that will be presented all around the crescent city. The entire week is packed with events that take attendees and guests around the world with food preparations by amazing chefs and cocktail pairings from the world's best brands and bartenders.
Attendees and locals alike can enjoy a one night only experience with The Cocktail Guru and Chef Cristina Quackenbush of Milkfish while at Tales of the Cocktail 2023. Indulge in the delectable flavors of Chef Cristina's Filipino cuisine expertly paired with refreshing cocktails crafted from the finest Spanish spirits in the Gonzalez Byass portfolio.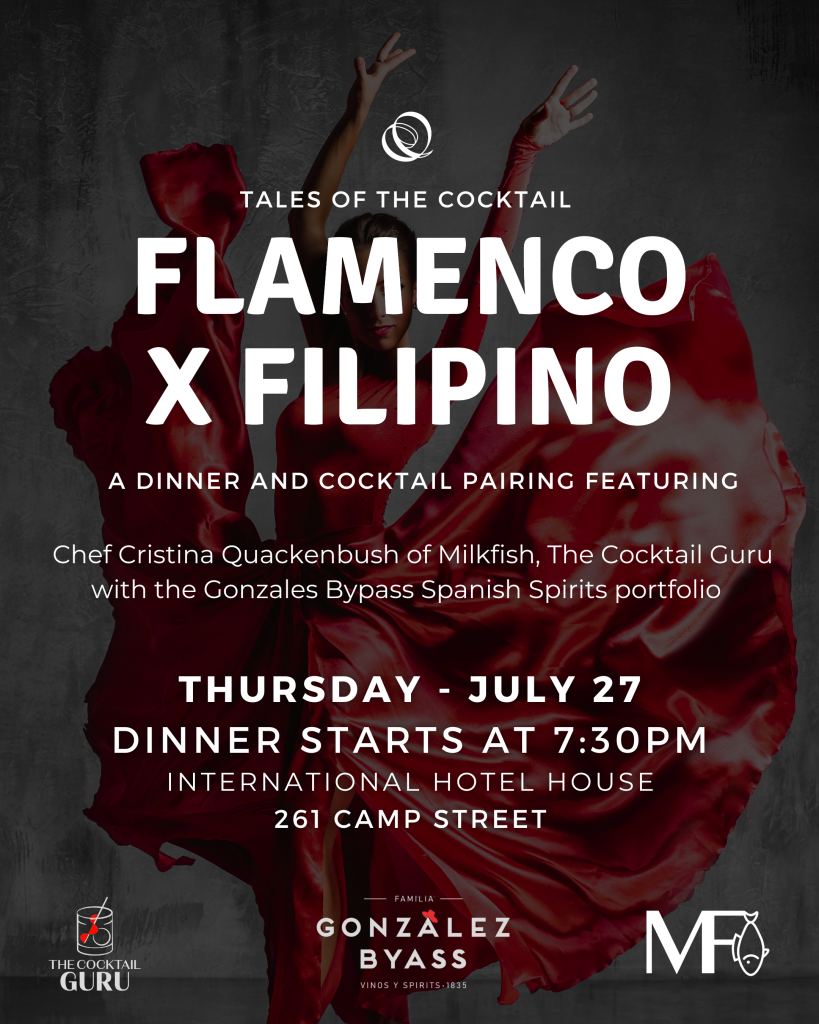 Prepare to be mesmerized by captivating Flamenco entertainment as you savor your meal, and don't hesitate to join the fun and dance along. The evening begins with a delightful array of aperitivo cocktails served at the bar from 7 PM, followed by a sumptuous four-course feast, each course thoughtfully accompanied by a specialty cocktail. Don't miss this unique and spirited culinary experience!
This is event is open to the public so you do not have to be attending Tales of the Cocktail to purchase tickets and attend the event!
Event Details are Below:
Filipino x Flamenco Spirited Dinner on Thursday, July 27th in New Orleans. 
Location: International House Hotel 221 Camp Street New Orleans, LA 70130
Time: 7-10 PM 
Mark your calendars and get your tickets now to join the fun-filled night out during Tales of the Cocktail.