After a three year hiatus due to the pandemic, Sonic Temple Art & Music Festival returns May 24th-28th, 2023 at Columbus' Historic Crew Stadium. The festival, produced by Danny Wimmer Presents, will feature headliners Foo Fighters, Tool, Avenged Sevenfold and KISS. Godsmack, Rob Zombie, Queens of the Stone Age, Deftones, Falling In Reverse, Chevelle, Puscifer, Beartooth, I Prevail, Jawbreaker, Sublime with Rome, Bullet For My Valentine, The Pretty Reckless, Pennywise, Trivium, Knocked Loose and many more will also play one of the three stages over the course of the four-day festival. "Metal Ambassador" Mangin will host.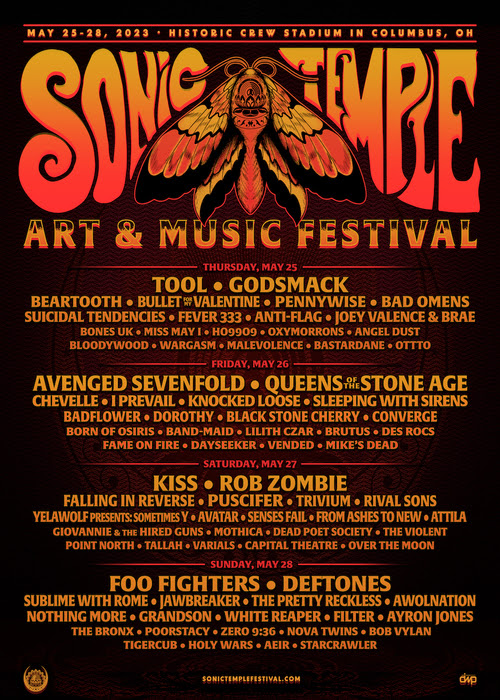 Festival attendees will enjoy a variety of non-music experiences during the festival as well. Pillar installations will feature the art of Shepard Fairey, Hazmat Design, Jim "Taz" Evans, Plastic Jesus, Electric Eye, Hydro74, Geoff May, Guerilla One and more. There will also be plenty of vendor booths to check out in between sets. 
In addition, great food and drink options will be available. Lounges from both Celsius and White Claw will provide festival goers with shaded spots to rest. BeatBox Beverages, Caduceus Wine Garden, Craft Beer Bar, Craft Cocktail Bar, Bud Light, Jack Daniel's, BrewDog and The Blackened Whiskey Bar will also be on-site to take care of all your beverage needs. Food options include everything under the sun, from burgers and pizza to poke and noodles. Southern Hospitality Concessions has truly curated a diverse vendor list with something for everyone.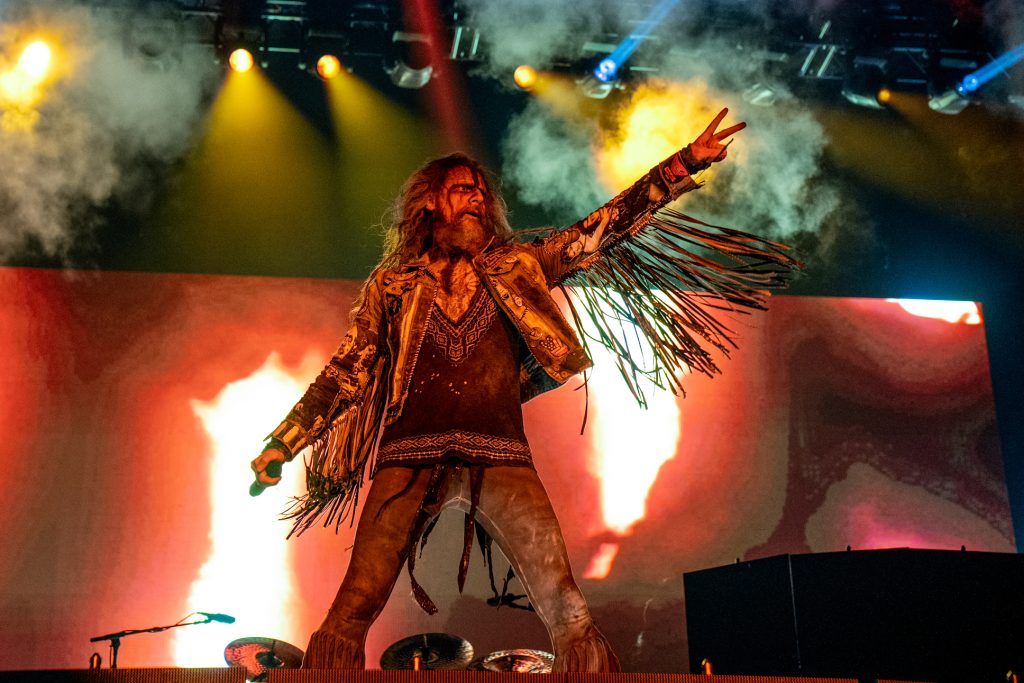 "Columbus, OH is such a special place to Danny Wimmer Presents," says DWP Founder Danny Wimmer. "It is where the company produced some of the biggest and most acclaimed rock festivals in the United States, so to be able to return home to Historic Crew Stadium to give fans Sonic Temple once again is going to be the highlight of 2023 for us. We can't wait to welcome everyone back!"
For tickets, set times or any additional information on Sonic Temple, please visit www.sonictemplefestival.com.