NCL's Pride of America, sails weekly seven-day with roundtrip voyages from Honolulu, providing guests nearly 100 hours of port time and the ability to explore four islands in a week's span. The itinerary includes overnights in Maui and Kauai, allowing for more immersive experiences on land, and unforgettable sights of the Nāpali Coast.
Pride of America will return to the Port of Maui on September 3, 2023. NCL recently paused all calls to Maui to allow recovery efforts in Lähaina to take place after the devastating wildfires. Now, with the guidance and encouragement of Hawaii officials, Norwegian Cruise Line is returning.
"We were devastated about the recent tragedy in Maui. We have a strong connection with the people and islands of Hawaii and a long history of bringing guests from all over the world year-round to this paradise in the Pacific," said David J. Herrera, president of Norwegian Cruise Line. "Now, with the guidance and support of the local community, Hawaii Tourism Authority and encouragement of Governor Josh Green, we look forward to returning to this incredibly special destination."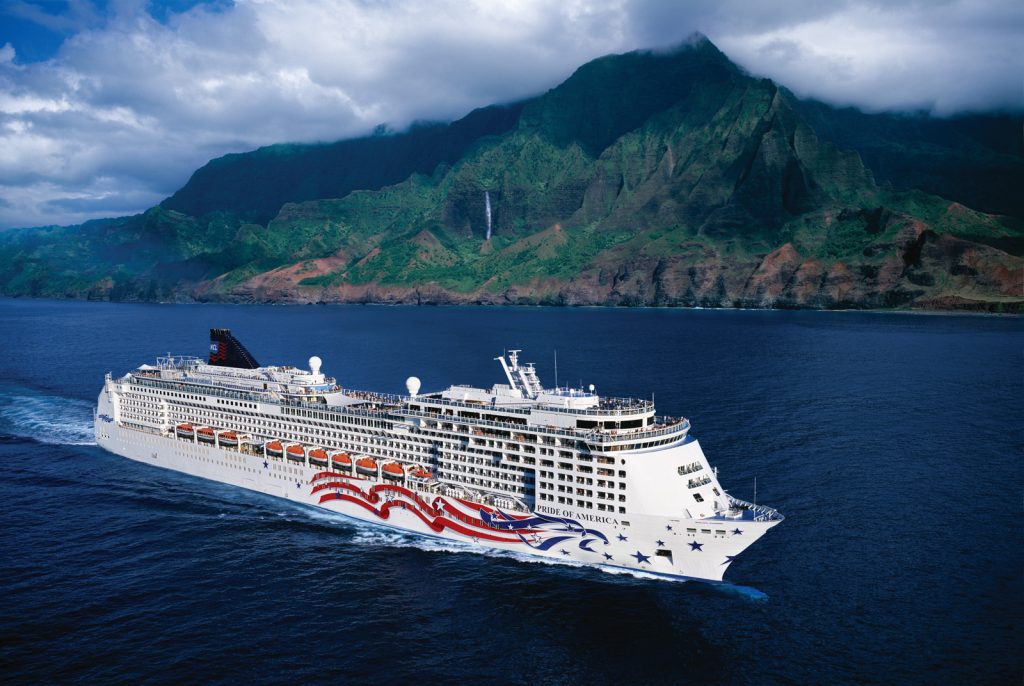 The ship has an 18-year history of cruising the Hawaiian Islands year-round. In 2006, I enjoyed my first trip to Hawaii on this new ship and traveled to all of the islands seeing first hand that the cruise is one of the best ways to see all the beauty the islands have to offer.
Hawai'i State Governor Josh Green, M.D. said, "We appreciate the continued partnership with Norwegian Cruise Line, and the support it has recently provided to aid the recovery of the residents of Lāhainā.  While travel to West Maui is restricted to returning residents and emergency responders, we are working with our tourism partners, such as Norwegian Cruise Line, and encouraging them to make a steady return to other areas of the island and throughout the rest of the state." 
"The damaging effects of the recent wildfires to the Lāhainā community has been heartbreaking," said Kalani Ka'anā'anā, chief brand officer of the Hawai'i Tourism Authority.  "As recovery efforts are underway, the island of Maui is dependent now more than ever on the return of mindful, respectful visitation which keeps our residents employed and businesses open. We are encouraging travelers and visitor industry companies, such as Norwegian Cruise Line, to make a responsible return to the island, visiting the many areas that were not impacted by the fires and are welcoming travelers back."
To learn about the latest Maui emergency management and recovery information, and to kōkua (help) the people of Maui, please visit mauistrong.hawaii.gov and Maui United Way. For information about the areas of Maui that remain open and are welcoming visitors, visit gohawaii.com/maui.