The past week has unfolded as a harrowing ordeal for the inhabitants of Maui, plunging them into a nightmarish realm of relentless wildfires. The island's historic town of Lāhaina, nestled on its western side, has borne the brunt of the catastrophe as the city has been destroyed. While brush fires have increasingly become a recurring issue on Maui, the sheer scale of devastation witnessed this week can be traced back to the ferocious winds generated by Hurricane Dora, traversing the vicinity south of the Hawaiian island chain.
The death toll of the fires has risen to 99 people and the search still continues each day. Over 270 structures in the Front Street area have been consumed by the flames. The island of Maui hasn't witnessed a loss of life on this magnitude since the cataclysmic tsunami of 1960.
While the investigation into the fires' origins, initial indications point towards accidental triggers, likely stemming from human misjudgment—an unfortunate hallmark of Maui's brush fires—exacerbated by the parched conditions prevailing on the island.
As of last Thursday morning, Talmadge Magno, the Hawai'i County Civil Defense Administrator, has reported containment of the fires. The situation is now transitioning into a clean-up phase, and emergency personnel are standing ready to extend their assistance to Maui residents. The Hawai'i National Guard has been activated, and firefighters from various corners of the nation are converging to lend their expertise to this critical endeavor.
Lāhaina town holds a cherished place in the hearts of the majority of travelers fortunate enough to experience Maui. This locale is steeped in a tapestry of captivating history, serving as a vital port since the 1820s. For a brief yet significant period, it stood as the capital of Hawai'i (1820-1845) following King Kamehameha's successful unification of the islands, and it even hosted the palace of Kamehameha himself.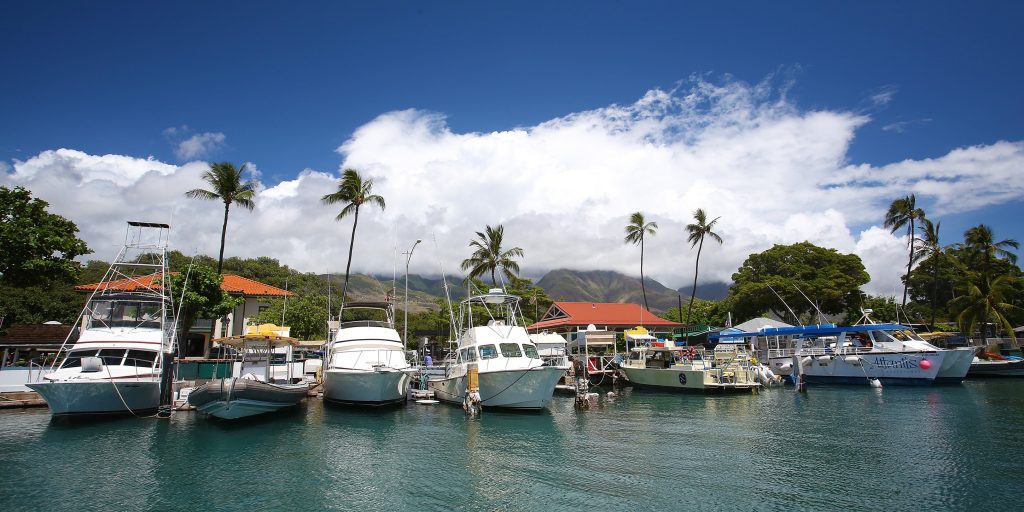 The town's historical significance came to life through various venues, including the Baldwin Home Museum, the Hale Pa'ahaho/Old Lāhaina Prison, and the Wo Hing Temple Museum. The city also housed the renowned Plantation Inn, a venerable historic hotel, as well as celebrity-owned dining establishments like Fleetwood's owned by Mick Fleetwood, and celebrity chef-owned restaurants like Papa'aina inside Pioneer Inn, which is owned by Top Chef alum Lee Anne Wong. Countless other dining establishments and businesses contributed to the vibrant tapestry of Lāhaina. However, these vibrant and historic landmarks have now been reduced to ashes and charred remnants, a tragic testament to the devastation that has unfolded.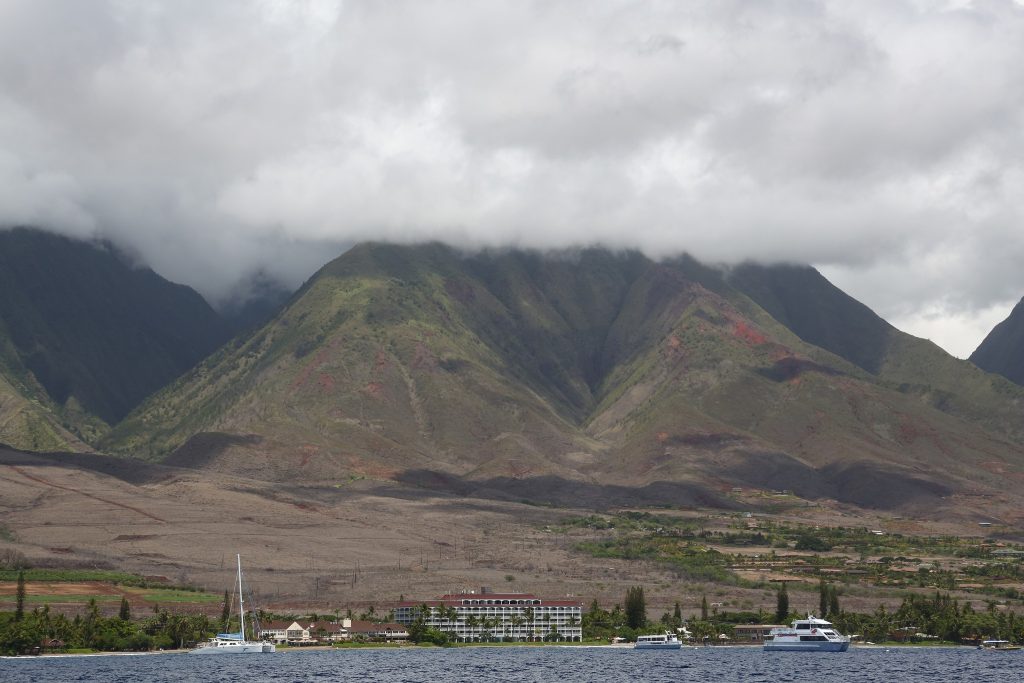 Reports currently suggest that the famous 150-year-old banyan tree in the square is still standing, though it's unknown if the tree's bark has been damaged. New reports coming in say that the dock at Lāhaina Small Boat Harbor is gone.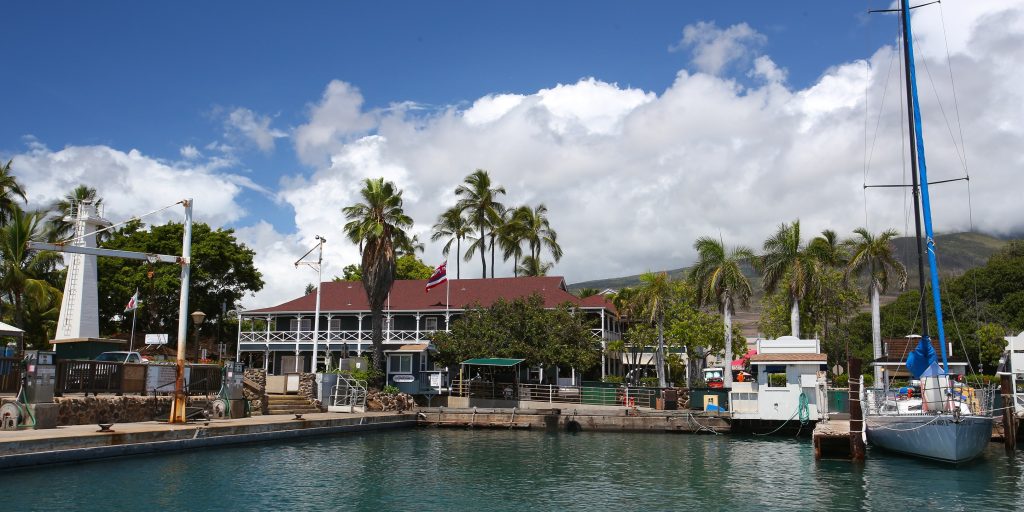 What To Do If You Have An Upcoming Trip Planned To Hawaii
The simple answer is postpone or cancel your trip to the island at this time. Navigating the path forward for upcoming trips to Maui has become a complex dilemma. With the current circumstances, residents and state officials, guided by a heightened sense of caution, are urging individuals to postpone their travel plans in the immediate future.
Attention should be diverted towards aiding damaged medical facilities, allowing first responders to focus on addressing the fires and assisting those affected, and the general need to ensure resource preservation. In light of these dire circumstances, the idea of indulging in leisurely beach lounging while nearby communities succumb to flames raises profound ethical questions.
Individuals holding reservations for September and October are grappling with the decision to either cancel their plans or seek solace in other islands. A challenge also lies with short-term vacation rental reservations, where obtaining communication regarding cancellations proves to be an uphill task, let alone securing refunds.
Visitors are encouraged to continue their efforts to cancel reservations, meticulously recording each attempt at communication. Recourse may still be available through reaching out to their credit card companies to dispute charges. It is prudent to keep a copy of the governor's proclamation at hand to substantiate the rationale behind these actions.
The tourism board also advises travelers with plans to visit other parts of Maui and the Kohala Coast on the island of Hawaii in the coming weeks to contact their hotels for guidance on whether their properties will be open at that time.
Hotels May Be Needed For Use By Residents
As travelers move off of Maui, plans are for displaced residents to move into some of the vacated hotel rooms. 
"We already were struggling with a severe shortage of housing and shelter for people; this will only make it worse. I've been in touch with some hotels already. As we empty out some of the travelers to other islands or back to the mainland we will be pursuing spaces in hotels that the state can support. I've asked my team to put together a plan to support some of that cost for individuals who are going to be dislocated for a long period of time," Gov. Green told KHON2 reporters on the Thursday morning broadcast late last week.
Governor Josh Green said 500 hotels rooms will be made available for locals who have been displaced. An additional 500 hotel rooms will be set aside for workers from the Federal Emergency Management Agency. Some hotels will carry on with normal business to help preserve jobs and sustain the local economy, Green said.
Green is also asking for those with short-term vacation rentals, second homes, and alternate dwelling units around the state to, if possible, make units available for someone to stay for a few months.
How Can You Help?
There have been huge outpourings of assistance and care for those affected by the fires. A few well-known and trusted organizations have been fundraising in order to help. We highly suggest that if you've benefited from Maui in some way in your lifetime that you consider making a donation in this extreme time of need. As always, be sure to do your due diligence to avoid scammers before making any donations, especially if they are hosted by individuals and not trusted organizations.
Hawai'i Community Foundation's Maui Strong Fund
Council for Native Hawaiian Advancement Kāko'o Maui Fund
Maui Food Bank
Maui Humane Society