Celebrate World Kindness Day at Krispy Kreme today. The company made a recent announcement that it will commemorate World Kindness Day by offering a dozen free original glazed donuts to the first 500 visitors at select Krispy Kreme locations on November 13. This initiative aims to encourage and empower acts of kindness towards others.
"World Kindness Day is an opportunity to make a positive difference by being generous – from paying it forward to meaningfully connecting with each other. Simple gestures of caring and thanks, including sharing a sweet treat, is a great way to do that," Global Chief Brand Officer Dave Skena said in the announcement.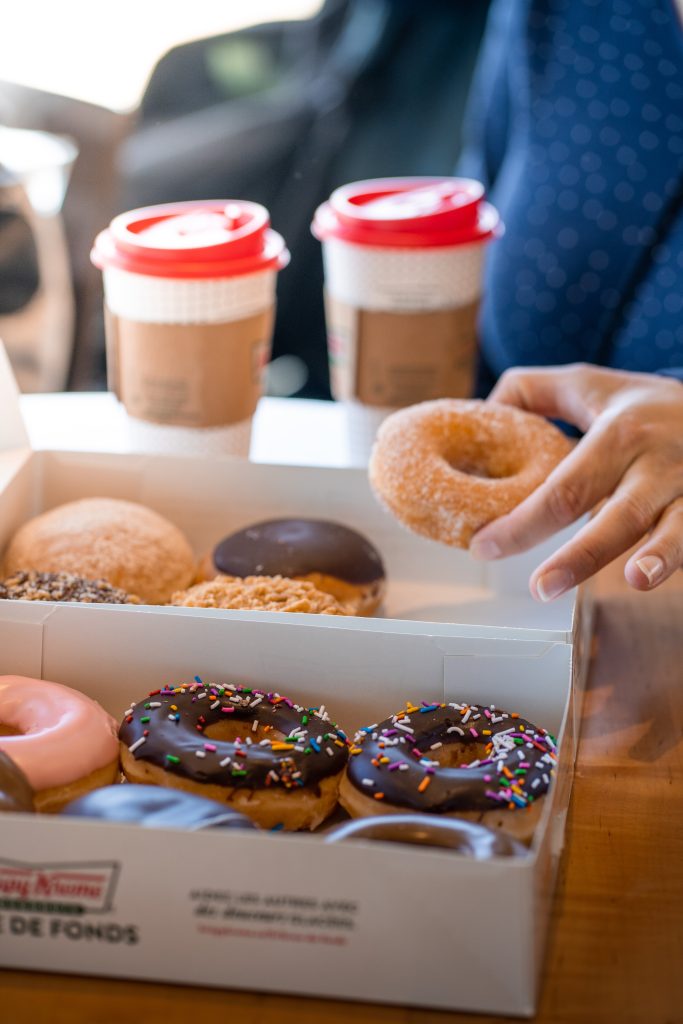 Krispy Kreme is also unveiling three fresh additions to its "Flavors of Fall" donut assortment, designed to commemorate the "special occasions of the season."
These sweet treats, which include innovative flavors like caramel pecan brownie, timeless blackberry crisp, and cinnamon latte lover, will be accessible for purchase until Thanksgiving.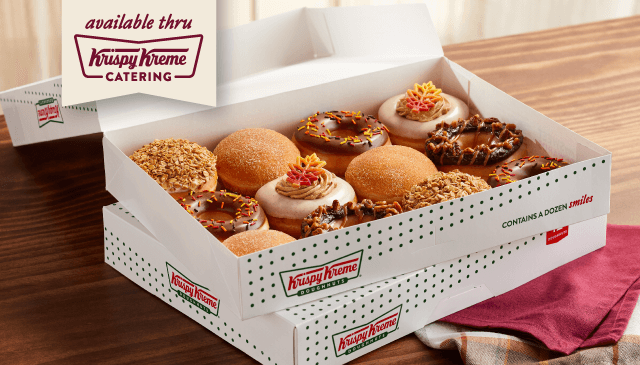 The pumpkin spice cake donut and spiced apple donut will also be available in an assorted Krispy Kreme six pack delivered daily to select U.S. grocery stores, according to the company. 
Below is the Fall lineup of donuts:
Caramel Pecan Brownie: An original glazed donut that has been dipped in brownie batter icing and topped with candied fall pecans and a salted caramel drizzle
Pumpkin Spice Cake: A glazed old-fashioned pumpkin spice cake donut   
Cinnamon Latte Lover: A donut dipped in cinnamon icing and topped with a dollop of cinnamon latte buttercream and an autumnal leaf candy piece
Spiced Apple Filled: A donut tossed in cinnamon sugar with apple cider flavored filling
Blackberry Crisp Filled: A donut with blackberry filling that has been dipped in cinnamon icing and topped with granola
Chocolate Iced with Autumn Sprinkles: An original glazed donut that has been dipped in chocolate icing and topped with an autumn sprinkle blend
You can find your local store here.