JW Marriott Clearwater Beach Resort & Spa has opened along a secluded stretch of America's Best Beach. The luxurious new beachside property creates a serene oasis for guests to recharge and relax. The resort's design reflects the brand's central belief that true luxury is having the time and space to focus on oneself. 
The resort has 162 guestrooms and 36 spacious Residences. All guestrooms include two complimentary beach chairs and access to daily fitness classes, outdoors or indoors. Amenities include a full-service spa, 24-hour fitness center, JW Kids Club and rooftop pool with breathtaking views of the Gulf and Sand Key.
"We are excited to welcome JW Marriott Clearwater Beach Resort & Spa to the brand portfolio and continue to showcase the best in holistic well-being," said Bruce Rohr, Vice President and Global Brand Leader, JW Marriott. "The first beachfront property to be designed from the ground up, this new resort completely embodies our commitment to offering an experience that revitalizes mind, body and spirit."
Architects and designers created a seamless transition between the beautiful outdoors and lovely interiors to capture Clearwater's essence. Floor-to-ceiling glass doors and windows blend the line between the two. Woven textures, wave motifs and sparkling quartz harken back to nature, with a touch of Art Deco-inspired glamour to elevate the space. Finally, the use of a coastal turquoise color throughout evokes serenity. Guestrooms feature neutral tones to calm one's mind and encourage guests to use their private balconies.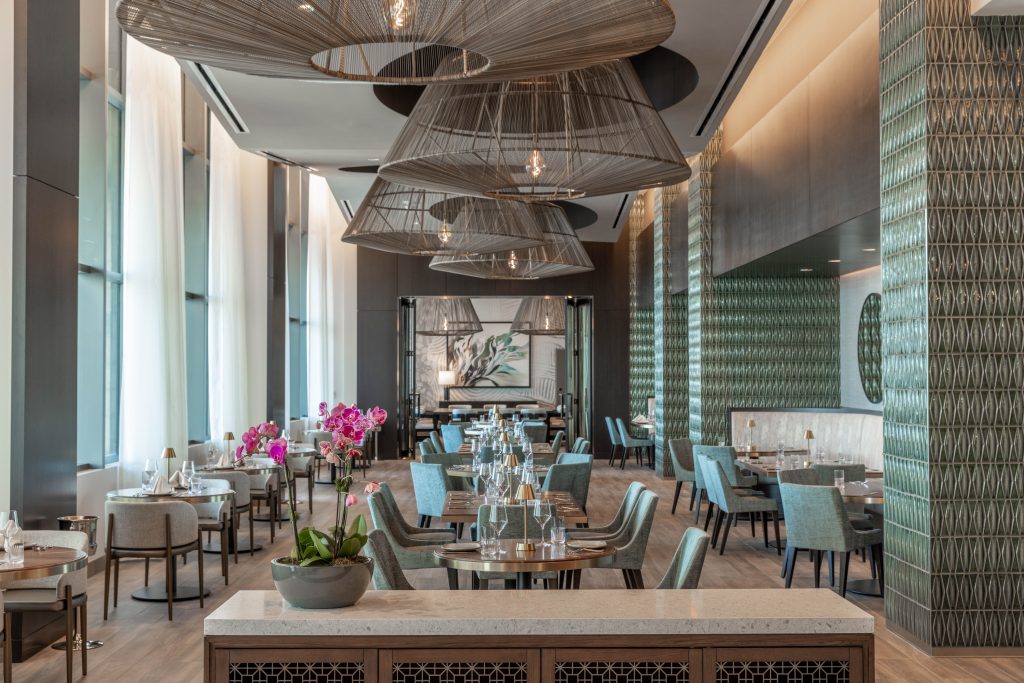 Executive Chef Inder Suryawanshi and Sous Chef Soumi Hazra have crafted culinary creations that combine local flavors with global influence. The resort's JW Garden sources some of the fresh ingredients used in the menu. Latitude 28 offers a fine-dining experience with a Mediterranean coastal menu. In contrast, the resort's casual beachfront bar and grill, Eskape, offers classic Floridian fare and tropical craft cocktails. At The Deep End, guests can partake in a Nikki-Peruvian menu while enjoying the panoramic views of the Gulf of Mexico on the rooftop.
Additionally, the resort has more than 20,000 sq. ft of indoor/outdoor event space for use. State-of-the-art audio-visual and multimedia technology is available in the event spaces. A unique executive boardroom and four breakout spaces boast floor-to-ceiling windows that flood meeting spaces with natural light. The property is within short walking distance of Clearwater Beach's best in nightly entertainment, boating, water sports, bars and restaurants. 
For more information, please visit JW Marriott Clearwater Beach Resort & Spa.