In celebration of the 10 year anniversary of the original Munchie Meal, Jack in the Box is Dropping Snoop's Munchie Meal like it's hot. The meal is available 24 hours a day but in service of the late night crowd, the meal includes:
Spicy Sauced and Loaded Chicken Sandwich: Two 100% all white meat spicy chicken strips, bacon crumbles, french fries, white cheese sauce, Good Good sauce & ranch on a Brioche bun
Classic Taco: Crunchy taco with melty American cheese, shredded lettuce & Jack in the Box signature taco sauce.
Medium Curly Fries: Perfectly seasoned, crispy Curly Fries.
Baked brownie: Delicious classic dark chocolate brownie batter, mixed with semi-sweet chocolate chips
Sprite: or a drink of your choice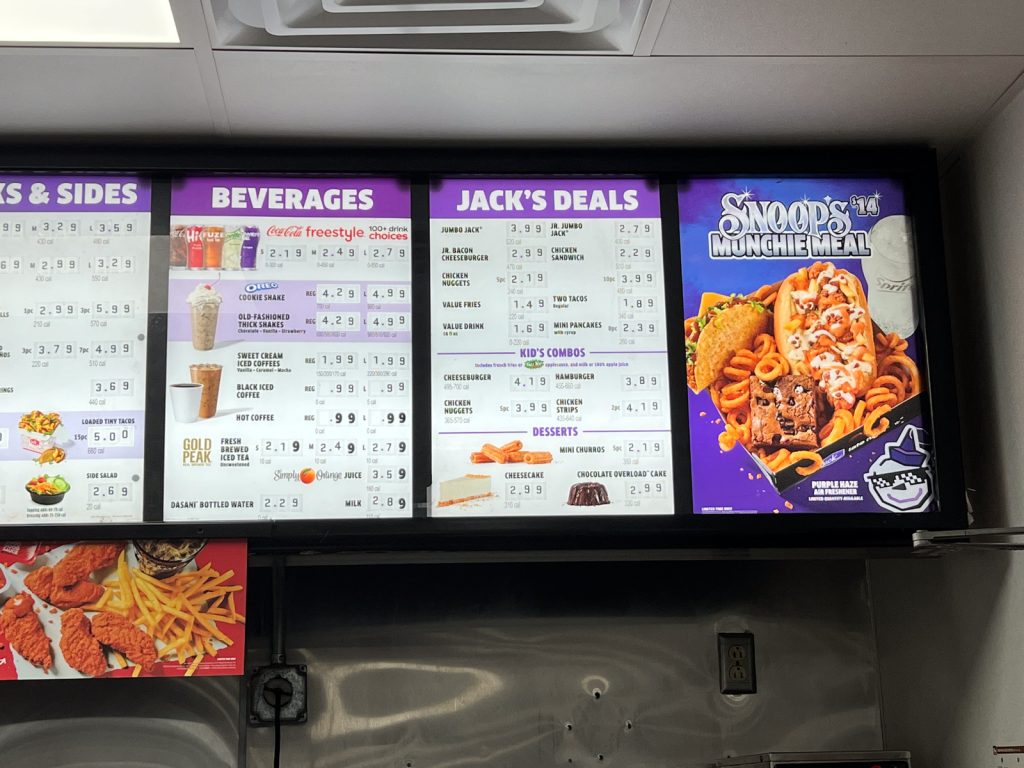 In recent interview with Insider Snoop stated "Jack in the Box, they wanted to add some Snoop Dogg to what they already doing." He went on to say "The brownie is the flavor that represents me most. And then they got all of their particular flavors with the taco, the fries, the chicken sandwich."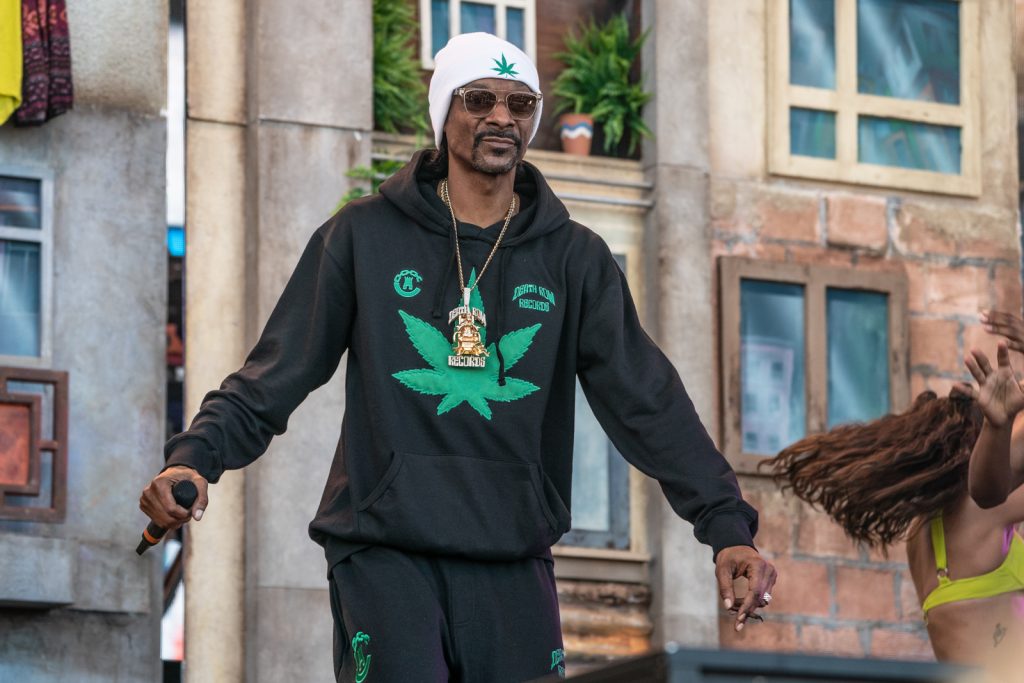 "It's a bunch of good stuff that you would eat in those late-night hours," he added. "'Cause we know munchies is definitely a late-night meal."
During CMA Fest in Nashville, we stopped by the Jack in the Box on Dickerson Pike to try out the new Munchie Meal and we were not disappointed. The meal costs $14 but really is enough food for two people and felt like a bargain compared to other fast food chain prices.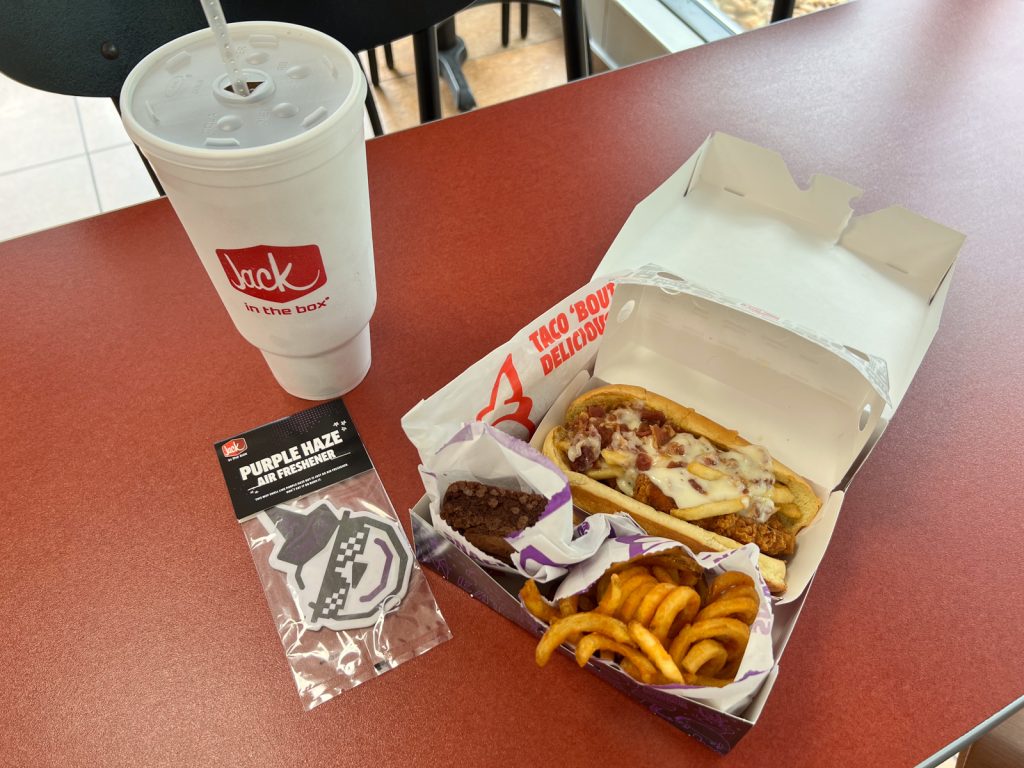 Our favorite items were definitely the chicken sandwich served on the brioche hot dog bun and the brownie but all the items were good. The meal also came with a "Purple Haze" air freshener for your car that comes with a hilarious disclaimer to "not eat it or smoke it." The air freshener has a strong scent of grape so be careful if you open it inside your car if that isn't your favorite scent.
If you are road tripping this meal may be the one to hit the spot for hunger cravings all summer long!
Late night Munchie Meal cravers can find Snoop's Munchie Meal at Jack locations nationwide, on www.jackinthebox.com and on the Jack app from June 12 to August 6, 2023.