According to the festival Facebook page, Iggy Pop's Destination Chaos event has been postponed postponed until October 8-14, 2023.
Fans are encouraged to go you the festival's website to let them know if you will be attending the new dates. If you are unable to make the new dates, check the appropriate button and they state the company will begin your process of cancellation.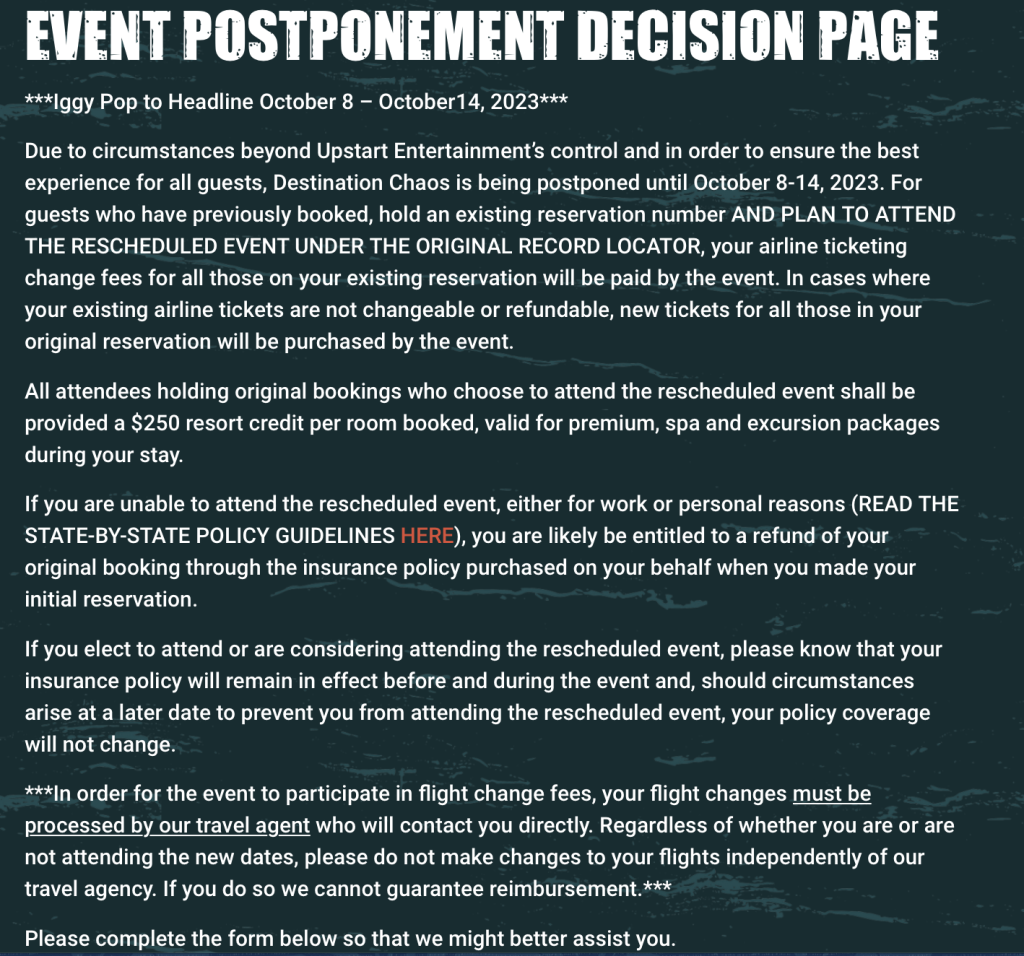 The event was scheduled to take place at the Senator Puerto Plata Resort and Spa in the bohemian North Coast of the Dominican Republic kicks off January 28, 2023, and the debauchery lasts for seven days!
Along with headliners Iggy Pop, the line-up includes The Descendants, Gogol Bordello, Peter Hook & The Light (performing Joy Division's Unknown Pleasures album), Bouncing Souls, Amigo The Devil and many more. The all-inclusive rager highlights more than 15 bands, some of which will be performing multiple times throughout the experience across three stages at the resort.
The Travel Addict will keep you updated as more information is available for the festival.