In honor of International Dog Day, Mars Petcare and Hilton have collaborated to provide a special treat. On Saturday, August 26, dogs residing at Hilton establishments such as Hilton Garden Inn, Hampton by Hilton, Tru by Hilton, Homewood Suites by Hilton, Home2 Suites by Hilton, and Embassy Suites by Hilton in the U.S., as well as certain hotels in the Toronto area, will be treated to complimentary CESAR® Canine Cuisine, available while supplies endure.
Whether it's International Dog Day or any regular day, it's clear that pet owners are enthusiastic about embarking on journeys with their beloved four-legged companions. According to a recent study conducted by Hilton, 56% of dog owners intend to undertake travels with their pets within the upcoming 3-9 months. Additionally, a significant 79% of pet guardians are guided by their furry friends' preferences when selecting their travel spots. This is precisely why Hilton, boasting numerous pet-friendly hotels, has forged a collaboration with Mars Petcare. The aim is to enhance the travel experience for pet owners by providing a more inviting and stress-free environment for their animal companions.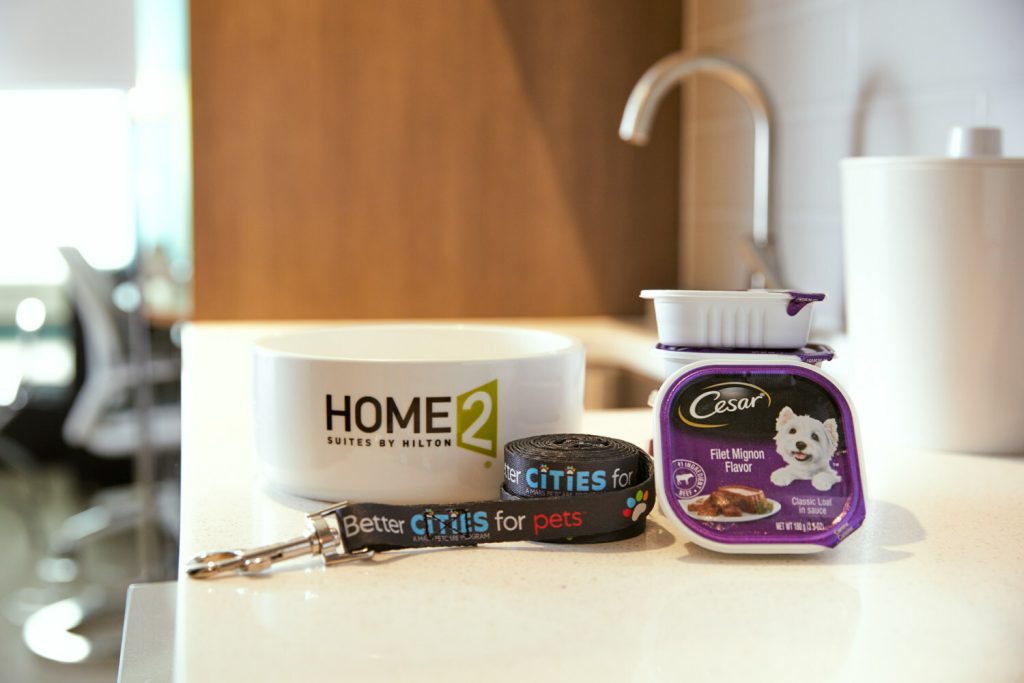 "Travelers are eager to bring their pets on their vacations to create lasting memories with the whole family, and at Hilton, we pride ourselves on anticipating the needs of our pet-friendly travelers and providing them with reliable service and spacious accommodations to make their stay feel more like home," said Talene Staab, Brand LeaderHome2 Suites by Hilton. "Through our collaboration with Mars Petcare, we're excited to celebrate International Dog Day and offer a complimentary meal to all dogs staying at our participating pet-friendly hotels."
Mars Petcare and Hilton are dedicated to providing an exceptional stay for pets and their parents, ensuring their comfort and happiness throughout the entire journey, from booking to check out. And by offering CESAR Canine Cuisine on International Dog Day – a holiday created by pet lifestyle expert Colleen Paige to celebrate all dogs – dog lovers and their pups can enjoy their travel experience together even more.
CESAR Canine Cuisine is designed with shared moments in mind, offering a wide range of gourmet recipes in a variety of textures, intended to appeal to even the pickiest eaters. The CESAR brand, proudly part of the Mars family of brands, has always believed that the best life is shared between pets and their pet parents; providing pets with the meals and complements they love shows them the love they deserve – which can help make the most of a spontaneous travel adventure or celebration of International Dog Day.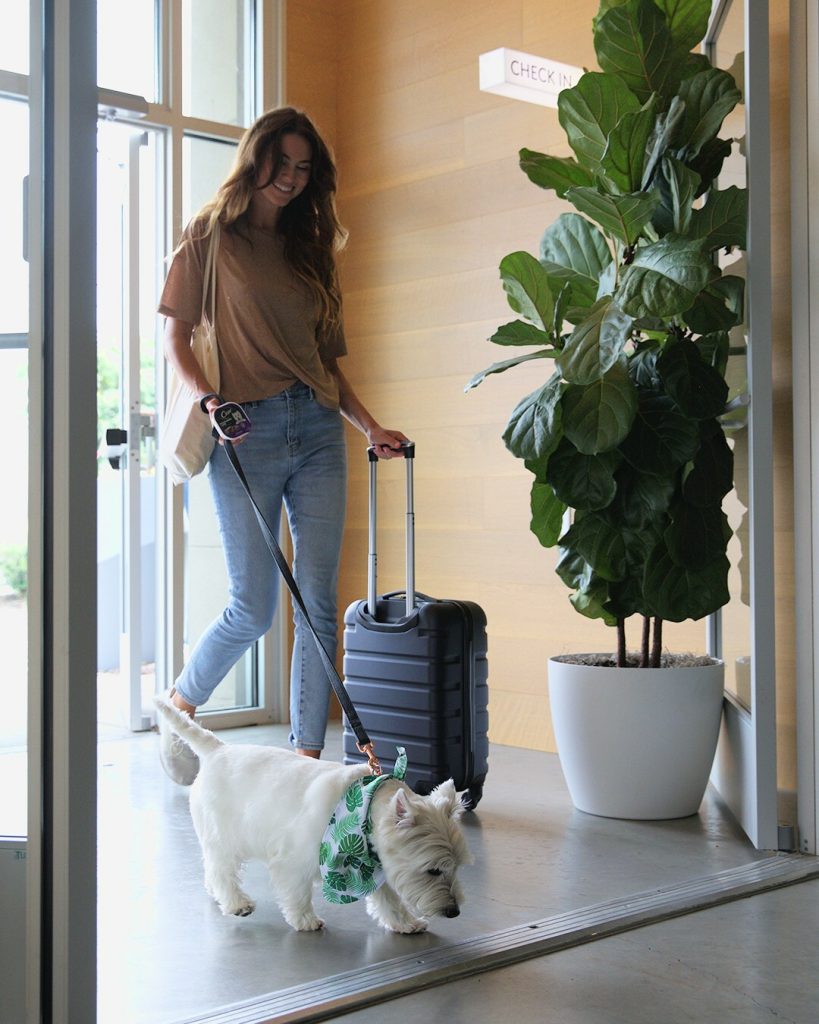 Pet parents have access to unique amenities through the Mars Petcare and Hilton partnership that make traveling together seamless and give guests extra peace of mind. The Mars PET On-Demand service offers guests access to expert advice from the Mars Pet Expert Team (PET) during their stay, including guidance from behaviorists, nutritionists, vet techs, and other pet-friendly resources that meet Hilton pet guests' needs.
At Hilton's array of pet-friendly hotels, dedicated team members consistently provide guests with insights about nearby pet-friendly amenities. This include details about local dog parks, accessible 24-hour veterinary services, conveniently situated pet stores, and any eateries in the vicinity that extend a warm welcome to pets. Many of these hotels also extend offerings such as pet treats available at the reception, designated pet bowls for use throughout the stay, as well as provisions of waste bags for added convenience.
To learn more about how Mars Petcare and Hilton are setting a new standard in pet-friendly travel, visit www.BetterCitiesforPets.com or stories.hilton.com.