Before next year, Disney's Fort Wilderness Resort & Campground will replace existing cabins with 350 new cabins. The fresh design concepts are inspired by the 750 acres of idyllic woodlands that encompass the campground and of course, a little Disney magic. In an effort to minimally impact the environment, the refresh will use the footprint of the existing cabins and offer energy efficient features. 
Each stand-alone cabin will offer spacious accommodations for up to six adults. They will include a bedroom, full kitchen and private patio. A select number of cabins will also be dog-friendly.
The proposed cabin updates are part of the improvement projects underway at Disney's Fort Wilderness Resort & Campground that have been designed to enrich the guest experience. Additionally, Disney is working on walking trail enhancements, expanded dining experiences, a proposed pool and more.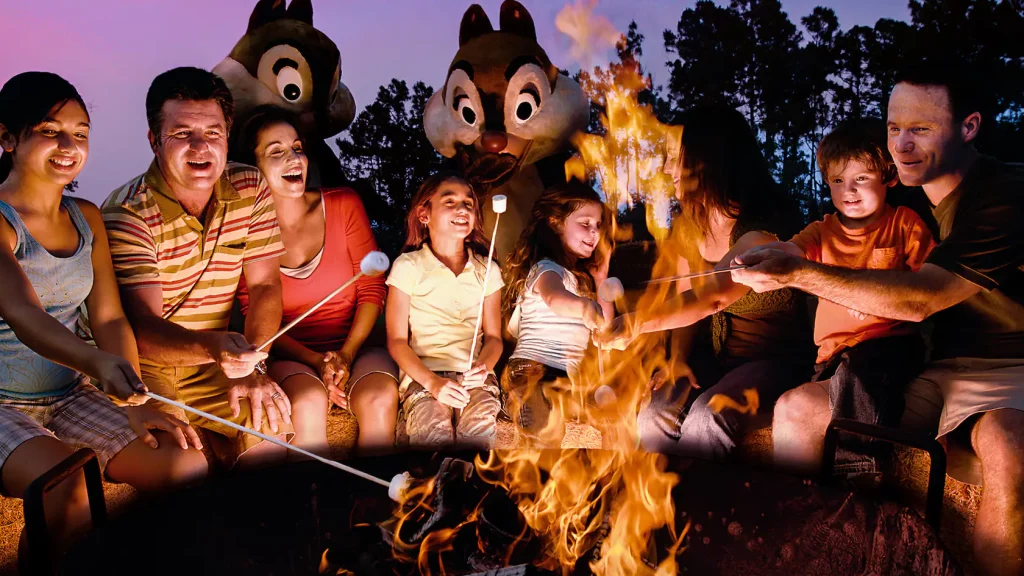 Disney's Fort Wilderness Resort & Campground is located in the heart of Walt Disney World, just a boat ride away from Magic Kingdom. Staying at the resort provides easy access to the theme parks as well as the ability to enjoy the resort's unique amenities. Guests can enjoy horseback riding at Tri-Circle-D Ranch, go fishing, get their steps in on the walking trails or lounge at the pools.
For those with little ones or who are young at heart themselves, Chip 'n' Dale's Campfire Sing-A-Long is a great option! The nightly campfire celebration features s'mores, singalongs and the screening of a Disney classic movie under the stars. Or maybe frontier-style family fun is more your style. If so, join the Pioneer Hall Players at the Hoop-Dee-Doo Musical Revue for dancing, singing and comedic performances.
The Cabins at Disney's Fort Wilderness Resort are projected to open in 2024. For all the latest news on all things Disney, visit www.disney.com.