Dollywood's Smoky Mountain Christmas presented by Humana is set to be more festive than ever this season, with a new addition to its dazzling array of holiday lights. While Santa will be making his rounds, there's also a captivating holiday drone show that will light up the skies each evening.
The holiday spirit comes to life during Smoky Mountain Christmas, running from November 4 to January 6, 2024. The new Joyful drone show takes the celebration to new heights with hundreds of drones dancing in the night sky, showcasing festive colors of red, green, and white. This larger-than-life spectacle promises to bring joy to all guests and was introduced following the success of the park's summer drone show in recent seasons.
As one of America's most beloved Christmas traditions, Smoky Mountain Christmas enchants visitors with its radiant holiday lights, award-winning stage performances, culinary delights, and cherished family traditions that have made the festival special for over three decades.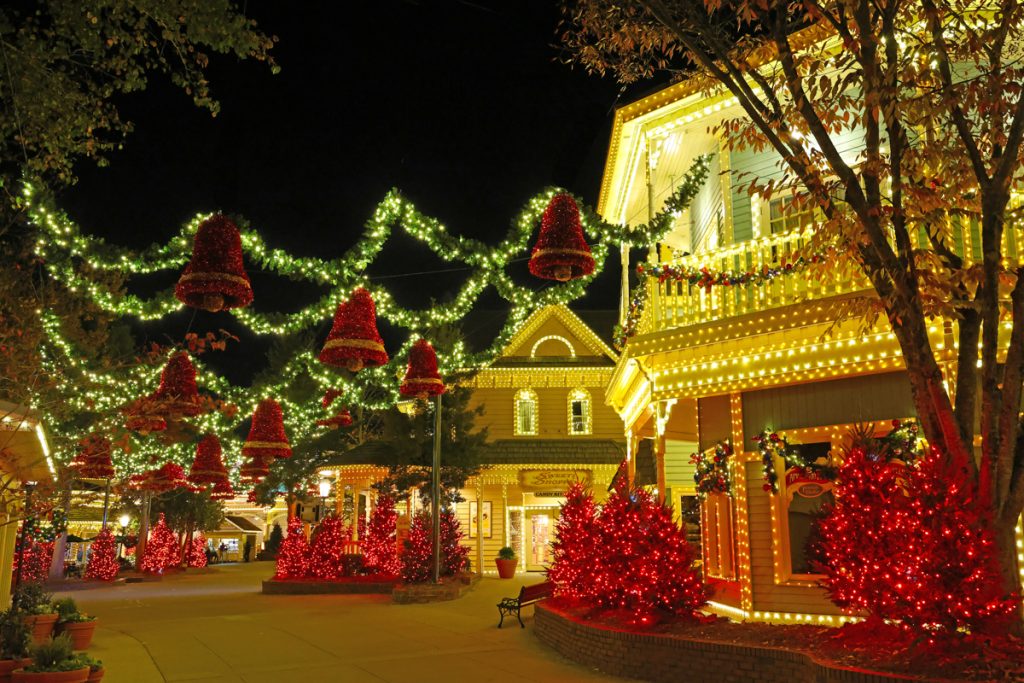 "Christmas is the time when the love of family, the joy of togetherness and the hope of a brighter tomorrow all seem to shine the brightest," Dolly explained. "It's also the time of year when those special family memories and traditions just seem to mean the most to us all." 
"I want our guests this Christmas season to celebrate that special light while they are here with us. I hope they'll stop and enjoy the moments spent together in the beauty of this special place. Those are the moments that everyone will remember many years from now—when the kids are grown up with kids of their own, and the whole family is reminiscing about special times during Christmases past."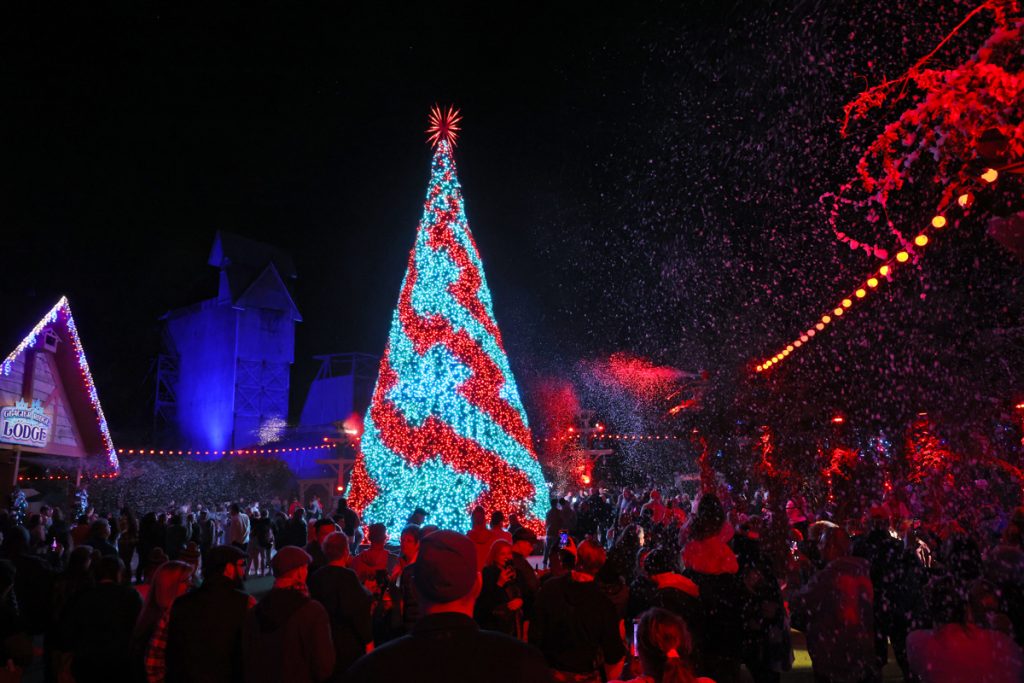 The festive spirit envelops Dollywood this Christmas, with enchanting surprises awaiting guests at every corner. An extraordinary feature this season allows visitors a rare peek into Santa's charming Smoky Mountain cabin. Here, families can discover Santa hard at work, meticulously tending to the all-important naughty and nice list. Given that Santa takes a well-deserved vacation post-Christmas, families keen on observing his work should seize the opportunity now.
Glacier Ridge presented by Goo Goo Cluster transforms Dollywood's Timber Canyon, Wildwood Grove, Wilderness Pass, and Upper Craftsman's Valley into a captivating arctic wonderland, delivering a delightful experience for all. The Wonderful Christmas! Plaza Tree Show, highlighted by a towering 50-foot animated tree, brings the Plaza at Wilderness Pass to life in a fully synchronized, dazzling light display, culminating in an immersive snow finale.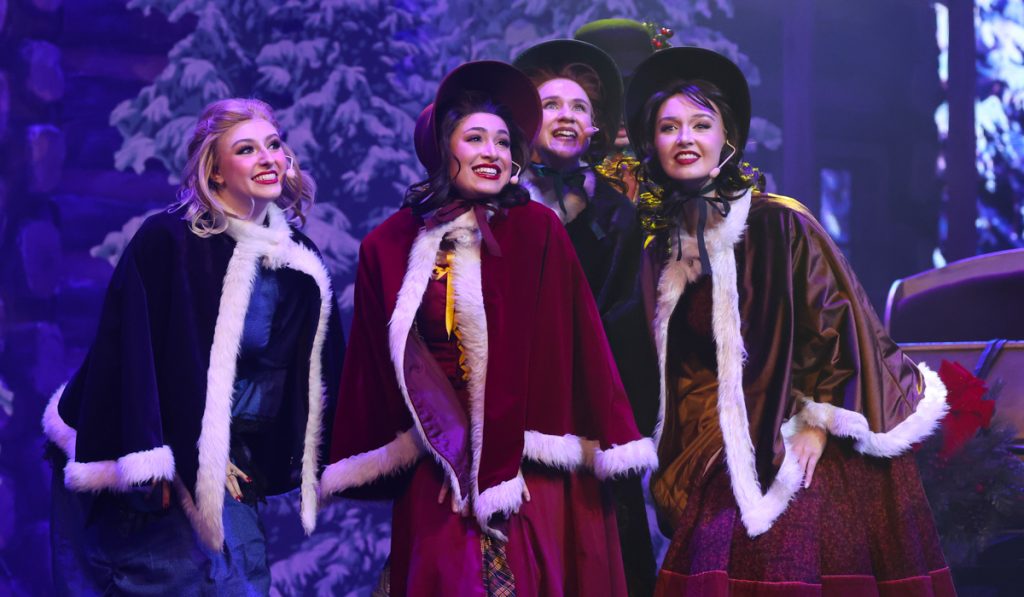 Dollywood's beloved family shows illuminate both indoor and outdoor stages. The festival's headline show, "Christmas in the Smokies," is a beloved tradition for families, having captivated audiences since its debut in 1990. Other cherished classics include "'Twas the Night Before Christmas," "O' Holy Night," "Christmas with the Kingdom Heirs," "Heart of the Holidays," "Candlelight Carolers," "The Mistletones," "Appalachian Christmas with the Smoky Mountain String Band," "Holiday Wild Roots," and more.
For those seeking a delectable holiday meal, Dollywood's culinary team has curated a menu with tantalizing surprises. From oven-roasted turkey breast and chipotle turkey nachos to pork belly skillet and pot roast mac & cheese, there's an array of savory options to satisfy every palate. Delectable sweets abound, featuring treats like red velvet whoopie pies, eggnog cupcakes, toffee hot chocolate, festive Christmas cookies, and more.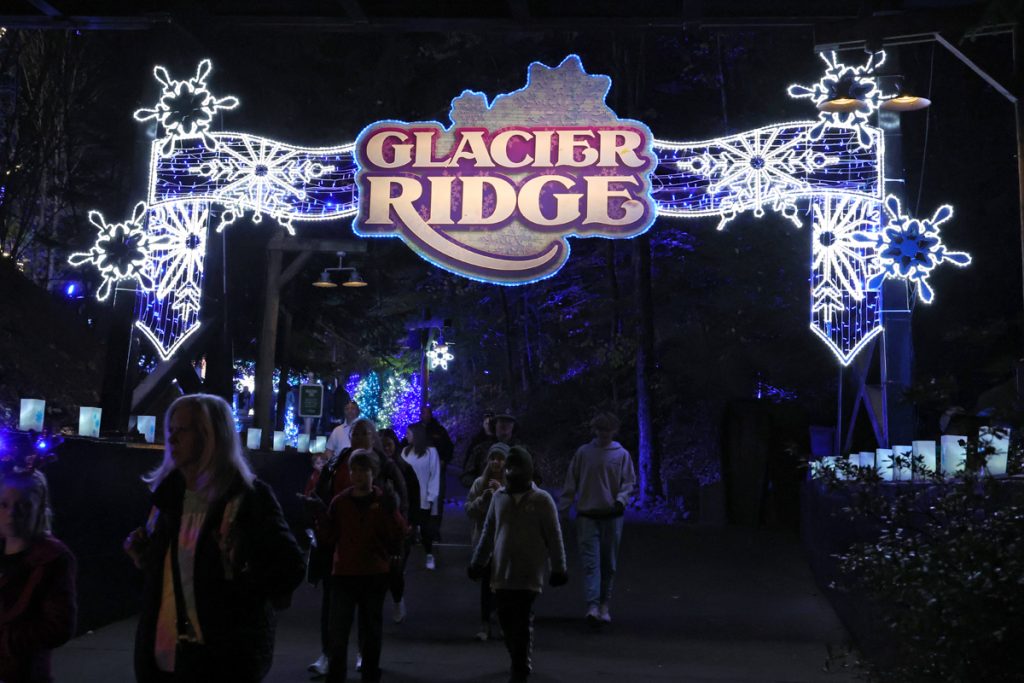 As always, guests can enjoy the excitement of Dollywood's world-class rides amidst the park's holiday ambiance, with most rides operating during the Christmas season. There's nothing quite like soaring through the night sky with millions of twinkling lights below.
The holiday merriment extends to Dollywood's DreamMore Resort and Spa, offering families even more opportunities to create cherished holiday memories. To immerse guests in a genuine Smoky Mountain Christmas experience, the resort offers a wealth of holiday-inspired activities, crafts, entertainment, enchanting décor, and delectable culinary options.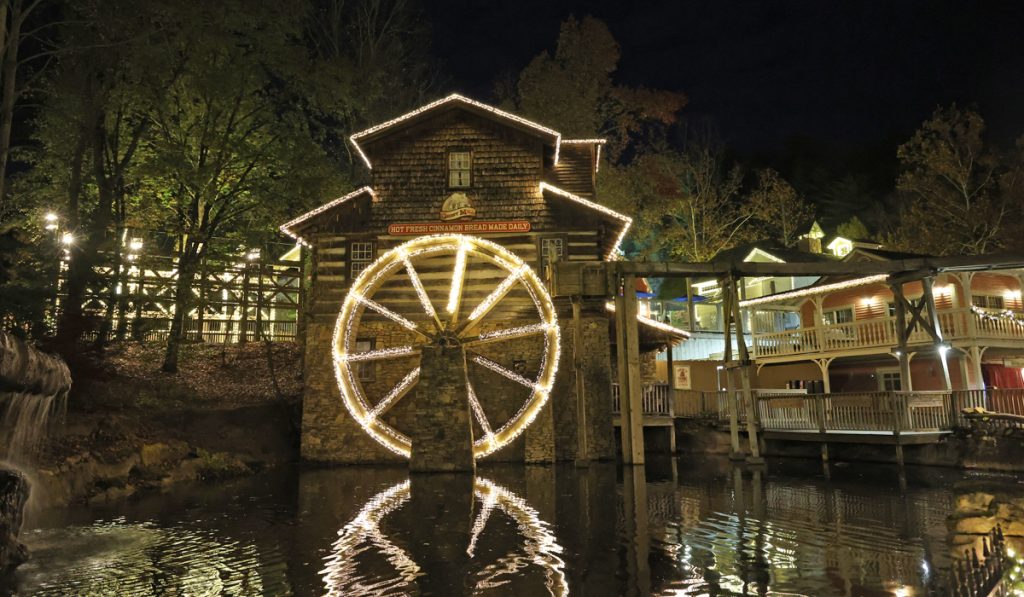 The resort is adorned with stunning Christmas décor inspired by the warm, timeless traditions of Smoky Mountain Christmas. A spectacular two-story Christmas tree takes center stage, gracing both levels of the lobby. The culinary team at Song & Hearth: A Southern Eatery prepares delicious holiday meals for guests, inviting them to gather and savor a flavorful meal throughout the season or experience one of four special holiday dining events: Thanksgiving dinner, Christmas Eve dinner, Christmas Day brunch, or New Year's Eve dinner.
Adding to the holiday cheer, Dollywood's recently opened HeartSong Lodge & Resort decks the halls for the first time, offering festive décor and festivities. This eagerly anticipated lodging experience provides guests with an array of unique experiences, dining options, and activities, making it the perfect Smoky Mountain retreat for the holiday season.