Blink Cincinnati, the nation's largest light, art and projection mapping event will return to Cincinnati on October 13-16 2022. The four-night, outdoor art experience inspires creativity through street art-based light installations.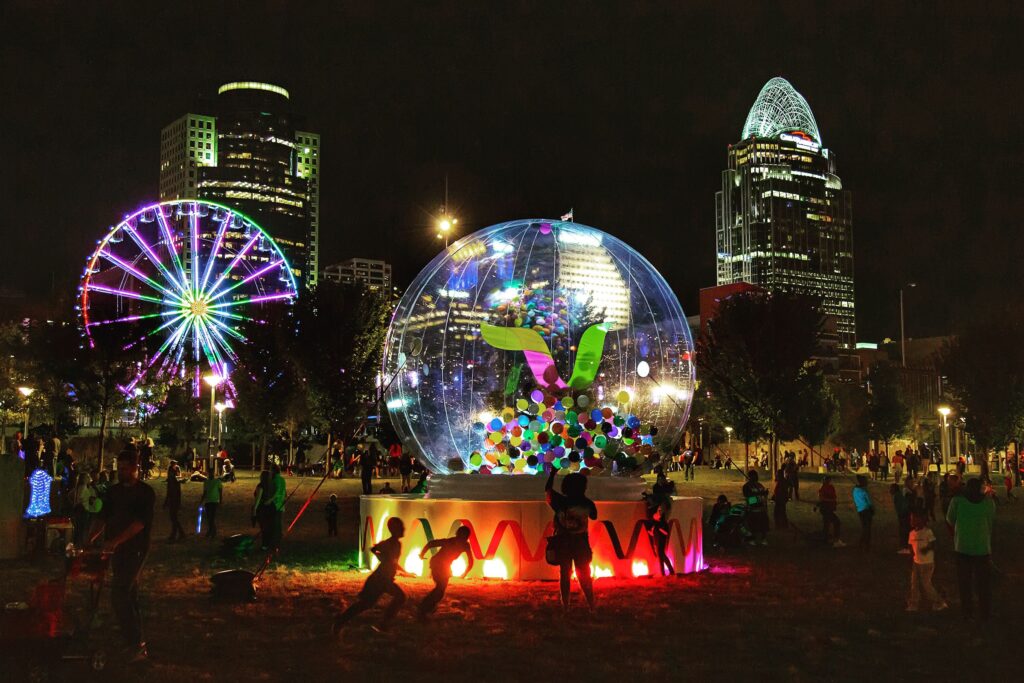 Last year Cincinnati Mayor John Cranley announced the festival of lights would return. He stated that $1 million in COVID-19 stimulus money will be used to bring the downtown light show back for the first time since 2019. The event is free to the public but in the past has cost over $3 million to stage.
In 2019, Blink Cincinnati drew over 1.3 million people to the downtown tri-state area. The attraction featured interactive exhibits and visuals that stretched 30 city blocks. It went from downtown Cincinnati over the Roebling Bridge to Covington, Kentucky.
The event kicks off the first night with a Blink Parade. The theme of this year's parade is "Together: a constellation of shared cultures and unique identities; we illuminate joy through creative expression," according to the festival's official site.
Anyone can apply to be in the parade. One of the few conditions is that all entries must use light to emphasize the qualities and culture of their heritage or community.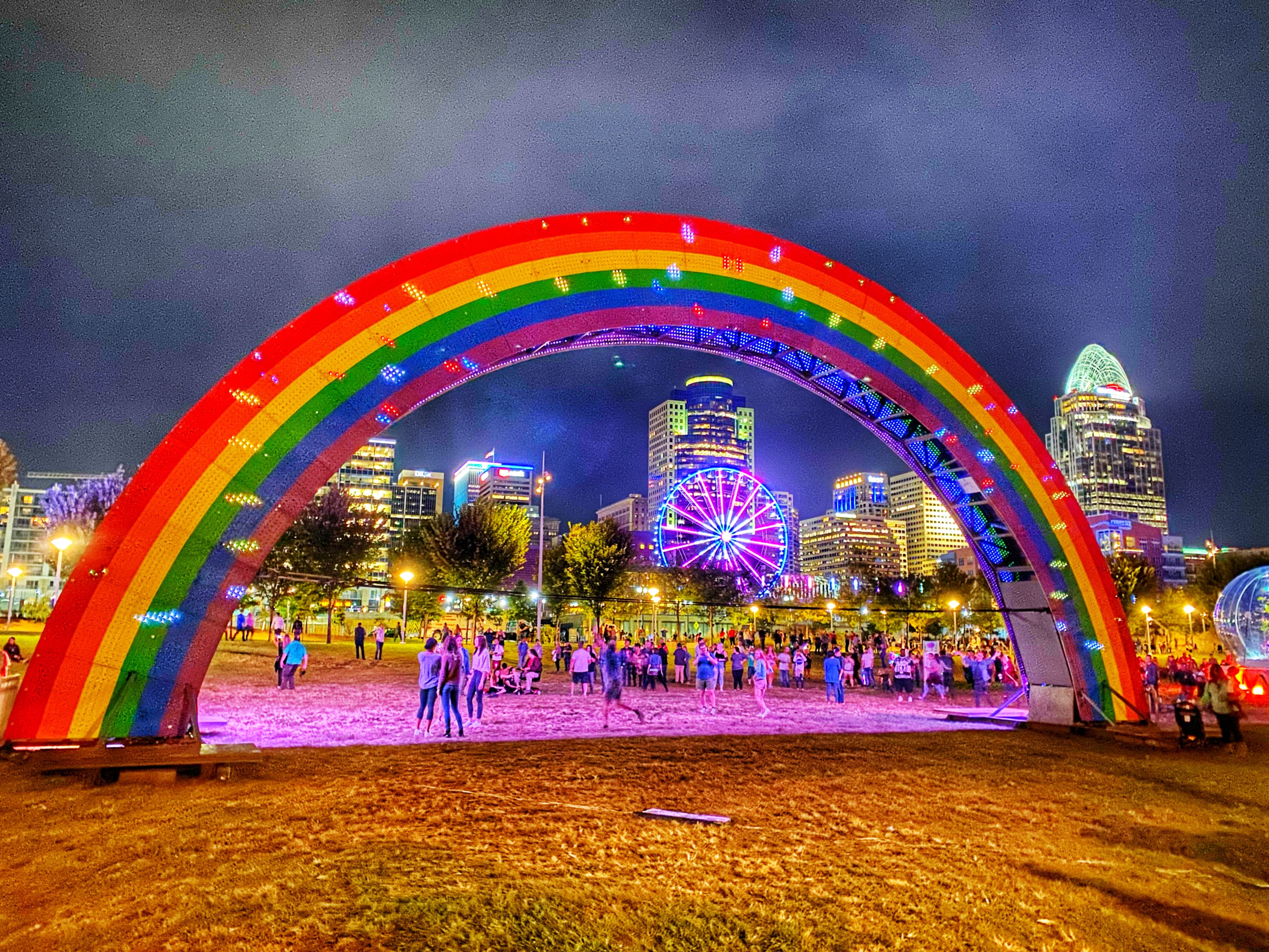 Pro-Tips for Photographers Shooting Blink
Photographers will especially enjoy the exhibits because of the amazing light and opportunities to photograph the creative exhibits throughout the city interacting with downtown landmarks.
If you plan to go to the festival you should plan to attend multiple nights due to a large amount of ground to cover. You can park near zones of the installations of interest and visit different sections of the festival throughout the weekend.
Keep in mind crossing the river on the walking bridge can be extremely difficult and time-consuming due to foot traffic.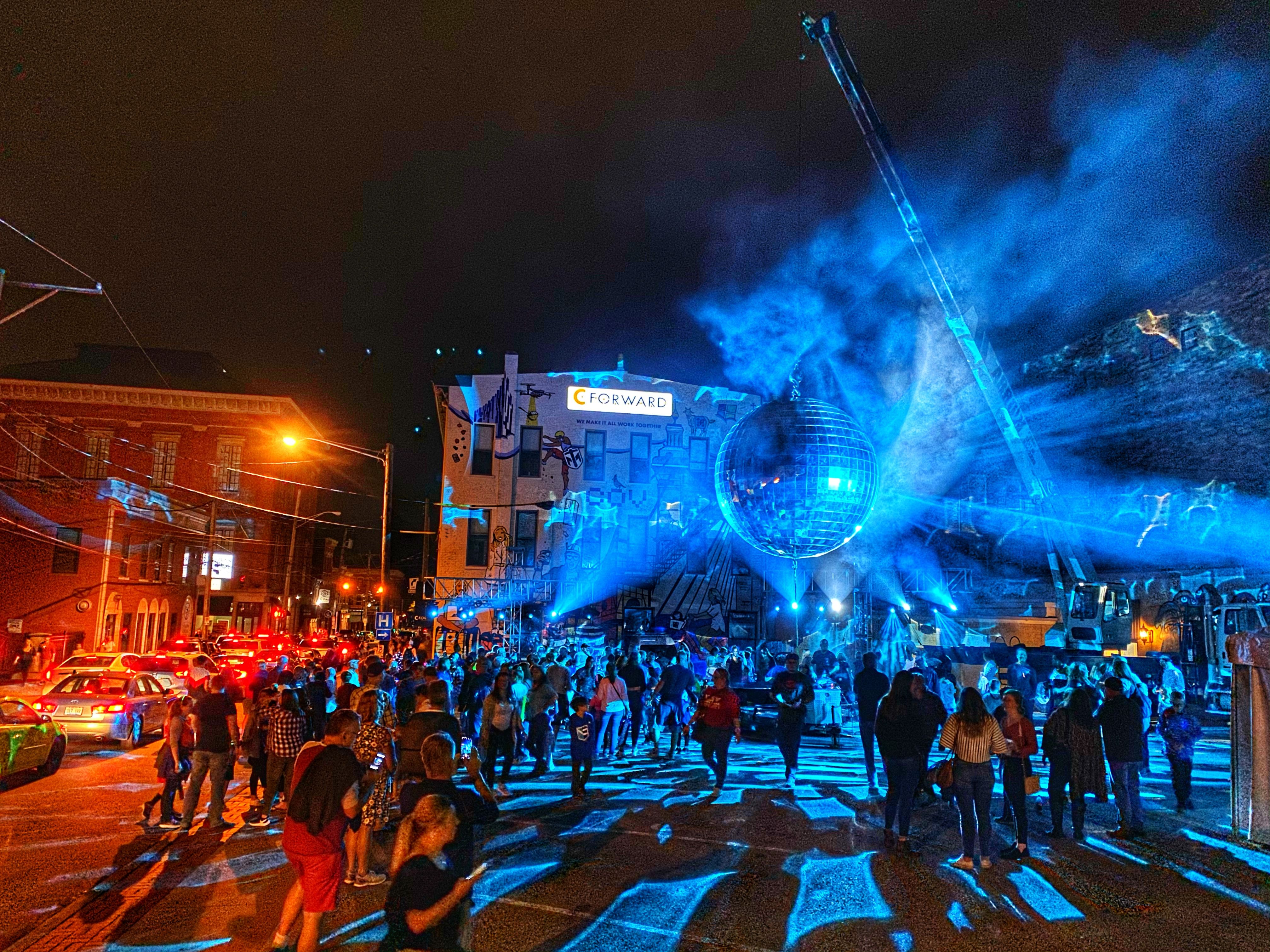 We recommend one night for the Kentucky portion, one night from the river to Fountain Square and one night for Washington Square and Over the Rhine.
No matter how you choose to visit, be prepared with your best walking shoes. We completed over 12,000 steps every night of the festival in 2019.