Austin Museum Day (AMD) is held on the second to last Sunday of the month of September, and this year it lands on Sept. 18. On this day, free admission is offered to at least 30 museums across Austin.
Some of these institutions that have free admission on this date include AustinNature and Science Center, Art Galleries at Black Studies, Texas Music Museum, Pioneer Farms and more. Check out the full list of participating museums and cultural centers here.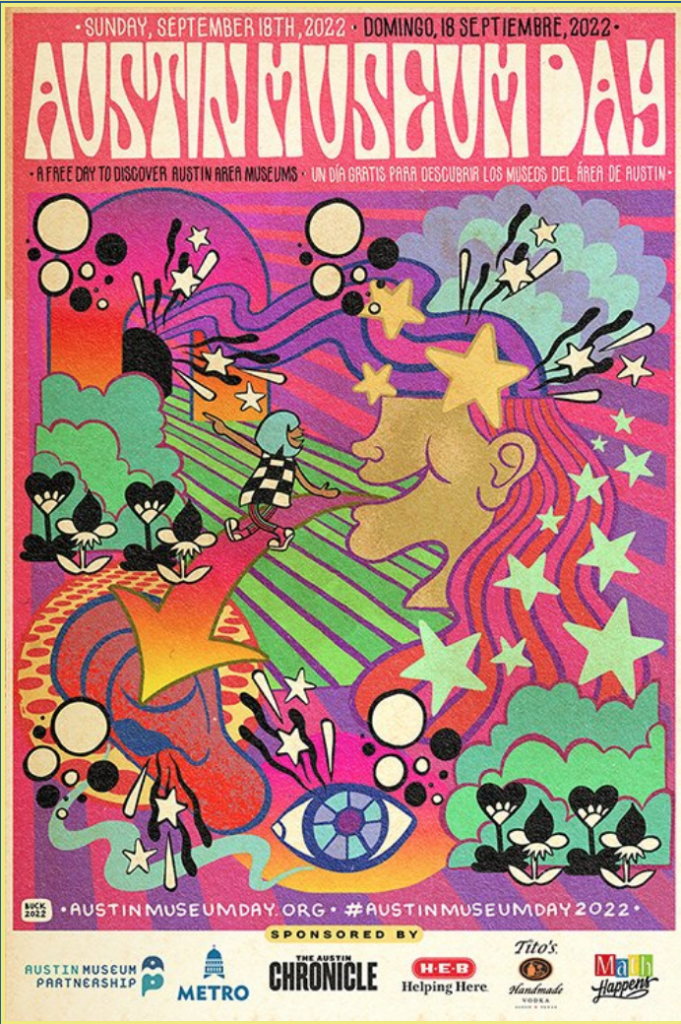 The Austin Museum Partnership (AMP) is a non-profit organization that promotes and facilitates collaboration within the museum community.
AMD includes free admission and includes special programs and activities at museums and cultural institutions across the city. The Austin Museum Partnership has coordinated Austin Museum Day since 1998.
AMD also has two different contests going. The first is an Instagram photo contest, where participants are asked to take and upload a photo at any of the participating museums. Then use the proper hashtags #AustinMuseumDay2022 & #AMDPhotoContest and follow @austinmuseums Instagram account. There's a chance to win prizes donated by a member of one of the museums.
The second contest is a Campus Crawl Scavenger Hunt in which participants explore the University of Texas at Austin campus to find certain exhibits. More details and prizes are set to be announced. Learn more about these both contests here.
Happy Learning!