For 25 years now, the Old Crow Medicine Show has been making music together as an Old-Time String Band. Old Crow began their career performing with used instruments from second-hand stores on downtown street corners in Ontario, Canada with a dream of playing all the way to the Pacific. 
Ending up in Nashville, the band continued to thrive and expand their musical range. Many people know their signature song "Wagon Wheel", which was certified by RIAA as one of the top five country singles of all time. Old Crow Medicine Show has won two GRAMMY awards and has been inducted into the Grand Ole Opry. The group is currently touring the country and has a new album, "Jubilee" which was recorded in their very own Heartland Studios. 
Old Crow Medicine show is always one of our favorites to catch at festivals across the US every summer.
We met with Cory Younts, a multi-instrumentalist who joined Old Crow in 2009, at Bourbon and Beyond festival in Louisville to talk about what he enjoys doing in his free time, where he sees the future of country music going, and the essentials to traveling with his band on the road.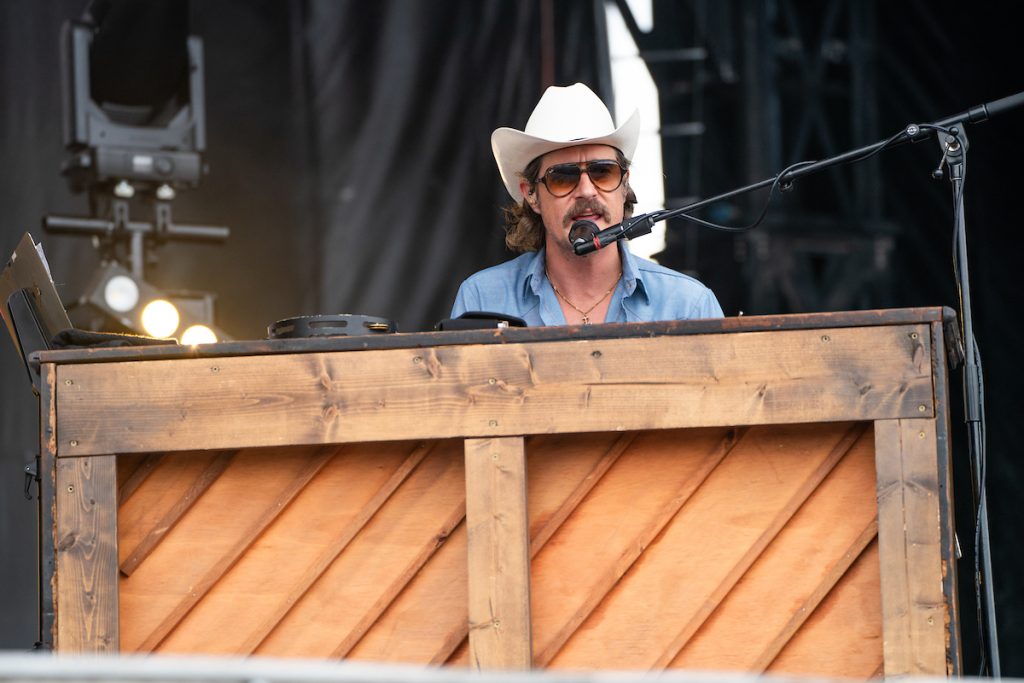 Your dad was a drummer for Mel Tillis. Some people run away from their parent's career, but you seem to have embraced life on the road as a traveling musician as well. What are the best and worst parts of being out on the road all the time and traveling?
The worst part, I guess, is it's such a love-hate relationship. As soon as you're home for a long time, you can't wait to get on the road. This is what you do, where you make your money. And then it's the other way around when you get out there, you're like, I'm missing everybody, I'm missing summer, I'm missing my boat life. I'd say it's a give and take thing.
What does your perfect day in Nashville look like?
On the water man. Give me about 90 degrees, 97 degrees. All my buds on the lake, skiing, swimming, fishing, marina hopping. Most of my hobbies are things on the water. My dream is to retire and go to Florida, I suppose. The warm weather is what I need. We suffer from such rotten, rotten winters here that just go on and on and on. It gets dark at 3:30 in the afternoon, and I just can't stand that. So, you know, being in the sunshine, being out on the water, it makes me feel beautiful, I suppose.
Which lakes do you like going to the most?
Percy Priest most of the time, just because it's so close. I love Dale Hollow. We go there to catch walleye. There's only a couple of lakes in Tennessee that have walleye, so if I'm going to Dale Hollow, that's why. We used to go to Mike's Landing, they know me over there. 
I got to play an open mic at Mike's one time and it finally got out that I was in Old Crow there. They put me and my buddy in, like, the nicest cabin that they had there. And luckily, we had a banjo and some harmonicas with us, so they were like, would you all come play at the open mic thing? And it was really fun.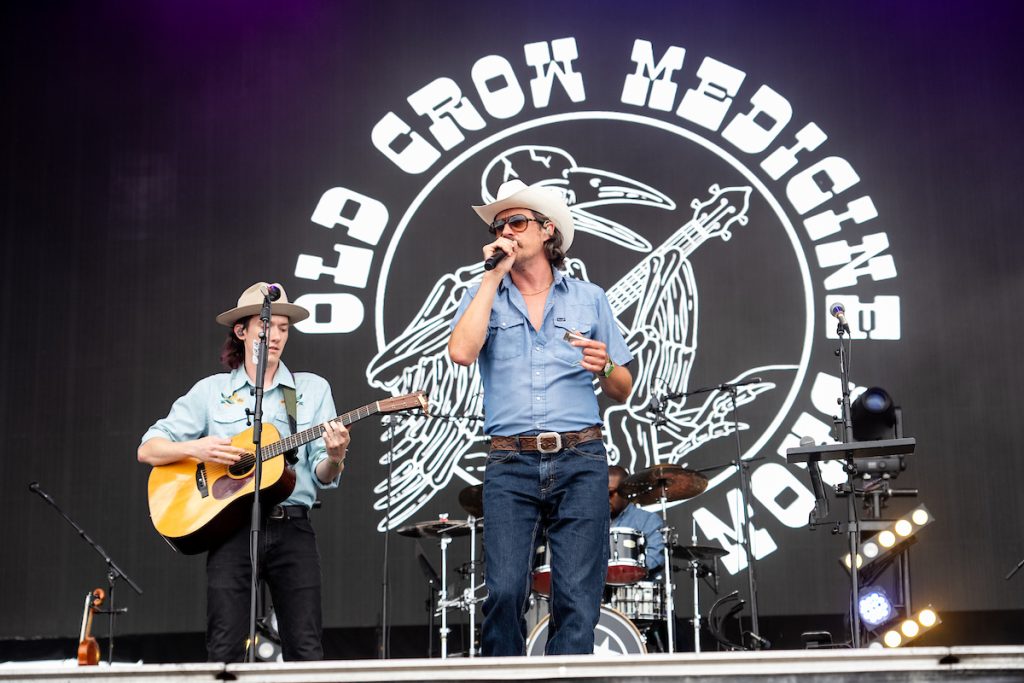 Do you have any hidden gems in Tennessee that you would tell people to visit? 
That's kind of the hidden gem, Mike's Landing. It's a bit of a drive from Nashville, but yeah, man, Nashville's just getting so damn crowded and it's not really a town and it's so metropolitan and such a massive city. That's why I like going on the lake and being outdoors. You know, you kind of get away from everybody for a minute and you're still close to home. You don't have to load up the truck and the dog just to get to the lake.
You guys are playing at The Grand Ole Opry tonight. Can you tell me about a special Opry memory?
I guess the night we were inducted was probably the most special night. Marty Stuart inducted us in September 2013. So, we're 10 year members now. We've had a couple of surprise guests walk out on stage, but for me, getting inducted was pretty awesome.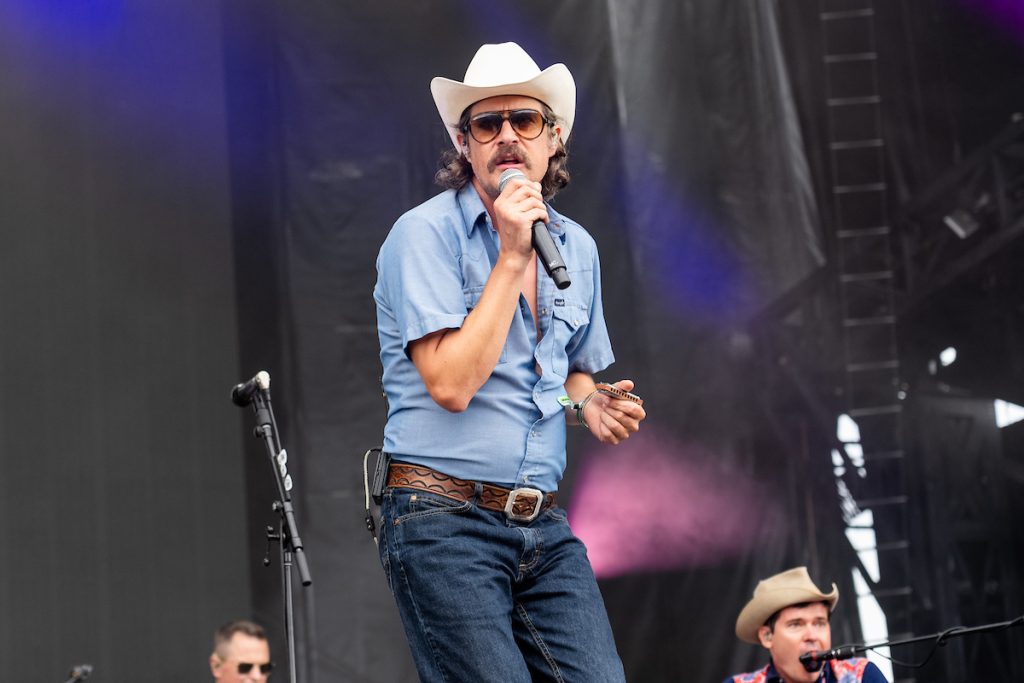 Where do you see the future of country music going? 
I'm not really sure, man. You know, I have big hopes when it comes to people like Tyler (Childers) and (Chris) Stapleton and Billy Strings and actual players and songwriters. I have a lot of hope when it comes to guys like that. But then I see a lot of mixed genres and stuff like that. It's just not for me, you know? I don't really get it. I'm pretty scared. I'm just like my old man and all those other guys. 
They were scared of Alan Jackson, they were scared of Dwight Yoakam. I pray for country music like that on the radio nowadays rather than all the stuff that's out there now. I don't know where they're headed. To me, it's a lot of bad rock and roll. And I know I'm kind of a pessimist and all that with that kind of stuff. I try to remain optimistic. But it's just getting harder and harder. That's why I'm ready to retire. I'm just kidding. I'm going to Florida where they play Jimmy Buffett all the time.
Have you ever met Jimmy Buffet?
I didn't. I never got to see him either. I knew Mac McAnally really well, his bandleader. I went to school with both of his daughters. So many of my friends got to go see him and I was like, why didn't I call them and say, give me some tickets? You know, it's kind of wild that he died on Labor Day weekend because usually that's kind of the end of the summer anyway. It's like, summer's over and so am I. 
What's your favorite bourbon cocktail or bourbon straight?
I'm a Mezcal man, honestly. My girlfriend works at Attaboy in Nashville and is an extremely talented mixologist. I'm not much of a brown liquor man, I haven't been since college. I love vodka. I love a Greyhound. I love tequila, and I love Mezcal. The brown liquor just goes straight to my head. I have a tough time with it sometimes, but I'll tell you who loves it. It's big Mike Harris in our band and Morgan Jahnig. They both are brown liquor snobs.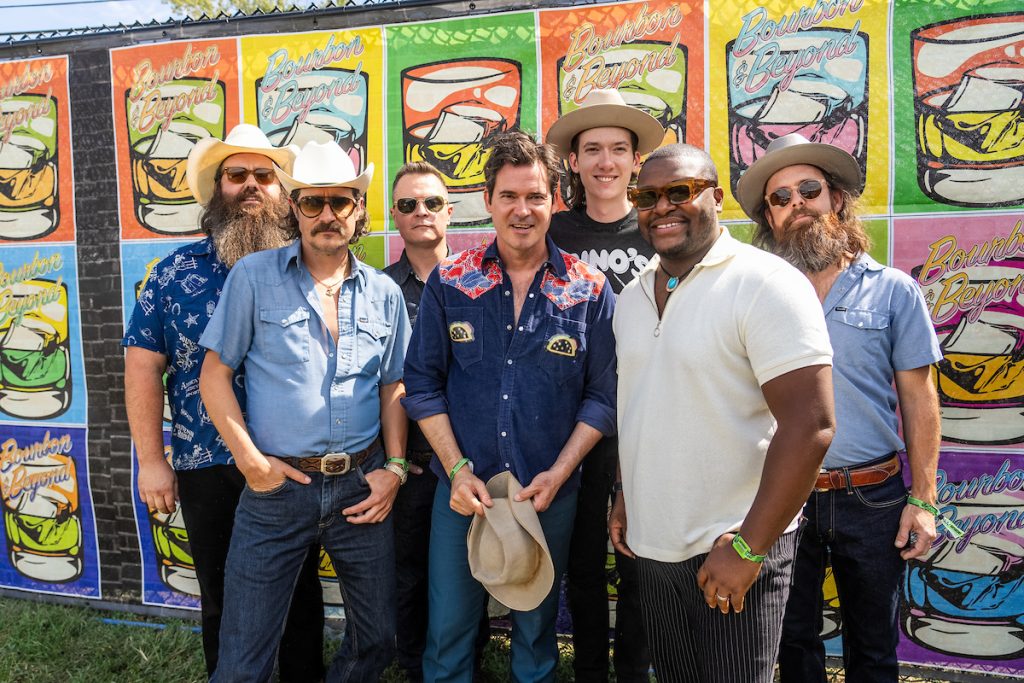 Can you tell me a little about Heartland Studios?
We bought Heartland Studios in February of 2020. It was just this place that we drove by all the time on Hart Lane. All of us live over here in Inglewood, well most of us do. I spent a year in 2017 trying to find out about it. We tried to contact these people for over a year. We emailed them, we knocked on their door, we stuck stuff in their mailbox, called them on the telephone. I mean, everything, and then nothing. And so I said, all right, I give up guys, I tried. 
Then a big for sale sign went up in September of 2019. We closed on it in 2020. And we were like, well, this is going to be great. We're going to be on the road, we're going to have a construction crew in here building what we want, and all the specs that we want. And then, of course, you know, everything went to hell with Covid. So, we weren't able to have a construction company there, so we built it ourselves. 
In the long run, it's really more humbling that way. It really is just like blood, sweat and tears in every damn bit of it. And it's great. It's just such a great clubhouse. We keep all of our equipment there, we've done two albums there, we've got Heartland Hootenanny, the little TV show that we had. It was kind of like Pee-wee's Playhouse meets Hee Haw. We filmed every episode there. We've done video shoots and photo shoots there. It's an awesome, awesome place to have.
Has having your own studio changed your writing and recording process?
Yeah, I mean, the record that we did before "Jubilee", we did there too. It's awesome knowing in the back of your mind that you're not on the clock. It absolutely changes the whole recording process. You're not like, okay guys, I need you to sing, don't mess up because we're wasting time here, we're paying for it. That makes such a difference. Like, if you don't get it perfect now, we'll get it tomorrow.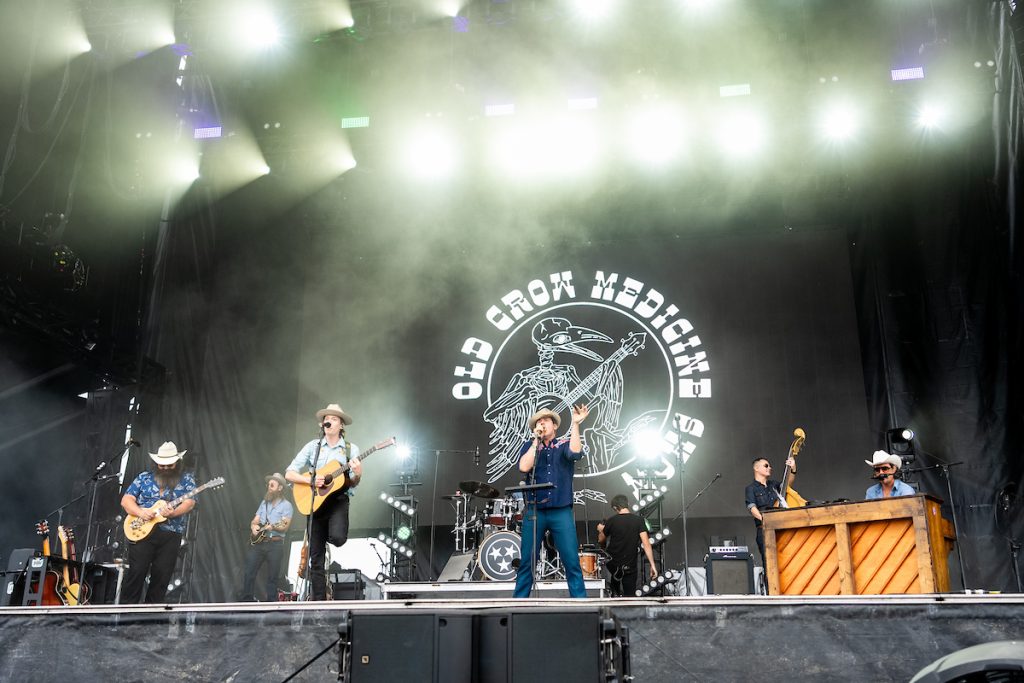 What's your secret to staying together as a band and traveling on the road?
We kind of figure out what everyone likes to do. If a couple guys love to golf, they go golfing every day. Mason Via loves to play guitar all day long; never wants to stop. So, he goes off and plays guitar, writes songs and stuff. I'm a beach guy. If there's water or anything nearby, I'll try to go to a beach or try and make friends with a local fisherman or something like that. 
I used to do that a little bit more, like, "Hey Massachusetts, I'm coming to town, somebody take me fishing." You know, that kind of thing. You also have to give each other space because we all live on one bus. But it's still a camaraderie and we like each other.
What are your must have travel items on the road?
A phone charger. Gotta have that. I don't really bring a whole lot on the road. For me, the more I bring, the more I lose. I'm not one of these guys that ever goes to the hotel and showers. Most venues have showers in them. I'll just use that. If I go to the hotel, I will leave my shoes there or leave something there, like some sunglasses. That's another thing. I think I take three pairs of sunglasses. Always. Sunglasses are a must have. Ibuprofen for hangovers, vitamins. I take a lot of vitamins on the road these days.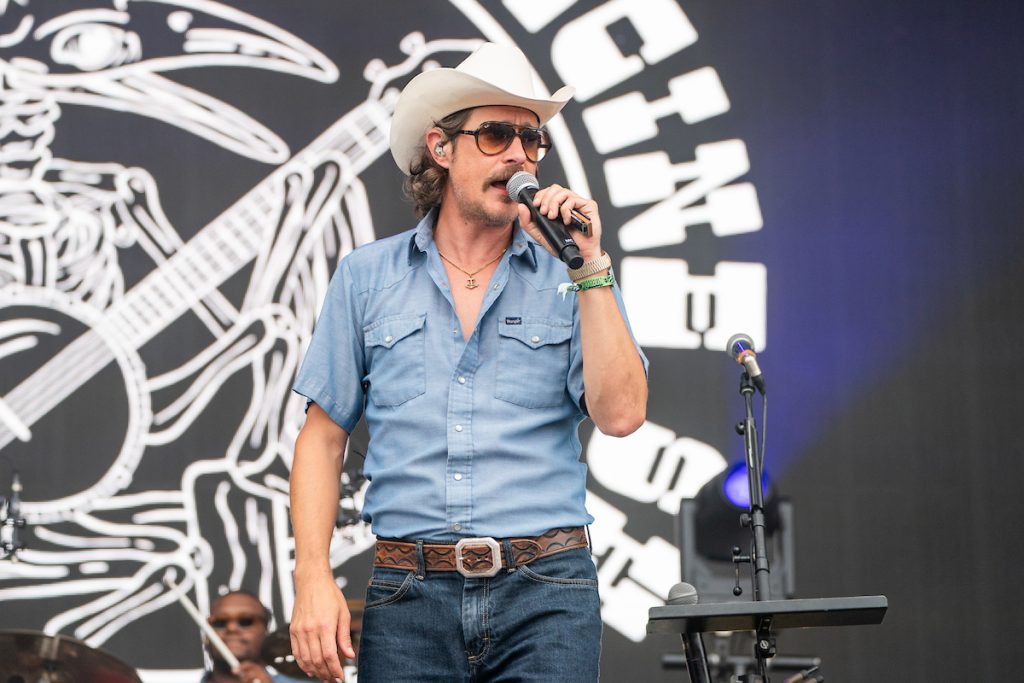 I just discovered Buc-ee's recently because we don't have them in Ohio yet. What's your favorite truck stop snack or what do you get at Buc-ee's?
Okay, well, I'm a Love's and a Pilot, man. That's strictly because Buc-ee's, I have a tough time with. I have a couple of reasons why. There's one way in and one way out, and Buc-ee's aren't really meant for truckers. It's just so weird to me to have a place that big for the regular drivers, not truck drivers. And, you know, we went to it and it took forever to get out of it. I'm going to Love's or Pilots. I'm always a hot dog man. Two dogs for $2. I'm the hotdog guy at the gas station.