Director Nick Cavalier has one focus when telling a story: truly capturing his subject's soul. His work has been shown at festivals all over the country, from SXSW to his hometown of Cleveland, at the Cleveland International Film Festival. He is perhaps best known for Forced Perspective, his award-winning feature on artist Derek Hess.
His latest endeavor, Kasama, captured the story of chefs Tim Flores and Genie Kwon. Kasama is a bakery and modern Filipino restaurant from Genie and Tim located in the East Ukrainian Village neighborhood in Chicago.
I was able to get a sneak peak of the short film and it is beautifully shot as the food takes center stage. Since making the film Kasama has been awarded a Michelin Star and is the first Filipino owned restaurant to receive the honor. 
The Travel Addict sat down with Cavalier to discuss how the film was made, the impact of the pandemic and advice Cavalier would give to budding filmmakers. 
Kasama premieres today December 1st on VIMEO ON DEMAND.
How did the film, Kasama, come about?
It was a total coincidence. I have a friend, Jade Catta Preta, who's a comedian and an actress. I was filming a doc with her in Chicago. We had flown in from LA to shoot these scenes, and it was her birthday. 
Genie (Kwon) is Jade's college best friend. So they showed up with a pastry that Genie had made. And I was like, "Oh my God, this is the most incredible thing I've ever eaten in my life." And they were like, "Oh yeah, we're chefs. We're going to open a restaurant here soon. We both work at this restaurant called Oriole."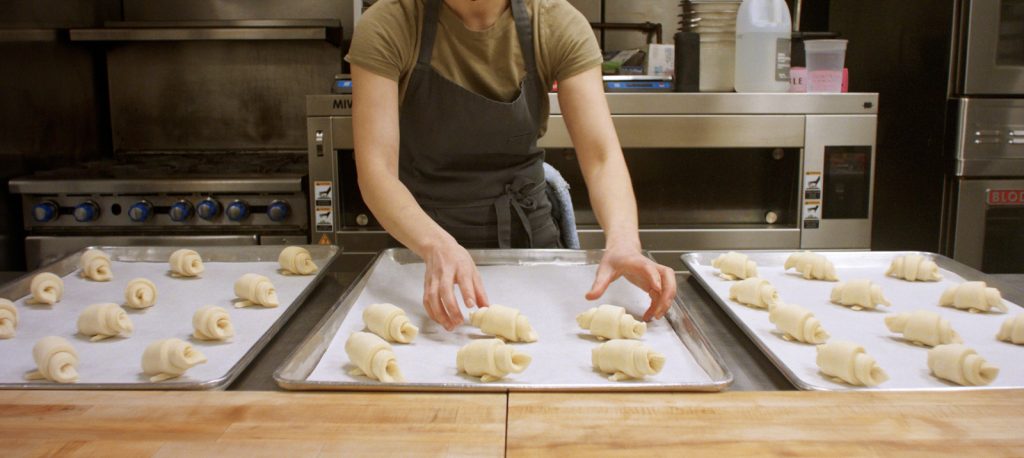 And I was like, "If you guys want, I'd love to make something about what it's like to be a couple making a restaurant." They're married and they were starting this restaurant together. I thought that was very interesting. I started shooting it right before they were going to open, in the pandemic and obviously that complicated things. It kind of evolved over time just from a friendship and an interest in what they were doing.
What was your favorite dish there? Was it that pastry?
Actually, my favorite thing I had is the one that I think a lot of people wouldn't choose as their first choice. It's an apple fritter that Genie made. It's incredible. It's almost like a pizza pocket, but like, it's like a puff pastry texture and it's apple.
Like a hand pie.
Yeah, like a hand pie. Like an elevated version of a McDonald's pie.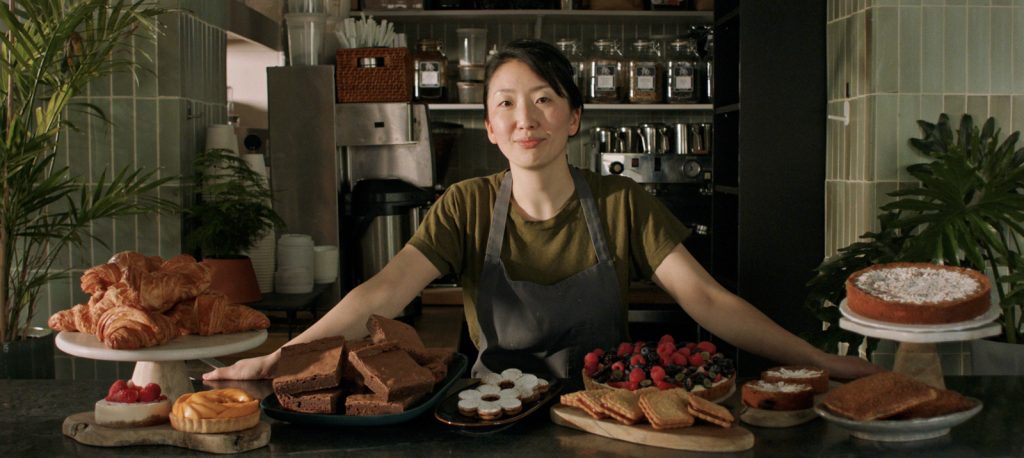 Were you able to film during the pandemic?
Yeah. They were really into the idea from the beginning, but I wanted to do it in one swoop of production because I had to call in a bunch of favors and get my cinematographer, Daniel, his equipment and a crew to make this happen. 
So I was like, let's try to do this in one week. It ended up being right after they had finished renovating the restaurant, before service even started. And then I came back two or three weeks later to shoot when they opened during the pandemic. At the end, when everyone's walking in the restaurant, that was like one of the first weekends they were open, ever.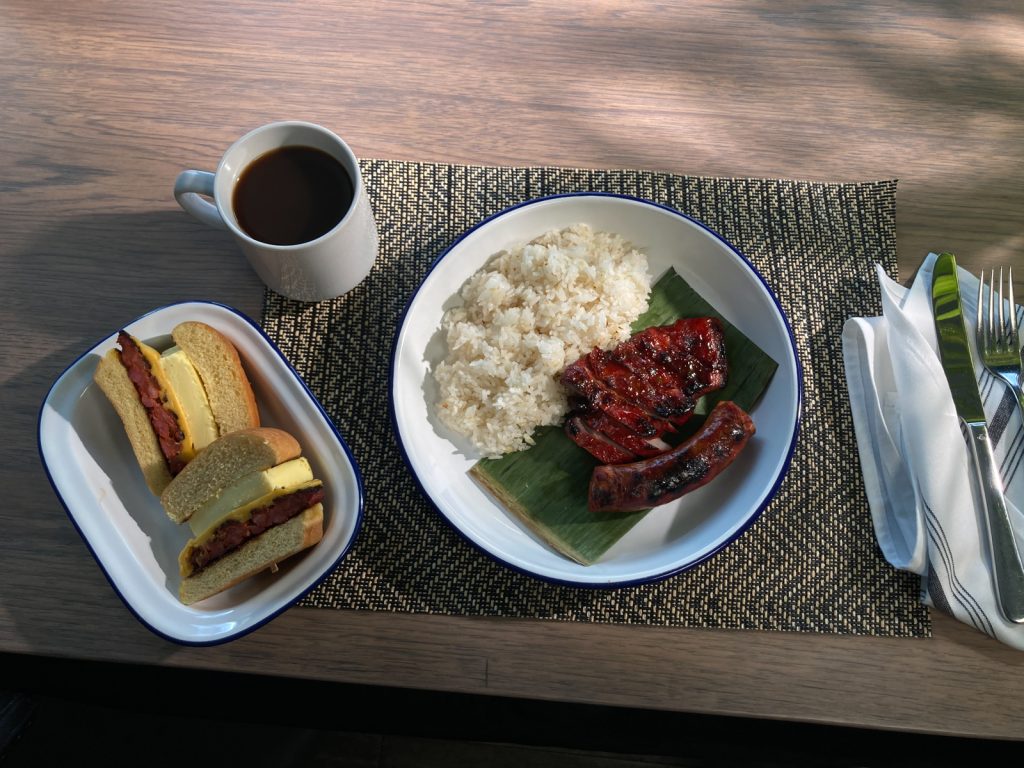 I'm proud to say I was actually one of the first dine-in guests ever in the restaurant, just myself and the crew, which was such an honor to have that. We shot during the pandemic but it was really towards the end of it, when restrictions were lifted and indoor dining was now being permitted in Chicago.
What does Kasama mean to you?
Well, I love the metaphor in the beginning that they said. He explained to me that in Tagalog it means "together" and that was the core of the film. I really admire Genie and Tim for what they did. They're the hardest working people I've ever met in food. Another chef I work with, Fabio Viviani, and this couple are the hardest working people I've ever met. 
So I wanted the name to show that community togetherness is how a restaurant is supported. Everyone sits down to eat, but we really eat for an experience. Food is like theatre; you're not just eating to feed yourself. It's about being with the people around you and enjoying this provision of somebody's art. To me, that's what it really is. It's the togetherness of a community supporting the restaurant.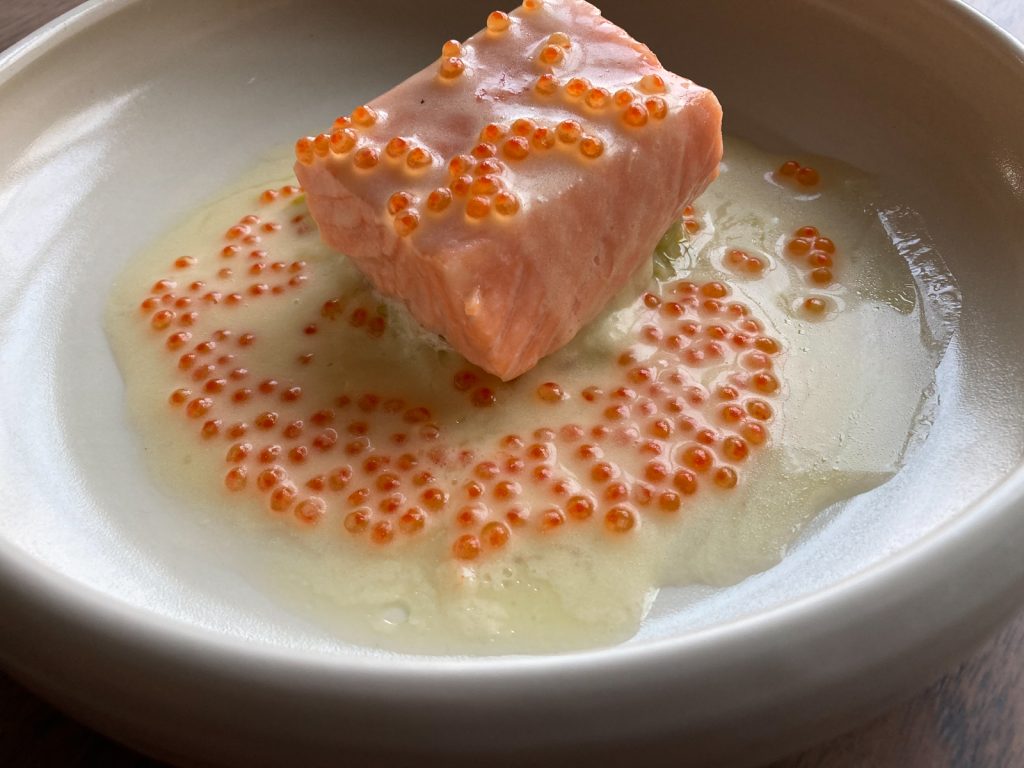 It's pretty incredible that you picked up on their skill just from sharing a pastry with your friend. At the time, this couple hadn't won a Michelin star yet. And when they won, they were the first Filipino-owned restaurant to do so. 
It's really crazy. I knew they were going to do well. They deserve all the success. They're incredible people and their food is absolutely nuts. If you get a chance to go when you're in Chicago, definitely go, even just for lunch.
Yeah, I'm definitely going to go check it out. I'm a sweets person, so as soon as I saw it, I was like, I'm definitely driving wherever that is when I go back to Chicago.
Yeah, it's amazing.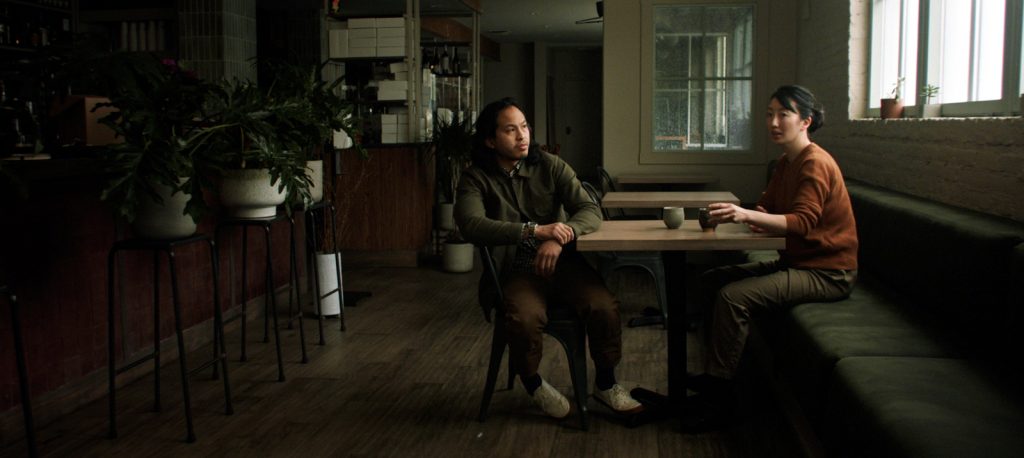 What's the typical process that you use to choose documentary subjects?
Well, that's a good question. Everything that I've made for my films, I am deeply interested in. I think that's important with a documentary. I think the filmmaker has to be really invested in what's there. Otherwise it's just going through the motions. 
You have to immerse yourself into somebody's life. You have to be a part of their experience for it to be honest. The first thing I look for is if the subject matter is interesting. 
As far as the kind of docs I make, they're characters. I try to treat real people as characters in a play. The backdrop of that play, the stage, is their actual life. 
I look for something that can visually tell stories. In this case, it's food, the construction of the restaurant and COVID. I want it to be an immersive reality. The visual side of the restaurant also drew me to them. 
The last thing is, can I make some sort of a statement that is greater than just an interesting subject? I try to look for archetypes, like Greek myth archetypes. For example, Goodfellas is the story of Icarus – he flies too close to the sun and he falls back to Earth. That's what happens to Henry Hill when starts dealing drugs, right? 
I look for some sort of a lesson or a takeaway. With them, there's this kind of Sisyphus thing going on there, that the labor of just making amazing food against all the odds that were stacked against them. It's expensive to run a restaurant. It's a business of pennies. And now a global pandemic? In LA, we lost 90% of restaurants and small businesses. It's crazy. The fact that they were able to power through that, I think, that's the lesson.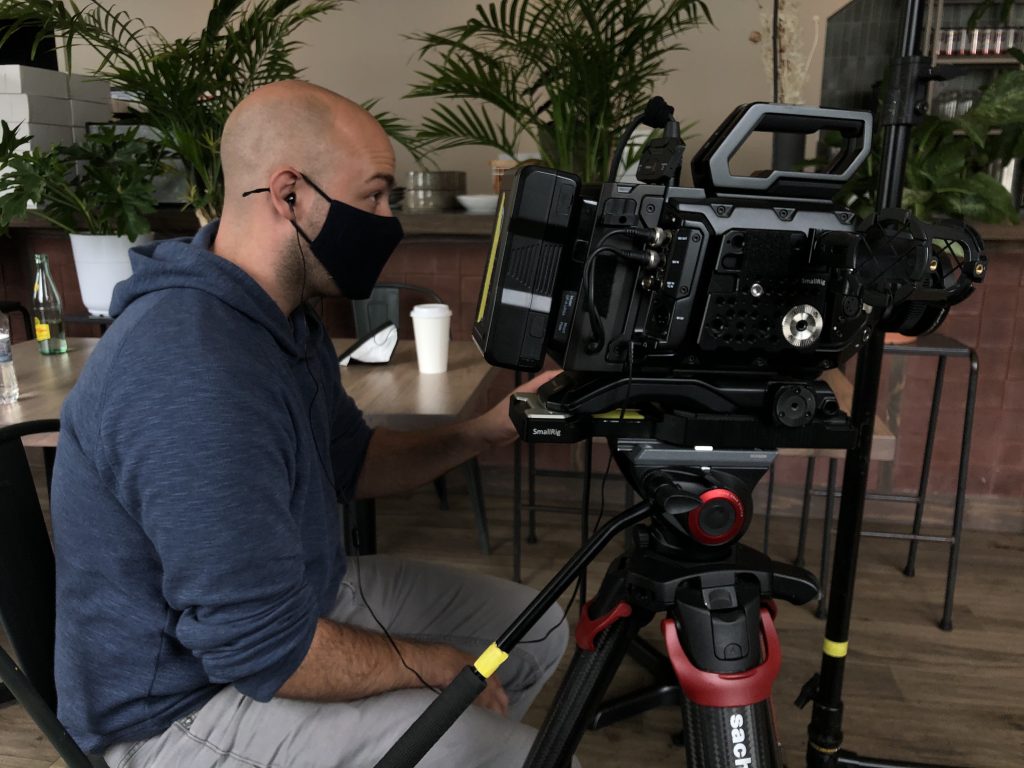 Most people have no idea what it takes to go and make a documentary film. What advice would you give a new filmmaker?
I look at directing and making films as two separate skills, actually. There's the crafting of the thing, the technical, which is a skill in and of itself, like understanding lighting. Especially with doc, using found light and just making something beautiful while cohesively putting together those images into a shot list and telling a story in the amount of time you have. 
Especially when you're working with real people, it's a challenge. But then there's the art of it, the self-expression with your directing. What is your voice? What are you trying to say? How do you go about creating a style or consistency in your work? Those are two different skills.
The first thing for a new filmmaker is to always chase down what you're interested in. There can only be one you; you can't replicate Martin Scorsese or someone like that. He's Martin Scorsese. You have to chase your own interests down. In exploring those interests, there will be some genuine uniqueness to your work. 
The second thing would be just learning the technical. You know this from being a photographer, I'm sure. If you shoot and you're like, I didn't like how that came out, you change it. You're always learning and improving. Taking the opportunity to make something and then objectively looking at it and trying to make it better every time is so beneficial to me.
What story's next for you?
Well, I'm working on two things currently. I'm working on what will hopefully be a feature documentary around an organization I've worked with for ten years called Oscar Mike. They help rehabilitate disabled veterans through adaptive sporting events. But specifically about their veteran all-wheelchair rugby team.
And then I also just went to Texas for two weeks. I'm shooting a doc on the comedy that's kind of popping up. It's kind of related to the pandemic, in a way. Joe Rogan and a lot of his LA colleagues all moved out there and then it created a scene for comedy. I'm a huge fan of standup, and I think the world needs to laugh right now, you know? I've been working on a sizzle I'm pitching for a feature doc around the comedy scene there and we've got some pretty awesome comics in it. I think that's going to be the next thing hopefully. 
I just literally flew back from Austin this morning, but I never thought about the comedy scene there. I know Joe Rogan lives there, but I didn't realize that many comedians had moved there.
Well, what has happened is a bunch of clubs have popped up because of the pandemic. I mean, it's always been a music town, you know, it's so awesome. I think it's a natural transition for the city. Some friends of mine opened up a club called the Sunset Strip. 
Joe Rogan is opening up a club and then there's the Creek and The Cave, which was a New York club that moved there. They're doing just incredible shows with absolutely amazing lineups. It's cultivating a local scene. In the same way it's a destination town to become a musician, there are now a lot of middle acts or open mic pros that are moving there to get stage time.