GWAR will be taking the stage this weekend to spray blood down on their legion of fans at Louder than Life Festival in Louisville, Kentucky. The band has been bringing their stage productions to life for over three decades with costumes and characters who continue to bring out one of the most elaborate shows as they tour across America.
The members of GWAR are not from this Universe. They are also most definitely not known for being the most politically correct act on this planet. Legend has it that GWAR was sent to Earth to cause havoc and they feel like they have had the ultimate success the past few years.
In a more lighthearted interview, The Travel Addict caught up with Blothar, the current lead singer of the band and his human slave Mike Bishop to discuss their latest album, life on the road and out of this world travel locations.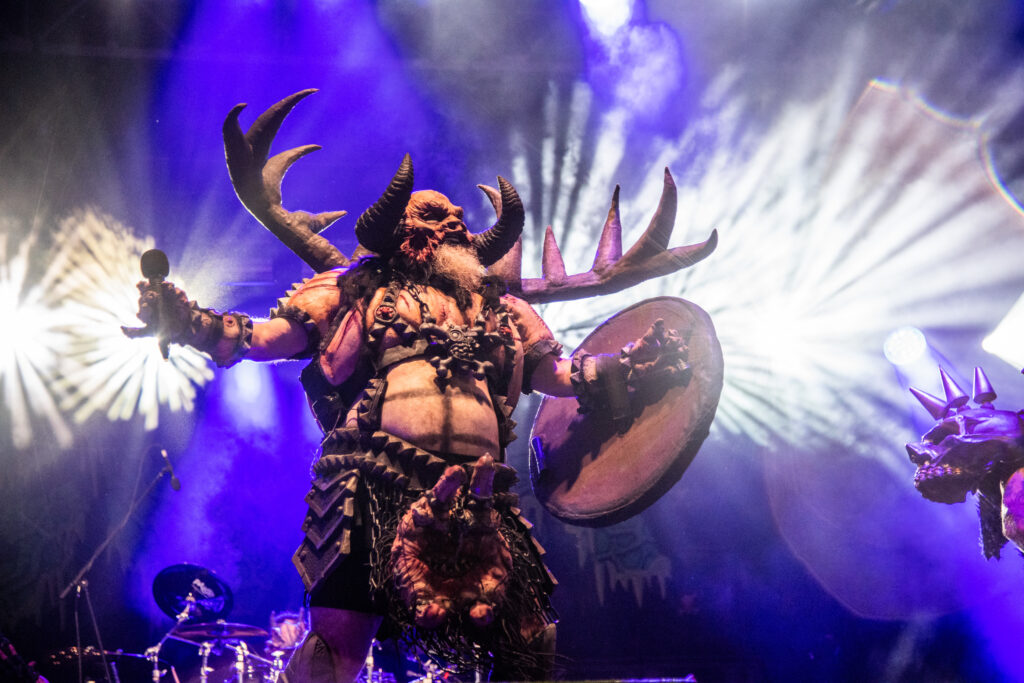 Tell me about the new album, The New Dark Ages.
Well, you know we looked around and said "Wow the world really sucks right now." It looks GWAR has done their job to well. Humans are at an all-time low. We're at least as low as say, the Dark Ages. So we figured, why not just make a record that calls attention to that. 
It's also a record that goes hand in hand with a graphic novel that we have called GWAR: In the Duoverse of Absurdity.
It's basically a world where all of the conspiracy theories and all the crap that people believe is true. That's how we settled on the Dark Ages as a theme, because all of these are things that have happened before thousands of years ago, like humans getting into this struggle between religion and science and people believing a bunch of crazy stuff.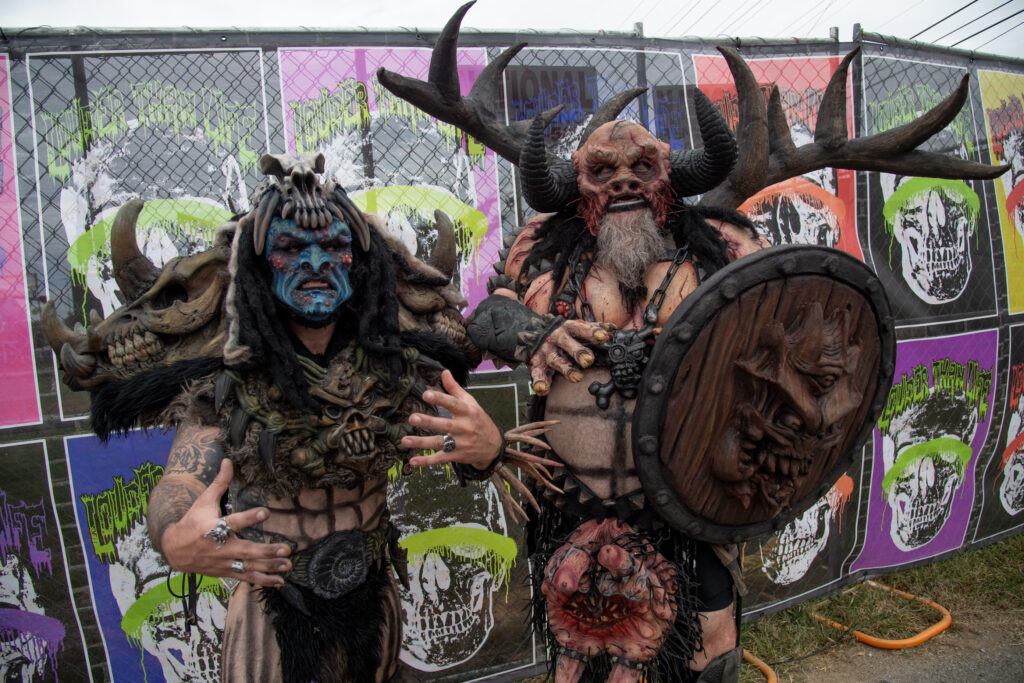 As you travel on Earth to complete your tour, do you have any favorite Earth locations that you like to visit? 
Blothar really enjoys Disneyland. Really any kind of theme park where he can walk around and take pictures with giant mice.
Tell me about the highlights from the UK and Europe tour.
England is the land of shitty food and ugly women. But we enjoy it very much because GWAR loves ugly women and shitty food. So, we just hung out over there and ate a bunch of haggis. You ever seen that stuff? Haggis, man. What a what a culinary travesty.
It's always fun to go over there and visit our old stomping grounds. GWAR in a castle is where we belong.
We played big metal festivals like Waken and Bloodstock and it was a lot of fun. People are listening to GWAR again and it's awesome.
Humans are now trying to go to outer space. Does this piss you off? 
No, it doesn't really piss us off. It's just it's kind of laughable. They're not going to get very far.
Earth is like an intergalactic nail salon. It's where you come to get a Brazilian wax so there's no chance that people from the "Earth Nail Salon" are going to make any difference in the universe. Humans are pretty inconsequential.
I think that if they realize that then they wouldn't take themselves so seriously, which would be a good thing, because everybody takes themselves way too seriously right now.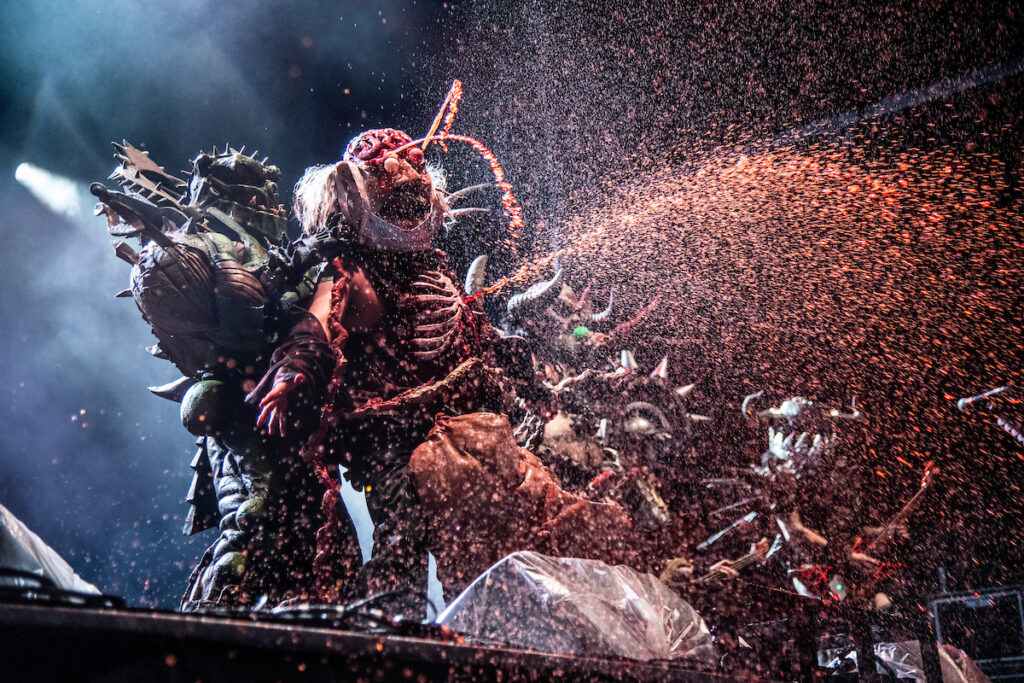 Blothar comes from the World of Mist. What is it like there?
The World of Mist is full of cookie shops. It's a place where you can go and look at the mist. It's an ancient realm between worlds, actually. It's not so much a planet as it is a spiritual realm. 
It's this kind of in-between place between the terrestrial world and the spirit world. That's where I'm from and I hang out there. My mother was a giant that licked me out of a salt lick. That's how I was born. I was just a piece of salt. And then she licked the salt. And then eventually I was born. That's the story. Yeah, I'm sticking to it. This is a story in Norse mythology.
I read that you like ice fishing. Are there any favorite spots?
I do like ice fishing. I like fishing of any kind. It's hard to catch fish with just ice, though. First of all, it's hard to put ice on a hook. And it's even harder to get a fish to bite it. 
I've only been ice fishing in the state of Minnesota, so I guess that's my favorite.
Of course, you can ice fish anywhere in the World of Mist.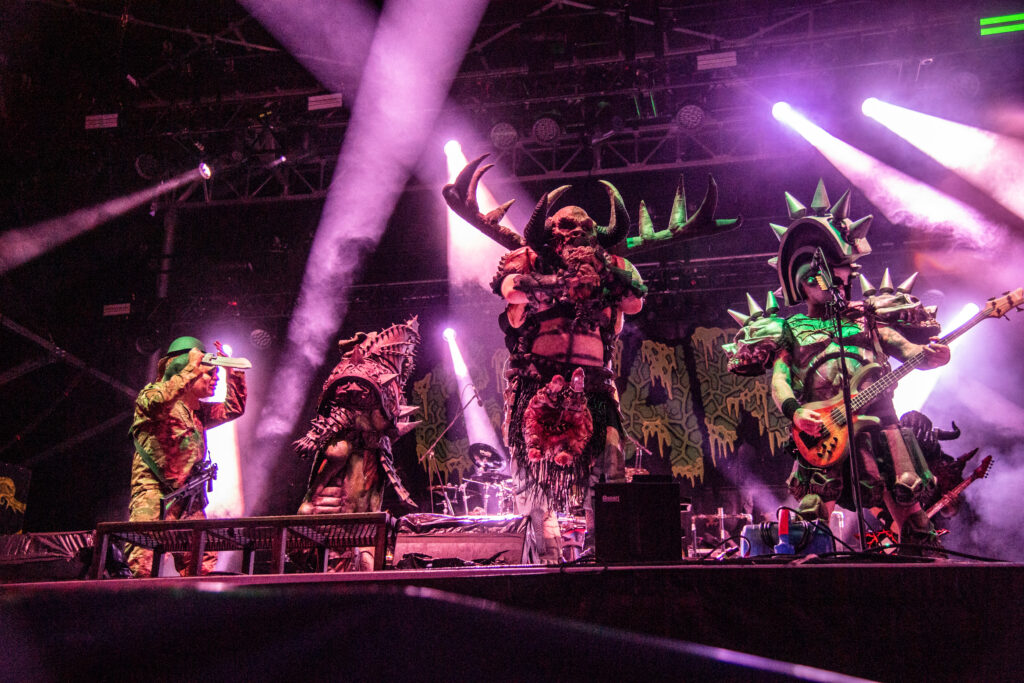 This Is GWAR is being released on Blu ray and DVD in October. What was it like filming and letting people see behind the curtain?
GWAR is a unique organization. It is a collective of artists and musicians and. This film is really about the commitment that it takes to make GWAR and the persistence we've had throughout the years to keep going. 
We were approached by a documentary filmmaker who had a good idea and a really good attitude. We liked what the kind of films that he was making and we liked him as a person. 
So, we gave him a chance to do it and we've been very, very happy. Scott Barber is his name and we've been very happy with what he did. 
He did a great job of showing GWAR in a compassionate and emotional light. It's hard because we have been a band for around 35 years and you can't show everything that you want in one film. We could make five movies and not tell the whole story.
Tell me about the GWAR bar in Richmond.
Balzac, the Jaws of Death has a human thrall whose name is Michael Dirks. Michael is he is a long-time chef and he put together a menu and opened a bar. GWAR invested in it and it became our place.
It has intergalactic junk food.
What are you looking forward to at Louder Than Life?
It's always a good time. The hardest thing about festivals is squirting people because they are so far away. We have a lot of fluid coming off the stage and the people are so far away it's difficult to reach them all like we do in smaller venues.
The other fun thing about festivals is that you get the whole show packed into a shorter timeframe.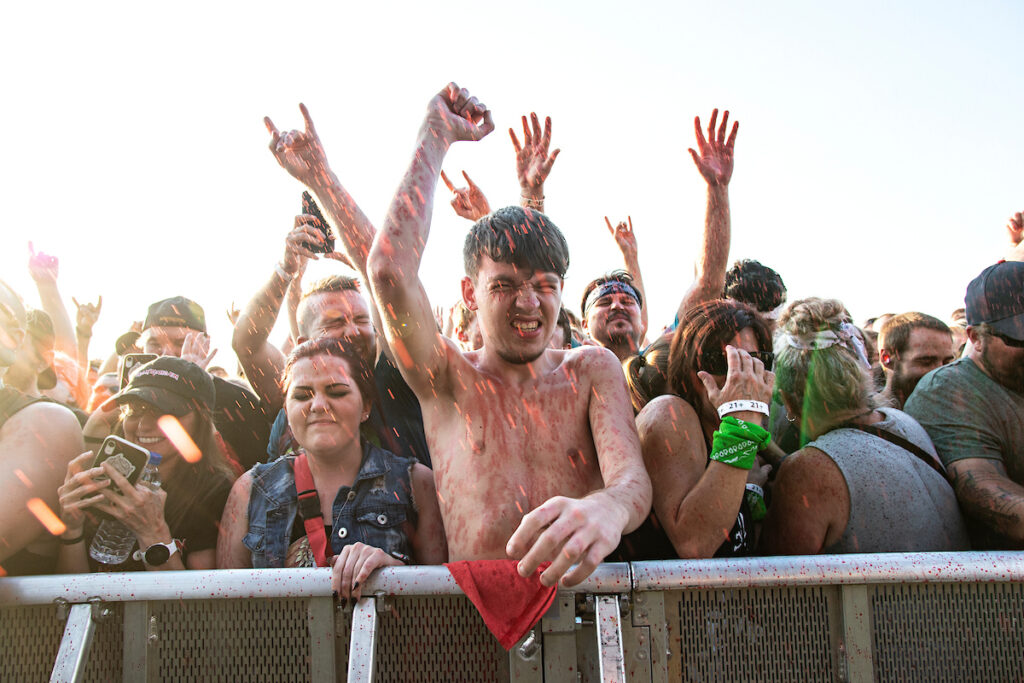 I am always amazed at how the band pulls together the elaborate production.
We've been doing it a long time. And part of the charm of GWAR is that we would do the show anywhere. We don't let the environment dictate what we can do.
We go out there and we're going to stuff every bit of this show into every tiny stage or giant stage that we get to play.
There were 14 active members of the band. That's a lot of a lot of people that are taking part in this thing. Everyone is putting things together, building props and performing on stage.
Over the years we've gotten it down to a science.