Grandson's music is an amalgamation of catchy hooks and insightful lyricism that discusses mental health, activism and social justice. The artist even has his own movement, XX Resistance, which "serves to empower youth and connect passionate people with ways to get involved in the progressive causes they care about."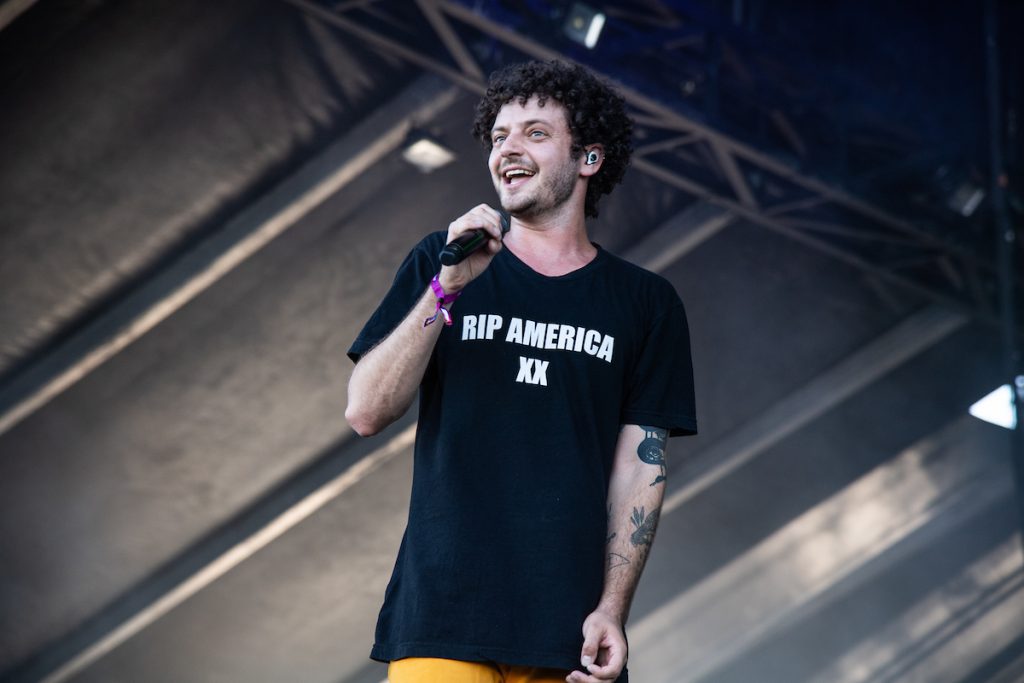 The Travel Addict recently attended grandson's high energy festival set at Welcome to Rockville last weekend in Daytona where fans were treated to his performance just as the rain cleared on Sunday. He will be taking the stage at Sonic Temple this Sunday as well for fans in attendance.
We caught up with Jordan Benjamin, aka grandson, on ShipRocked to talk about where he thinks you should visit in Canada, the impact of social media on artists and what fans can expect in 2023.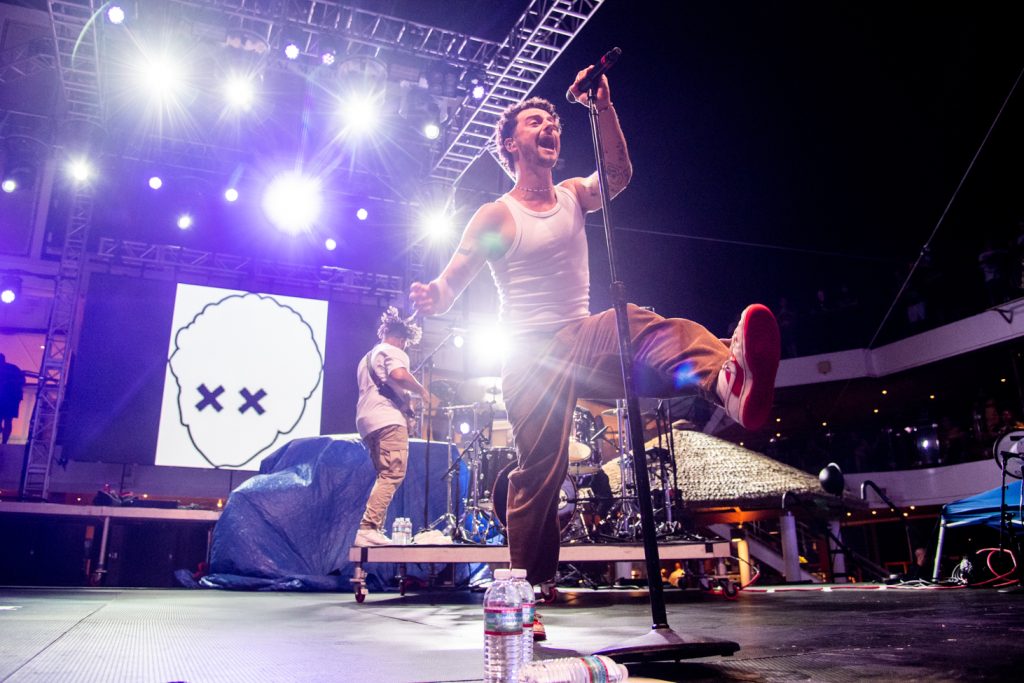 I've been photographing you since 2018. How have things changed since then?
Wow! Well, thanks for sticking around all this time. Things have changed in a lot of ways. I was a young man at that time and I'm an older young man now. I spent a lot of time questioning my sense of direction and purpose with my art and my work. As I've begun to know myself a bit better, I've surrounded myself with creative people that reinforce the vision that I have for my work and I feel a bit better about that.
You spent time growing up in Canada. Any off the beaten path places people should visit?
Yes, absolutely. I think that there is some beautiful stuff in the prairies and the west coast of Canada above all else. If there was a place that might not be on your bucket list already, I would tell you to go to Banff, baby! Some beautiful mountains, good sports, good people, really beautiful stuff.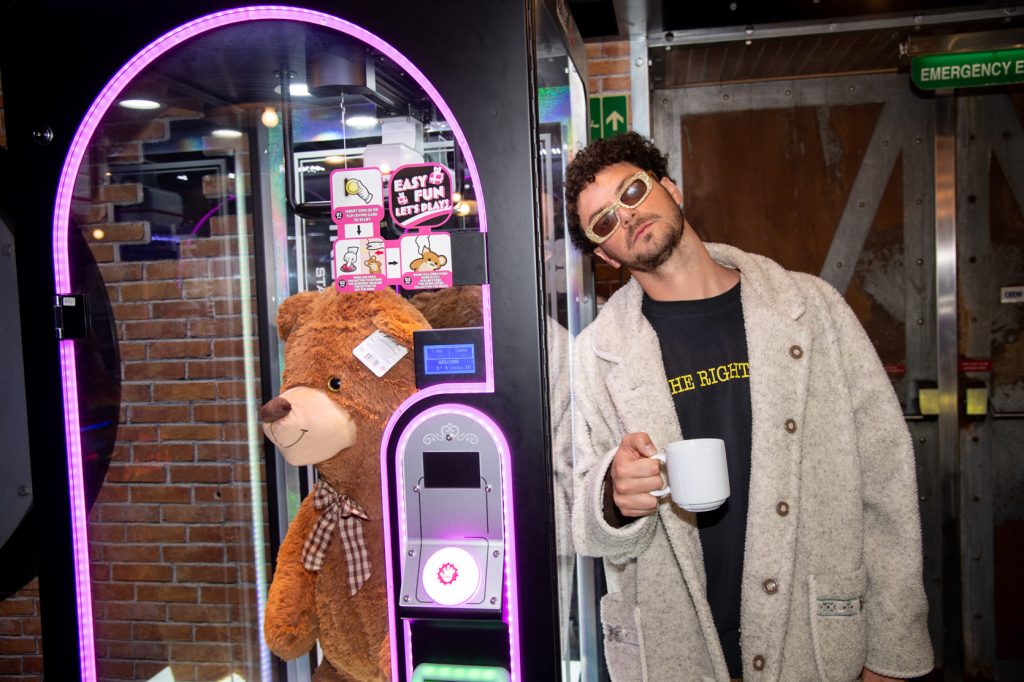 You've been described as an activist artist and you're not afraid to speak out about what you feel like is injustice. Why is this important to you?
It gives me a sense of purpose to have the opportunity to voice the feelings that some people might not otherwise give themselves permission to voice. In being able to let somebody know that they belong, if nowhere else, at the grandson show, I can do an incalculable amount of good. That kind of impact gives me a reason to wake up in the morning.
What was your favorite ShipRocked moment?
The belly flop contest was really something special. I'll definitely be telling my grandkids about that one.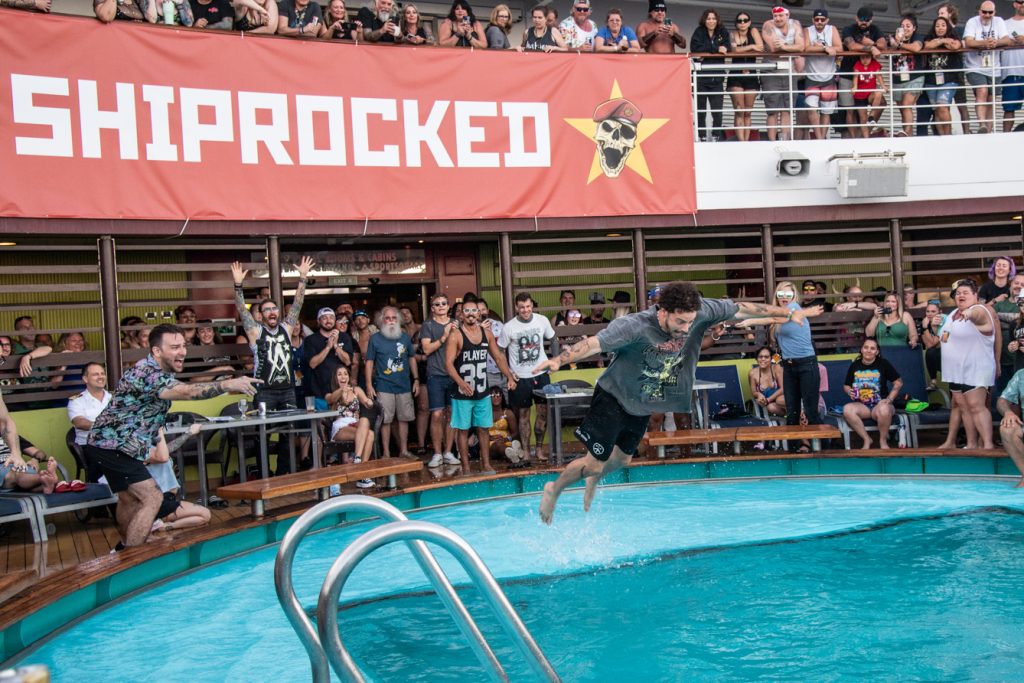 Perfect vacation day?
Perfect vacation day is a day off from touring, doing absolutely nothing with my favorite people. 
Where?
I've loved spending time in Australia. I like going to some kind of off the beaten path resorts around California. Can't spoil the names, but a couple of spots in Big Sur, Palm Springs, stuff like that.
You call your fans "grandkids." How do you stay connected and do you worry that you can overshare or that social media can be too invasive?
Yeah, that's a very, very interesting dilemma that I feel is a new phenomenon for artists. Now that we have these platforms at our fingertips constantly, there is a temptation in trying to keep it real to overstep those boundaries or to somehow puncture the illusion. 
I think when I talk to fans of artists from the nineties, people from a different generation, there was a certain mystique to the Kurt Cobains of the world. There was something inaccessible that was kind of exciting and I feel like an element of that is gone or there's a temptation to make it go away.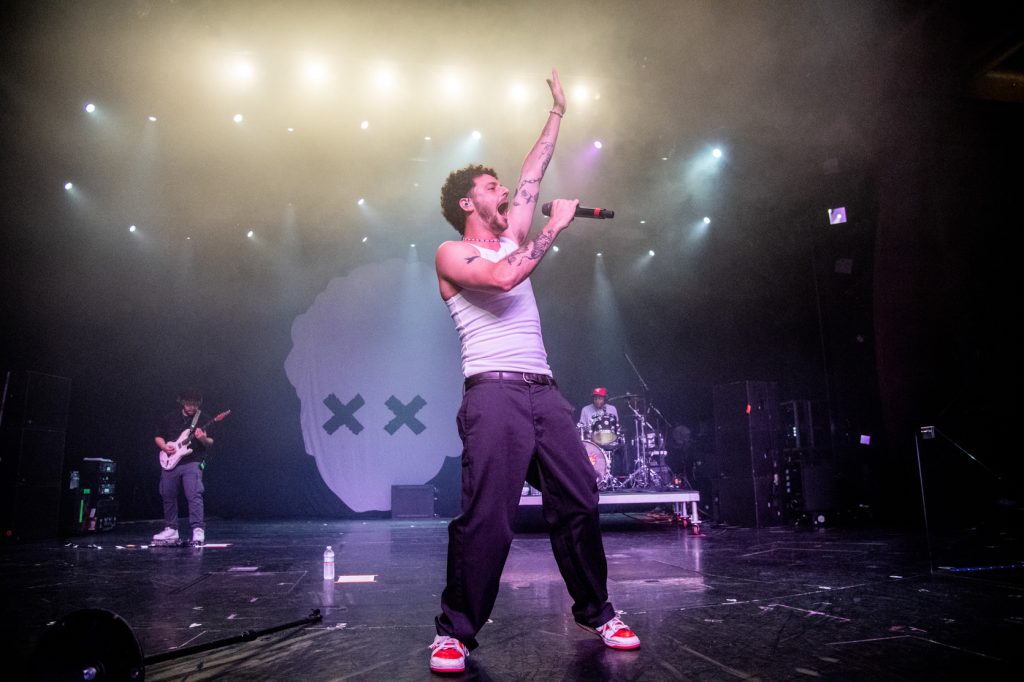 I think for artists like Frank Ocean, SZA, some of the biggest artists in the world now, they maintain a certain distance from their fans. But for artists like us that are somewhere in the middle, we do feel a lot of pressure from labels and management to be everywhere all the time. And I do think lost in that is, if you leave space, people can fill that blank with anything. 
It reminds me of when I was on tour with Bring Me the Horizon and ended up going out for drinks with fans. We had a wonderful night. It was really fun, but it was a very human moment and I'm not so sure that everyone wants that from me. I don't think everyone is necessarily here for Jordan the human being. I think they want grandson. They want to see a badass rock and roll superhero that I'm just not going to be all the time. 
When I deal with my mental health stuff or I deal with my issues of substance abuse, it's often a lot better for me to do so out of the public eye where I don't have to deal with the consequences of alienating fans.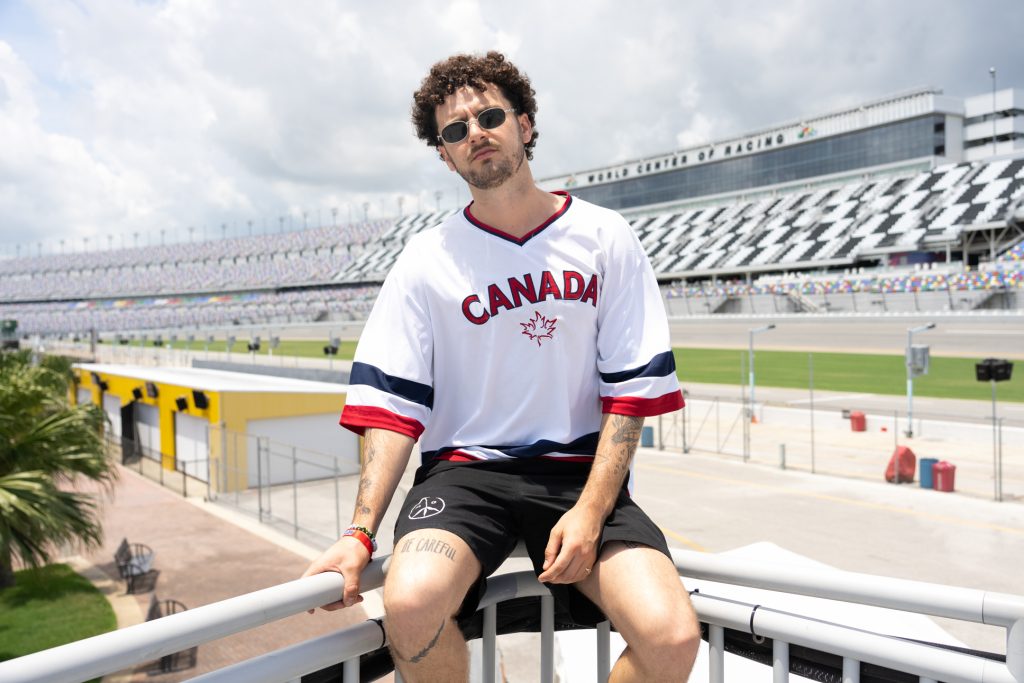 What was your favorite Festival Moment of 2022? 
I had a lot of incredible festival moments in 2022. I did an incredible run in Europe that took me through Germany, Czech Republic, Netherlands. That European festival run was really, really special to me and stuck out to me as something that I would love to do again someday.
The craziest picture I saw of you, was at Coachella 2019. You played with Kayzo. I have this picture of you with Tommy Lee, Yungblud, this really eclectic mix of people. That was my one of my favorite sets at Coachella that year. Was that a highlight for you? 
Yeah, it was very cool. I mean, I was around rock and roll royalty. You can be so lucky to get those moments a handful of times in your life, and you hope to do what you can with them and not lose yourself in it. Try and be yourself and see where it takes you. And it took me to some pretty cool spots. And that's one of them, for sure.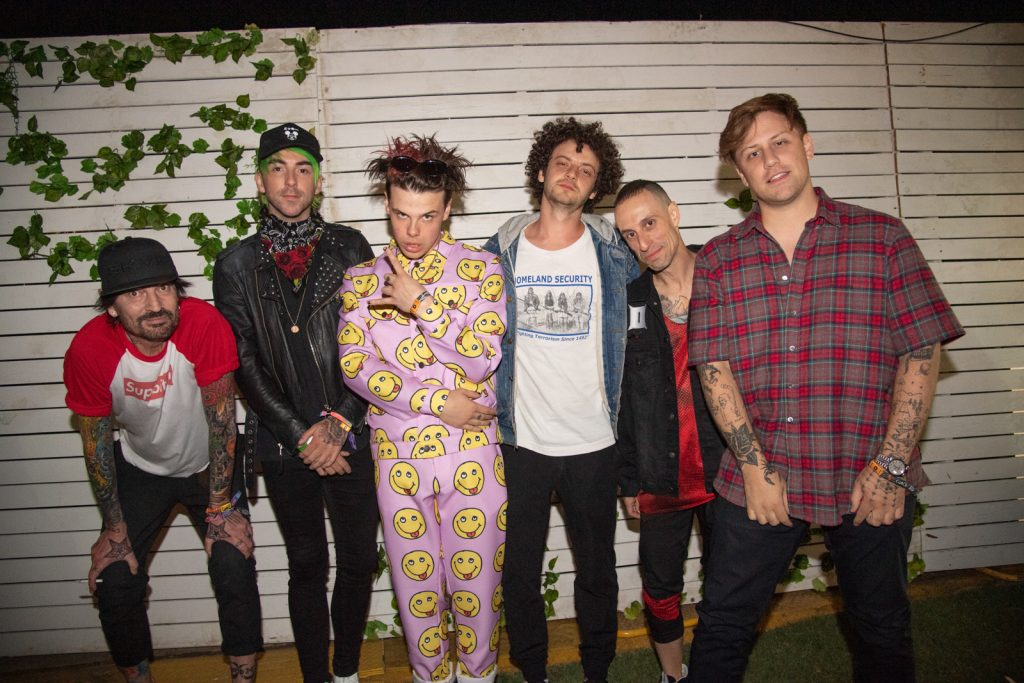 Any new music coming in 2023?
Yeah, I got a big, fat, awesome, shiny new album on the way.
Editor's Note: His latest album I Love You, I'm Trying is out now!
Are you going to be touring?
I sure am.