For Boris Brejcha, music has been a constant love since childhood. The German producer and DJ began producing music at twelve as a way to escape bullying from his peers. His first professional gig was in 2006 and he's been throwing parties all over the world since then. Brejcha has even created his own music label, Fckng Serious. 
We caught up with Brejcha to talk about his signature Joker mask, the experience of playing Coachella and where he thinks you need to visit when you go to his hometown of Frankfurt.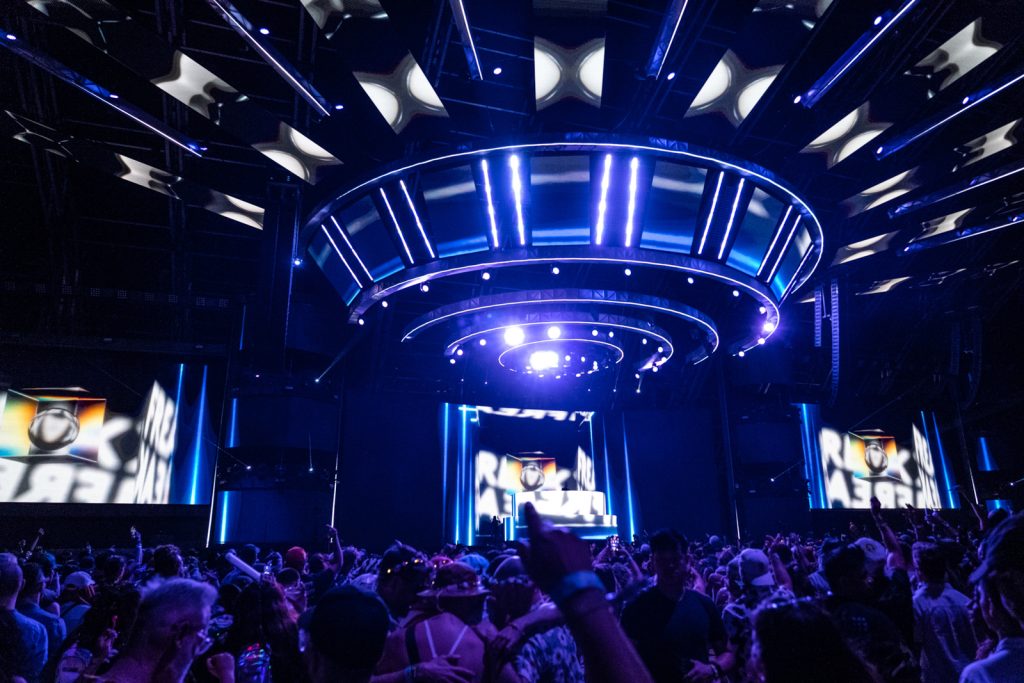 What was your favorite Coachella moment from weekend one?
The favorite for me personally was to be playing on the festival. It was my first time and it's so huge and looks so lovely. And just to hang out with all my buddies backstage and have a good time, that was like for us and for me, like the best moment.
Did you catch any of the other sets?
Um, not really, because there was no time, because everybody was with us and we had so much to do, some interviews and all this press stuff, so there was no time at all. A little bit sad, but maybe the second weekend we'll have more time.
If people were visiting Frankfurt, what would you tell them they needed to see or do? 
A perfect day for Frankfurt would be at this super nice location based on the waterfront. It's a ship, but the ship is not moving. It's kind of a bar and in the night time it's kind of a discotheque with some really cool house music and stuff like that. This might be the best spot for Frankfurt because it's directly in the city center and you can see all the skyscrapers. That's really cool.
That's awesome. What's been your favorite festival stage to play the past year?
I mean, like Coachella was really nice. We had Awakenings, which is really nice. We had Tomorrowland, which was really nice. So I mean every festival is a little bit different, but any of them are super, super cool to play.
What's your inspiration for creating new music right now?
I would say mostly the inspirations are coming from traveling because you see like so many different countries, cultures and different food and all this stuff. And this keeps sticking in my mind when I go back to the studio and I would say like, this is like the biggest influence you can get, for creating new music.
Any places stand out that you've traveled?
I really like to be in Argentina and South America in general because the people are super, super friendly and crazy. But I also like Tel Aviv, because I like Israel, because I love the food, like hummus and all this stuff. So this would be like the only country I think I could be a vegan eater. 
You post a lot with your girlfriend on Instagram. What's the perfect couples vacation for you guys?
For us, the perfect vacation is just like chilling on the beach. To feel the sun and the warm weather. And then afterwards, like having a nice dinner and maybe in the morning some massages. That's the perfect holiday.
You've got a show coming up in a few weeks in India. I just got back from Holi. Have you traveled to India before or played there? Any highlights?
Yes, but a couple years ago. Like five, six years, was the last time I was in India. So I'm super nervous and curious how it will be, but I'm sure it will be nice. I'm just a bit afraid of the food because it's super spicy.
It is one of the craziest places in the world. What's your secret to keeping the crowd engaged and entertained throughout your whole set? 
I have the point that I have my mask, which is, like, really cool to go with the music. Nowadays you're not like a DJ who's just playing, you're just like really a performer.
So I always like doing some, I don't know, hands up moments or giving them the duck or something else, going down to them and shaking their hands. You have to do a lot of things, but I love it and I think this makes the connection with the crowd even better.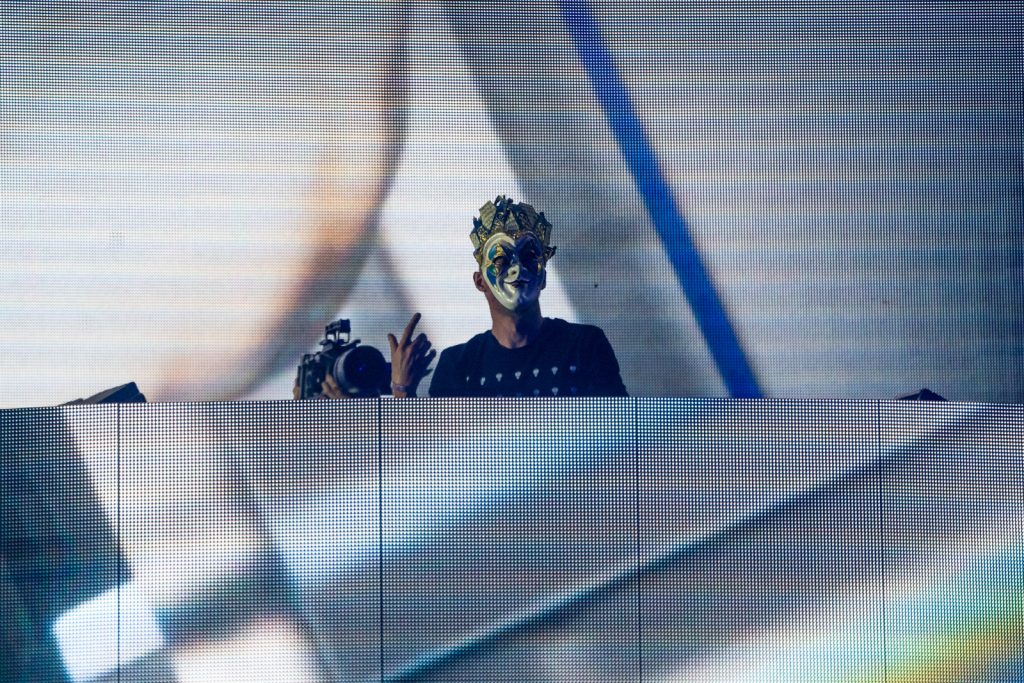 What's the inspiration behind the Carnival Mask?
Actually, the inspiration came randomly. When I started, I was producing music and I didn't know that you can be a DJ as well. When I had my first gig and I was living in Germany, but the first gig was in South America, in Brazil.
I was thinking, okay, there are so many DJs, I need to do something so that the people can remember me. And then I was thinking about the carnival in Rio, that everybody is dressing up and stuff like this. And then I was wearing this mask, and since then it's like a part of me. So it was just randomly, but it's really cool.
Yeah, it definitely stands out in the crowd, right? 
Yeah.
What do you have in store for 2023?
For this year, a lot. I had holidays like the first three months, but now we are doing the bus tour in America. That's really cool because it's the first time we've done this and the distances are super, super long, like we are driving like 29 hours from one spot to another.
But it's really fun. Everybody is on the bus and everybody's having fun. I mean the whole year is full again and we have a lot of concerts we're doing, like Tomorrowland, Istanbul, and even Australia.
What do you do on the bus to kill time for the long drives?
Actually, we're going to play FIFA all the time.
What are your must have items that you have to travel with?
The most important thing is your mobile phone. I mean, you can do everything with the mobile phone. And the second one is coffee because I'm fucking coffee addicted. That's the most important thing.