Indie rockers Colony House – brothers Will and Caleb Chapman, Scott Mills and Parke Cottrell – released their fourth full length record, The Cannonballers, on February 3rd. The album is a love letter to their home state of Tennessee that found the boys reminiscing about their formative years as they wrote it. 
We caught up with Caleb to talk about what inspired the album, his favorite things to do around his hometown of Franklin, TN and what absolutely has to come with him on tour. 
Growing up in Tennessee as well, it was fun to catch up and reminisce about some of the most nostalgic Nashville locations as well as some new hot spots.
What can fans expect from The Cannonballers?
Eleven brand new Colony House songs. That's just the basics right there. I probably say this about every new album, but I'd say this is our best one yet! I gotta say that because I believe it. They can expect things that they're familiar with from the band, things that they've grown to love as far as sounds, melodies and themes. But we also pushed it quite a bit as well. There's some new territory that we've never really fully dove into. It's just a healthy mix of everything that's made Colony House to this point and hopefully what pushes us to the next level of Colony House.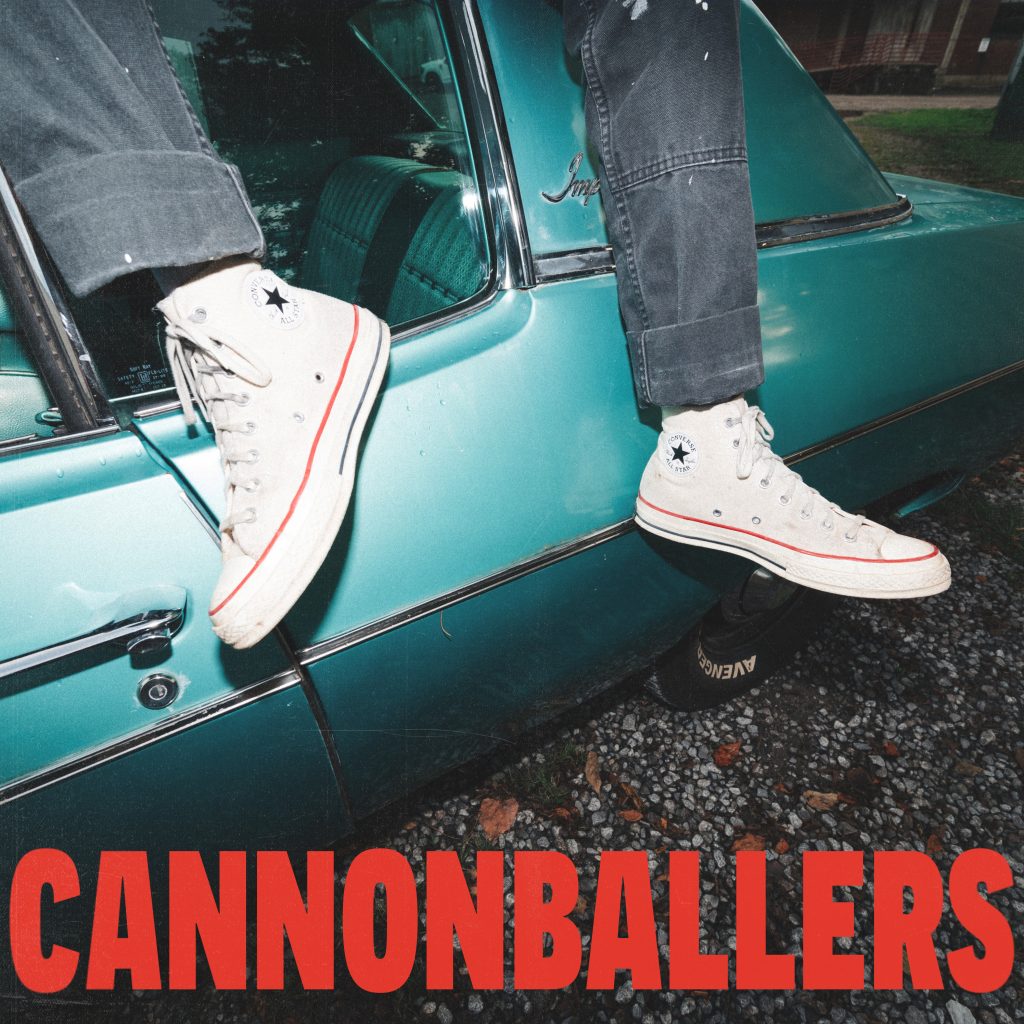 What's the story behind the title, The Cannonballers?
So first off, all of our albums are five syllables long. It's something we started on When I Was Younger. We had heard that Kings of Leon did that and we were massive Kings of Leon fans when we were just wee lads and we thought, well, it worked for them, so let's try it. 
It hasn't panned out the same way for us, but we still believe that it could. When The Cannonballers hit the floor as an option, we were like, well, it does meet the requirements of a Colony House album title. Beyond that, we have a song on the album called "Cannonballers" and when me and my brother were kids, there was a theme park in Nashville called Opryland and our favorite roller coaster was the Wabash Cannonball. 
This whole album kind of centers around our love of Nashville and Tennessee because we're all born and raised Tennessee boys. The Cannonballers pays homage to the old Nashville that we grew up in that is really nostalgic for us. 
There's also this Jekyll and Hyde thing that comes in with The Cannonballers that we like. There's this dark side that's more rowdy, rough and tumble, that kind of beckons this road rally, no regard for law kind of rascal, that is a cannonballer. Then on the other hand, there's this youthful energy to it, just a kid cannonballing into the pool without a care in the world. I think this album kind of dives into both of those. It has elements of this darker side and a lighter side.
Sticking to Tennessee for a little bit, the band has been announced to play Bonnaroo, which is one of my favorite festivals. Have you played it before? What are you looking forward to at the festival?
We have not played it. We have been booked on it twice and it was the two years it's been canceled and so hopefully third time's a charm. It's kind of the hometown festival for us and I've been there as a spectator. I love it. 
We've played a lot of festivals, but there's definitely something unique to Bonnaroo that I think all festival goers can agree on; there's just a really cool, communal vibe. Everyone's just happy to be there. I think for us, it's a long time coming and it feels like an arrival in some way.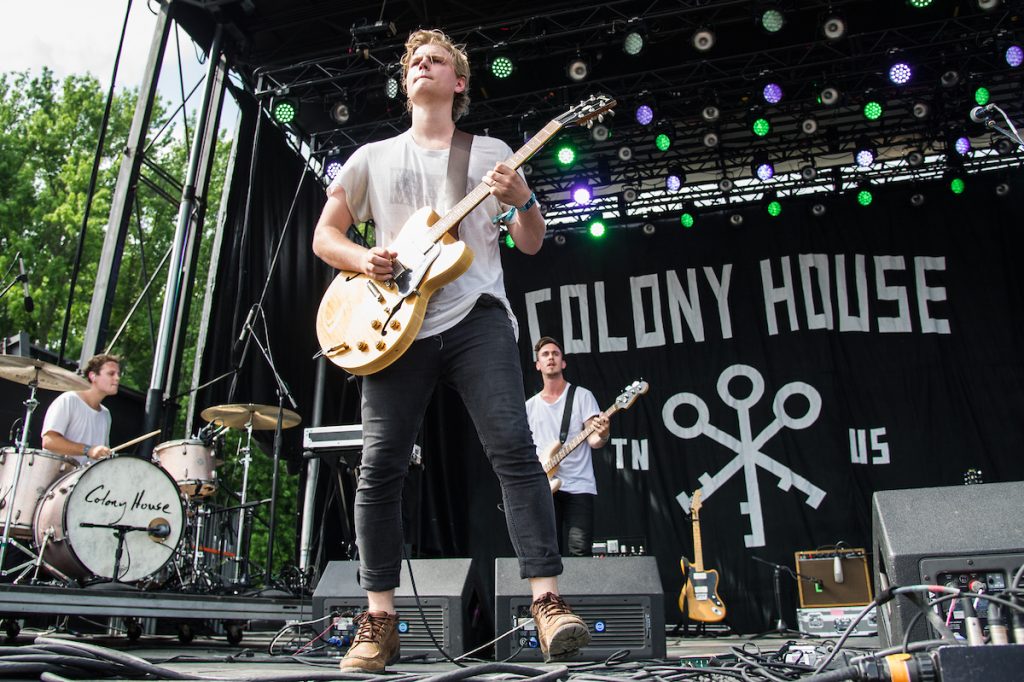 We still feel like kids that are lucky to be there because we get to see our favorite bands. Kendrick Lamar, Foo Fighters, Odesza. And even further down on the bill, are both friends and other bands we love to see. Festivals are an excuse for us to get to see our favorite bands and get paid to do it. 
Tell me about "Everybody's Looking for Some Light". It is my favorite Colony House song. What's the story behind it?
Well, that song was on our last album, and that was kind of like the foundation of that album. I feel like there's always one or two songs that kind of point you in a direction on an album. For Leave What's Lost Behind, that song was like, hey, this is where we're going. 
We spent a lot of time singing songs to people in rooms with a lot of faces, some of them familiar, most of them strangers. When you look out, for me at least, it's just like one of the greatest mysteries is seeing all these faces and just wondering why they're there, how they got there and what's going on in their life because it's probably amazing, something spectacular, or even something terrible. It's something. 
I just think it's really interesting that I'll just never know most of the stories in the room at the shows we're playing. There's something really powerful in acknowledging that and realizing that there is a common thread. No matter what side of the equation we're on, whether it's a terrible time in our life or an amazing time in our life, I think we all are looking for, in the words of the song, some light, some hope, joy or fulfillment or purpose. It's a gift of a song to get to play just because I think it's acknowledging how special the people are out in the audience, not how special the people on the stage are, even though I think they're special, too.
What's your perfect day in Franklin or Nashville look like?
Perfect day in Franklin or Nashville? I'll start in Franklin and then I'll merge the two. Franklin's more of a morning town, morning/afternoon. It doesn't typically carry on into the evening in Franklin. But I'd say, wake up early. I live out a little bit in the country, so wake up and go for a run on some gravel roads. 
Get in the car to go to a coffee shop. I'll go with Onyx & Alabaster, which is right in Franklin Square. On the way back home, I'll stop at another coffee shop, High Brow, get myself my favorite avocado toast & go back home to hang with the fam. If it's summertime, mow the lawn, which is the best because I have a riding lawn mower now. I've truly arrived in full-on Dad mode because I have a riding, zero turn lawn mower. I'm living my best life once or twice a week.
And then, I'll get cleaned up and I'll travel down to Nashville. On the way to Nashville I may make another stop in Franklin, maybe you go to Barbara's because that's five minutes away. It's where I grew up eating pretty much every day after school and it's probably where me and my wife fell in love back in high school over Barbara's rolls and the poppy seed chicken. 
Barbara's is literally in the late, great Barbara's house. It's a restaurant she started in her home and it's amazing. So, on the way up to Nashville, stop by Barbara's for lunch, then we'll go to Nashville and have another cup of coffee at Crema, the greatest coffee in Nashville. Hang with some friends there. Catch up on what new building is being built in Nashville because there are a million of them. Then after we complain about that, we'll go grab a drink at Urban Cowboy.
Urban Cowboy is quite the vibe. Also, some other spots would be like Bastion or Attaboy. Just a little afternoon drink and then grab some dinner at one of our favorite spots in Nashville, City House. Get just a margarita pizza and ask them to throw an egg on there, then go see one of our friends play a show at Basement East. Spend a little time while we're over there at Grimey's, the new Grimey's record store. 
And then to cap it off, maybe you end it, you know I'm not a big Broadway person, but if I'm going to go to Broadway, I'm going to Robert's Western World. And that's where we'll end it, listening to some of the greatest musicians in Nashville on that tiny stage.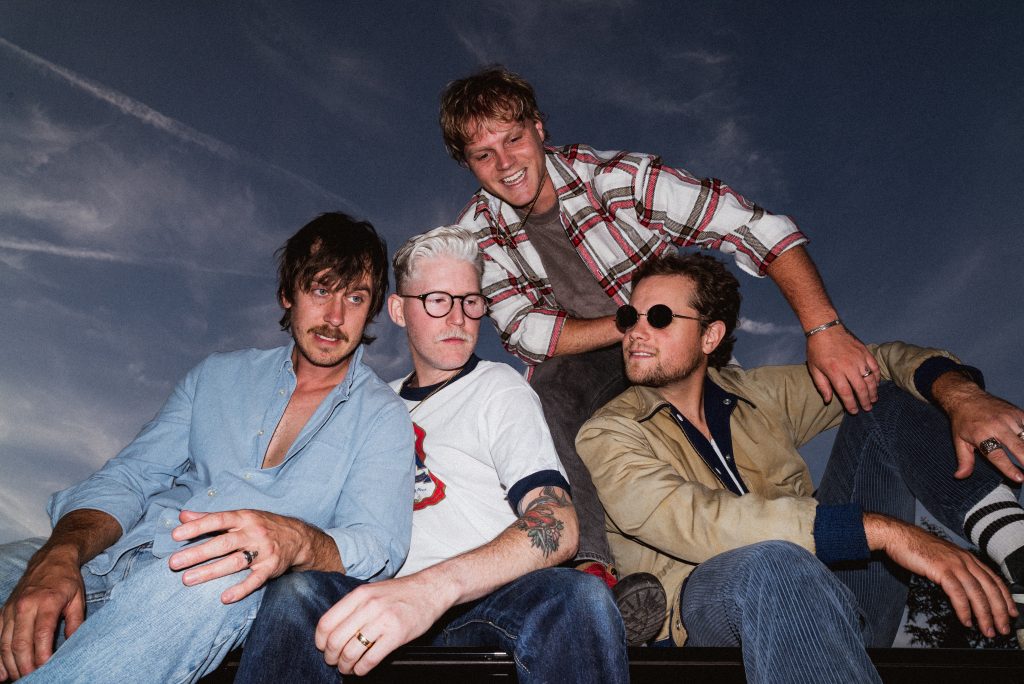 Your nationwide tour begins on February 11th. Any cities you're looking forward to visiting?
It's been a while since we've been on the road, so it's always fun to get back out there. We're definitely looking forward to the first show, which is our hometown show at the Ryman. That's a big one for the boys. We've played there, but we've never headlined. So, we're terrified, but we're really excited. Looking forward to that.
Other cities, I mean, we're always looking forward to San Diego because we've got a lot of friends out there and it always feels like a home away from home. Of course, New York is always fun. Let's see, I'm going to throw at least one wild card in there. I'm going through in my brain what cities were hitting. And I'm going to go with Phoenix. I always love Phoenix. There's something special about Phoenix and I don't know why, but it's special. 
What are your must have travel items on the road?
Shower shoes. You're never sure the last time that show may have been maintained at some of the venues we play. So, shower shoes. I'm trying to get on the immunity shots, like those tiny Suja immunity shots. Those are big-time. Especially when you're sharing air with about eleven other dudes on a bus. So some immunity shots. 
This might be TMI, but Dude Wipes. Because again, you don't know if the venue is going to even have a shower, so you have to have a glorified wet wipe to be able to do a little shower, post-bus wipe down. And then, at least one good book, depending on how fast or avid reader you are. I'm not a super-fast reader, so one or two books will last me a whole tour.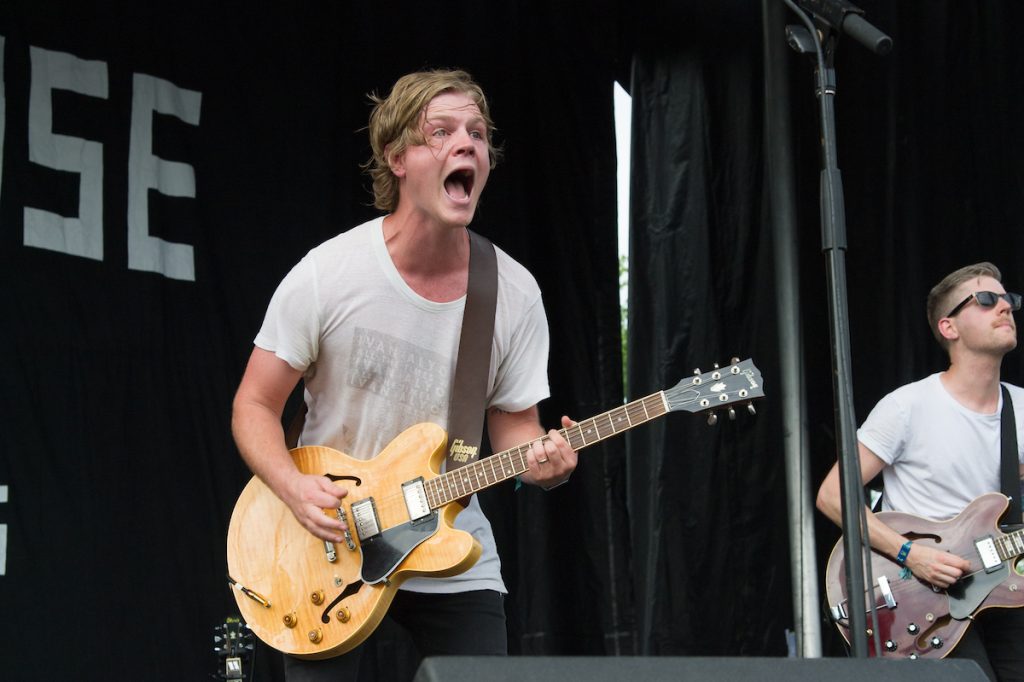 Have you read anything good recently? 
Oh, well, I've got one on hold. I'm in the middle of the Nick Cave book where he's having a conversation with Sean O'Hagan. It's called Faith, Hope and Carnage. It's really interesting, but what I'm really excited about is Surrender, the Bono book. I saw that show and I haven't dove into the book yet, but the other dudes in my band have and they talk about it at least once a day. 
Last question. Any hidden gems to visit in Tennessee?
Let me think. Hm, I'm sure there are. Half of our band's from East Tennessee, and they're right outside of this door, so I'm going to call to them and see if there's anything. They say Cummins Falls. I think that's an obvious one.
Yeah, it's pretty cool. Rock City. I'd say kind of closer to home, Robert's Western World. I already mentioned it. That to me is amazing.
I'm a fan of just driving, like the Natchez Trace, if you want just a beautiful drive.
I think Harrington Vineyards is awesome. It's gotten a little crowded over the last few years, but it's a beautiful day trip out down south. I've done a few distillery visits and I think that the Jack Daniels, like if you're going to do something touristy, it's pretty dang fun.
We just did a tour of the Nashville Soccer Club and it's incredible. I would highly recommend it if you can get into one of those games at Nashville Soccer Club; there's just such a cool culture there. Same with The Nashville Sounds. I'm a big Sounds fan, bringing the boys and my kids. The newer stadium is so cool. It's really well-thought out. If you aren't interested in baseball, it's still a really good hang. It's just a fun little thing to do if you're not sure what to do with your time in Nashville.
Colony House starts their nationwide tour on February 11 so check them out when they come to a city near you!