BONES UK hit the scene hard with their 2019 self-titled debut, shaking up the rock and roll world with music that is an industrial-edged, explosive feminist cry. They have toured with many industry greats, like Smashing Pumpkins, The Cult, Stone Temple Pilots, Bush and Jeff Beck. 
After rocking the stages on ShipRocked earlier this year, the ladies lit up the festival circuit with performances at Welcome to Rockville and Sonic Temple, two of the largest rock festivals in the country. Next up, the band will be playing SEMA FEST in Vegas in November.
This summer the band released a catchy dance track in collaboration with OmenXIII called "Gone Forever" that we love!
We caught up with singer Rosie Bones and guitarist Carmen Vandenberg on ShipRocked to talk about their experience on board, some of their favorite places in the world to travel and what it was like to work with the late Jeff Beck.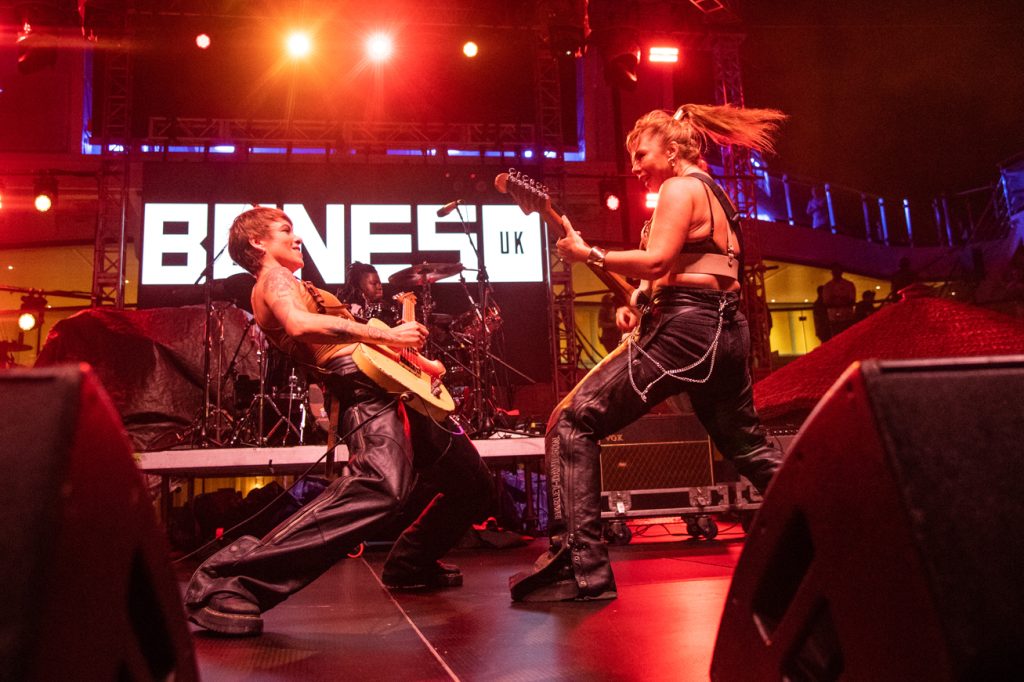 What was your favorite ShipRocked moment?
Oh, playing our own show, obviously!
Any tips for seasickness?
The harder that you rock, the more you can avoid sea sickness. So we just need to rock harder and then we won't get sea sick.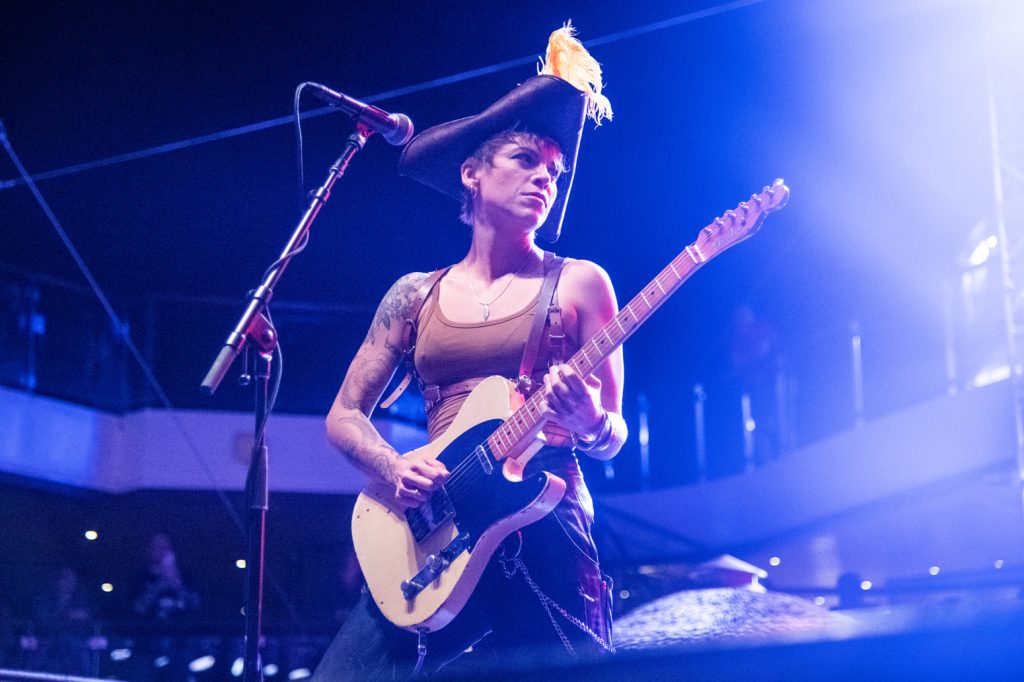 What does a perfect day in London look like?
Going to Camden Market and getting a fry up. All the museums, art museums. 
You guys worked with Jeff Beck. Any fond memories of that experience?
Too many to even begin to talk about. We were on tour with Jeff for about a year and a half. He was one of the best people in the entire universe and we are unspeakably honored to have worked with him and to have shared his friend and his inspiration. We will miss him very much. It's all very new. So we're a bit jangled. 
I consider you both to be strong, activist women. Why is it important to have activism in your music? Some people may shy away from it because they don't want to alienate fans, but why do you not care? 
It wasn't a decision to be an activist. It was more like those were the messages that we wanted to put out because of the things that resonate with us as female musicians. So a lot of the time, it's just about stories that we've been through, experiences or feelings that we feel,  insecurities that we have or things that have come through. The activism just sort of came naturally from our own existence and our truth. So that's it. 
Music is a platform where we showcase what we feel.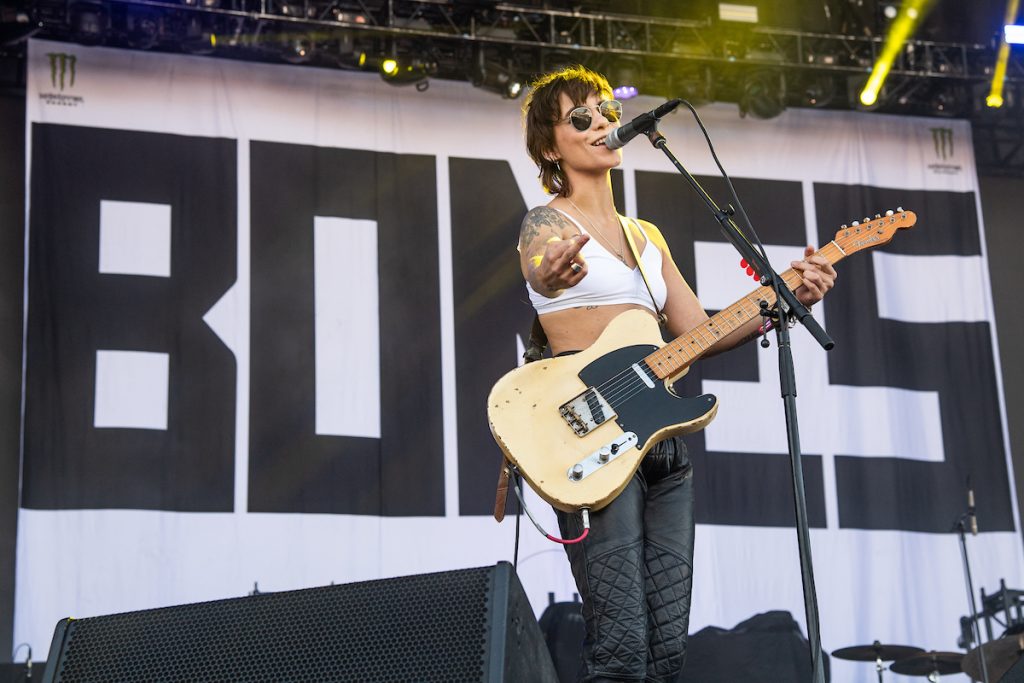 What are your favorite places to tour?
Oh, Japan! It's like a different world, you know? The culture there is amazing. The people are fantastic, the food is amazing. It's like stepping into a whole different universe.
Any favorite cities?
Fukuoka! We want to buy a house in Fukuoka. 
Do you have any must-have items to pack for on the road?
Oh, deodorant. We always forget it. It's always the first thing, you're always on these long journeys and then you're like, oh god, I'm going to end up stinking. What else? 
Belts. Belts are a big one. 
She forgot her belt this time. 
Well, that's it – deodorant, belts and headache pills!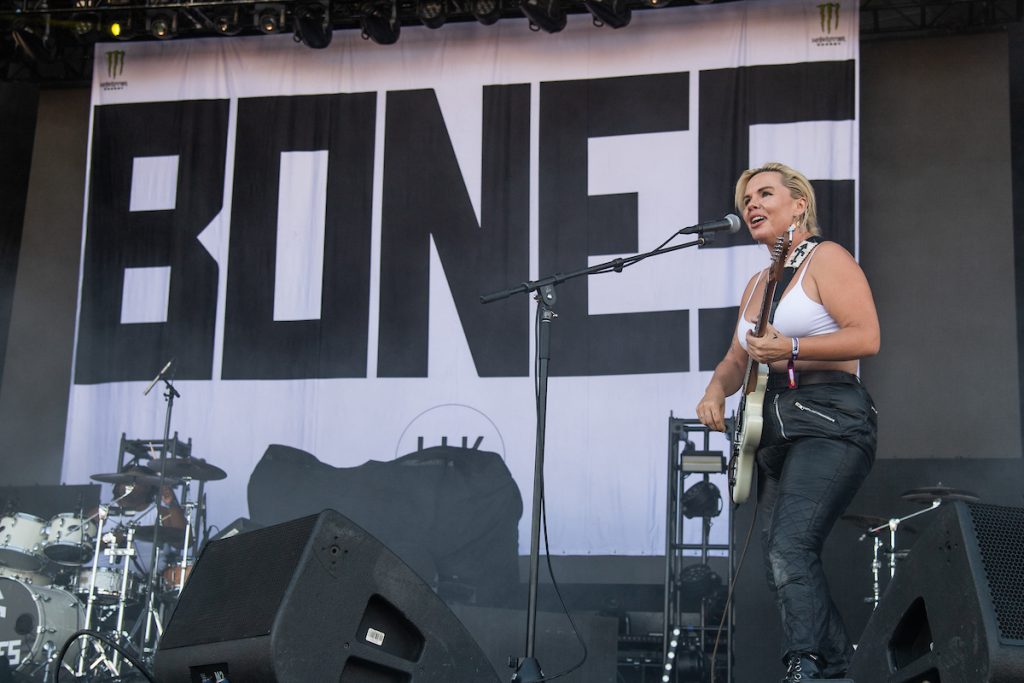 Perfect. What's your craziest travel story?
Well, I just came back from doing a motorbike trip across Vietnam, which was honestly one of the most intense experiences of my entire life. We had these romantic views of doing the sexy little motorbike trip from North Vietnam to the South and it was just like the most intense experience ever because the roads are so crazy. So that's fresh in my mind. Other than that, Vietnam is so freaking beautiful. But, if you're doing the motorbike trip, be warned. It's very intense! 
I don't even know what you would pack for that.
Not much. We didn't have a lot. We had a little backpack and a guitar. 
Were you performing?
Me and my friend were just going on a vacation, but it was along for the ride.
Any amazing food? 
The food is amazing, the people are amazing, but the roads and driving a motorbike on those roads is very intense.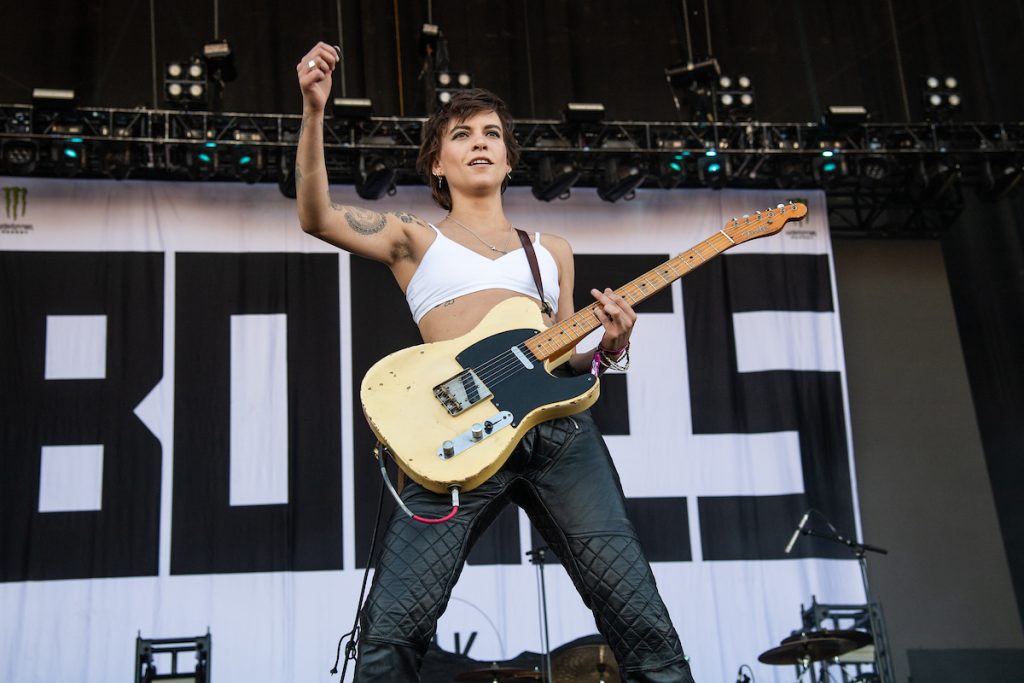 What's in store for 2023? 
The new record is going to come out and we will be touring.
What can fans expect on the new music?
It's like the old record, but better? 
It's different and it's just who we are now.