Bloodywood may have gone viral over their heavy covers of popular songs, but the Indian metal band has forged a path for themselves with their original music and unparalleled live performances. The first time we saw them, we had chills at Louder than Life in Louisville last year. 
The band just finished two electric festival performances at Welcome to Rockville in Daytona Beach, Florida and Sonic Temple in Columbus, Ohio. This band is on The Travel Addict must see list when they visit your town bringing a refreshing new global perspective to rock music.
We caught up with vocalist Raoul Kerr to talk about the impact the crowds have on their stage energy, his favorite Indian festivals and how the band narrowly escaped a hurricane…in Russia.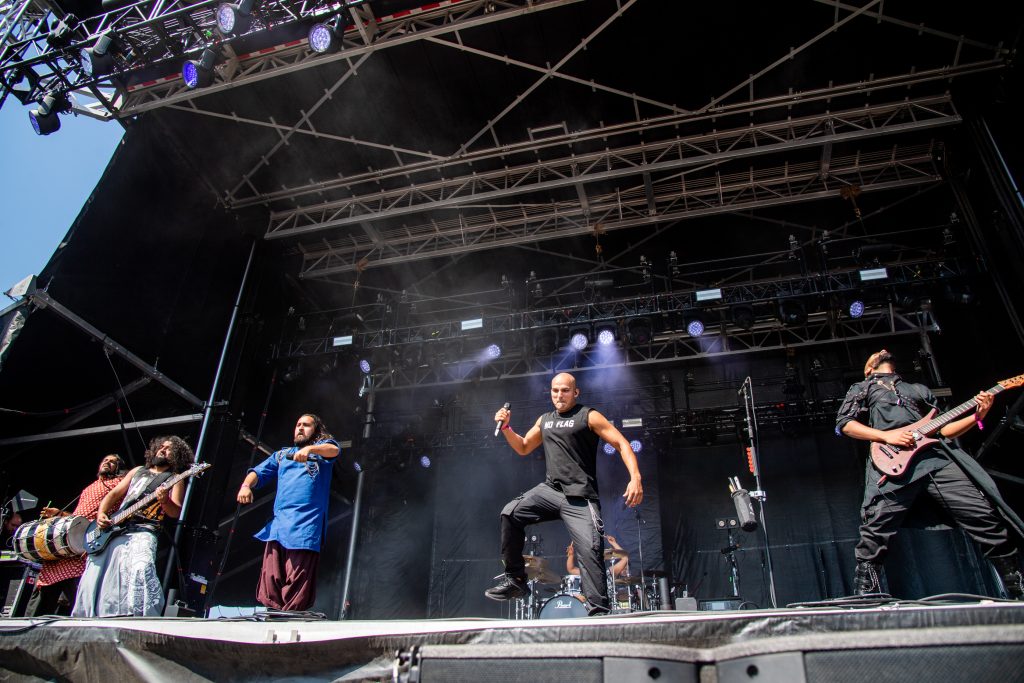 You have played some big US festivals in the states, like Louder than Life and Sonic Temple. What's different about American festivals and why do you love them? 
Louder Than Life was the second time we had started a tour with a festival. Dong Open Air 2019 in Germany was our first ever performance live as a band abroad. Louder Than Life reminded us of that. It was almost like a trial by fire or 0 to 100 real quick. It was the first time in the States and we were on stage at this festival. What's interesting is we've had to make our way up the ranks gradually. We've been given different stages, different slot times, gradually we see ourselves going up the bill. 
So, with the US, after playing all these festivals in August across Europe where we played the main stage, then we were back to playing smaller stages in the US. At the same time, it was a great experience because it was like, hey, we're going to do this run again and make our way up. 
We have to give a big shout out to our supporters in the US because they showed up in numbers. We heard really flattering things from everybody in terms of the size of the audience. That's always great to hear, you know. The crowd really turned up and made it into a massive performance and a hell of an introduction to the US scene. It's a good memory.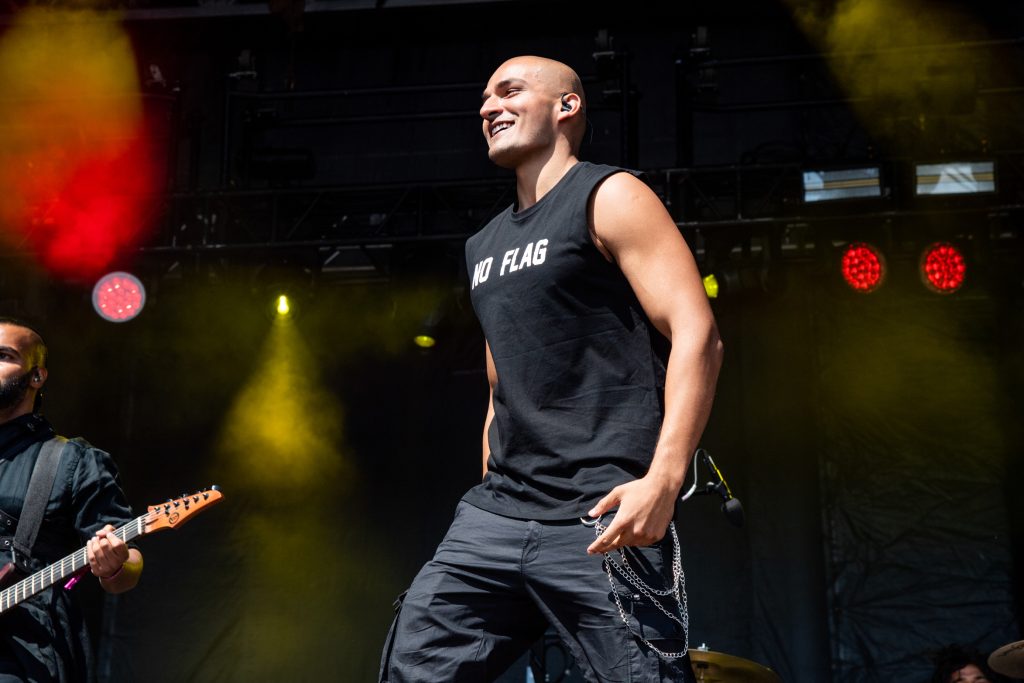 Are there any US cities you've enjoyed visiting for the first time on the recent tour?
We've actually already had the pleasure of going to quite a few places which we haven't been to before, and I'd say the first that comes to mind is Seattle. It was the loudest crowd we've had like, ever. It might be tied with Glasgow because that was also a very vocal crowd. We could hear them in our in-ears. 
It was so loud – during songs, in between songs – that the sound of the audience was ever-present throughout the set. There's a lot of sweat involved in our performances, so sometimes the in-ears come off and that did happen to a couple of the guys. They said it was so loud it started ringing their ears while we were on stage. It was a mad experience. 
We're back less than eight months after our first ever tour, thanks to our supporters really showing up for the first one. So, the point of this one was to visit some of the places we went last time. But for the major part of it, it's lots of new cities for the first time. And Seattle really slammed it. It was a great feeling.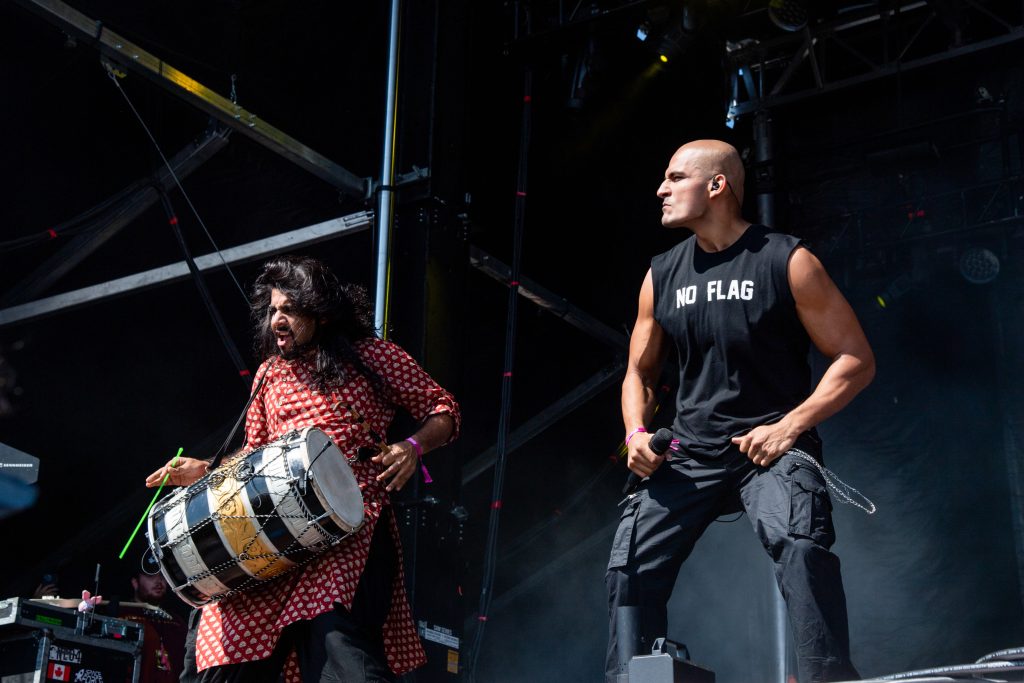 I know you guys are rushing usually from city to city and driving, but have you found anything off the beaten path during the days to do or something fun you'd like to shout out? 
Honestly, it's not a fun thing, but it is sleep. We learned the hard way that you can't really go out and experience a city while you're on tour, in terms of the sheer physical exertion that goes into our performances. The priority is always rest and sleep and eating well. We learned the hard way that we definitely have to use every single bit of our free time just chilling, relaxing and recovering for the next show. 
The best and only way we get to experience the city is through the audience. We see what we see on the bus ride going in, but we really catch the feeling and energy of the city through the audience. So yeah, it's not a fun thing; it's just rest and sleep. That's what we do in between shows.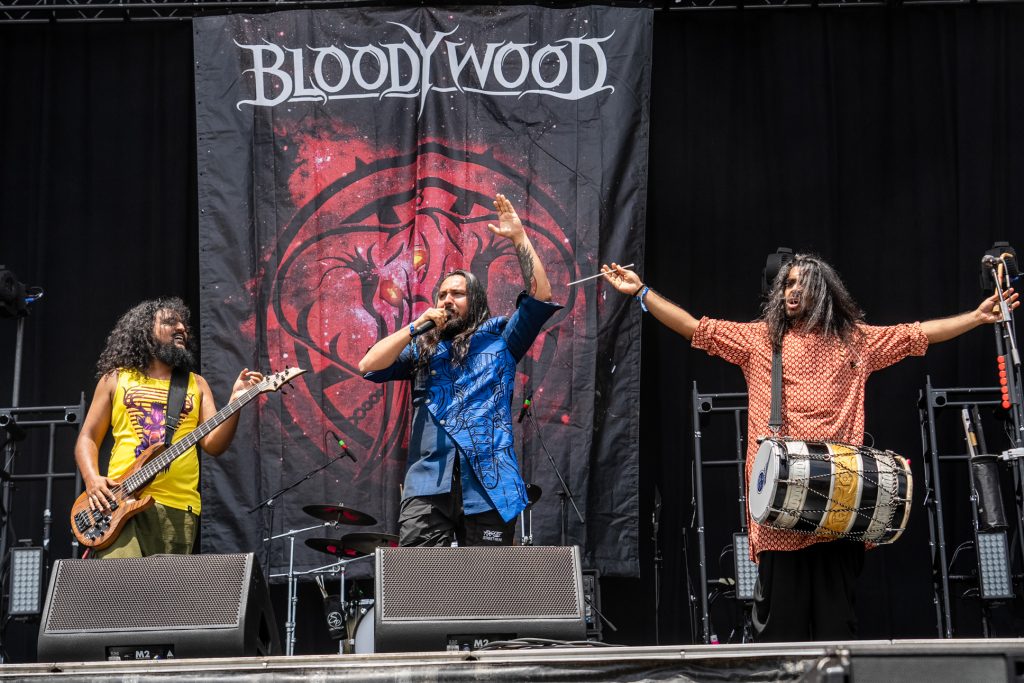 Actually, I will shout out one guy in particular. I don't know his name, but he set up a hotdog stand outside our show in LA last night and my co-vocalist happened to try a hotdog because it looked really great and he was putting a lot of spice and garnishes on it. He was very excited by it. He tried one and he said it was crazy. We try to eat relatively clean, but we were trying to figure out food an hour later and the best way was this hotdog stand. So we were like, give us 30 hot dogs for after the show. And he was like, hell yeah. I mean, that was one experience which is kind of off the beaten path because we haven't eaten street food from a vendor in the US.  Literally he just set up a little stand on the side of the road and started slamming hotdogs. 
Shout out to the LA hotdog man. 
Yes.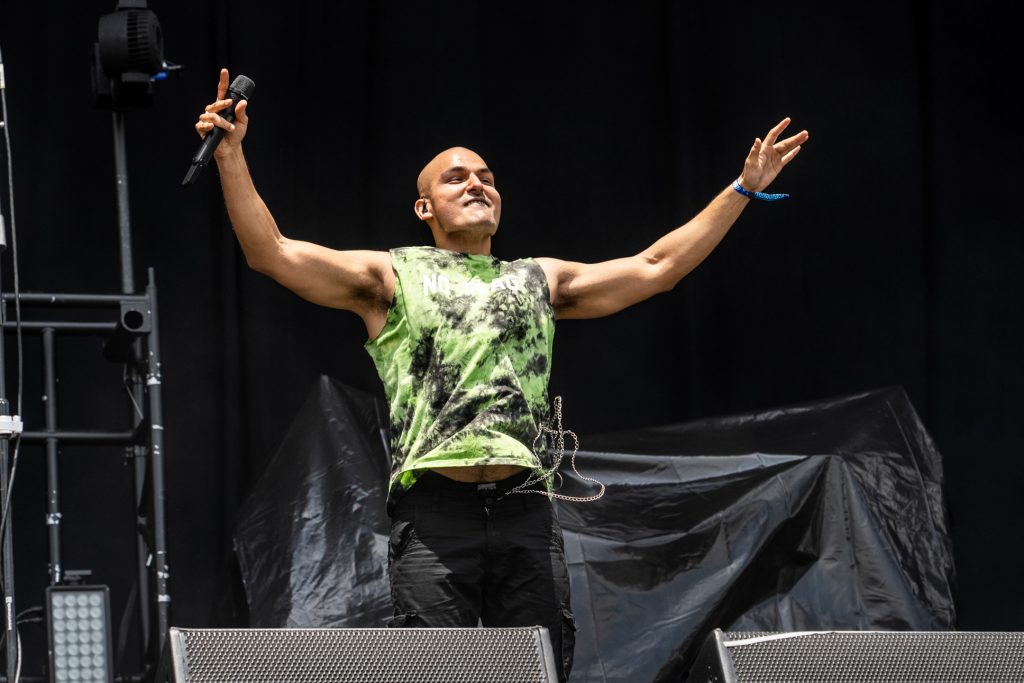 India has so many festivals. Not necessarily music festivals, just festivals. I recently attended Holi and Holla Mohalla in March. Did you have a favorite festival from growing up there? 
Every festival has a different feeling to it. I'd say for me personally, it would be Diwali, the Festival of Lights. Everyone gets together and plays cards, gambles and stuff like that in the most sweet, family environments. Everyone's just gambling and playing these Indian card games. 
Just taking your family's money. 
Or giving your family a lot of money, depending on your luck and your skill. It's a great time, everyone is just coming together. Right now it's kind of tainted by the fact that fireworks affect the air quality in Delhi. So that's a downer, but otherwise as a Festival of Lights, especially when people are lighting diyas, the Indian lamp lights and just the way the city is lit up and alive is really beautiful. You can see it from  outer space. 
And I have to say Holi as well. Holi is a great one, too. It's the perfect time of spring; you're warm in the sun and cool in the shade. Everyone's popping beers, having a smoke and slamming each other with colors. It's like having a barbeque full of a lot of colors with friends and family over.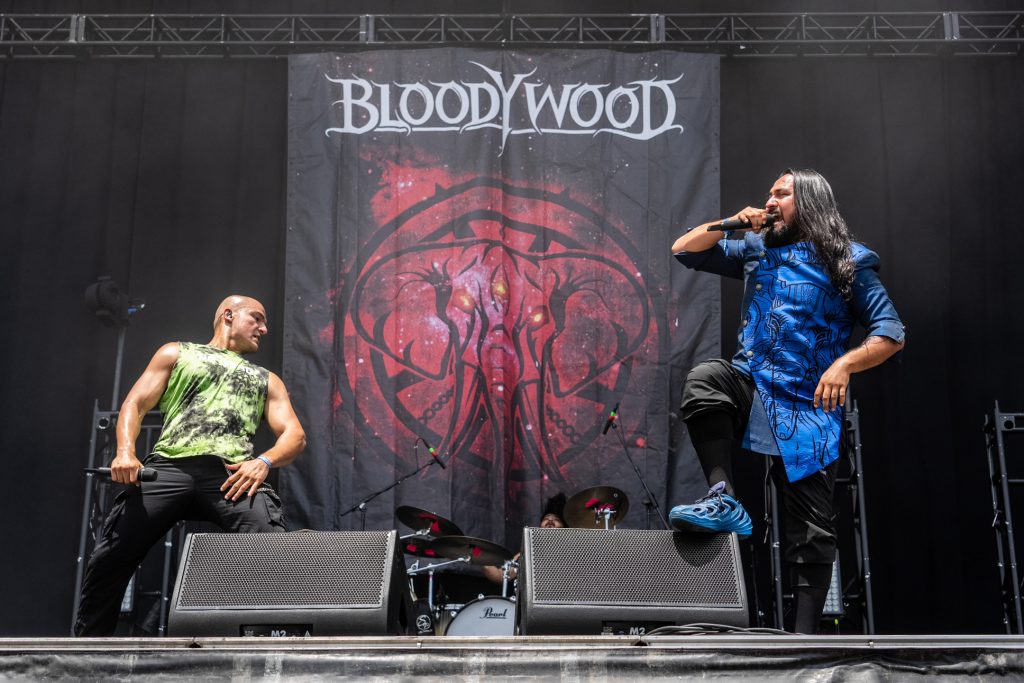 Your band has made a point to give back to charities, whether they support mental health or animal organizations. How do you select the groups you're going to work with? 
Our whole goal is to go beyond the music or like have the music work in tandem with our efforts on the ground, you know? The way we choose it is to find the most effective way of doing it, as well as finding the right people who we have full faith in. There's a little bit of magic on this journey we've been on where the right people just show up and are ready to take part and help us out and do what we do. So, it's a bit of both luck as well as doing our research and checking out what the organization is doing, how effective they are, how dedicated they are and how in sync with the message of the song. 
The whole idea of launching an effort or a campaign off the back of a song is to use the music to make someone feel enough to take part in.  There are a lot of organizations out there doing good work. We believe with music, you can get that extra push to make someone feel enough to do something about it. We've been lucky enough to have that happen during our careers. It's a feeling like nothing else. It's the goal, the dream.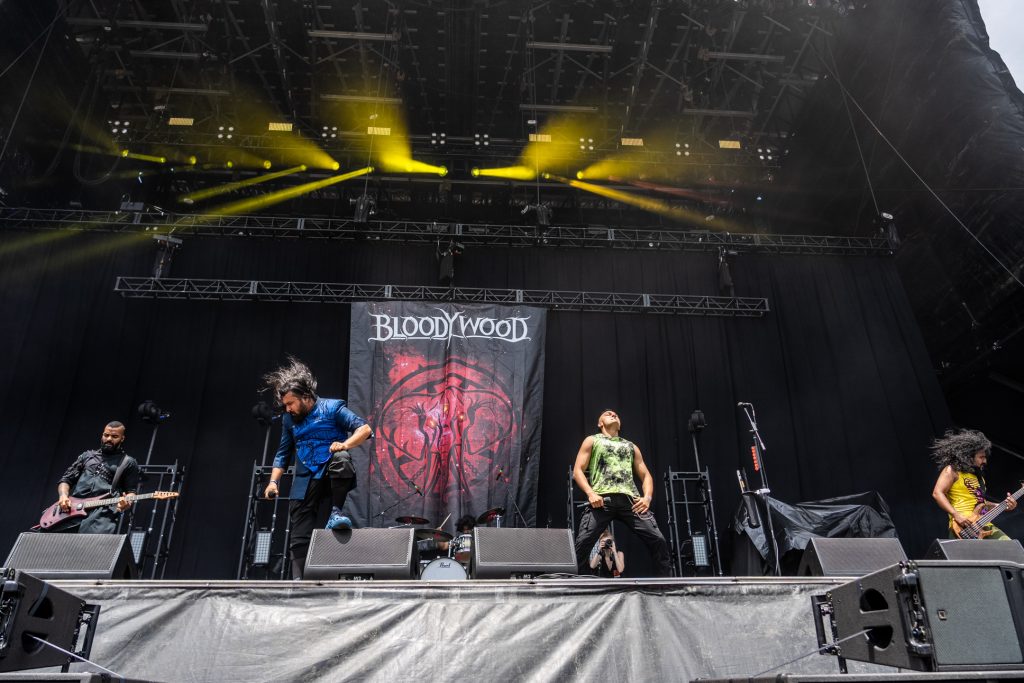 Your music has evolved since you began quite a bit. What's the current songwriting process? What's inspiring you? 
The process itself is actually based on the feeling of the music. It usually starts with making the instrumental parts, then all of us will sit and discuss what the song is saying to us as well as what kind of things we want to talk about, if I'm talking about something from an individual's perspective or from the collective global society perspective. We land on the subject. Every single time, the music speaks to us and makes us want to write something. 
What's your craziest travel story?
So, in 2019, it was our debut tour. We had one day off in the middle and one day off in the end. It was just constant touring throughout. We were just going at it. A lot of hype and a lot of adrenaline because we were really proving to everyone else, as well as to ourselves, that we belong on the biggest stage of the world. We hadn't played live before. We practiced with military grade precision building up to that tour.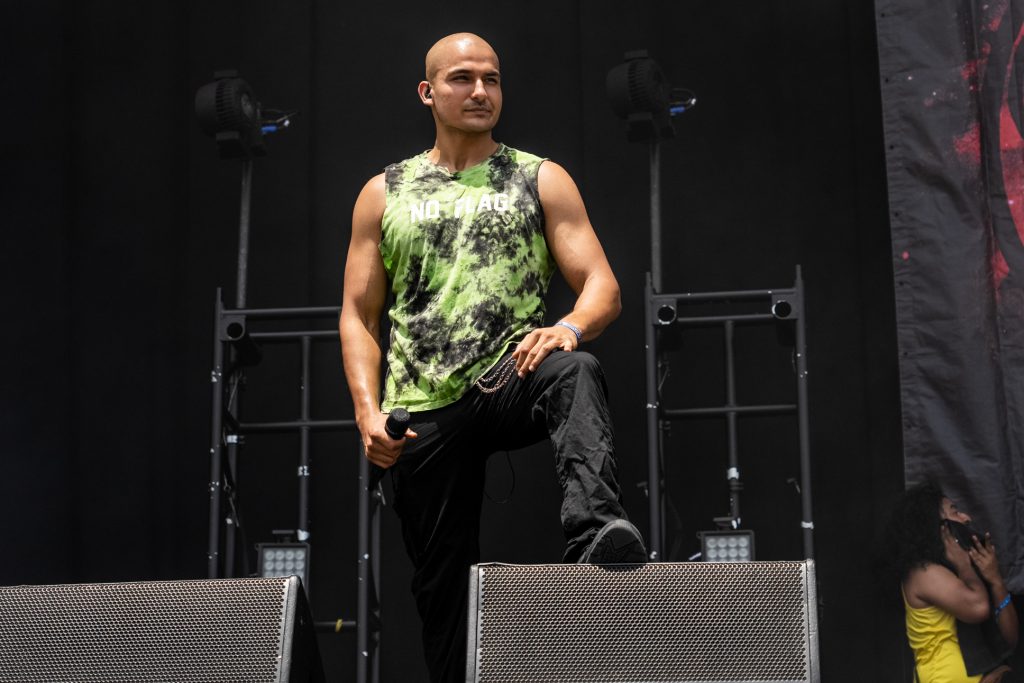 I watched the documentary. That was nuts. I can't believe that was your first show. 
Thank you. It was like practice eight hours a day, six days a week for like two and a half months, just building up and making sure that we could be the best versions of ourselves when we hit that stage for the first time. There was so much intensity packed into it. 
On our last day, our day off in Russia after our festival appearance, we decided to have a drink. It was the first time we actually got a chance to just sit down and drink together, to celebrate what we achieved. By then, we'd played at the Wacken Open Air. Our supporters were amazing enough to max it out to capacity, even though it was a midday set. We were playing a set that all of us could be really proud of, at a stage like that. 
That was the goal of the whole tour, our supporters showing up and selling out all the club shows as well. We just lived the dream. We were just sitting there and it was the first time we got to take a breath and be like, we fucking did it. We're in Russia and there's vodka and beers. We went to the local store and there was ice cream, weirdly enough, where we just decided to have some fun. So, it was booze and ice cream and those beers. 
We're blowing off some steam and laughing, celebrating. We got pretty drunk. Like, not shitfaced, but we were up there. You can imagine. You've seen us as a band on stage. When we're having fun, we're a loud unit. Everyone's laughing and joking. And then there's a knock on the door. It's this gentle, soft knock, but it cuts through the entire conversation. And you know some shit's going to go down because we're on the seaside, we're on the coast. There's this woman at the door and she tells us there's a hurricane approaching. We're drunk and they're like, you have to get in a van now rather than tomorrow morning to leave or else we'll get stranded. 
Long story short, after getting slightly wasted, we have to pack all our gear, all our luggage and walk out onto a street which has close to waist-high water because it's flooding. We could see the storm clouds and the lightning in the sky. We're carrying this gear we've invested all our life savings into above our heads, trying to save it from the water as well as our luggage. We're wasted the whole time, just trying to get to the main road to try to find a bus that would take us to the airport. And luckily enough, it all worked out, but man, on our only day off? Like really? It was so bad. It became a story for the history books. 
What is the perfect day in Delhi for people who might visit? 
I'd have to go back to the band perspective again and say everyday life. Delhi has so many amazing things that it can throw at you. It would be springtime.
Not May or June, probably.
Definitely not. Climate change is screaming at everyone in the face in May or June. It wasn't like this when we were kids. The first two weeks of March is a beautiful window, which keeps shrinking sadly enough. It's the best time to be in Delhi weather-wise. Delhi will always be awesome, you'll always have a wildly diverse amount of things to do there, but the weather is a big factor in terms of how enjoyable those experiences are going to be. 
But from the band perspective, it was actually the way we shot our music video for "Ari Ari". The city came alive to help us shoot that video. Believe it or not, it was shot in 12 hours across the streets of New Delhi with no plan. We went out and said we'll shoot some stuff and see what happens. If you look at the video, there's a scene where we're riding a horse and a camel in two separate parts of the city, the capital of the country. Moving through the streets, playing guitars, screaming metal vocals. We're in the middle of a wedding. Just sitting there, chilling in the kitchen area where the bride and groom sit, just rocking out. 
We find the most beautiful alleyways packed with houses, but so much color, so much vibrancy. It was almost like a set that was designed. We were just in Delhi flexing and just showing the amount of culture and all the cool stuff it has to offer. The city that day in particular helped us create some magic. Delhi has the tendency to do that; it comes alive at different points for different people. You don't know what it's going to throw at you, but it's going to be amazing. 
What's your favorite song to play live?
My personal one is "Machi Bhasad".
Why?
I mean, I like the level of aggression in the song. It's relentless, start to finish. It always brings out a little extra in all of us.  The other songs, it's like you've asked me to choose between my children, not that I have children, I couldn't pick because they're all awesome. But the thing about them is that there's also a lot of technique that you have to be aware of as you're channeling the inspiration and joy of the moment.
But with "Machi Bhasad", there's something instinctive and aggressive about it. You're just slamming it from start to finish and you also see how it brings out something in the crowd. We always ask the crowd to jump with us at a particular part. Even the most docile audiences, not that there are too many of those relatively speaking, lose their shit. Everyone's inner beast comes out and everyone's jumping up and down from the front to the back with us. It's so primal in its energy. There's nothing like it.
The main message behind it is that "it's a fight that goes beyond bad or good, it's a fight between can and should". If you can do something, you should do it. We all have the ability to make a difference. When we're jumping, when we tell the crowd to jump, that's when I have to say that line, "it's a fight that goes beyond bad and good". It's an anthem for doing whatever's in your power to create a better world. Everyone rocking with us, jumping up and down, that energy is just massive. 
I rediscovered the joy and inspiration I felt when we first made the track. It's just this battle cry to this generation to rise up and do something world changing. I felt goosebumps in Seattle and Portland when we played it.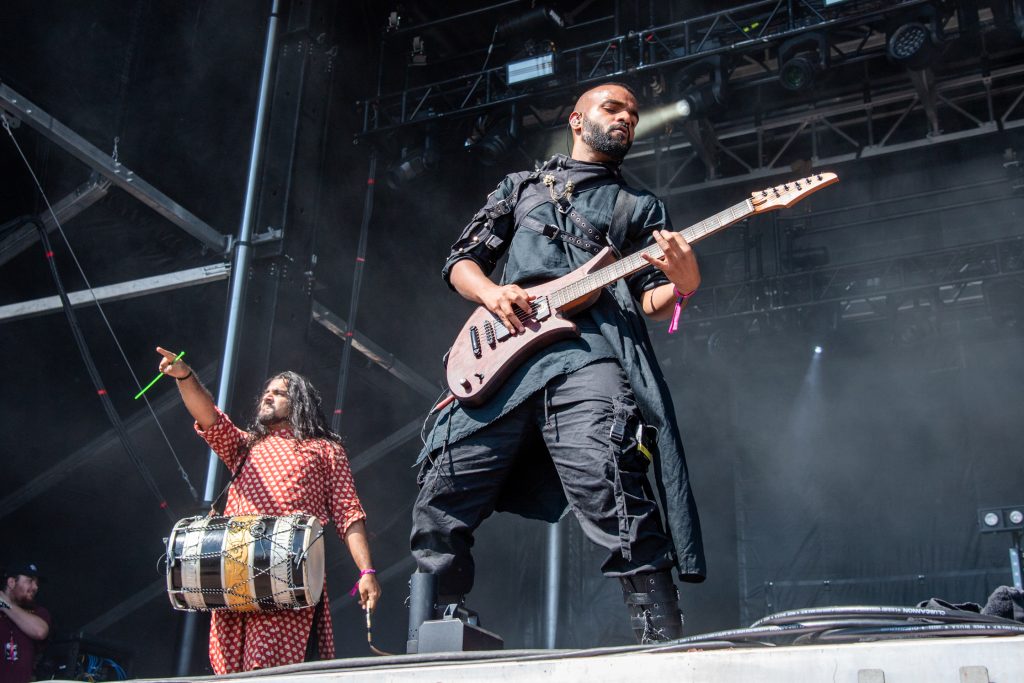 I've never really watched much Bollywood, even when I've been in India. But I recently photographed Diljit Dosanjh at Coachella and it was the only set I stayed for the whole time. What's your favorite Bollywood movie?
It's a tie between a few, but off the top of my head what came first was "Delhi Belly." It's a dark comedy about flat mates in Delhi and all the shit they get into when they accidentally pick up the goods of a mob boss. It's so funny because the guy gets Delhi belly, he gets food poisoning, so he  goes to pick up his stool sample from the doctor, but he happened to pick up smuggled diamonds. That's the premise. I have quite a few I like apart from that one that are tied. There's Udta Punjab, Zindagi na Milegi Dobara, Three Idiots. I'd say actually Three Idiots would be my all-time favorite after Delhi Belly. 
I had no idea how big Diljit was until all my friends from India were like, did you see him? So, the second weekend I went out there. It was huge.
It was definitely a moment of national pride for everyone at home, celebrating the fact that Diljit was playing Coachella. Everyone has their own favorite song by him. Seeing him up there doing his thing was awesome.