Austin Meade has been making waves in the music industry with his unique blend of rock, country, and blues influences. His soulful voice, masterful guitar skills, and heartfelt songwriting have garnered him a dedicated fan base and critical acclaim alike.
Meade release his latest full length album last fall Abstract Art of the Unstable Mind creating a cast of characters that came to life in a series of music videos telling their stories.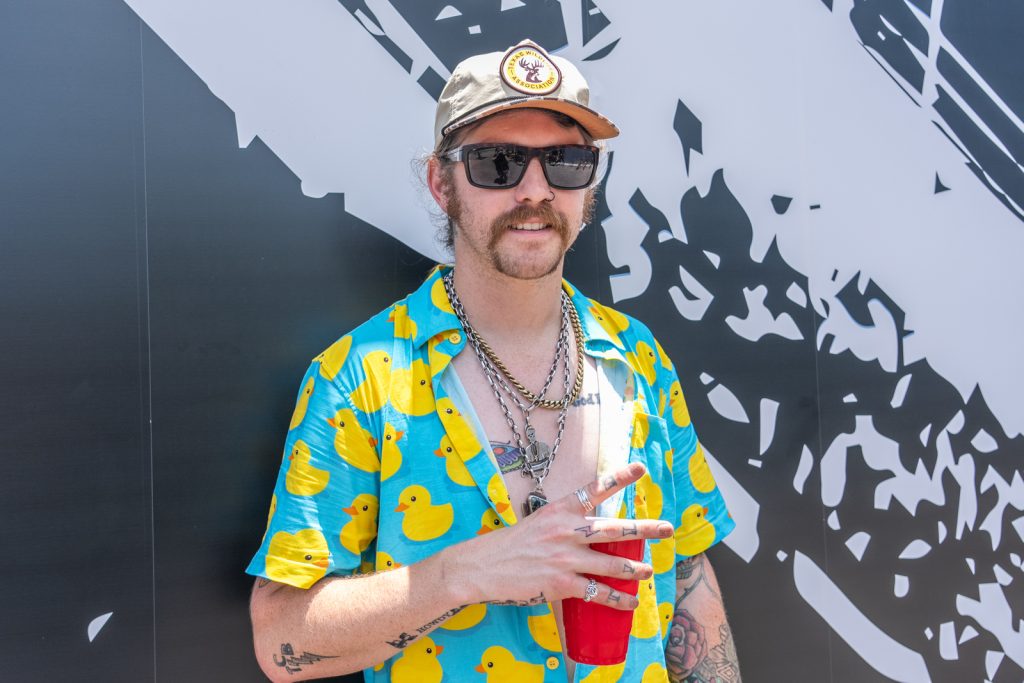 We have seen Meade perform across the country at hard rock festivals like Welcome to Rockville but today he will be making his Lollapalooza debut on the BMI stage. The BMI stage is always the place to see hand-picked talent that are the future superstars of music across all genres.
The Travel Addict caught up with Austin earlier this year to discuss his songwriting process, life on the road and new music.
What is the perfect day in Texas?
For me, it is hanging out on the pontoon from about lunch until sunset, probably with either a barbecue or a picnic going on out there at Party Cove, that location is top secret. There's a lot of great lakes in Texas. I'll give you one of the muddier ones you could visit, Lake Houston. It's fun. But I got a really clear lake where I'm at, so I like that rock bottom stuff.
You have taught at School of Rock in the past. Why is it important for kids to have activities like School of Rock?
I didn't actually grow up doing it. I just taught at it later in life because some of my friends ran the division in New Braunfels and I wish I would have had that growing up. It would have been a huge head start to where I'm at now. But it is really cool to see that community grow. Anytime you can get kids involved and their own individuality and creating some kind of art, it's really a special thing. It was cool chapter in my life to try to plant some seeds, you know?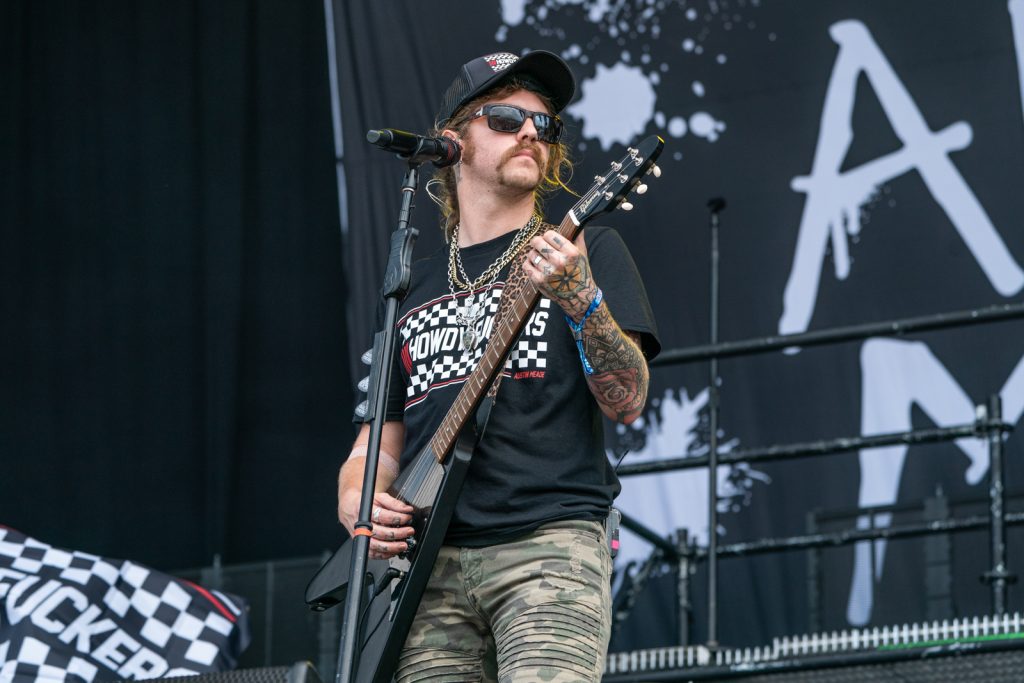 What advice did you give the kids about music?
I just told them to do their own thing. My biggest advice was to write your own music because, you know, a lot of them want to do covers and stuff, but like your first 100 songs are usually pretty sh*tty, so you better start writing them quick. That's how I felt about my career, so I just encouraged them to write their own stuff and to play guitar and sing at the same time so they could kind of understand both worlds.
That's great advice. You've traveled all over the world on tour. Any hidden gems people should visit?
We've made friends in a lot of small towns across the country, so I have a lot of folks up in the Midwest that I like to visit randomly. There's a lot of great golf courses up near Illinois. I just look for great golf courses and try to take them off days. They're cool places to hunt, you know?
We were just in Birmingham last night and there's a really great place there called Ballantrae. There also TPC in San Antonio, which is close to where I live and I love that place. They do the Valero, Texas Open there. So, it's a very beautiful spot.
Tell me about Abstract Art of the Unstable Mind. What was the writing process? My favorite song is the "Rose' Romance"
The whole record has characters throughout that I was just kind of going crazy with in my head, and I've always enjoyed writing and creating my own storylines, so I wanted to have those characters come back up and show them in different points in their life as well as like, describe what they look like, describe their surroundings, and then also describe what might be going on inside their head. 
And because you're writing about a character, you can get pretty extreme with things and be pretty direct, which usually makes a good movie. I'd like to think that you could make a movie out of the record. "Rose' Romance" was just an extension of that, just being tired of being the drunk call and kind of growing out of that phase of life and it's kind of tied in with being happier alone. It's about a character that is an older female that just enjoys sitting back, having a couple of glasses of wine and then digging through her phone contacts. And, you know it's fun to be that sometimes, but just gets old after a while.
Any favorite Welcome to Rockville moments for you over the years?
Yeah, my dad got to come last year. So that was really cool to get to do that with him. I also we played really early last year, so I got blacked out by like, you know, 7 or 8 p.m. so I don't even remember Metallica, unfortunately. But, you know, that's how life goes. 
Life has changed for me a lot in the last year, but I had a hell of a lot of fun, so I'm pretty sure that was a really fun weekend to have my dad out. I'm sure that I just embarrassed the sh*t out of myself in front of him. But, we're best friends, so it's a memory I'll always have.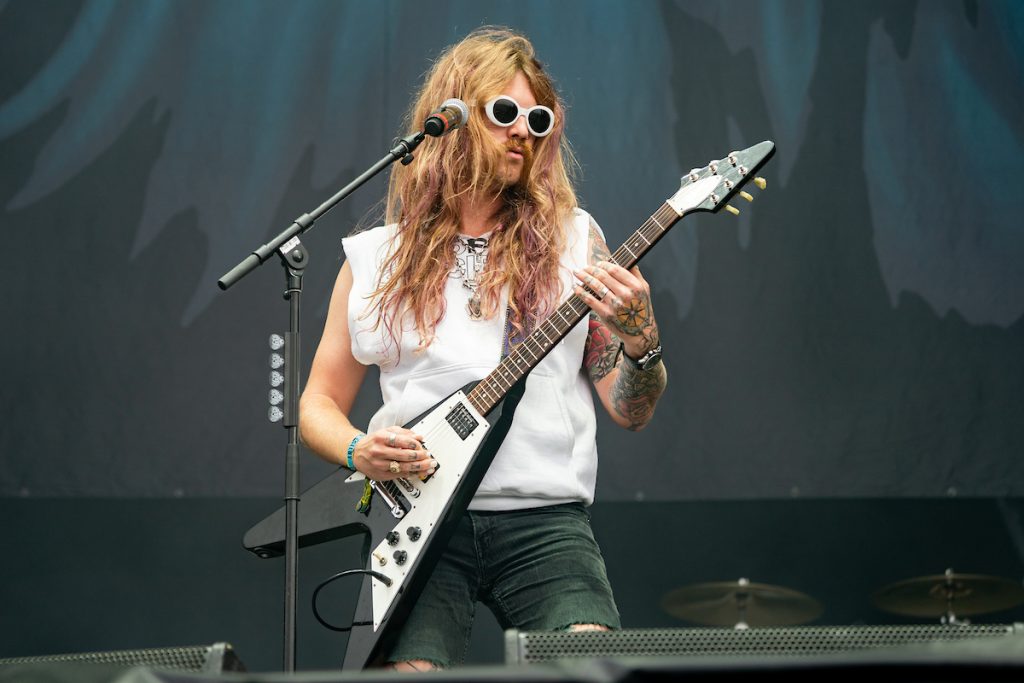 What are the must have travel items on the road with you?
This week it's been cough drops, but always fresh underwear every time, fresh underwear and fresh socks. You've got to have those.
What is your craziest travel story? It sounds like you may have a few.
Yeah, there's a lot. Logistically, there's always something breaking going on. On our last tour, we had springs break on the trailer, so I was underneath the trailer fixing it in downtown Philadelphia with rats the size of kittens running around me. So that was pretty crazy. 
We have a lot of fun whenever we're touring with our friends. At festivals, you get to hang out with your buddies, and usually the party ensues directly after my job is over, which is playing. So sometimes it doesn't stop until the sun comes up.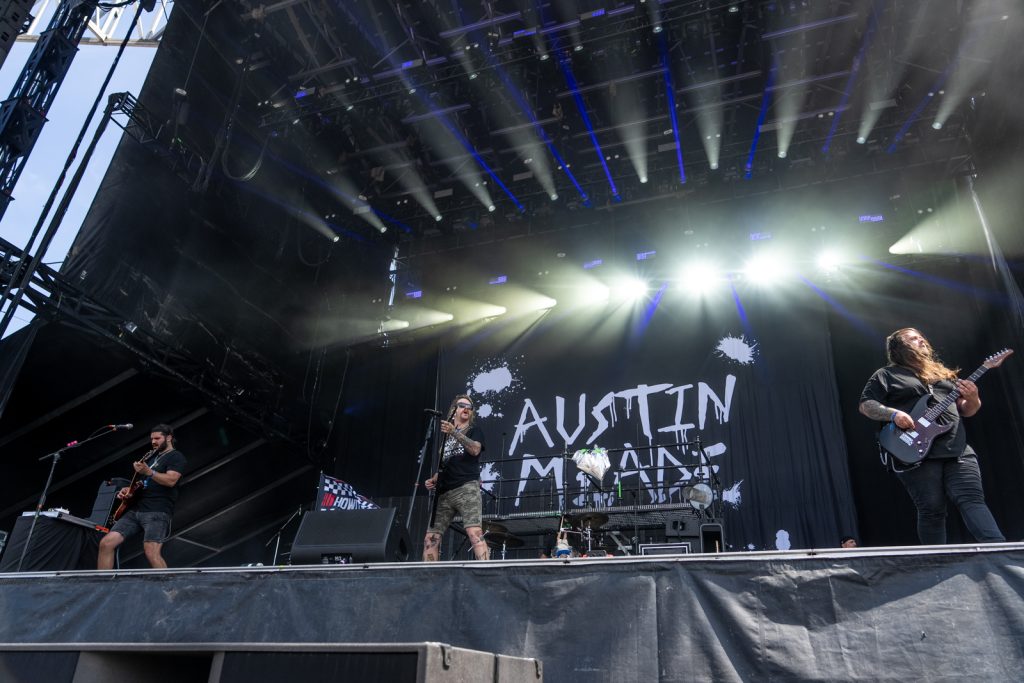 You've recently been on tour with Godsmack, and I Prevail. How has that been going?
It's really been amazing to be with those guys. Obviously, I've known about Godsmack since I was a kid and been a fan of I Prevail for a couple of years. They are a really f*cking heavy, great band. And just to be able to tour with somebody as legendary as Godsmack has been amazing. Their shows are really raw, similar to ours. So, I feel like there's some similarities there and like the way the sounds are made and like the old school guitar tones. 
That's been really cool to get to see those guys and just see how nice and gracious their crew is to us because they don't have to give me the time of day at all. But they're very nice. 
It's pretty crazy. We play our own little club headlines and then the next night we're opening for their group of 10,000 people. I love both settings. I have learned to enjoy it all even though it happens sometimes in the blink of an eye.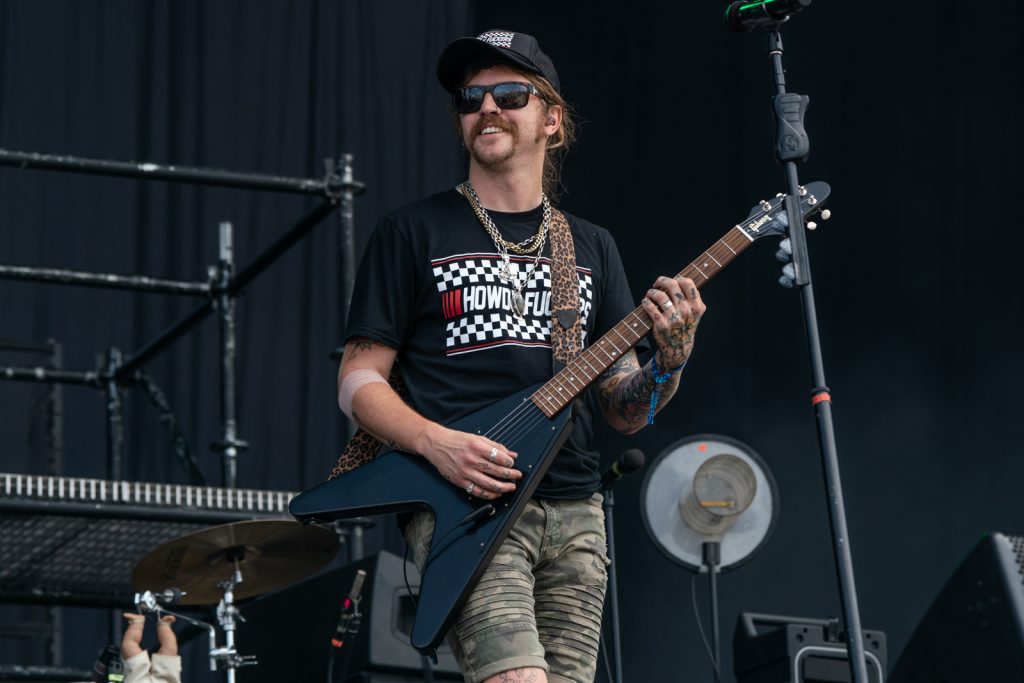 Are you learning to be "in the moment?"
Tough to do, but my wife's here this year. We have a baby boy coming in August, so she's waddling around here. So that will be pretty cool. This is technically his first festival.
What's your favorite song to play live?
I've been really enjoying the new stuff. We have a new song called "Blackout." It's been a hell of a lot of fun to play, but I do love to play "Cave In" off of Black Sheep. And then if I had to pick one off of abstract art, oh, there's three probably "Red Roof Estates", "Varsity Type" and "Violation Delight." Those are probably my favorite live ones from the last record.