If you're a travel aficionado yourself, you'd quickly realize that the world has in no shortage of beautiful destinations. As such, it would be tough to crown an area the very best. However, the one place that comes pretty close – at least in our books – is Costa Rica. Trust us, this place is an absolute gem.
Costa Rica is a stunning Central American country. Some call it the land of tropical beaches, lush rainforests, and fascinating wildlife – they're not wrong. Whether you're on an adventurer-seeking mission, or just a nature lover looking for a peaceful getaway, Costa Rica's got something for everyone.
For us, the highlights of visiting Costa Rica have to be the breathtaking natural beauty. With a diverse landscape that includes volcanoes, cloud forests, and pristine beaches, you get to explore however you want. It's nice to know that Costa Rica is also home to an incredible array of wildlife, including toucans, sloths, and monkeys. Ecotourists love this place for that.
Confused as to where to start your Costa Rican adventure? Let's help you with some of the best places to be in Costa Rica. So, sit tight and take a dive with us.
Start the Trip at the Beautiful Puerto Viejo
Nestled on the enchanting Caribbean coast, right beside the neighboring Panama, lies the vibrant and vivacious Puerto Viejo. This charming town is a backpacker's paradise, attracting youthful wanderers from all over the world who seek the perfect blend of surf, sand, and non-stop partying.
There's never a dull moment in Puerto Viejo, with something exciting happening every single night. Whether you want to dance the night away to reggae beats or sip on a cold beer while enjoying the sea breeze, this town has got you covered. It's why visitors consider Puerto Viejo a top destination on the Caribbean coast – who wouldn't? The energy there is contagious.
But the fun doesn't stop: if you're looking for a little getaway from all the excitement, there's plenty of peaceful and serene beach hotels you can check into. And if you're a wildlife enthusiast, be sure to visit the jaguar rescue center nearby, where you can witness the inspiring work of dedicated experts rehabilitating and releasing all sorts of local wildlife, including the majestic jaguar, back into their natural habitat.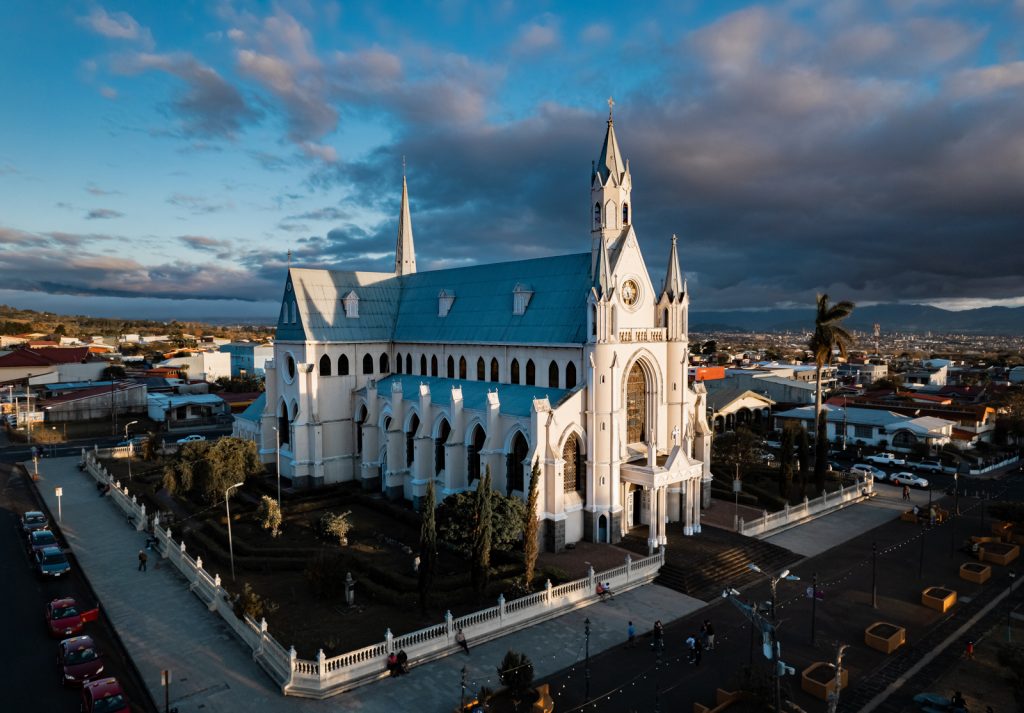 Make a Pit Stop at Cahuita
Just an hour north of the beautiful Puerto Viejo, the charming and quaint town of Cahuita awaits you. Trust is, it's perfect if all you're looking for is a place to kick back and relax, surrounded by stunning natural beauty. 
Cahuita is situated right next to its eponymous national park, which is simply breathtaking. After an invigorating day of hiking, animal spotting, swimming, or surfing, most visitors find themselves drawn to the town's laid-back vibe. 
However, if you're feeling a bit adventurous, there's a full-day guided tour of the Cahuita National Park you can try out. It's a terrific way to discover the area's landscapes and learn more about the incredible flora and fauna that call Cahuita home.
The more you explore Cahuita, the more you'll notice the distinct Afro-Caribbean style deeply ingrained in the local culture. It's a unique blend, especially evident in the mouth-watering cuisine you'd find on the menu. Don't leave without trying some of the local specialties, like the delectable dessert crepes or the perfectly grilled chicken – it's going to be a whole new culinary experience for you.
Chase the Warm Feeling in Corcovado
Still got gas in the tank for an adventure like no other? Hit Corcovado. The Corcovado National Park sits in the remote Osa Peninsula in southwestern Costa Rica. Established back in 1975, this park covers 163 square miles – that's 424 km2 , for metric folks – making it the largest park in the Costa Rica.
Although it's become more popular over the years, Corcovado still remains a rugged, quiet, and off-the-beaten-path destination. In a country where almost everything is off the beaten path, that's saying something. 
Of course, that's precisely what makes it a unique and the most popular place to live in Costa Rica. You're most likely not to find hordes of tourists there. We'll admit that get to the peninsula might not be the easiest feat, but trust us, your efforts will be more than worth it. 
If you're a hiker, then you're in for a treat because Corcovado boasts some of the best hiking trails in the entire country. And if you're feeling particularly adventurous, why not spend the night camping under the stars, listening to the sounds of the jungle?
Watch the Peaks at Arenal
Picture this: you're standing at an elevation of 1,670 meters – 5,480 feet – and gazing upon the majestic Arenal Volcano. It would be lovely.  
As one of Costa Rica's many volcanoes, Arenal is a truly breathtaking sight to behold. You might even witness the volcano erupting and see lava flowing down its slopes. Don't count that, though – the volcano has been dormant since 2010. 
Now, here's the fun part: you get to visit the La Fortuna waterfall and hike through the national park. A sure haven for adventure seekers. You can even catch a stunning sunset over the lake, go caving or canyoning, and raft down the rapids. What's more, if you're in the mood for something a little more relaxing, the famous hot springs in the area are sure to leave you feeling rejuvenated and refreshed.
But that's not all – Arenal is also teeming with wildlife. A bird-watching tour is in order, if you ask us. Just try to keep your eyes peeled for colorful toucans and majestic parrots.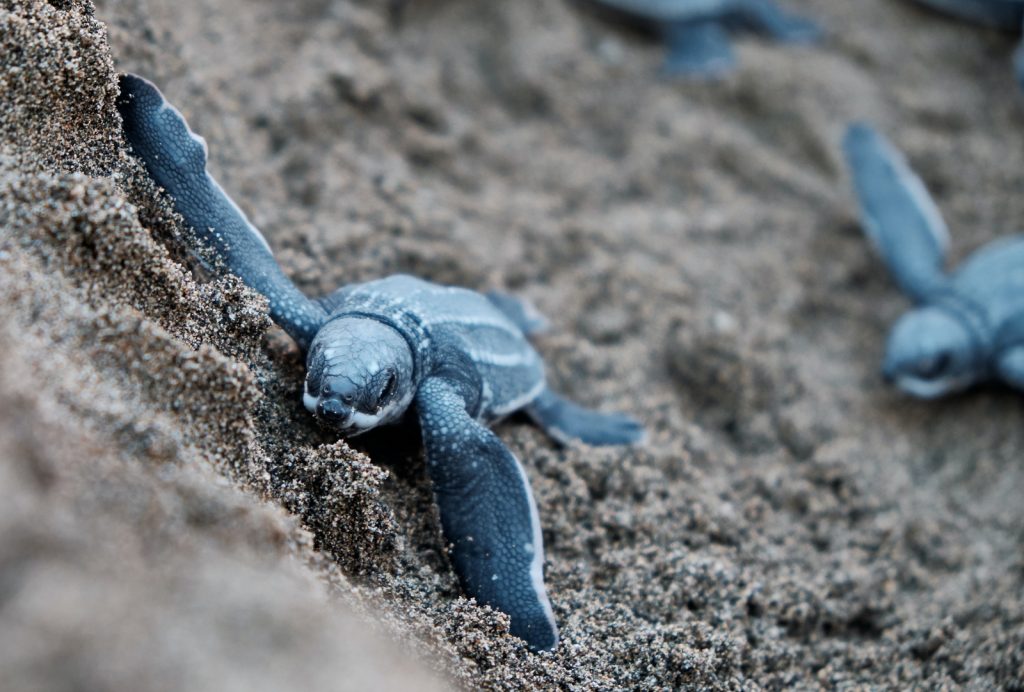 Enjoy the Turtles in Tortuguero
If you love turtles, Tortuguero is a destination you simply can't miss! Known as the 'Land of Turtles', this stunning area on the northern coast often goes by the Costa Rican version of the Amazon rainforest. 
In Tortuguero, you'd find a national park. It covers a whopping 77,000 acres of pristine wilderness that keeps you mesmerized as you explore the area: the series of rivers and canals that wind their way through the jungle are sure worth the look.
The biggest attraction of Tortuguero is – of course – the large number of turtles that come to nest along the shoreline. It's truly a sight to behold. If you can make it to Costa Rica in April or May, you'll be able to witness these magnificent creatures laying their eggs. 
Even if you miss the hatching season, there's still plenty to see and do in the area. If you're looking to get off the grid and fully immerse yourself in the natural wonders of this area, consider taking a three-day comprehensive guided tour of the national park. 
Bottom Line
When you think about it, Costa Rica is a stunning country with so much to offer visitors. From the lush rainforests and abundant wildlife to the beautiful beaches and volcanoes, there's something for everyone. 
We've discussed some of the best locations in Costa Rica.  You're sure to find one of them as the most beautiful place in Costa Rica. Overall, no matter where you decide to visit in Costa Rica, you're sure to have an unforgettable experience. So, pack your bags, grab your camera, and get ready for the adventure of a lifetime in this incredible country.