Since this was my first year spending Christmas in New Orleans, it felt appropriate to visit Mr. Bingle at the Celebration In the Oaks at City Park. Mr. Bingle greets patrons at the entrance of the light display where over one million LED lights illuminate the park.
The History of Mr. Bingle
Mr. Bingle was a character that was developed by Emile Alline, a window display manager of the New Orleans department store Maison Blanche, in 1947. 
Alline became aware that other department stores had mascots around Christmastime, particularly Marshall Field's Uncle Mistletoe, and pitched the concept of a similar mascot to Maison Blanche executives Lewis and Herbert Schuartz as an advertising strategy. 
Originally referred to as "Snow Doll", his name would quickly be changed to Mr. Bingle following a naming contest held among the employees of Maison Blanche, with the name being chosen by Lewis as it shared the initials of the store.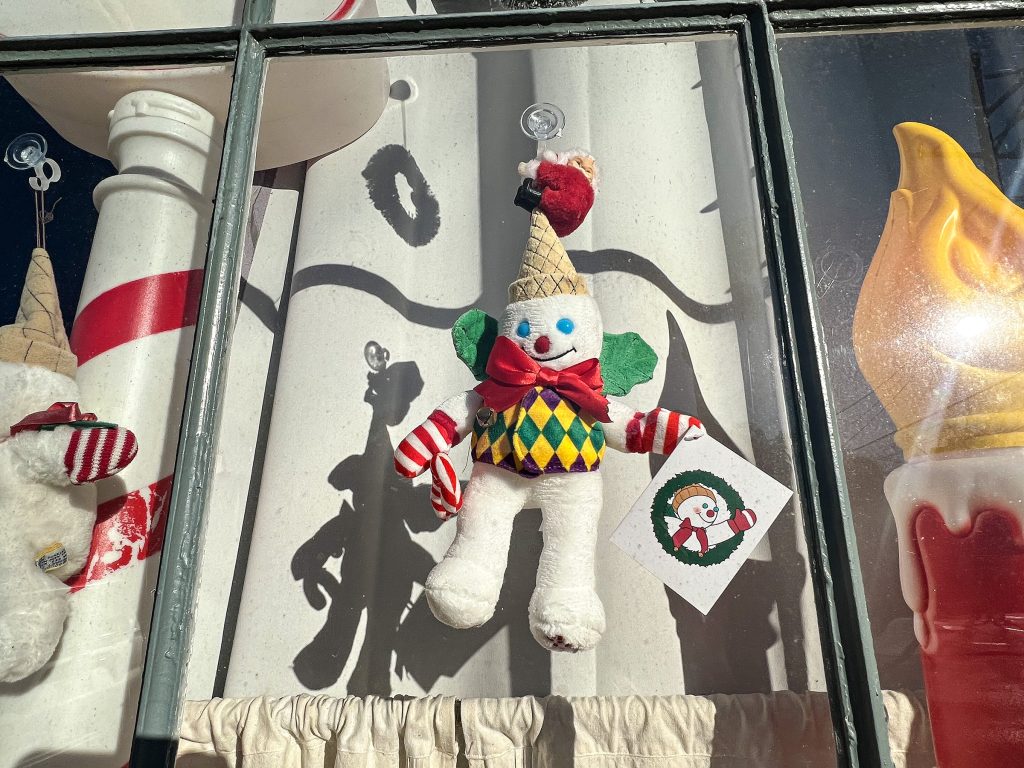 In 1948 Mr. Bingle was introduced to the public. Local puppeteer Oscar Istentrout was hired to bring Mr. Bingle to life for passers-by on Canal Street through regular marionette shows in the Maison Blanche front window. The city was immediately smitten with the magical snowman and a New Orleans Christmas icon was born.
Most of the Maison Blanche locations were purchased by Dillard's in 1998, and the rights to the character would shift to them as a result. As of 2022, Dillard's continues to promote and sell merchandise of Mr. Bingle. 

The Story of Mr. Bingle 
Mr. Bingle was originally a regular snowman sitting near Santa's sleigh, when Santa used his magical powers to make him his helper. He gained the ability to walk and talk, was given holly wings and eyes soon after, as well as his iconic ice cream cone hat and a peppermint candy cane in his right hand. Santa gave him the name "Mr. Bingle", and he would help Santa from that day forward.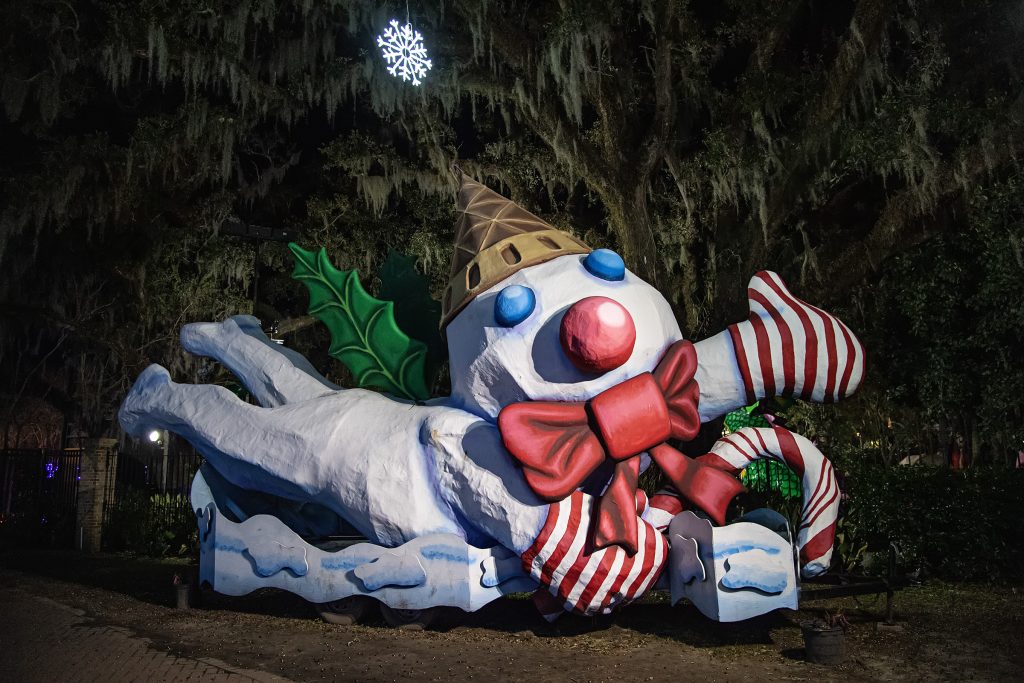 Present Day Mr. Bingle
Today Mr. Bingle plush toys can be seen for sale across New Orleans. M. B. decorations can also be seen on houses and in stores Christmas displays throughout the holiday season across the city.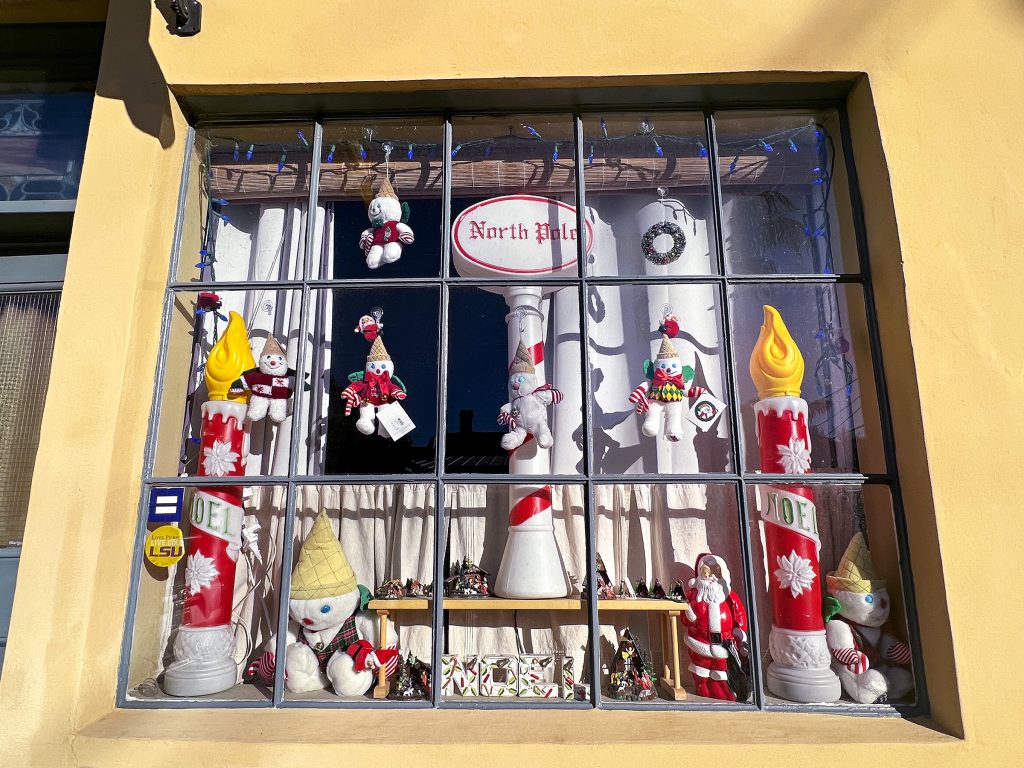 And If you want to get in the holiday spirit you can also sing the Mr. Bingle theme song. 
"Jingle, Jangle, Jingle,
Here comes Mr. Bingle…
With another message from Kris Kringle.
Time to launch the Christmas season,
Maison Blanche makes Christmas pleasin.' 
Gifts galore for you to see, each a gem from… MB."