Country Thunder Arizona is one of the biggest yearly country music festivals in North America. It began in 1993. The festival typically runs the first weekend in April, but with Easter in early April this year, the festivities were delayed a weekend. The event took place last weekend in Florence, Arizona.
Country Thunder (CT) is now considered a brand that also hosts festivals in Wisconsin, Florida, Bristol, Alberta, and Saskatchewan during the year. There is plenty of live country music to go around North America.
The event is a camping experience for most who attend and there were approximately 25,000 rowdy fans camped out for the weekend next door to the largest prison facility in the state. Once the big stage shows have ajourned for the night, the party shifts over to the Electric Thunder tent where dancing continues into the wee hours of the morning.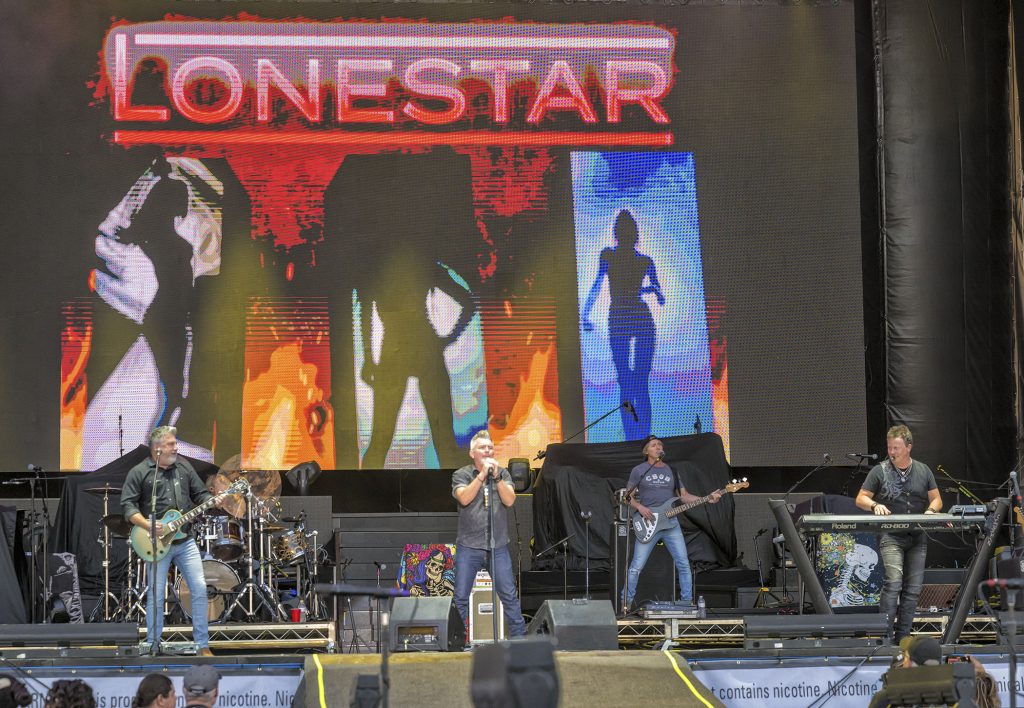 Country Thunder has featured top-notch entertainers since its inception from Tim McGraw, Faith Hill, Willie Nelson, Kid Rock, Reba McEntire, Dolly Parton, Miranda Lambert and Garth Brooks to name a few. Blake Sheldon has headlined four times since 2012. It's not a secret that CT has become a jumping ground for artists to get established in Country music.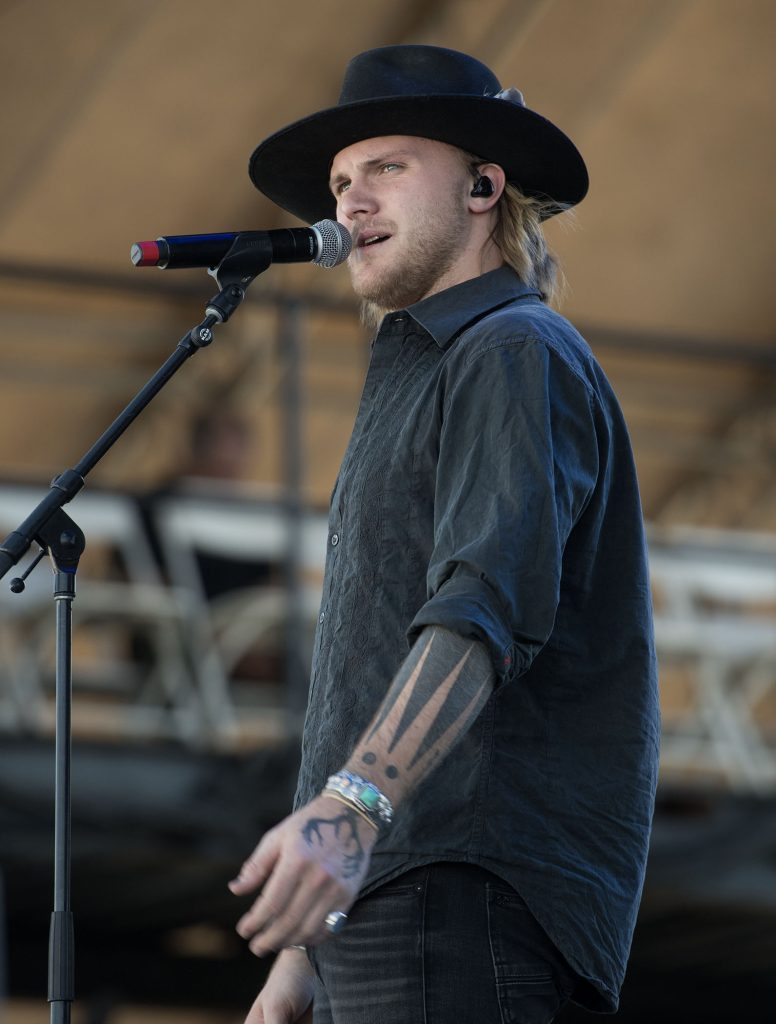 This year's all-star lineup include Dierks Bentley, Luke Bryan, Cody Johnson, Jon Pardi, Ashley McBryde, Chase Matthew, Bailey Zimmerman and many more. Cody Johnson and Luke Bryan attracted the biggest crowds. Here are some of the highlights we saw during the weekend. The highlights have always run deeper than the top headliners. This weekend was no exception.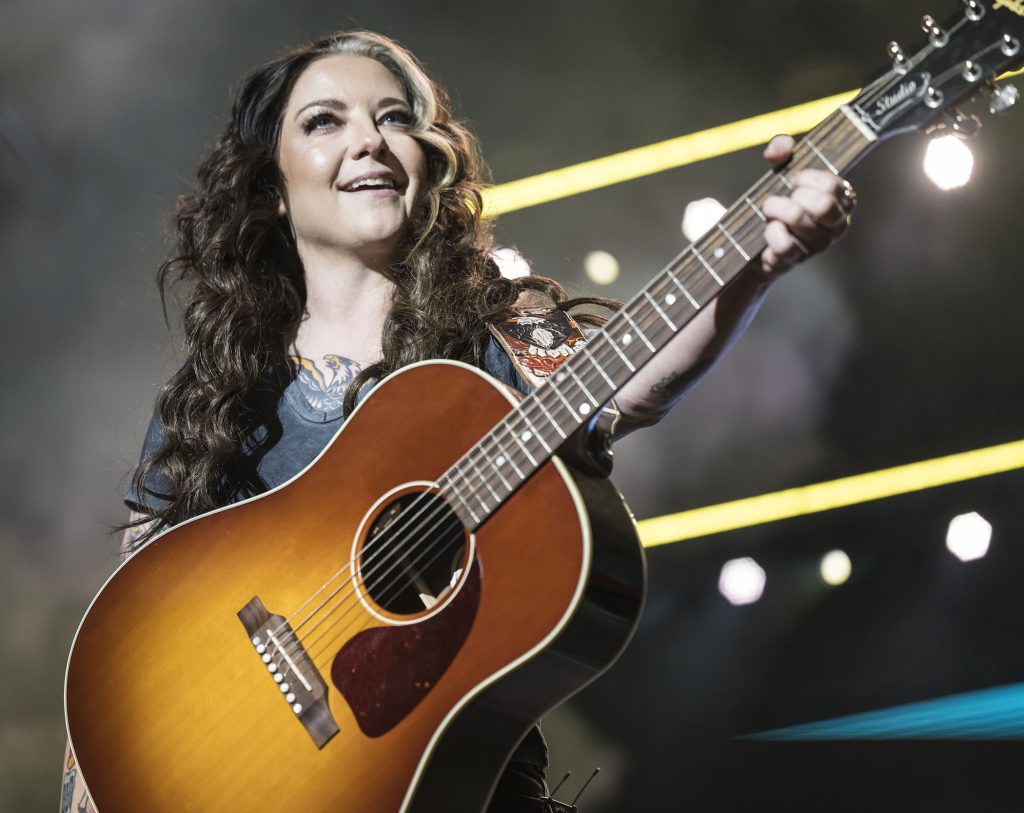 Ashley McBryde was easily one of the favorite entertainers of the weekend. There is sonething that is instantly likeable about the Arkansas native  as soon as she hits the stage. She was nominated for six Grammys and won Best Country Duo/Group Performance for 2023. She also has multiple 2023 ACM nominations including Female Artist of the Year.
She set the tone with a raucious "Made for This," a country rock anthem about making it in the music biz, you've "gotta be made for this." Her upbeat set was contagious. Her entire aesthetic effortlessly stood out from the pack of artists.
McBryde's appeal is in how she uses what she has to draw you into what she's singing, from the darkly comic "Brenda Put Your Bra On" to "Light on in the Kitchen." Many songs are taken from her 2022 concept album, Ashley McBryde Presents: Lindville.
McBryde's performance led into Luke Bryan's headlining set. Bryan has become a household name since his tenure on ABC's American Idol. The multi-platinum, Entertainer of the Year winner, Bryan loves to keep the party going as he jumped off the stage to run down the runway to greet the crowd. The set was part country, part rock, and all street party.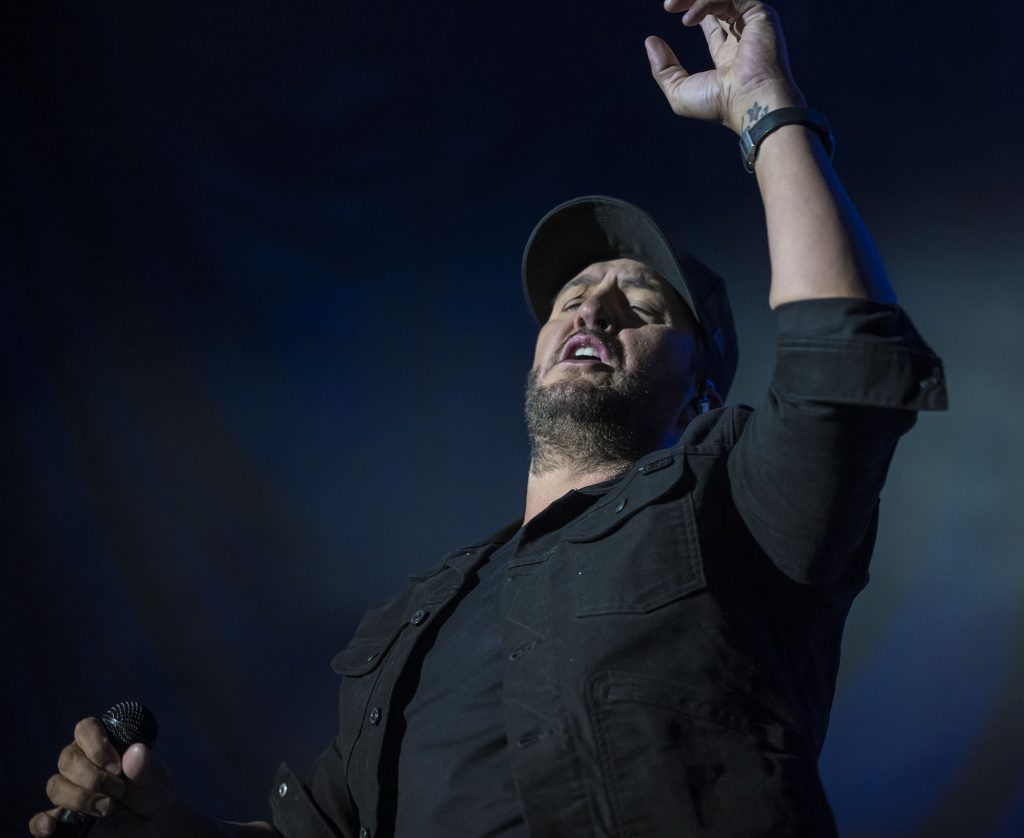 It was a predictable set with him asking the crowd if they had a margarita as he introduced his song "One Margarita." With his backward ball cap style, Bryan had a killer backing band and he has the chops of his own on guitar. Even though he has fiddles, banjos and pedal steel in his set, he takes many cues from big rock bands with flames, lasers and showers of sparks. All eyes are on him when he is on center stage.
Midland had a high-energy show that carried the first night. Lead singer, Mark Wystrach is a graduate of Tucson's Salpointe Catholic High School and he could not stop making Arizona references, which added to the charm of the performance.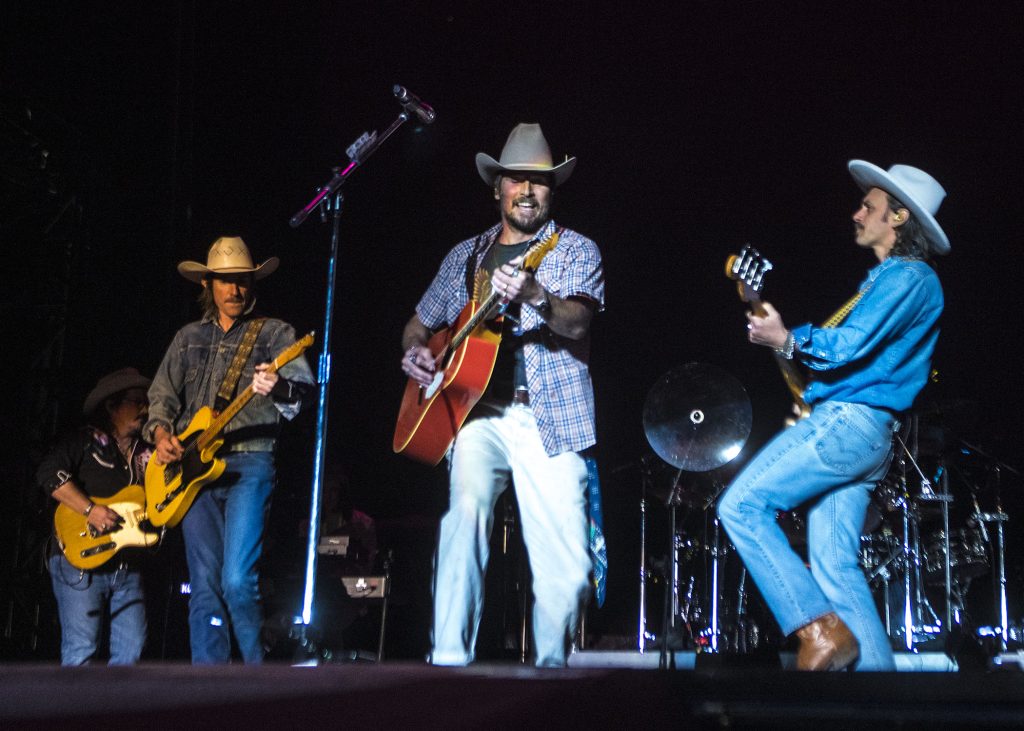 Their taste in covers was impeccable, from an awe-inspiring cover of "Wichita Lineman," one of several Jimmy Webb songs that became career-defining single for the late Glen Campbell, to "The Boys Are Back in Town" and Jerry Reed's "East Bound and Down." 
Their set included Jon Pardi joining them onstage for a spirited "Longneck Way To Go," a collaboration featured on both artists' latest albums. One has to travel far and wide to catch such a great performance.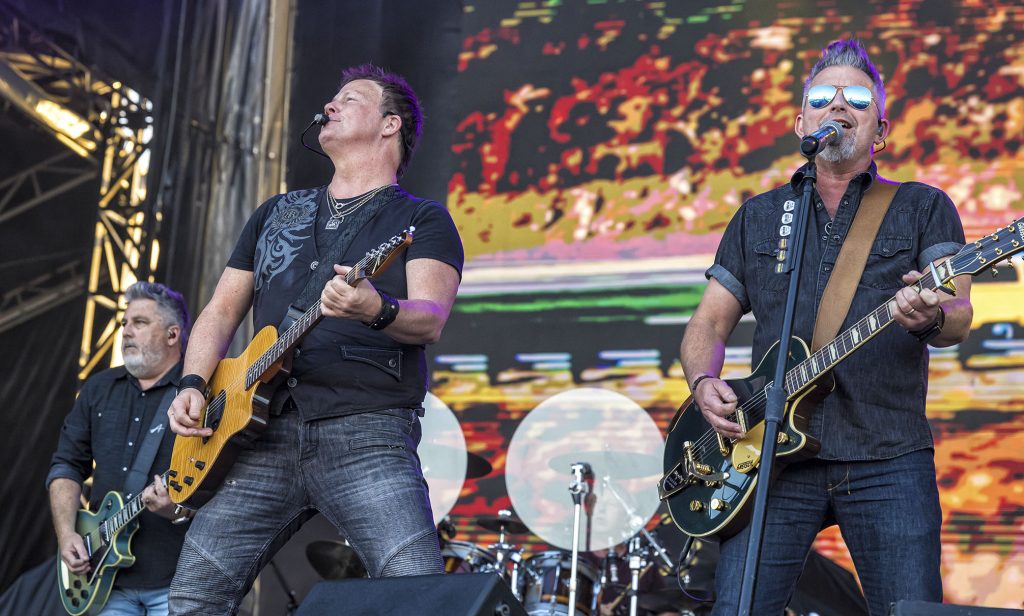 The most nostalgic act of the weekend was Tracy Byrd's appearance.  It's been 30 years since he topped the Billboard charts with "Holdin'Heaven" and he still sounds great. His rendition of Townes Van Zandt's "Pancho and Lefty" was great. It was a very spirited set from start to finish.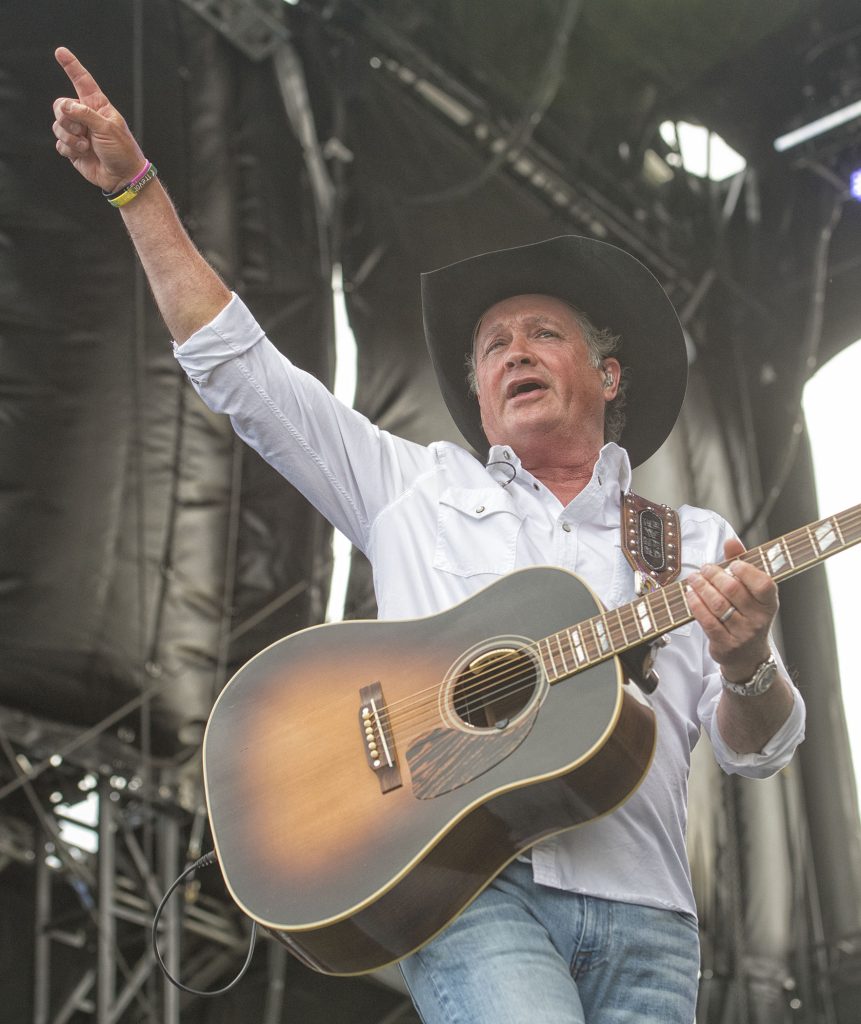 Bailey Zimmerman delivered one of the most energetic sets of the weekend. Zimmerman is an artist who has yet to release a full-length album of songs. He drew a huge crowd at the main stage when many attendees are barely awake from the previous night's shenanagans. His 45-minute set included hit songs "Religously," "Rock and a Hard Place," "Fall in Love" and "Fixin' to Break."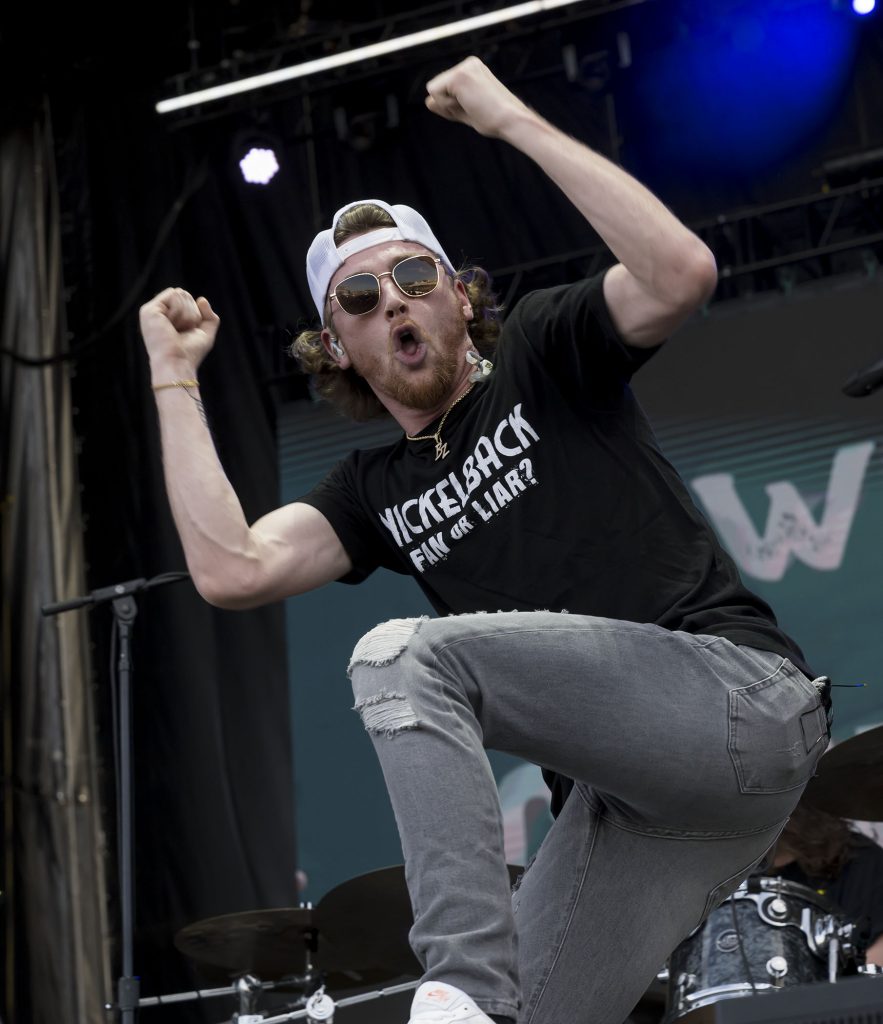 Fans were swooning at every move the singer made. Zimmerman will be on tour this summer with Morgan Wallen. Now that will be a match made in heaven.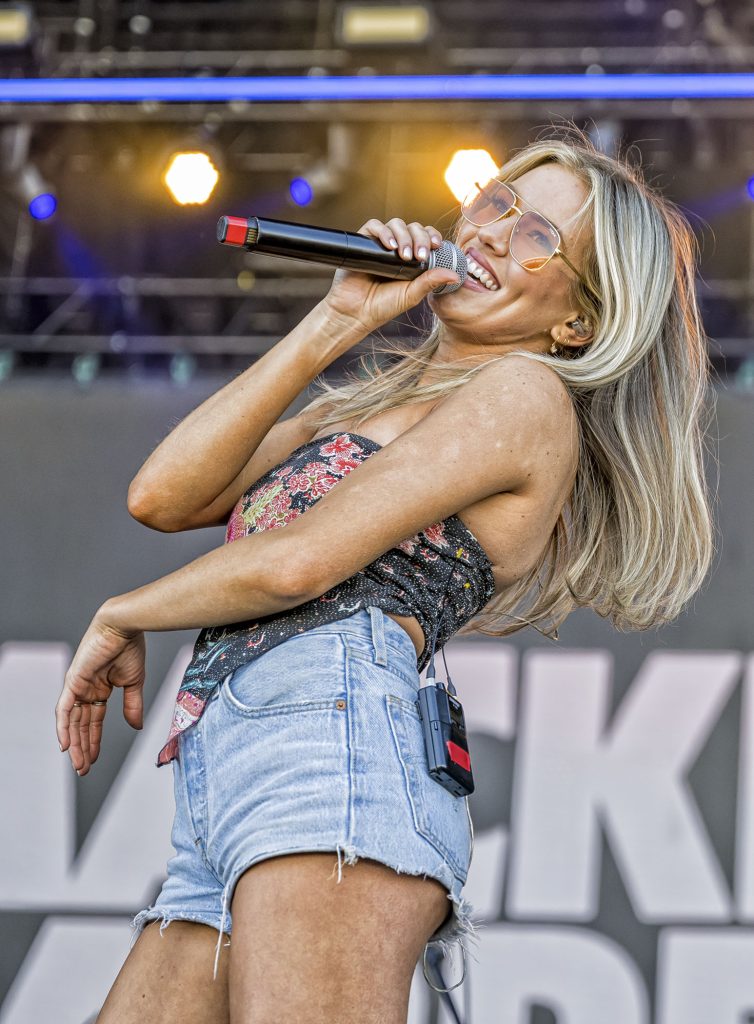 We have to give the ladies some love since there weren't many on the weekend schedule. Mackenzie Carpenter covered Brooks & Dunn's "Neon Moon" to an early crowd at the main stage. She greeted the fans with "Are y'all drinking yet?" and was met immediately with an enthusiastic cheer.
She followed the anthem with her take on Cyndi Lauper's "Girls Just Wanna Have Fun," called "Country Girls Just Wanna Have Fun." The crowd was moving as she belted out a cover of Whitney Houston's "I Wanna Dance With Somebody." It was a mid-day highlight for sure!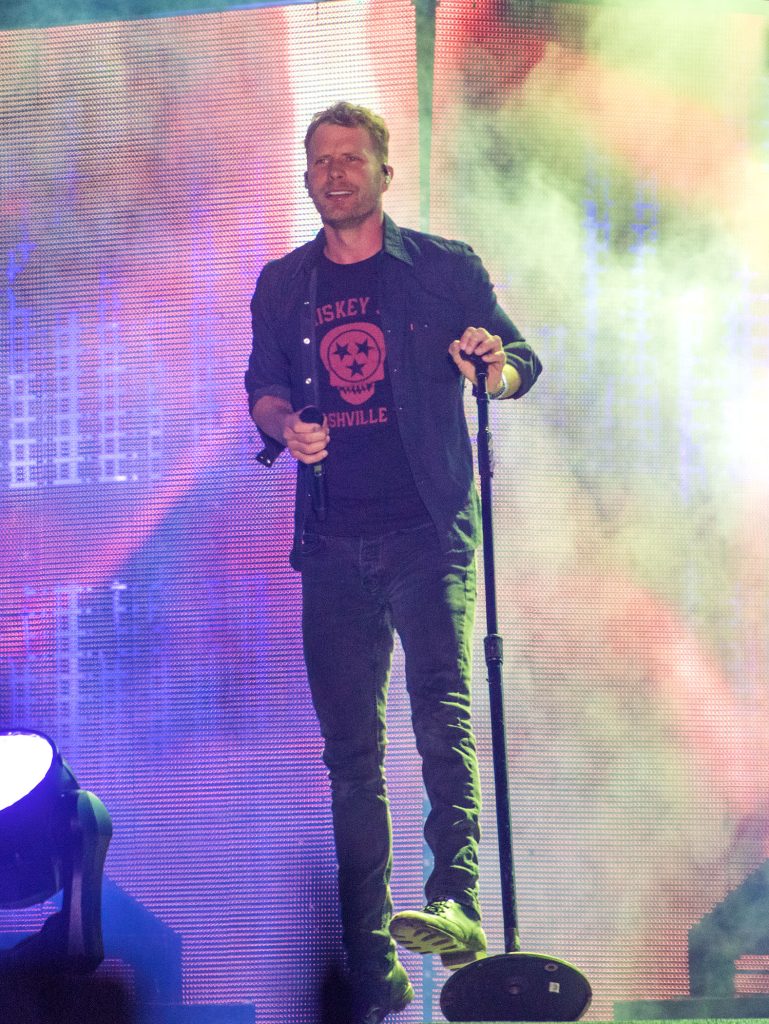 Fans experienced great music, weather, and a plethora of many other rewards during the weekend. Many fans were purchasing their tickets and camp spaces for next year before leaving the gates. It doesn't seem to matter who will be playing. They will be back for more fun.
Words and Photos By Mary Andrews