K-Pop band Tomorrow x Together made history on Saturday night as they headlined Lollapalooza's Bud Light Stage. Diehard fans waited all day on the rail in the rain to see the band's set.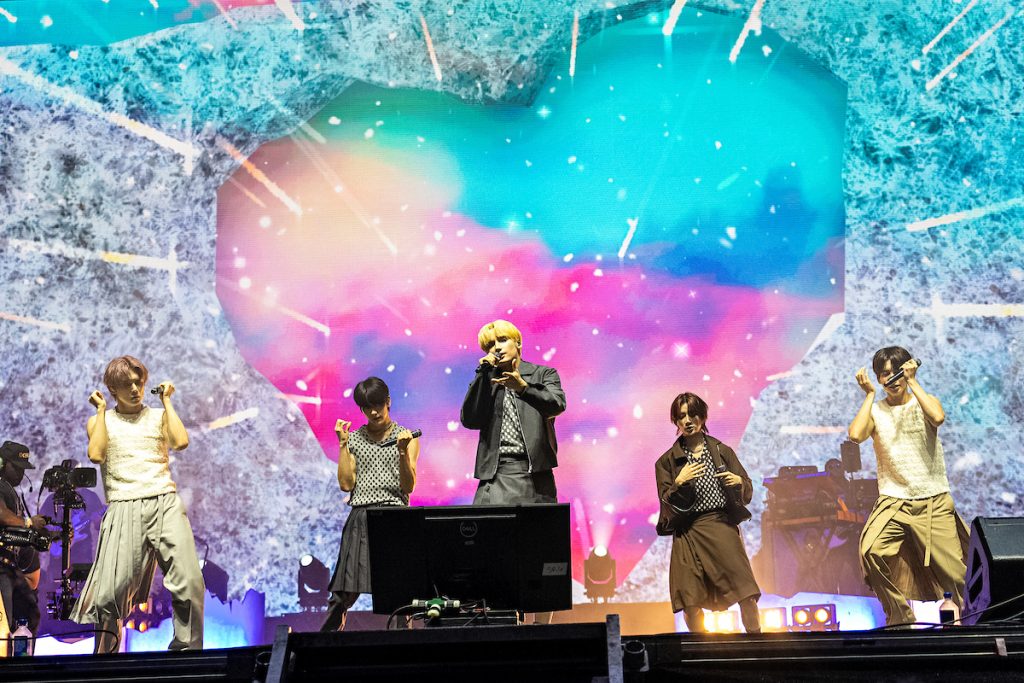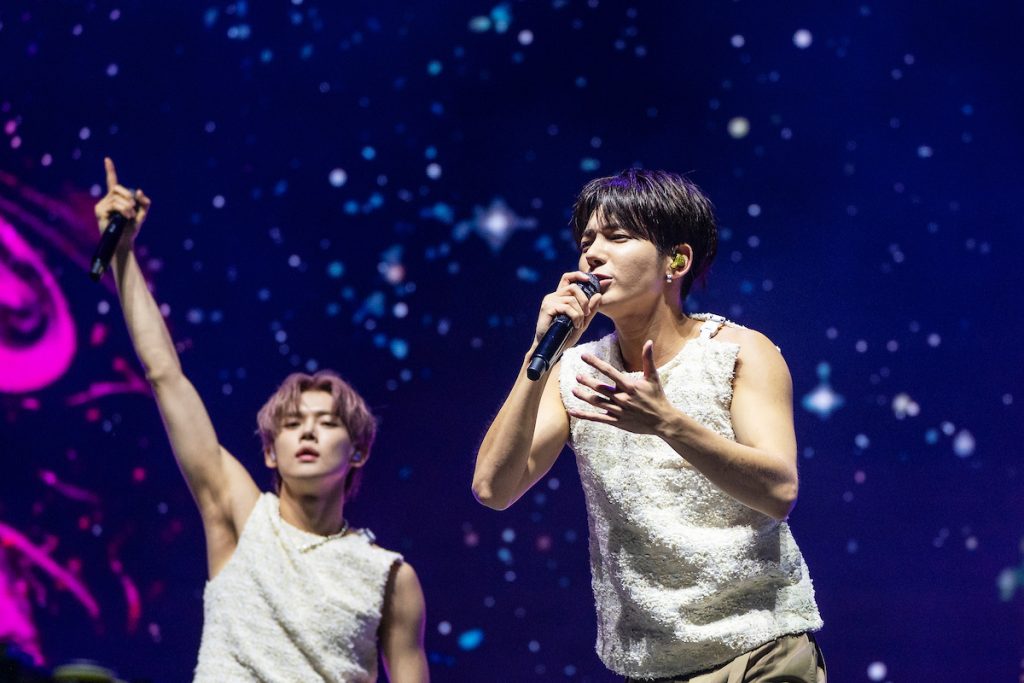 Signs with MOA written on them were seen throughout the crowd as the day progressed toward their start time. MOA is the official name for TXT's fans stands for Moments of Alwaysness. As evening fell on the festival more people moved toward the North end of the festival, more signs referenced the five members Taehyun, Yeonjun, Beomgyu, Hueningkai, and Soobin, and more TXT light sticks lit up the night sky creating a sea of globes throughout the crowd.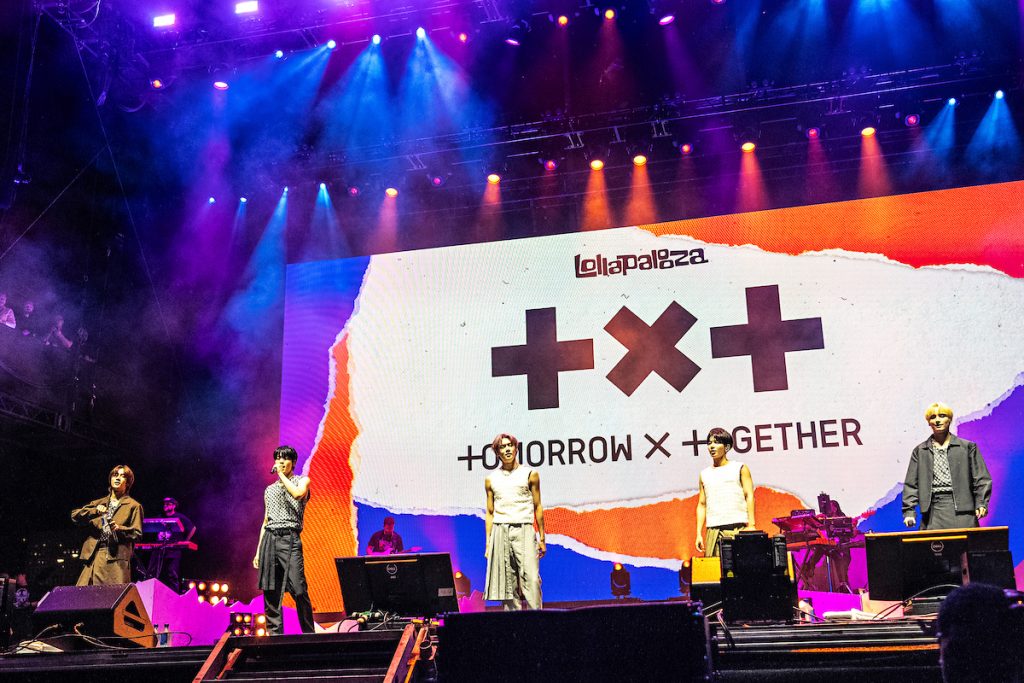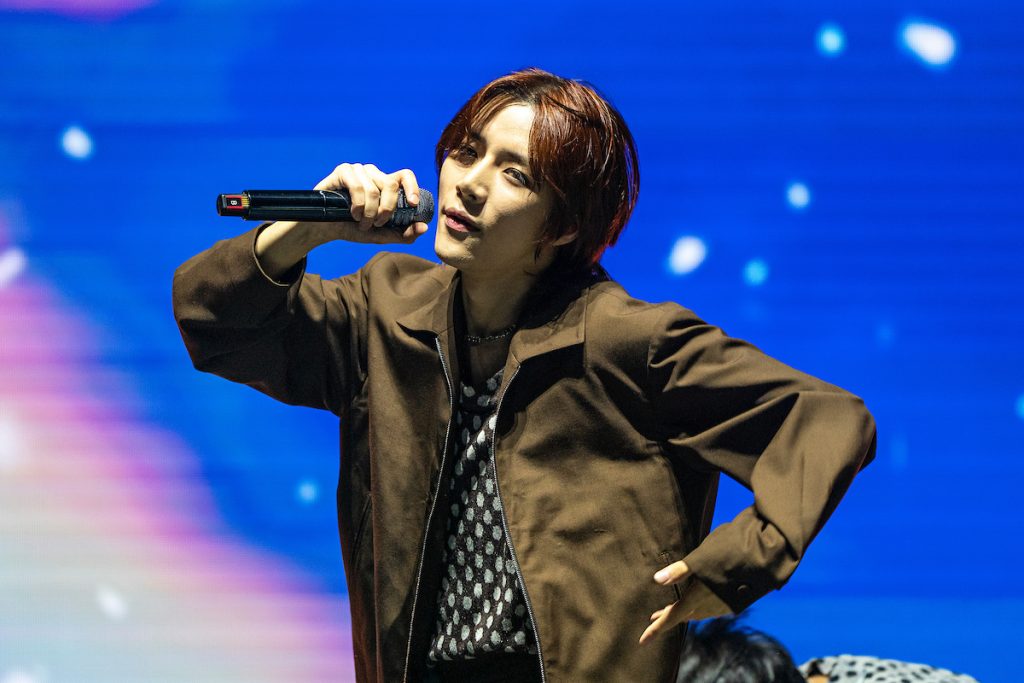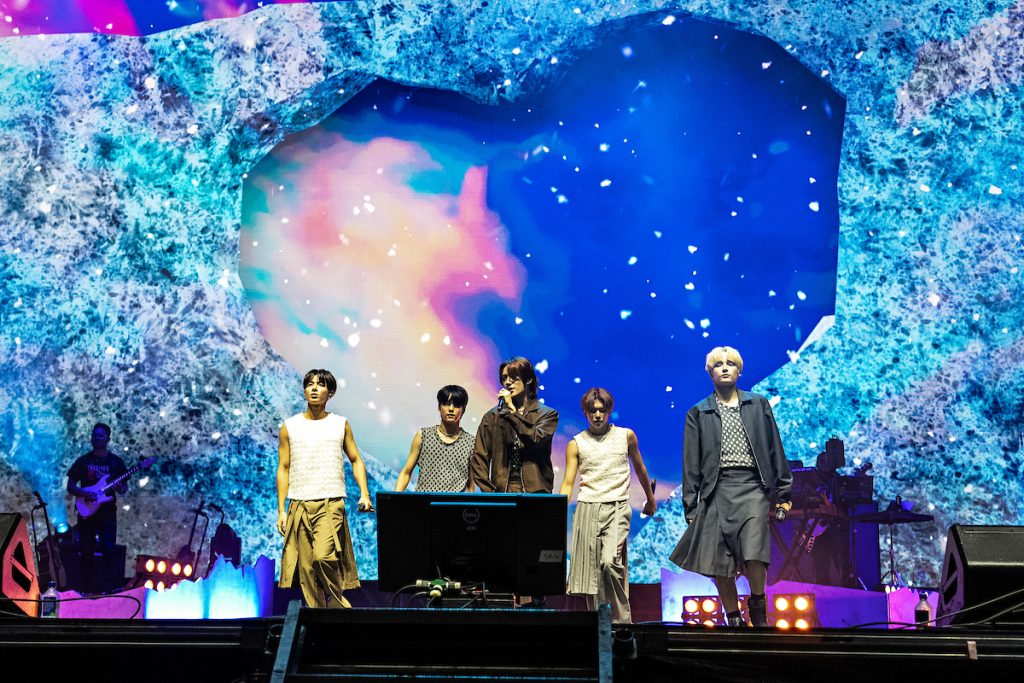 By the time the set started around 8:30 PM tens of thousands of people had gathered.As the clock counted down from three minutes the crowd roared as the band was about to take the stage.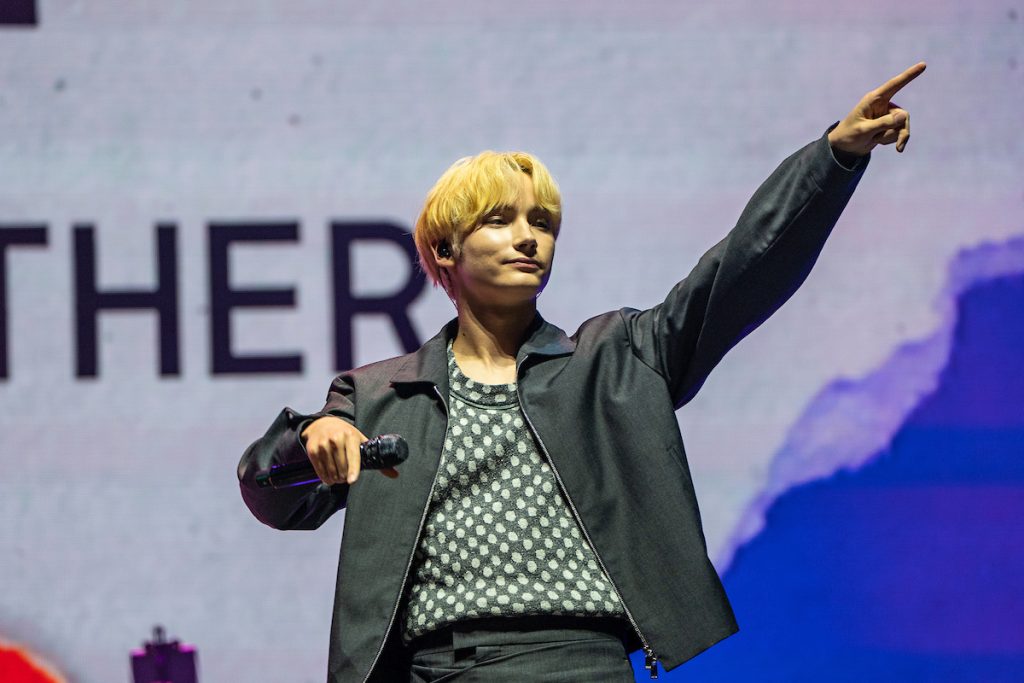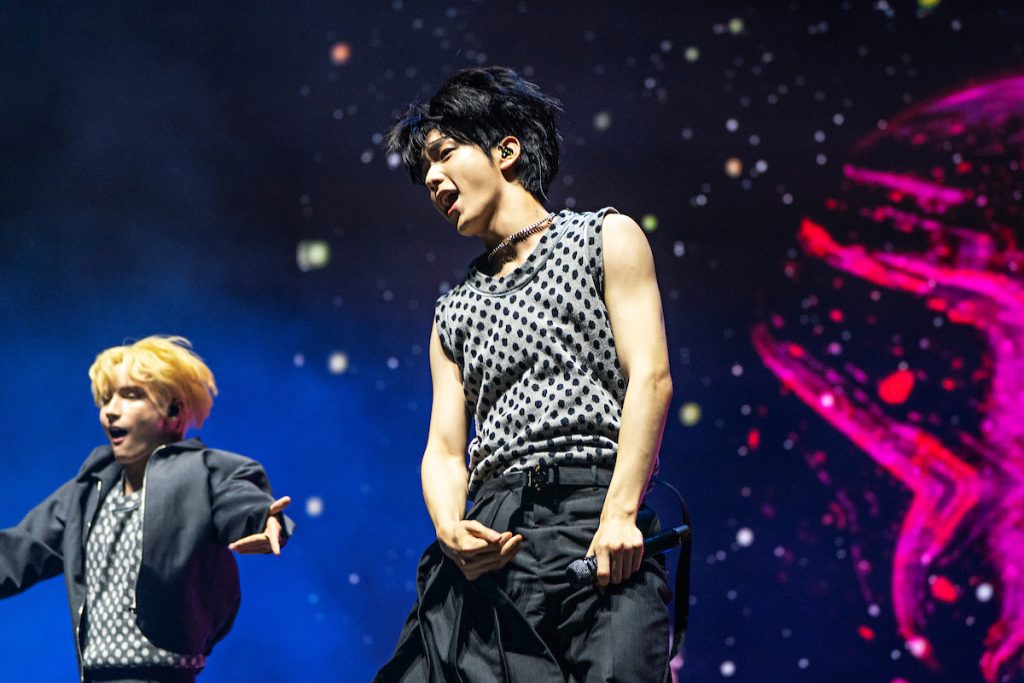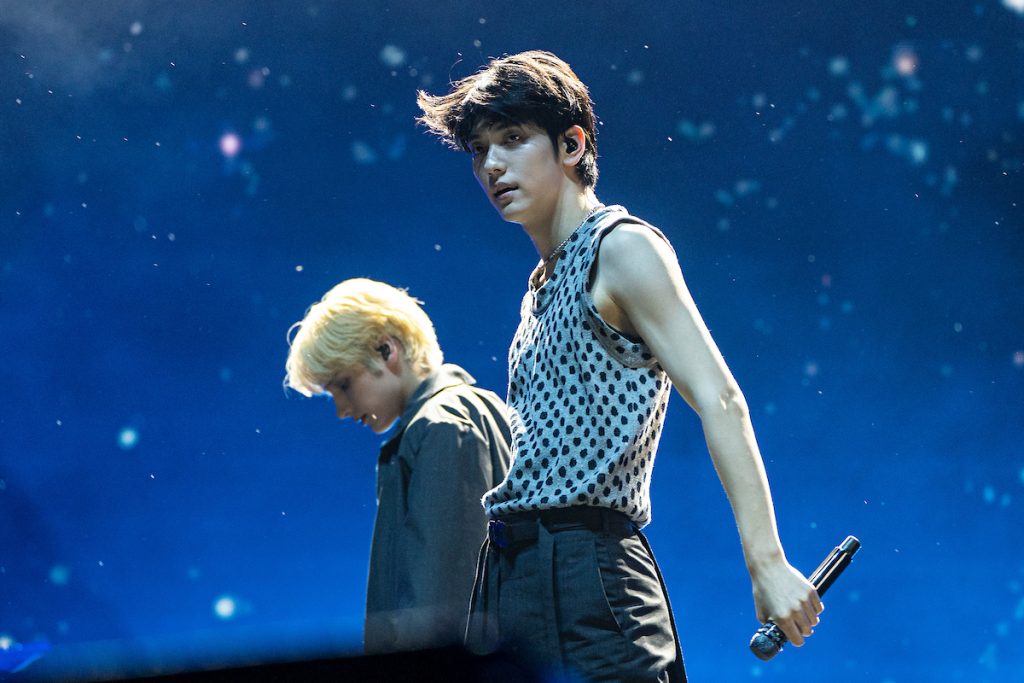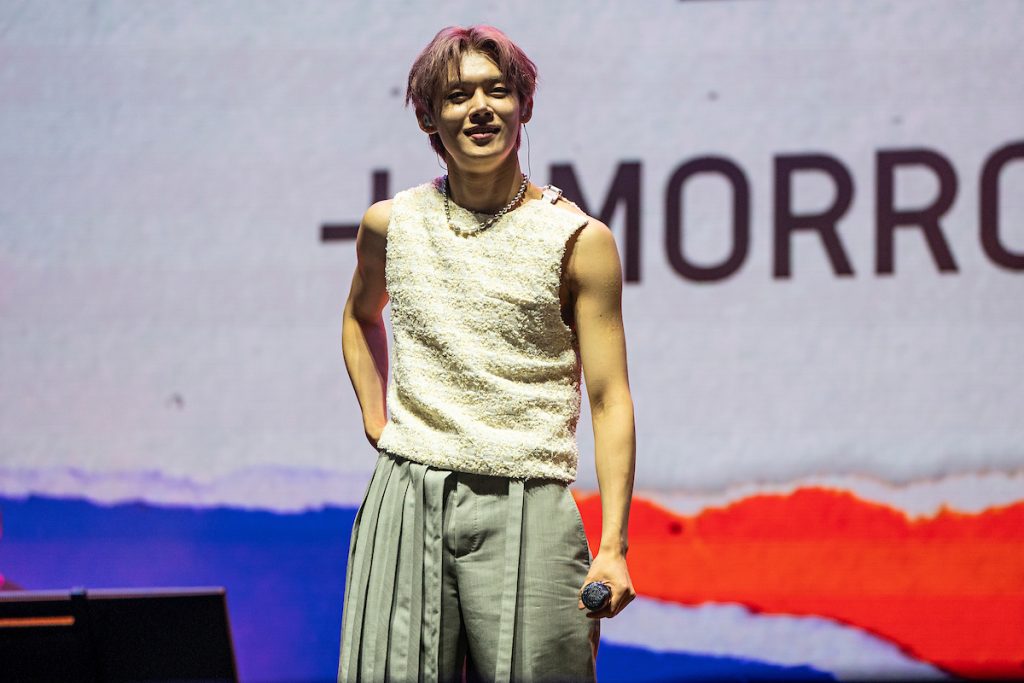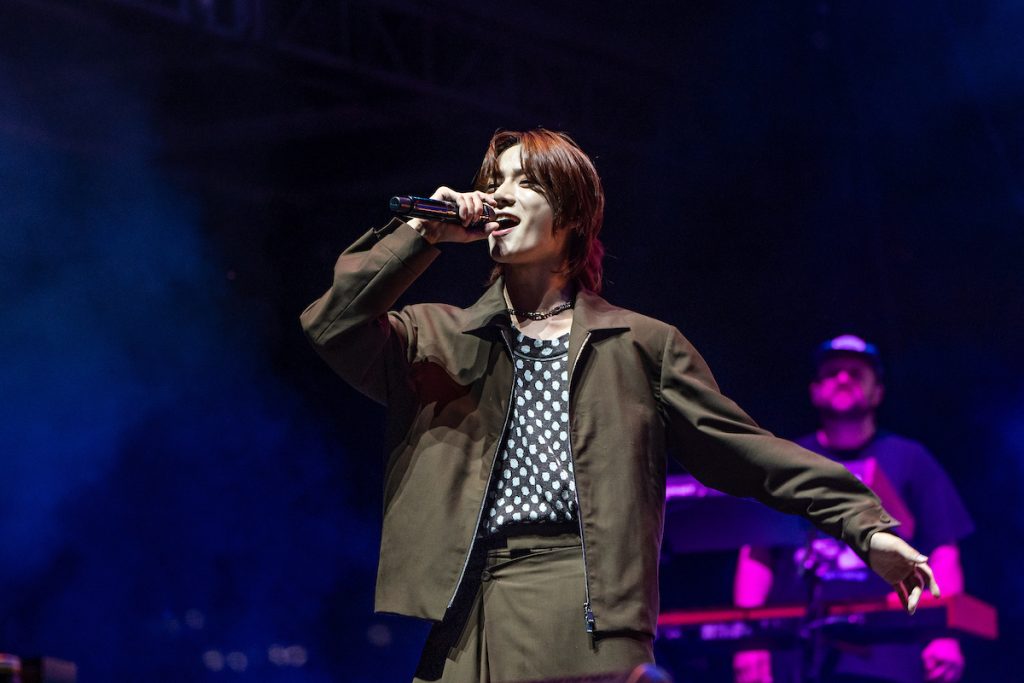 In 2022, the group of five members marked their U.S. festival debut at Lollapalooza, solidifying their status as a premier K-pop ensemble gracing the festival's stage. We were on hand on last year to see their debut on the Perry stage.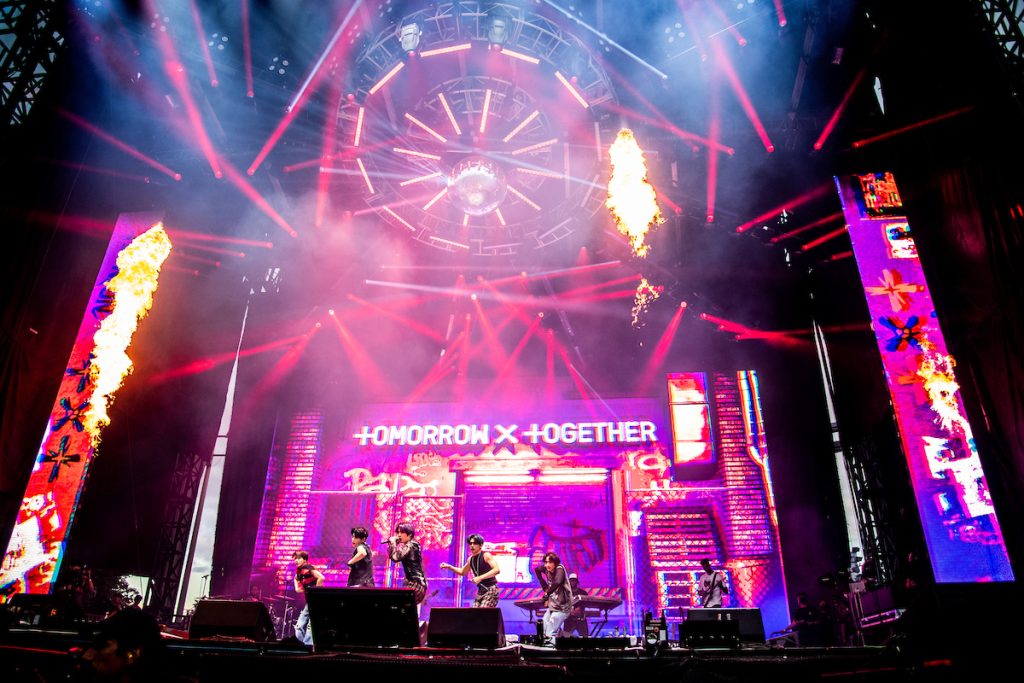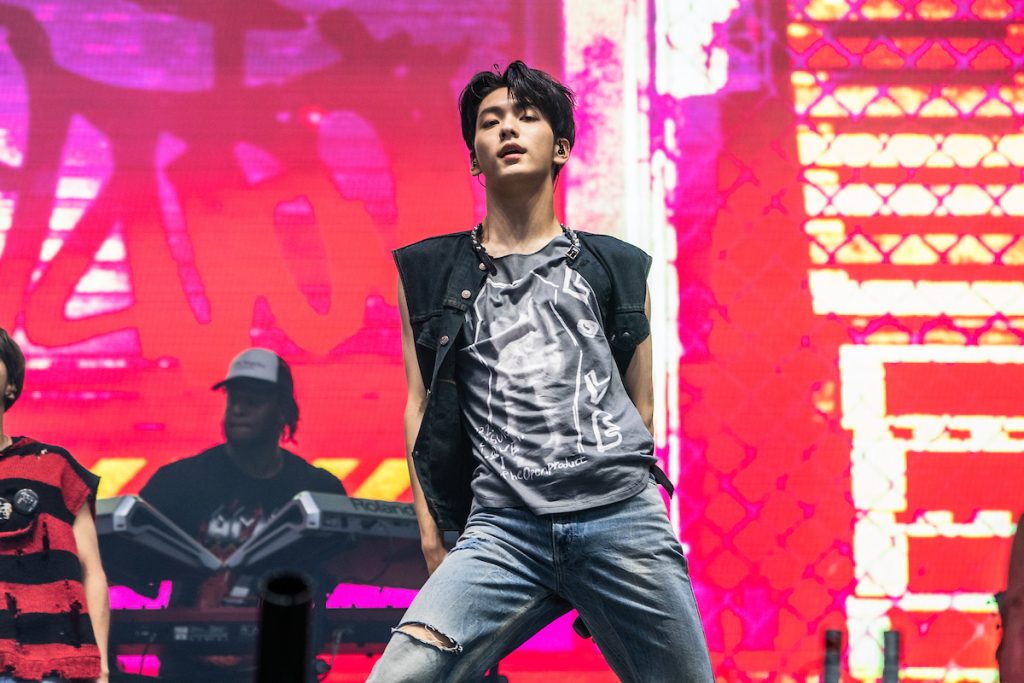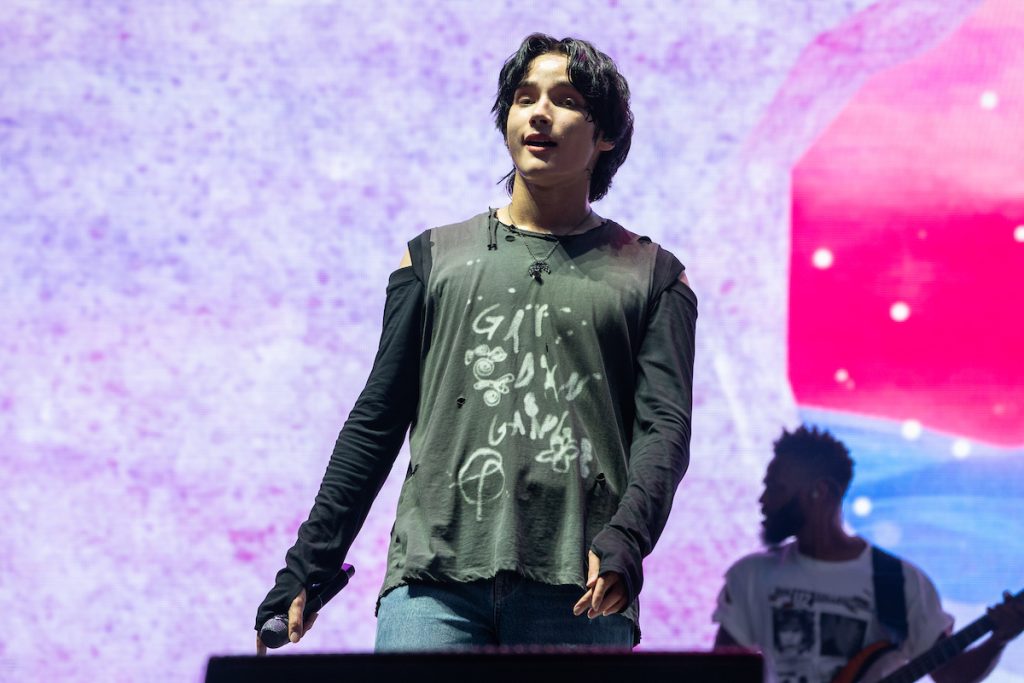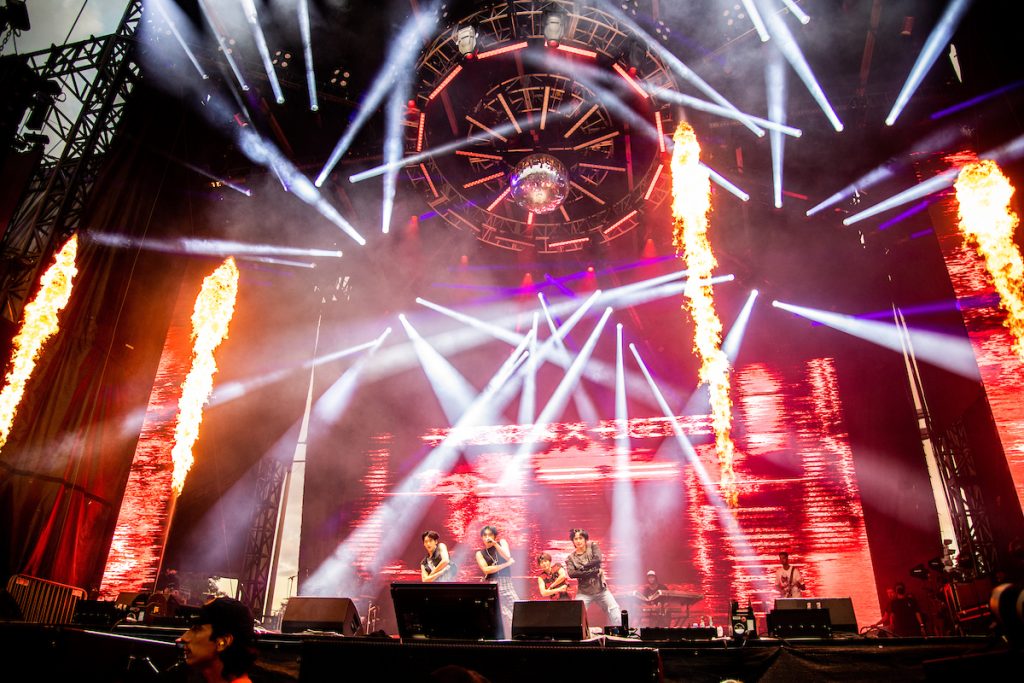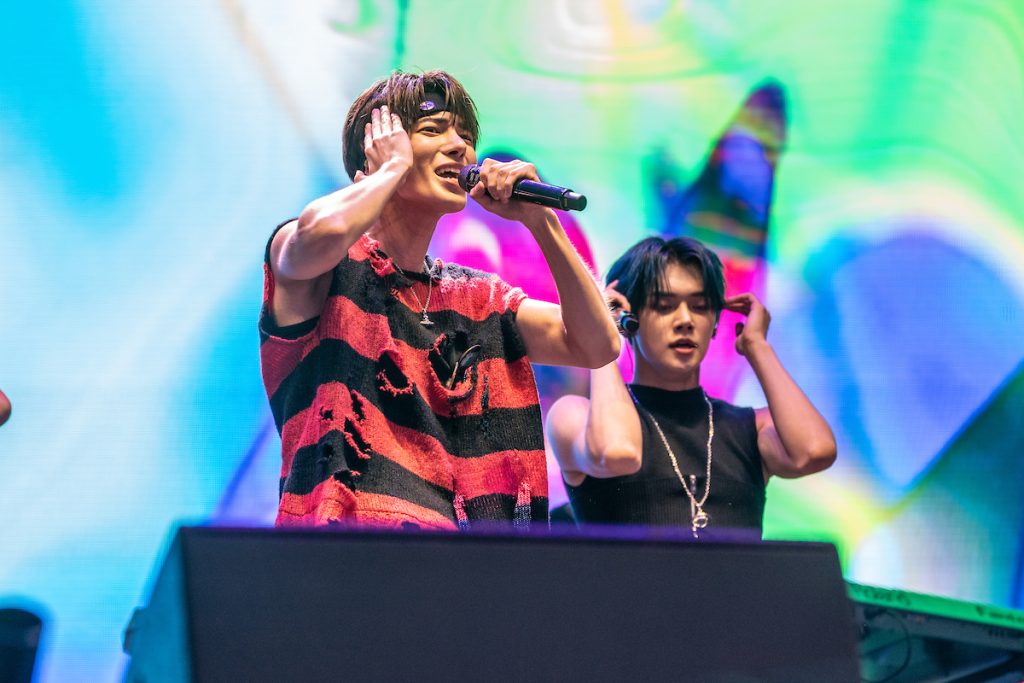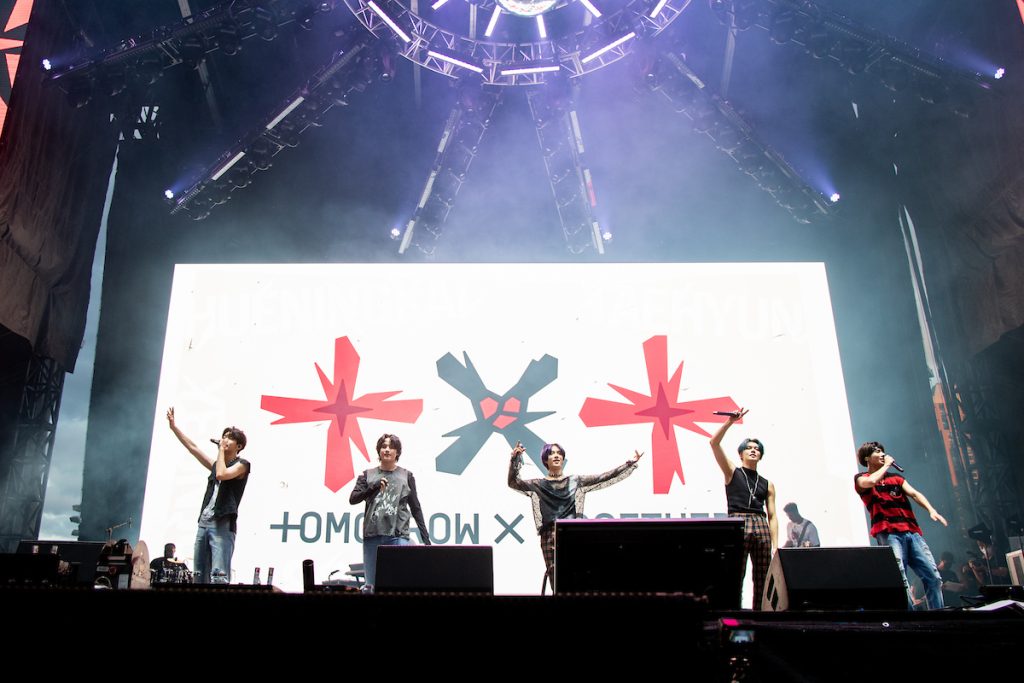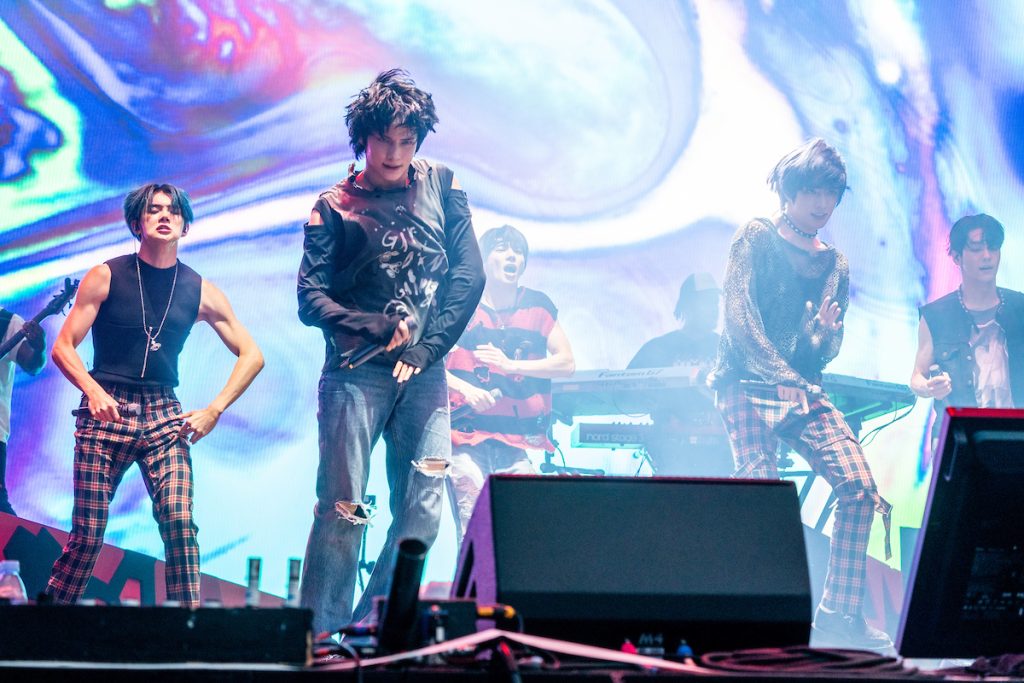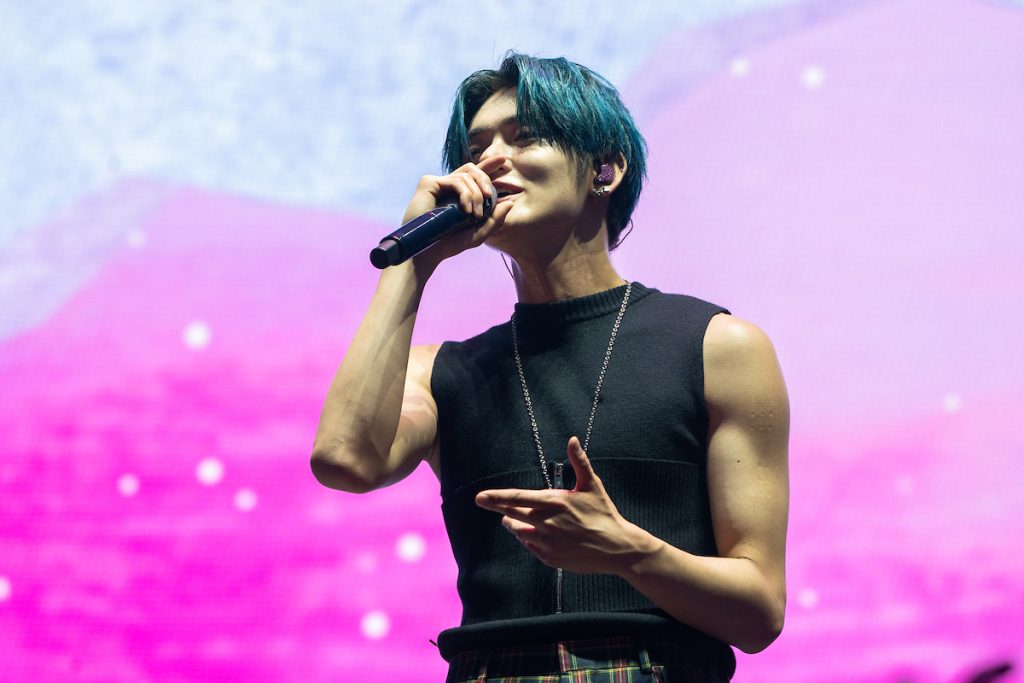 TXT kicked off their performance by revisiting some of their earlier works, starting with "Dear Sputnik." They seamlessly transitioned to captivating the audience with "Devil by the Window" and "Tinnitus," two tracks from their most recent mini-album, The Name Chapter: TEMPTATION.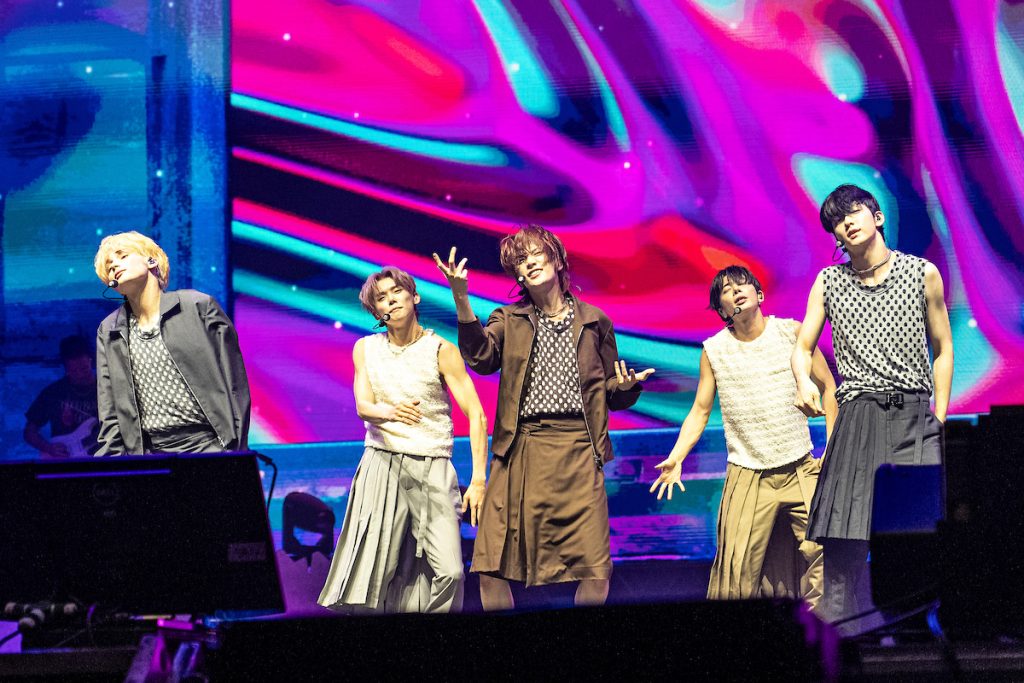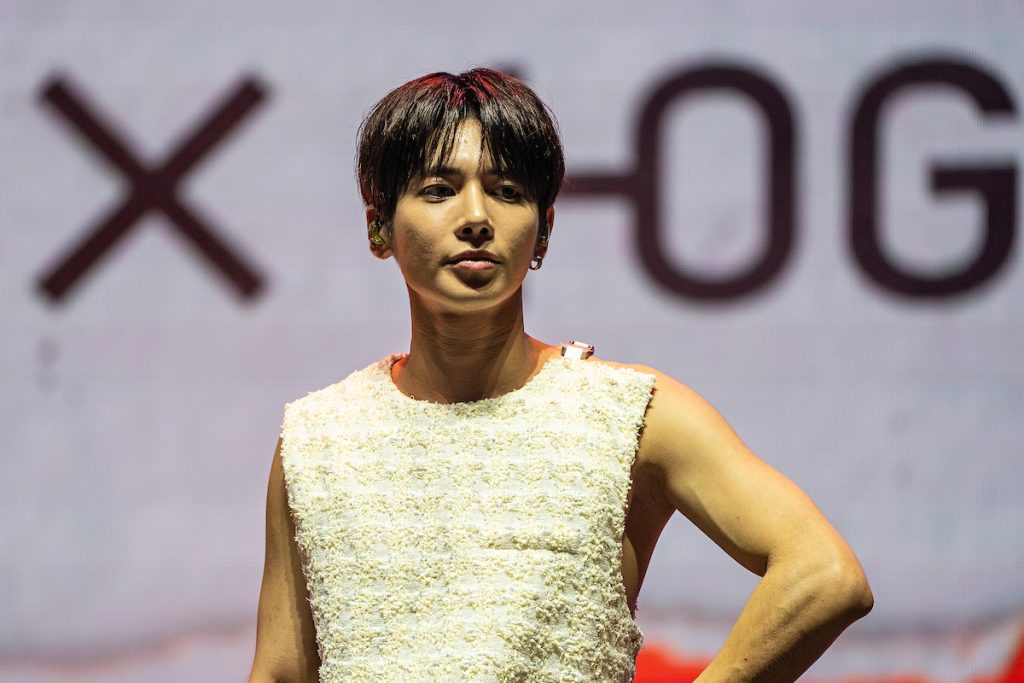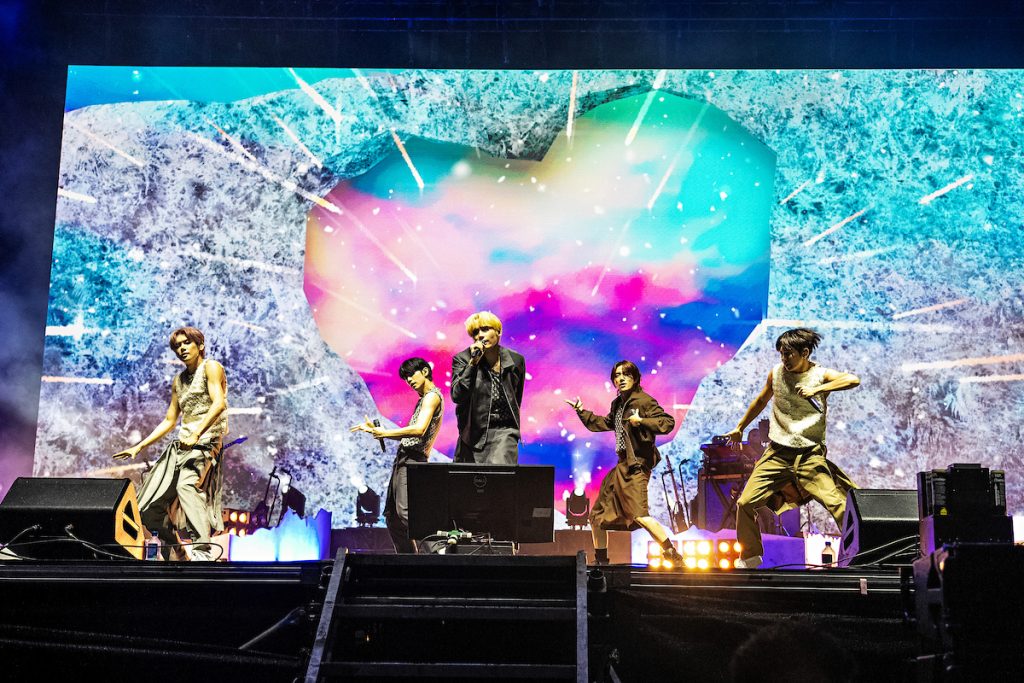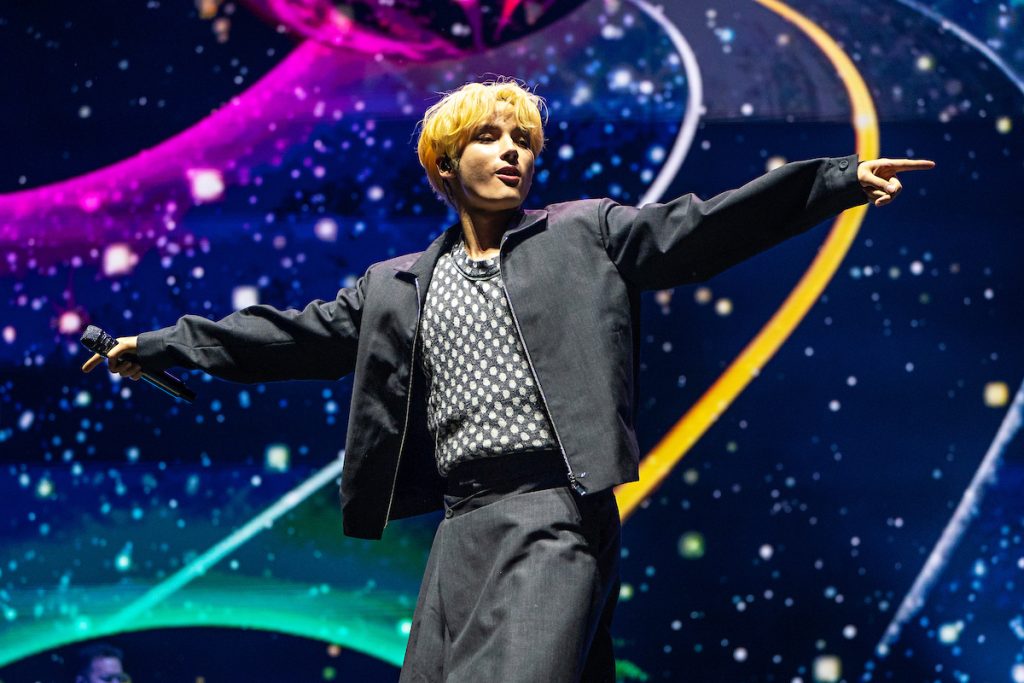 As the concert progressed, it became increasingly evident how much TXT had matured since their last appearance. Their on-stage conversations flowed more freely compared to the previous year, exuding a sense of ease. They appeared more at home on the stage, allowing more of their individual personalities to shine through.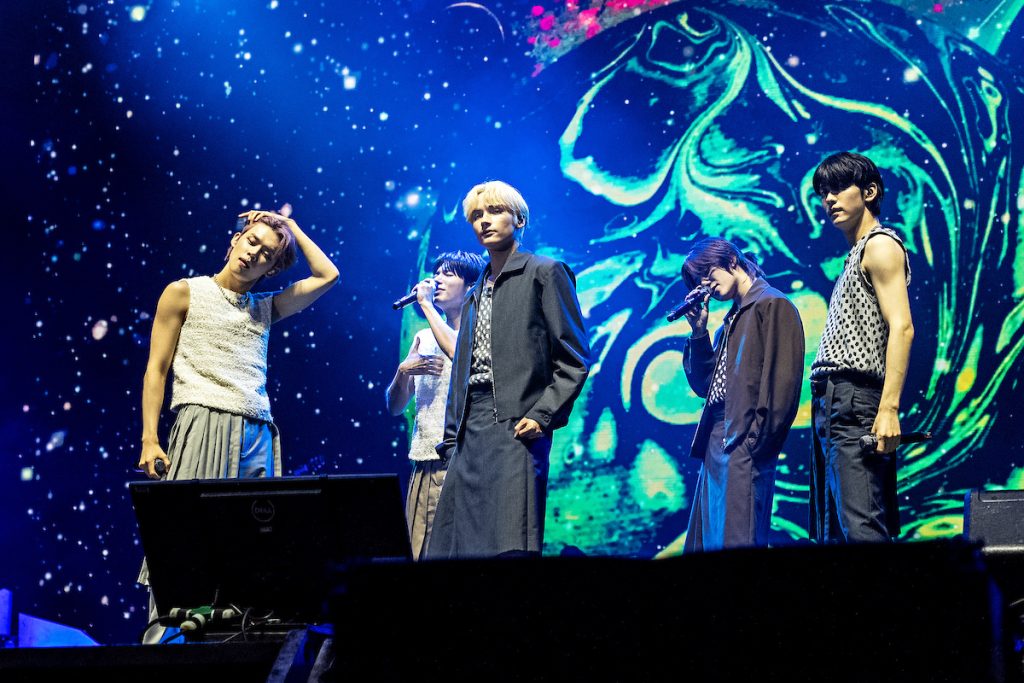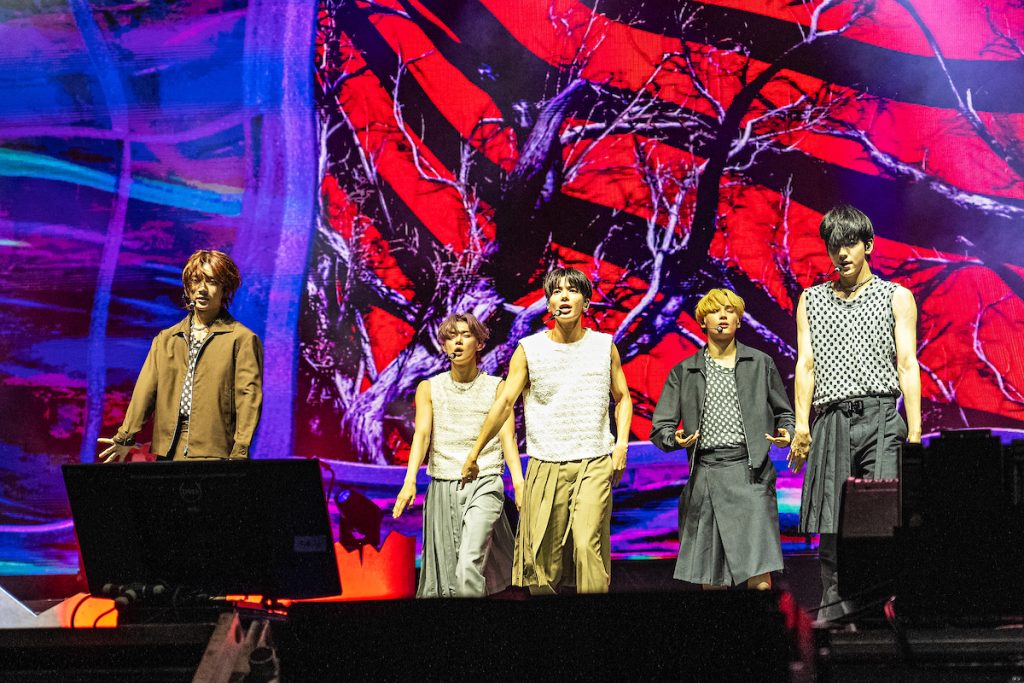 After the second song, the group took a break from dancing to get fitted with wireless headset mics and introduce themselves individually. The group spoke about how important Chicago and the festival had been in their careers. They obviously have a lot of love for the city.
The rain came back toward the end of the TxT set but the fans stayed until the last note of the night after the long year long wait to see their favorite band again.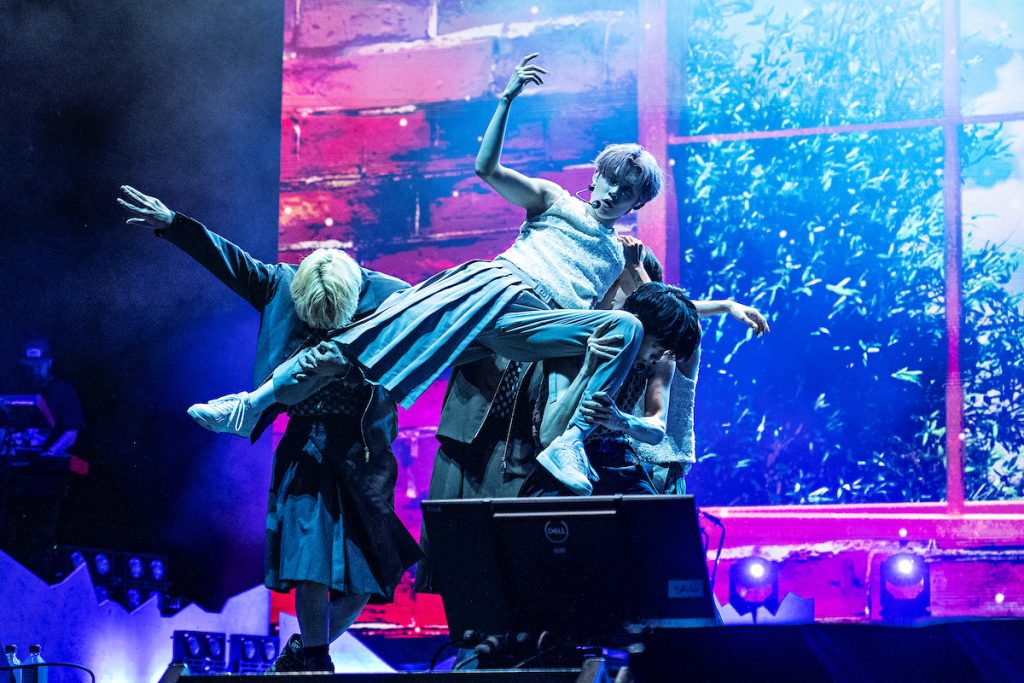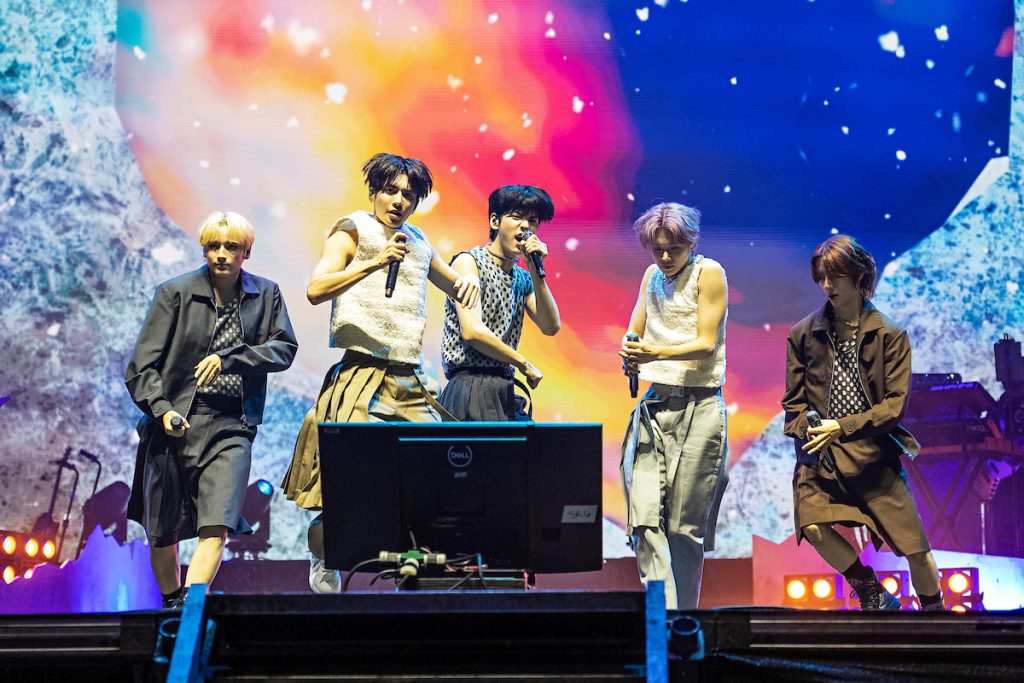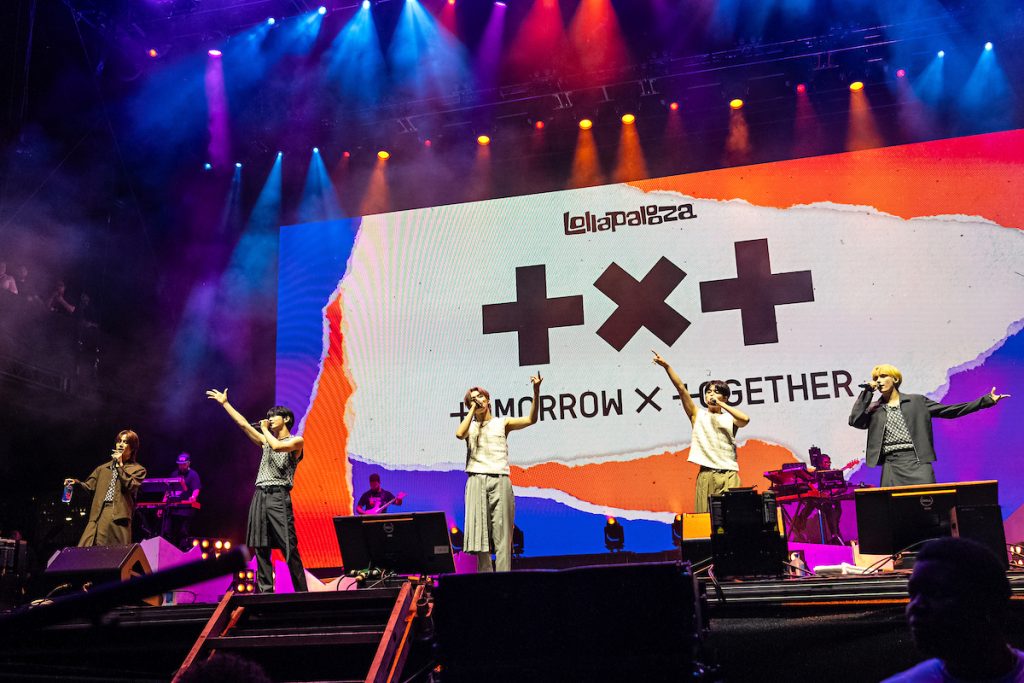 TxT is finishing up a world tour with only two show dates left on the schedule this week in Indonesia and the Philippines.
The band also hit another big milestone this week hitting over one billion over 1 billion on-demand streams in the USA.