In honor of the official portraits of President Barack Obama and his wife Michelle Obama finally being unveiled at the White House last month, I went to visit their portraits that are in a touring display at the Museum of Fine Art in Boston.
Previously these portraits had been on display at the Smithsonian's National Portrait Gallery in Washington DC since their unveiling in 2018. I had seen the President Obama portrait on a visit to DC but had never seen the portrait of Michelle as it was out on loan during my visits.
Barack and Michelle broke ground in American history becoming the first African American President and First Lady. So, it is fitting that the artists that were chosen for their official National Portrait Gallery portraits were also the first African American artists to be commissioned to paint presidential paintings for display.
Kehinde Wiley, a New York artist, was commissioned for the painting of the former President. President Obama is presented sitting in a chair leaning forward, in informal attire with an open collar, placed among foliage and flowers representing Chicago, Kenya, Indonesia and Hawaii.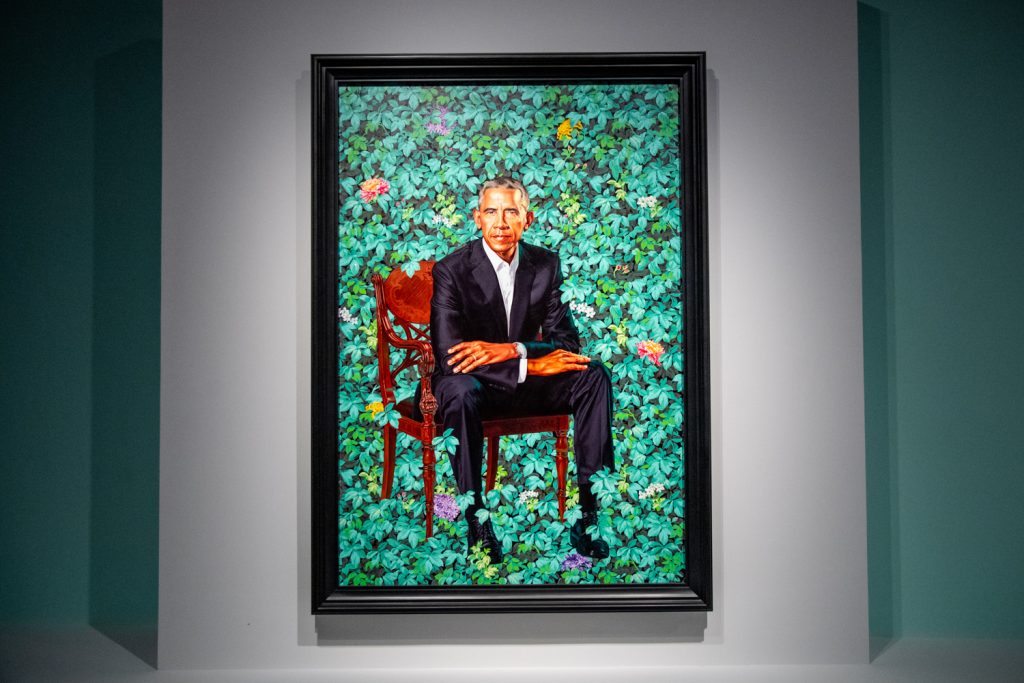 Wiley has commented saying "Art is about changing what we see in our everyday lives and representing it in such a way that it gives us hope."
First Lady Michelle Obama's portrait painting was done by Amy Sherald. In her portrait of Michelle, Sherald's signature techniques are on display with the first lady seated yet still floating against a pastel blue background. To depict skin tones for her subjects, Sherald uses a technique called grisaille utilizing different shades of grey.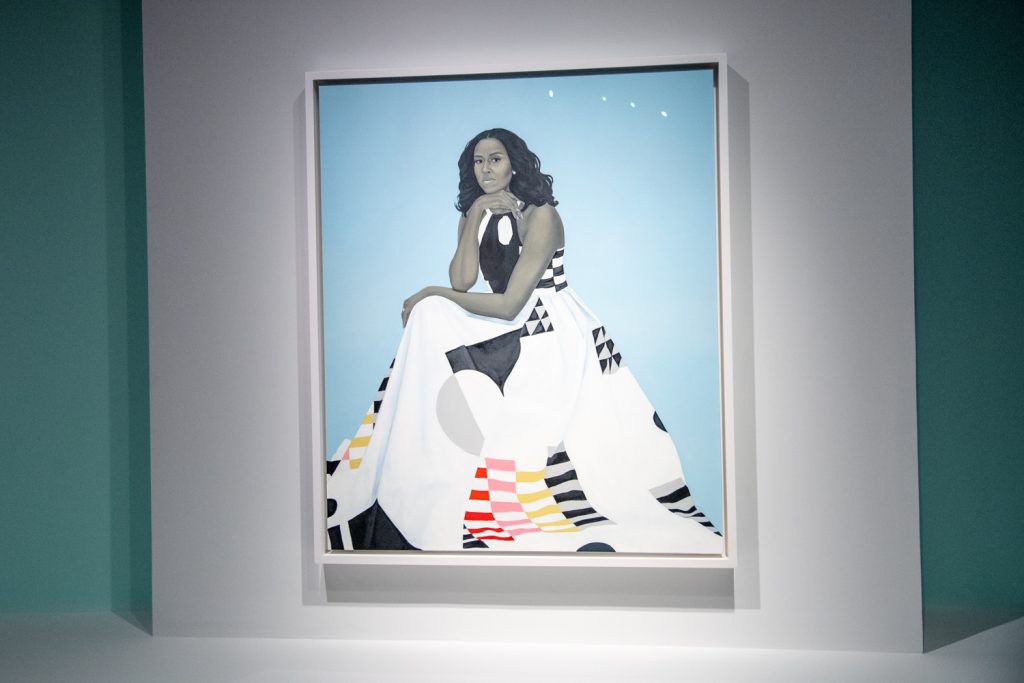 The photograph where Mrs. Obama posed for the portrait in a garden in Maryland in 2017 is also on display.
Both artists proved to show an innovative, contemporary spin on the paintings that moved away from the traditional portraiture forms of previous Presidential portraits.
It was remarkable to see the paintings side by side in the Boston exhibit.
With the admission price of to see the Obama Portraits, patrons can also enjoy the rest of the expansive art collection in the museum.
There are areas that focus on Egyptian antiquities, European art and South East Asian art. One of the rooms reminded me of a room at the Louvre with bright red wallpaper and amazing Renaissance era paintings on the wall.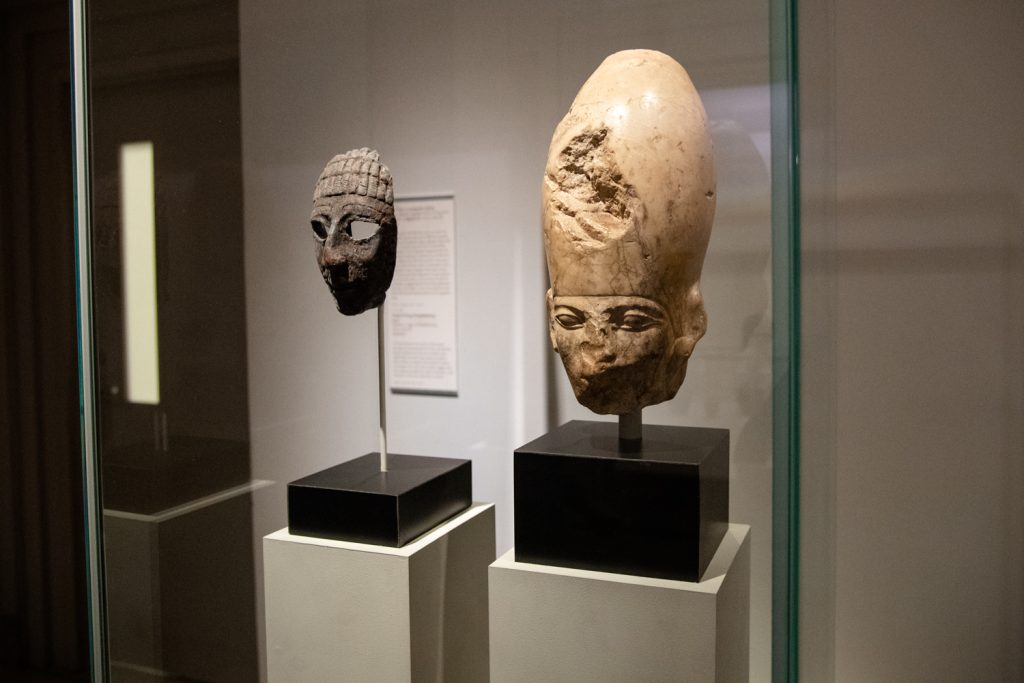 My favorite portion of the visit was seeing the expansive impressionist collection of Monet Paintings. I have seen Monet exhibits across the world but there was one stunning painting on display that I had never seen called La Japonaise from 1876 of a woman depicted in a Japanese style kimono with fans.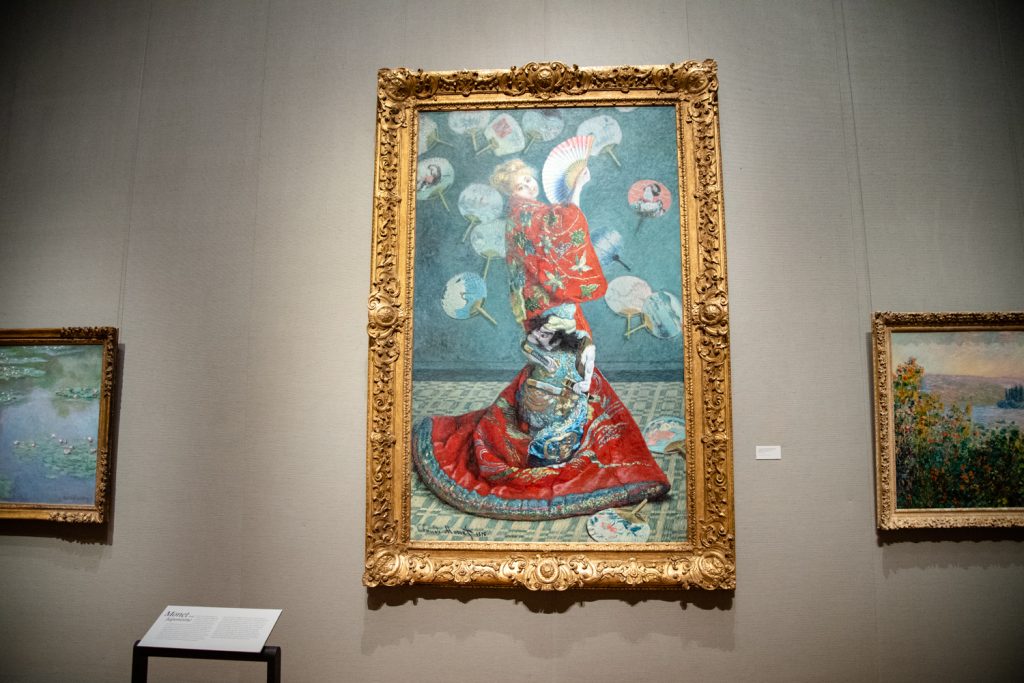 The MFA is located in just outside the south end of Boston near the campus of Northeastern University and is accessible by train, bus and car from anywhere in the city.
The Obama portraits will be on display at the MFA Boston until October 30, 2022. Visits are timed and must be booked in advance. Prices for the Exhibit include General Admission to the museum. Members: Free Admission, Adults $27.00, Youths 7–17 $10.00 and Youths 0–6 enter for Free.
There are two free days coming up where anyone can visit the museum for Free.
Monday October 10, 2022- Indigenous People's Day
Sunday October 30, 2022
Tickets can be purchased here.