For many years I traveled on Thanksgiving and spent it outside the U.S. causing me to miss the traditional Thanksgiving dinner. But the past two years I have made my new Thanksgiving tradition the Popeye's Turkey for the holiday dinner.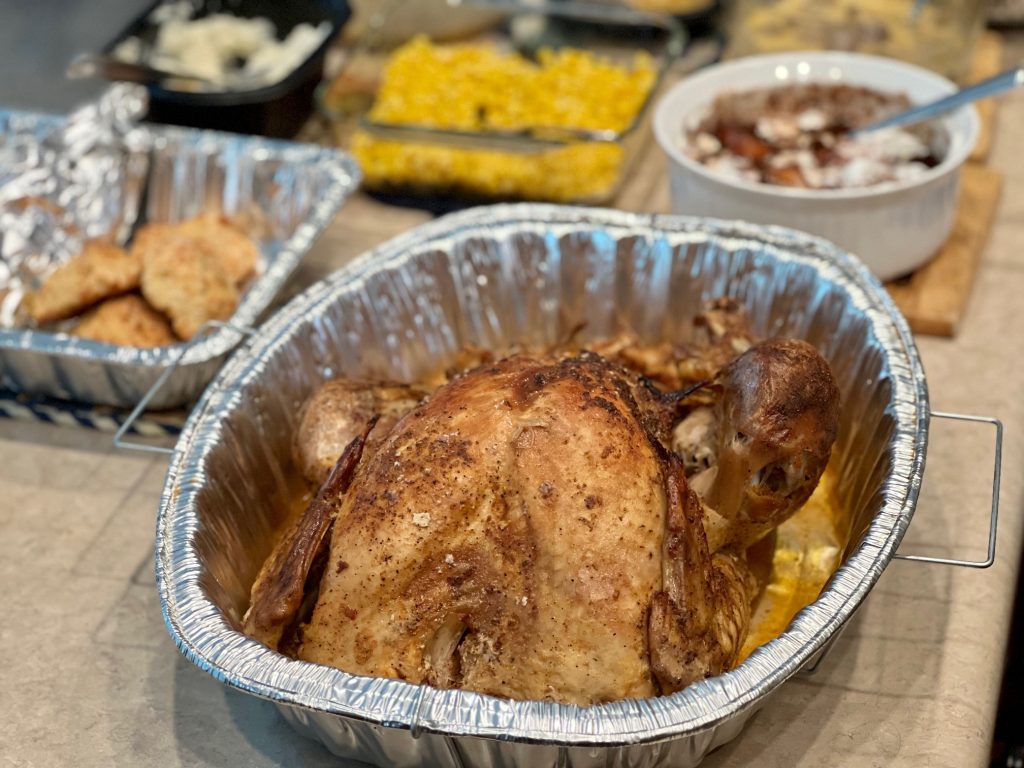 Thanksgiving has always been a time where you could take a few days vacation from work and stretch it into 10-day trip but the pandemic changed travel for everyone.
Last year I spent Thanksgiving in New Orleans with family and friends and my friend Josh told me about the Popeye's Turkey. I was intrigued and immediately set out to find one.
Popeye's is most famous for the chicken sandwich that sent everyone into a frenzy when it launched on August 12, 2019 and created a social media war between rival Chick-fil-A.
Popeyes describes the turkey as being marinated "with our signature blend of Louisiana seasoning, slow roasted and then flash fried for a crispy coating." It arrives frozen in insulated packaging and is sold frozen in stores and online as well. Instructions tell you to thaw it, then warm it through in the oven before serving.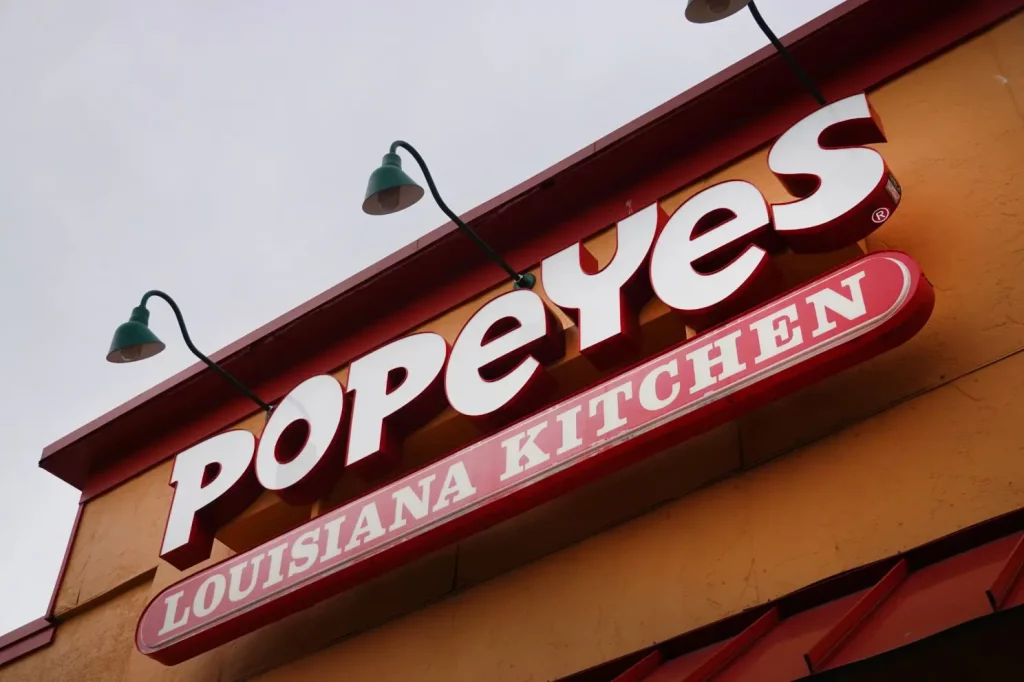 I am not a fantastic cook as most of my friends know so I had previously either gone to a friend or family members house to celebrate the holiday. If I did host dinner, my meal would always consist of pre-cooked Honey Baked Ham and frozen sides. This meal was always good and consistent but my new Turkey discovery would take my holiday gatherings to a whole new level.
In 2021, I think I found the last Popeye's Turkey available in New Orleans after calling multiple stores on the Wednesday before Thanksgiving. Since we already had plans for the Thursday meal with dinner at a friend's house I decided to thaw the turkey in the refrigerator and host a Friendsgiving meal on Friday to test out the Turkey.
My bird came securely packaged and frozen solid when I picked it up so I let it thaw for two days in the refrigerator. This was not enough and I had to finish the thaw on Friday morning in a water bath in the sink.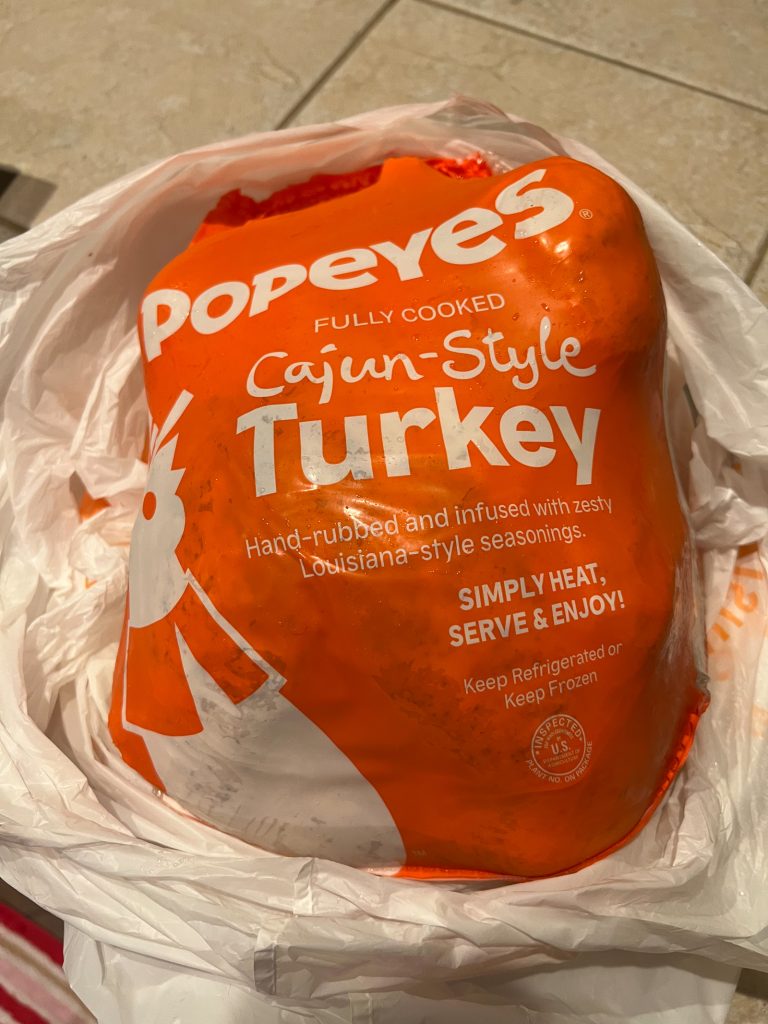 Important Tip #1: Take the turkey out of the packaging in the cooking pan. There is two layers of plastic wrap on the bird and if you cut into the second layer all of the juices will release so you want to make sure it is safely in the pan to preserve the yumminess and not make a mess.
Important Tip #2: Make sure to cut out the plastic pieces holding the turkey together so you do not get any melted plastic in your final dish. Some of the pieces are hidden and not in plain site.
Following the instructions, I baked it, covered in foil, at 375 for an hour and a half, then removed the foil and put it in for an additional 30 minutes. It emerged nicely browned and crisp-skinned, with bits of Cajun spice on the surface. I cooked it until it reached 165 degree internal temperature well above the recommended 150.
The last few minutes I set the oven to broil and placed it on the top rack to brown beautifully.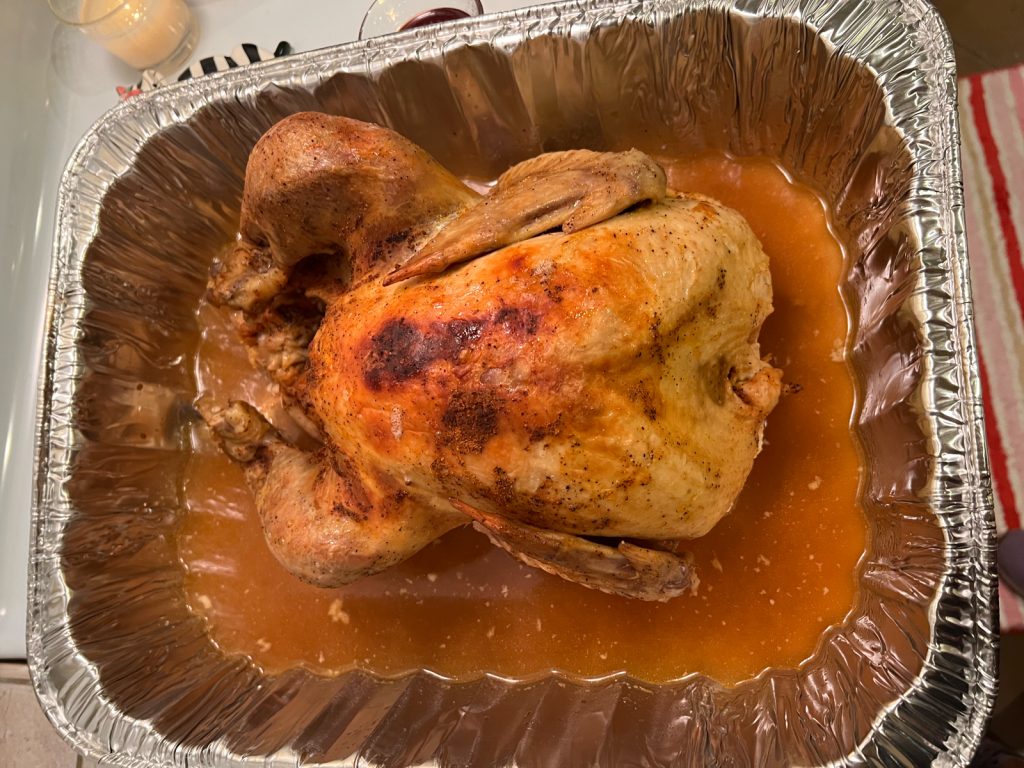 It gave up about a cup and a half of excellent pan juice that doesn't require defatting that can be used to make a gravy to accompany the main course, per Popeye's website. I didn't make the gravy but instead used the drippings to continue to baste the turkey after it was cut to make it extra moist and juicy.
The result was a moist Turkey that was by far the best I have EVER tasted.
This year I continued the Popeye's Turkey tradition at a friend's house near Cincinnati. This time we procured the turkey several weeks in advance after calling locations to locate one in the Cincinnati area.
Again the Turkey took over 3 days to thaw and produced a beautiful centerpiece to the Thanksgiving meal after preparing.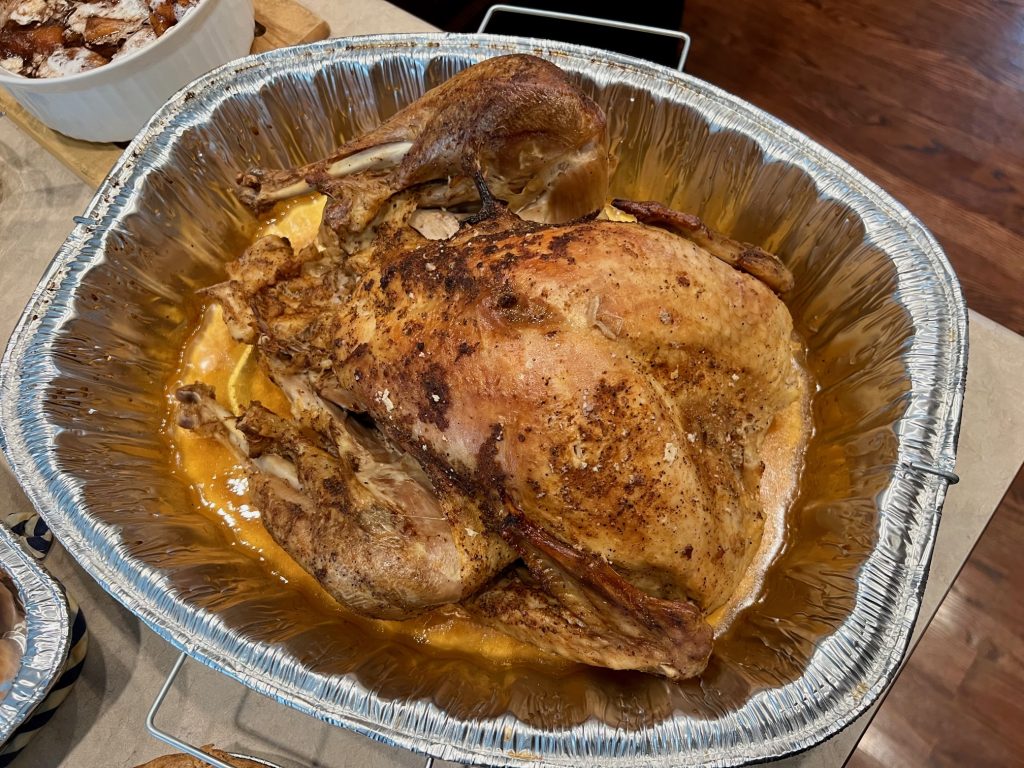 The leftovers on Friday were almost even better than the turkey straight out of the oven.
Preparing a Thanksgiving turkey can often be a daunting task for even an experienced cook so this is an amazing option for even a beginner home cook like myself.