Anyone who knows me knows that I hate summer. It's my least favorite season. The bugs, the heat, the humidity, it's just the worst. One of the few good things about warmer weather is the ability to enjoy beach life in New York, one of my favorite spots is of course Coney Island.
Coney Island takes up a tender spot in the somewhat frozen, hardened heart of any New Yorker. If you haven't been to Coney Island, then you haven't fully been to New York City.
If it Ain't Broke Don't Fix It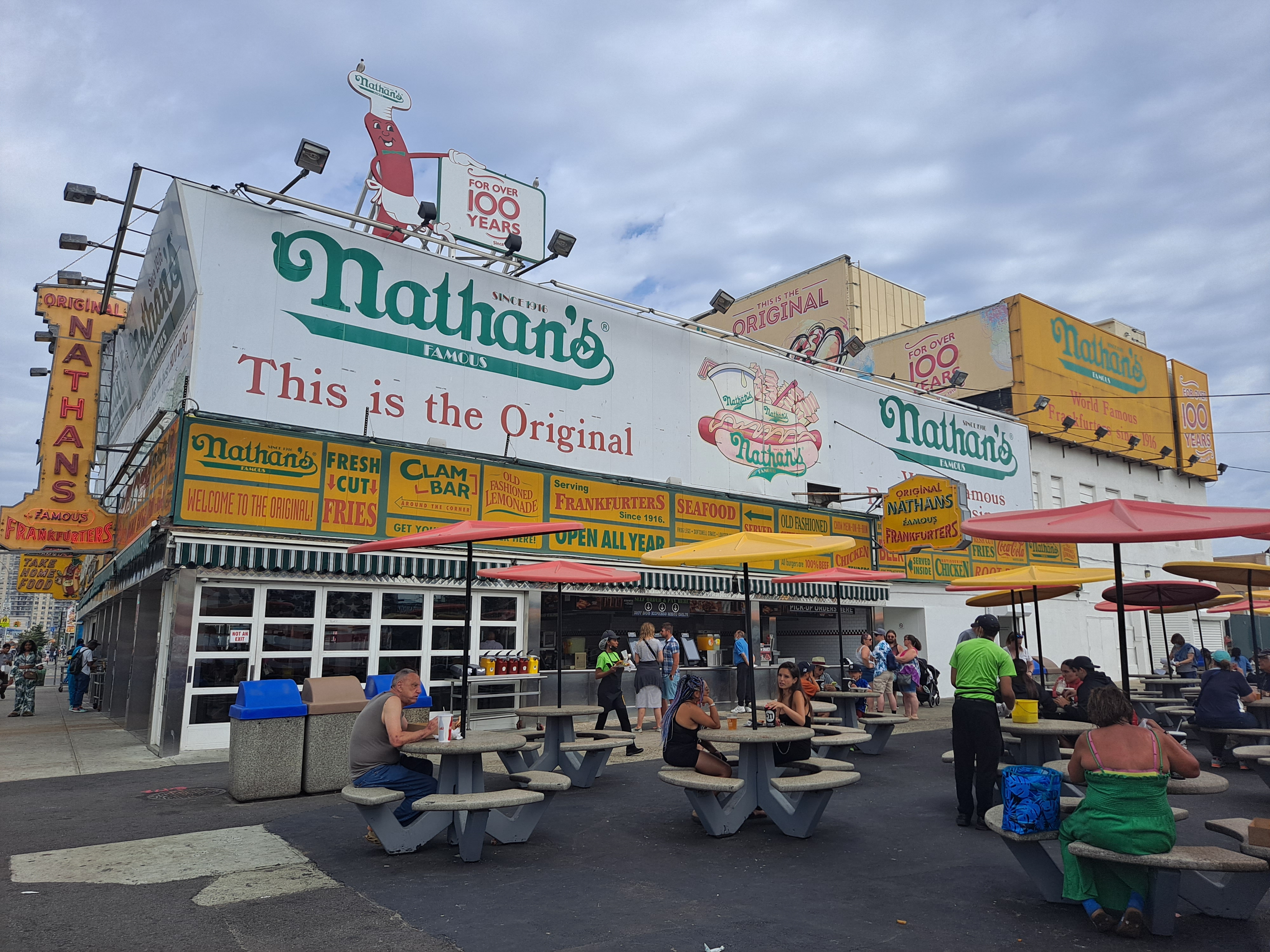 I was also craving a Nathan's hot dog with crinkle-cut fries for about a year. I figured this would be the best way to kick off summer in New York. My aunt, sister and I were traveling from Queens and decided to take the hour and a-half long trek deep into Brooklyn. The D, F and Q trains all make their last stop at Coney Island.
The first stop was of course the original Nathan's Famous for lunch. The stand is steps away from the boardwalk. It's been this way since 1916. It's still going strong, on a Tuesday, there were lines for their crispy, juicy hot dogs and salty, golden potatoes. My aunt and sister don't eat beef so they opted to share a half-hot honey chicken on a bed of fries. It was a darn good deal for $12.99 and a perfect meal for two people.
Layers of Coney Island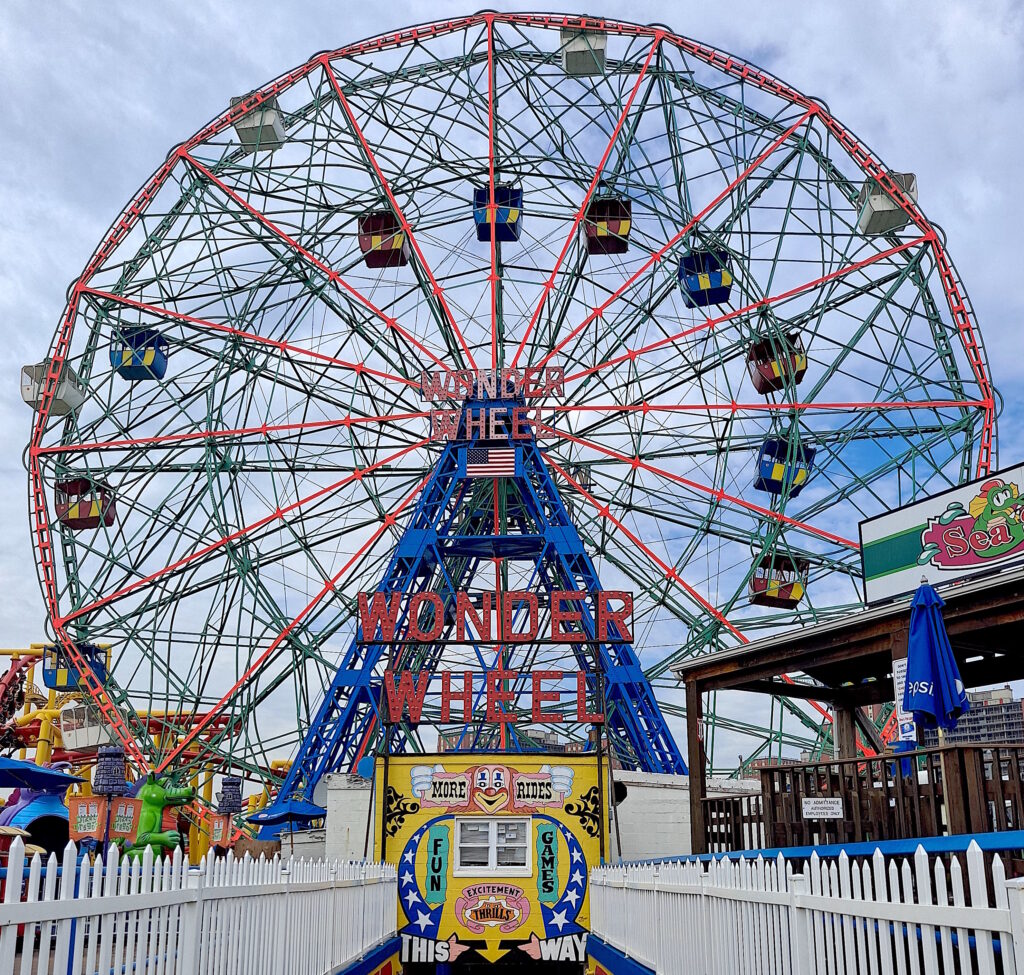 Walking around Luna Park where there are a bunch of rides, rollercoasters and games are always fun. There was no way any of us were going on rides after lunch but hearing the shrieks of horror and excitement of thrill-seekers is always a joy. The Wonder Wheel and Cyclone are among the notable rides but there are year-round Zombie attractions for horror fans.
Outside of Luna Park, off of the boardwalk, there are many food vendors. From Mexican food to souvlaki as well as stands that serve alcoholic beverages and bubble tea, there are many options. There's go-cart racing and mini-golf too.
On the Boardwalk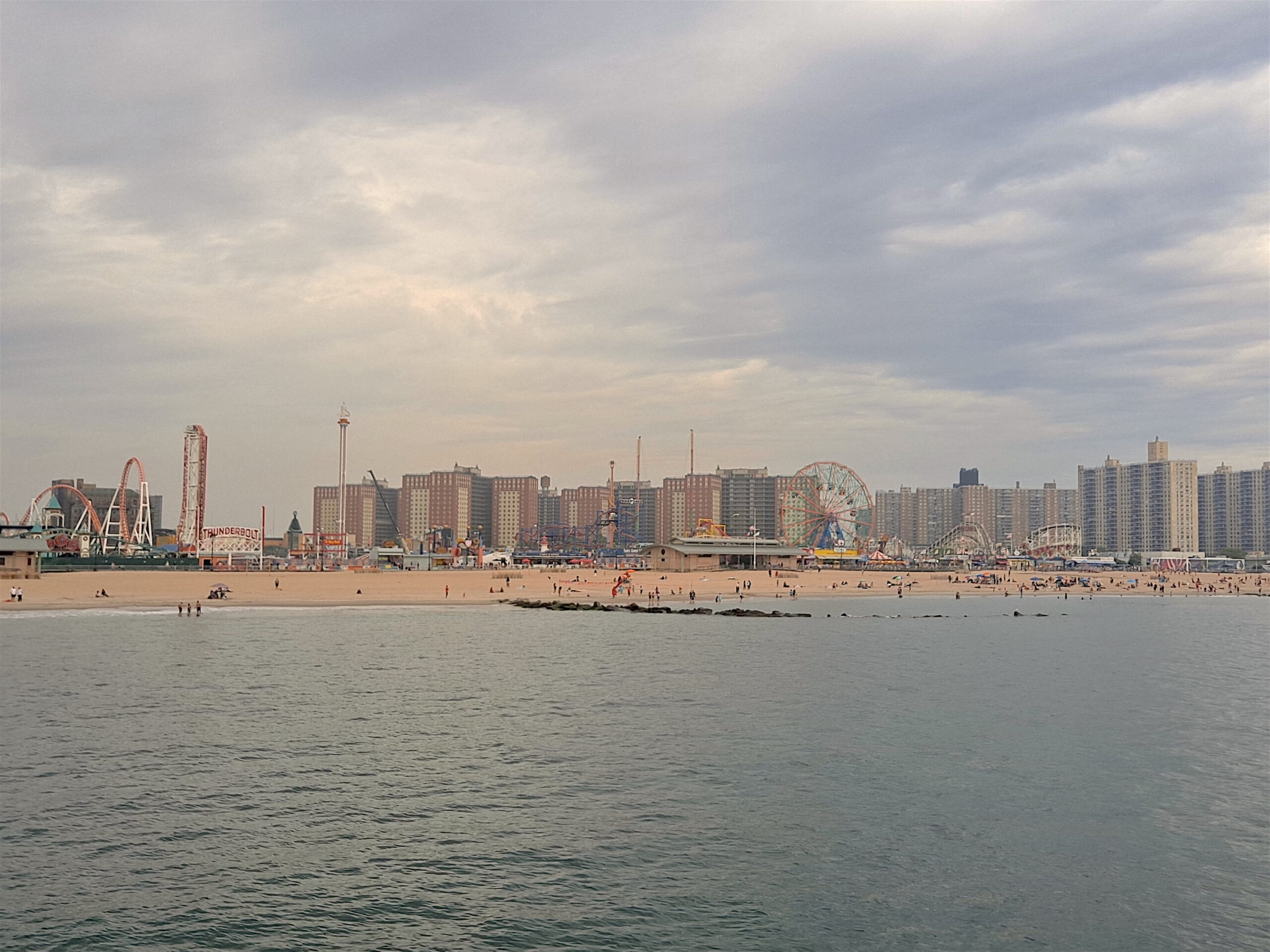 We walked along the boardwalk and took a seat on the bench to take in views of the beach and ships passing by. We saw the long pier and decided to walk the length of it, which was lined with a few fishermen.
The serene sounds of the water and views from the pier are just as wonderful. Taking in the sights and looking back on the beach and the full park is a bit breathtaking.
There are many games to play and prizes to win along the boardwalk. There is also another Nathan's and other eateries for a close bite after a long day at the beach.
Coney Island Summers Will Never Be the Same
Finding out Rita's Italian Ice & Frozen Custard closed was nothing short of heartbreaking. Its location on Surf Avenue across from Nathan's Famous was perfect. My go-to was the Vanilla frozen custard, it's something I thought about since the last time I had it. 
It was a staple of summer at Coney Island.
As drizzle was upon us and clouds formed, we were still set on a frozen treat. We ended up at Ruby's where we each got a sky-high soft serve ice cream cone. While it couldn't hold a note to Rita's, it was an impressive treat for the end of the day.
First Day of Summer Complete
As we headed back to the train, the clouds gathered furiously. Cooler weather wisped and we took the F train back to Queens. Here's to fewer clouds, making memories with those we love, consuming frozen treats and having a great summer in New York.