During Tales of the Cocktail week in New Orleans, George Dickel hosted a Spirited Dinner at one of my favorite restaurants in the city, Toups Meatery. I really can't think of a more perfect pairing.
This week as we have all faced bitter cold temperatures over the holidays we reflected back on the dinner and how those recipes and cocktails would be a perfect complement to any New Year's celebration.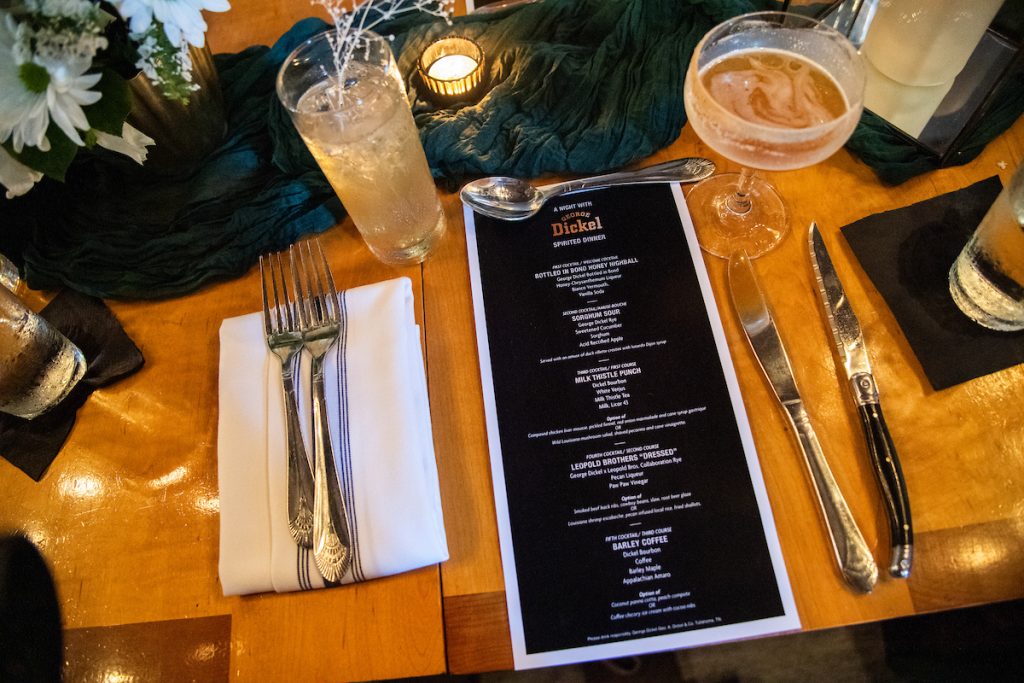 Toups Meatery is a New Orleans eatery owned by Isaac Toups. Chef Toups was a finalist in Season 13 of Top Chef on Bravo and he has been a semi-finalist for the coveted James Beard Award "Best Chef in the South." He built on his family's Cajun cooking techniques by spending over a decade learning in the kitchen of world-renowned Chef Emeril Lagasse.
George Dickel General Manager and Distiller Nicole Austin was also in attendance for the dinner to discuss all things bourbon with the bartenders and industry representatives at the event.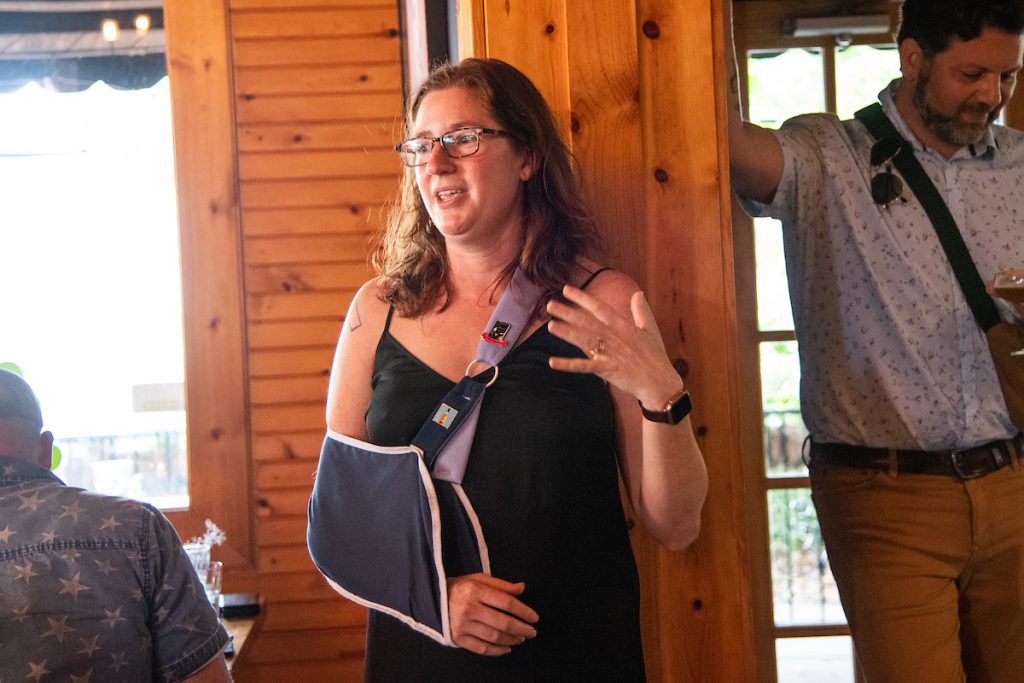 Guests were greeted with a Bottled in Bond Highball Cocktail as they arrived and met other guests before the three-course dinner and cocktail pairings.
Bottled in Bond Highball Cocktail
George Dickel Bottled in Bond
Honey-Chrysanthemum Liquor
Bianco Vermouth
Vanilla Soda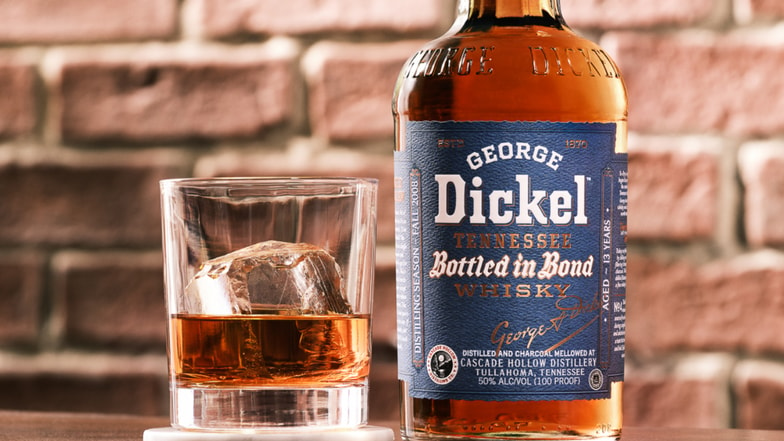 A second pre-dinner cocktail called a Sorghum Sour was served with an amuse-bouche of duck roulette crostini with a honey-Dijon syrup sauce. As guests were seated the wait staff came around to take the order from two choices for each dinner course.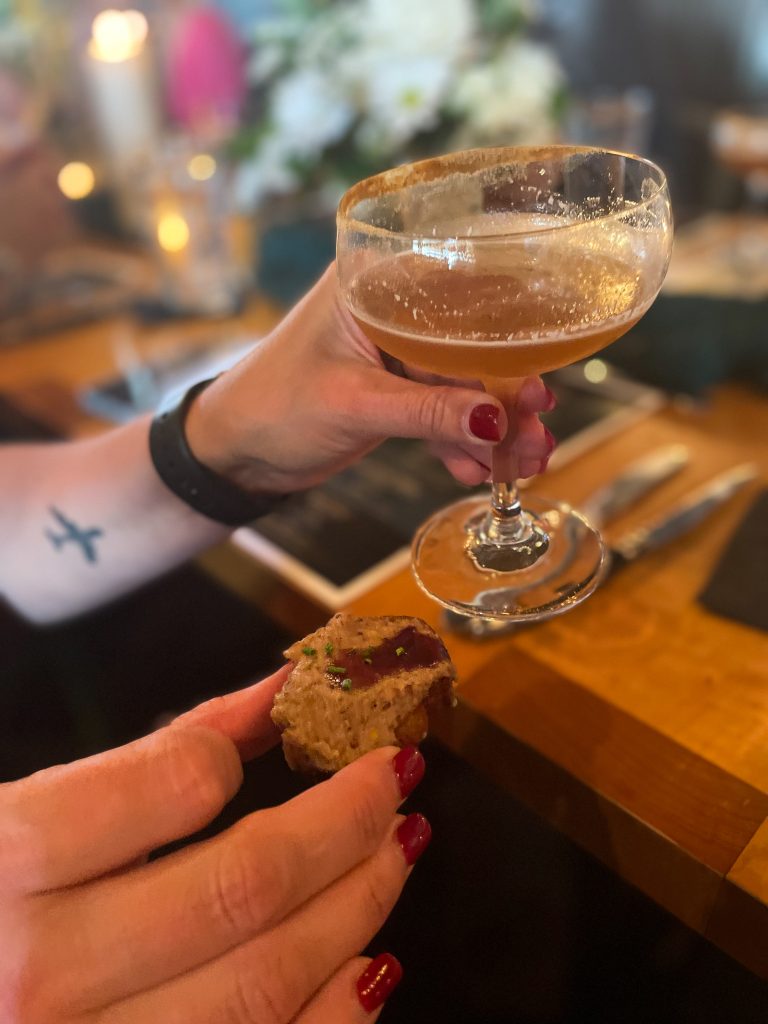 The Sorghum Sour was my favorite drink of the evening as it was served in a coupe glass and had a hint of apple flavor that pairs perfectly with the bourbon.
Sorghum Sour
George Dickel Rye
Sweetened Cucumber
Sorghum
Acid Rectified Apple
For the first course appetizer of the main meal I chose a wild mushroom salad with pecorino cheese and cane vinaigrette. The course was paired with the third drink called Milk Thistle Punch which was a nice light whisky drink.
Milk Thistle Punch
Dickel Bourbon
White Verjus
Milk Thistle Tea
Milk, Licor 43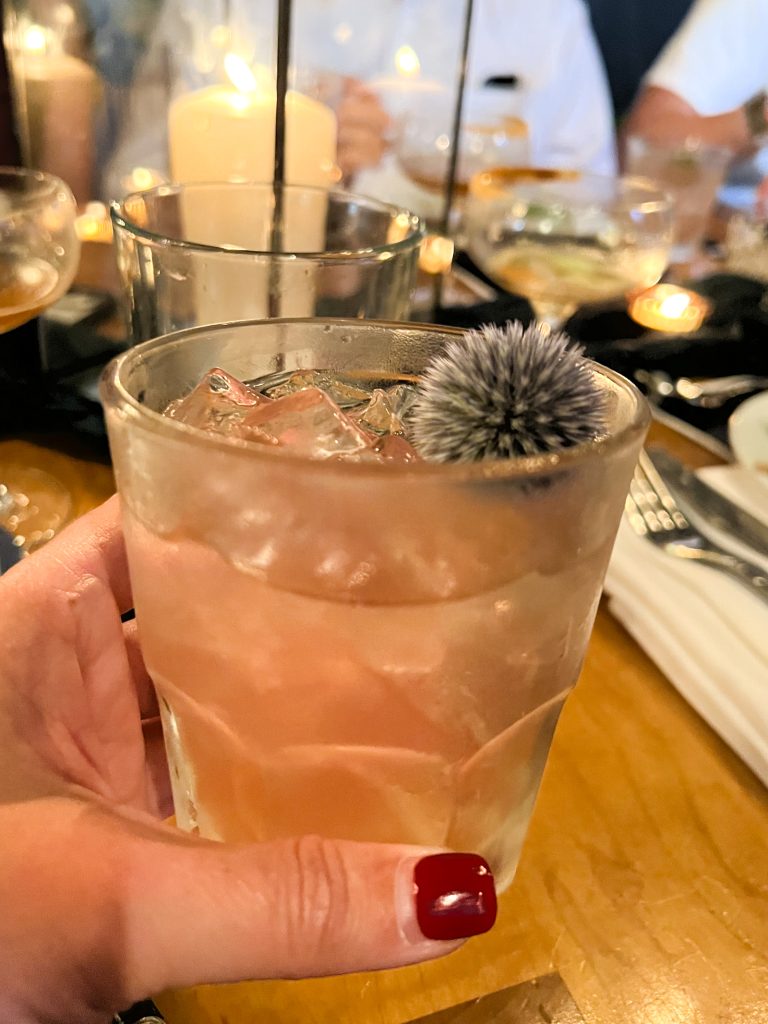 Since we were at Toups, I chose the Smoked Beef Ribs with cowboy beans and beer glaze for the main course. The ribs were huge and fall off the bone tender. The George Dickel x Leopold Brothers Dressed Cocktail was given a New Orleans twist the star of this course.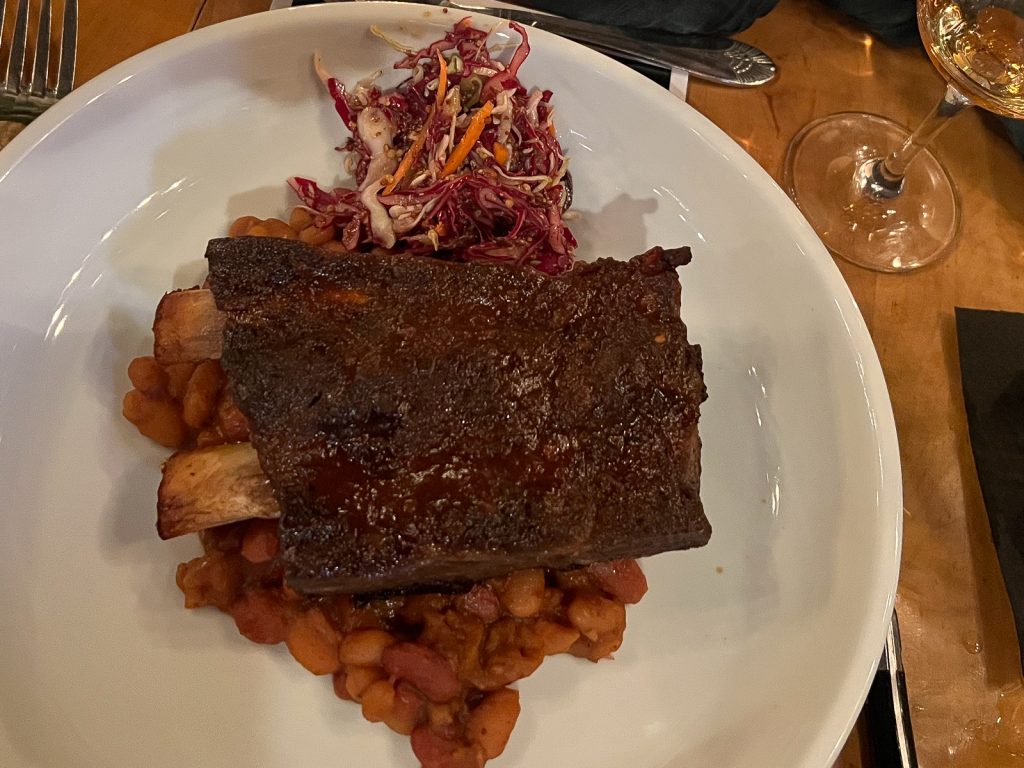 Leopold Brothers "Dressed"
George Dickel x Leopold Bros. Collaboration Rye
Pecan Liquor
Paw Paw Vinegar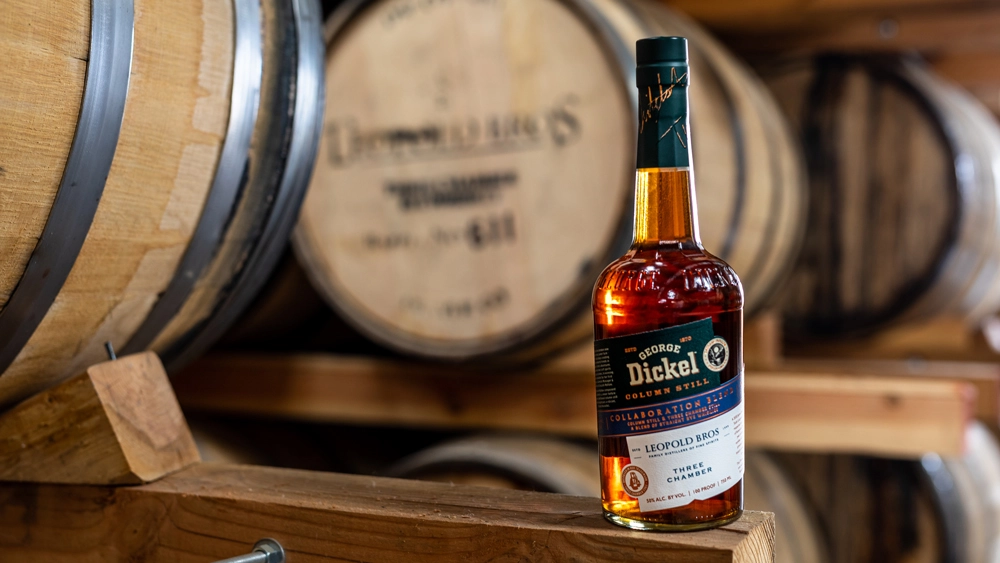 The fifth cocktail was a coffee cocktail served with a dessert course of coconut panna cotta and peach compote to close out the evening of perfect pairings. 
Barley Coffee
Dickel Bourbon
Coffee
Barley Maple
Appalachian Amaro
We highly recommended Toups if you are visiting New Orleans and a bourbon cocktail is always a crescent city classic.