The Wimbledon Tennis Championships are in full swing marking the 136th anniversary of the world's oldest tennis tournament.
The tournament began in 1877 and have become one of the world's most famous tennis tournaments. The games are one of four Grand Slam competitions in tennis, alongside the Australian Open, Roland Garros and US Open, and the only one of the four played on grass courts.
The Wimbledon main draw gets underway on Monday, July 3, with the tournament coming to an end with the men's singles final on Sunday, July 16.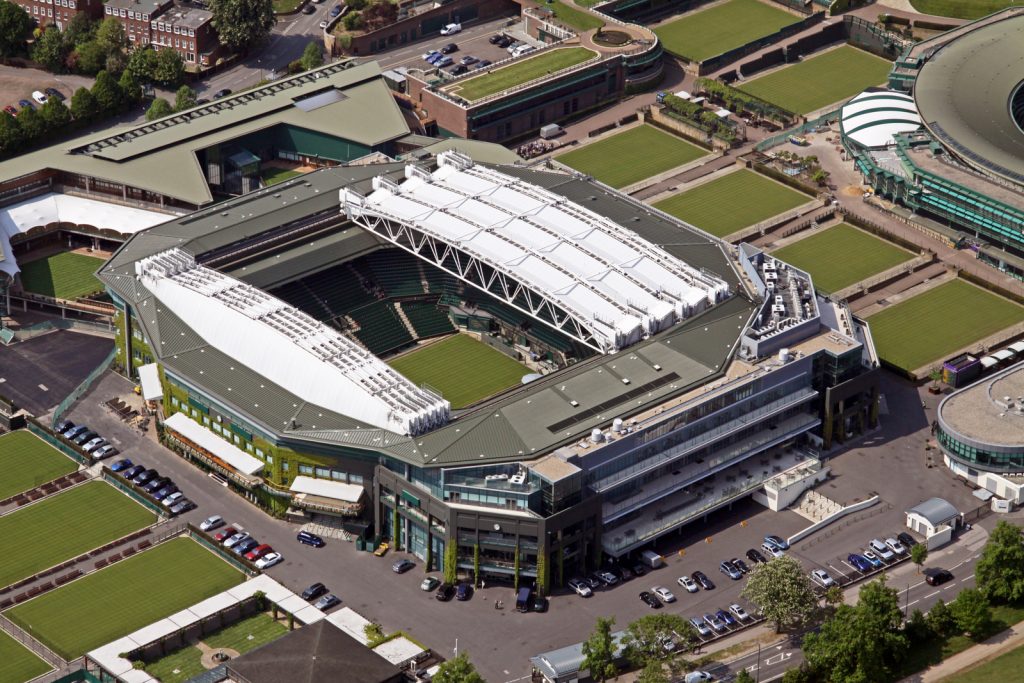 Getting to Wimbledon
The Wimbledon Tennis Championships take place at the All England Lawn Tennis and Croquet Club (London SW19 5AE). The roads are very congested and parking is at a premium, so the best way to get there is by public transportation, but be prepared for long wait times.
The grounds open from 10am each day, and matches start on the outside courts at 11am, at 1pm on No 1 Court and at 1.30pm on Centre Court (or 2pm during finals weekend).
You can get to Wimbledon from London via the Southfields Underground Station, which is about 15 minutes walk from the grounds. There is also a bus service linking Wimbledon Station to Southfields Station and the Museum at Gate 4. 
Alternatively, taxis run from Wimbledon Station to Gate 4. 
If you are driving yourself by car, you'll find Blue Badge parking located close to the Museum. There is no charge for available parking, but you will need a photographic ID to get a parking pass.  
Somerset Road offers just 20 parking bays which are free for Blue Badge holders and on weekends.
You'll also find numerous parking garages in Wimbledon Town Centre. You can take a taxi or a bus from there as well.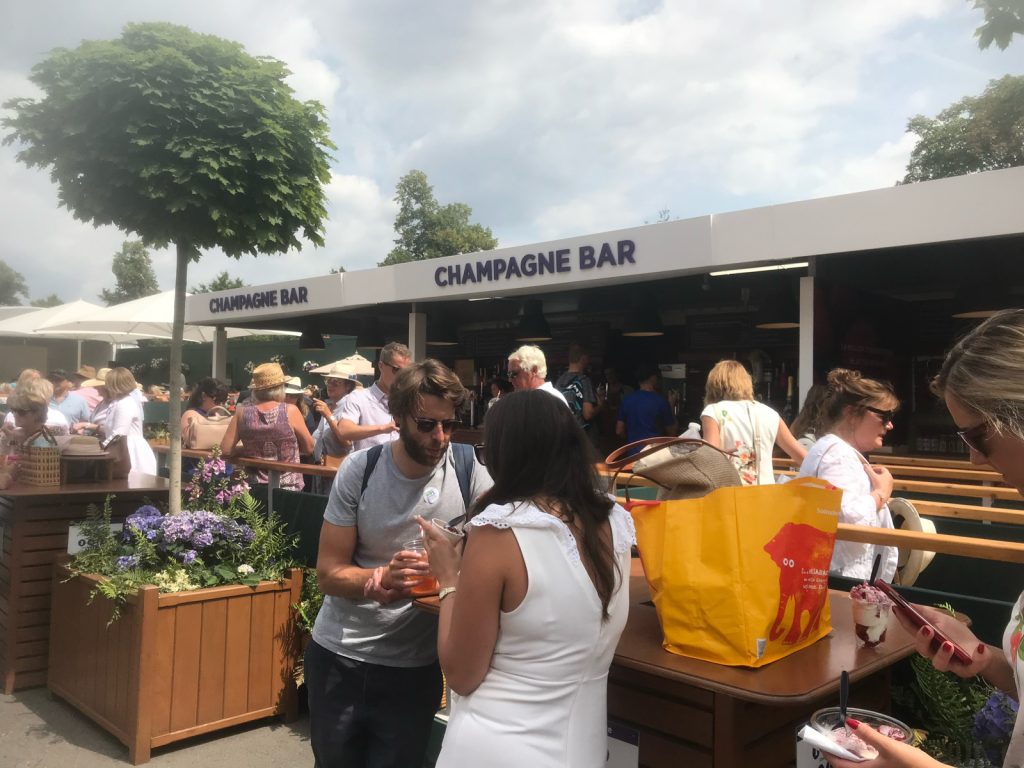 Tips for Attendees
Even if you have coveted Centre Court tickets make sure to walk around the grounds to the outer courts between matches where you can get up close and personal views to some your favorite players.
If the weather is nice take a stroll to Henman Hill and watch some play and make new friends with people attending the games from all over the world.
Dress Code
Players at Wimbledon have a strict dress code of all white outfits but there isn't a dress code for attendees unless you're in one of the hospitality or members' areas. Smart casual dress is the way to go to stay comfortable and look your best for the games.
The site is fairly big so you'll be doing plenty of walking, so comfortable shoes are a must.
Pack a poncho, rain jacket and umbrella to protect yourself from the sun and the rain. The English summer weather is unpredictable.
Apply sunscreen before leaving home, and pack the bottle in your bag.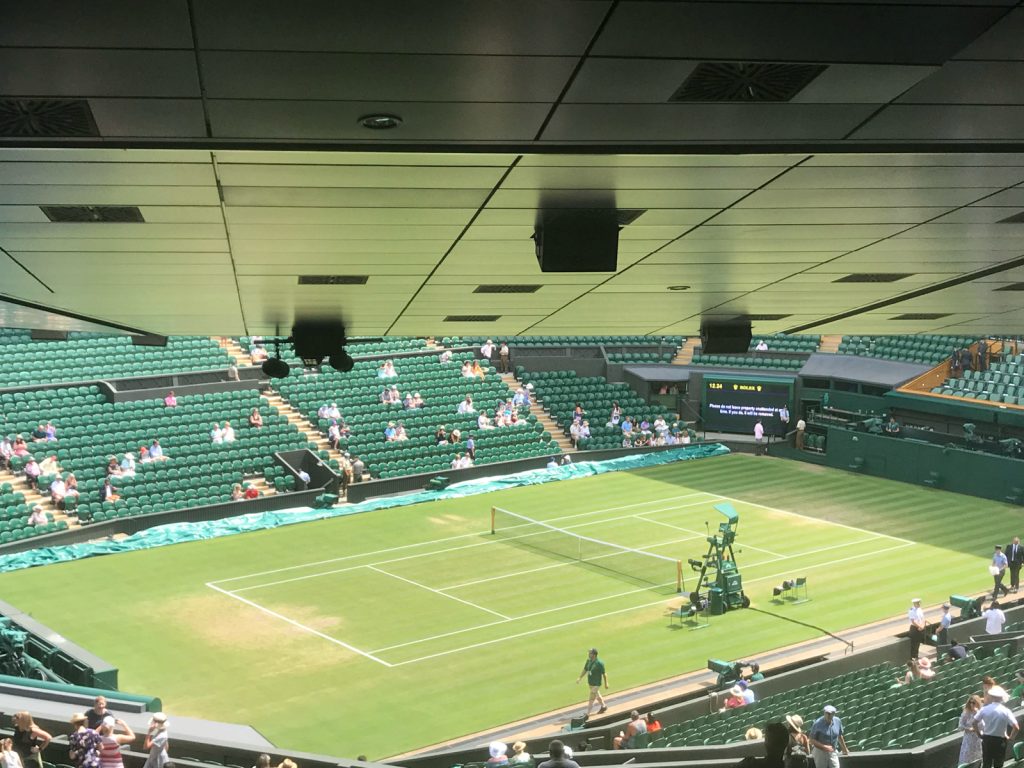 What If It Rains?
Centre Court and No 1 Court, both now have a retractable roof which means play can carry on if it rains. It takes about 10 minutes to close the roof and another 20 to get the air conditioning conditions right so there is a short delay.
On all the other courts rain still stops play. You can hide out in one of the cafés, or there's the Wimbledon Lawn Tennis Museum on site which is the world's largest tennis museum and tells the story of the sport from 1555 to today and is free for ticket-holders.
Bag Policy
You can't take bags bigger than 40cm x 30cm x 30cm into the grounds, but you can leave bigger items at a luggage check station for a small fee.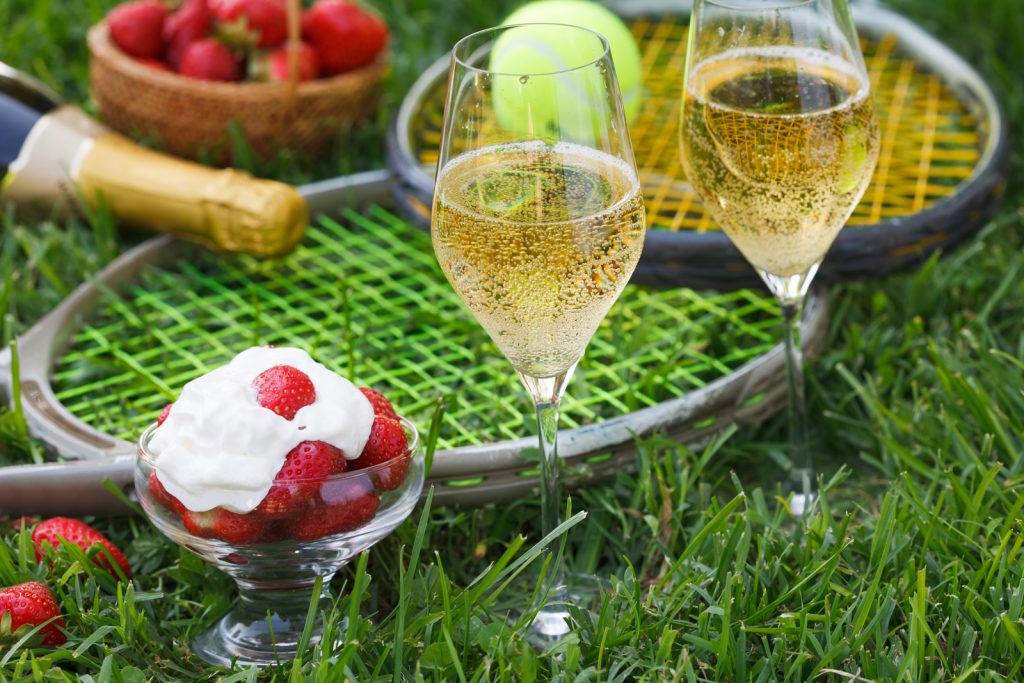 What To Eat And Drink
Pimms and strawberries and cream are an important part of the Wimbledon experience – 200,000 punnets of strawberries are served during the Championships. A punnet of 10 strawberries costs £2.50 and a glass of Pimms runs about £8.50. The event even has a vegan cream option now for attendees with dietary restrictions so you can still enjoy the classic treat.
You can bring picnic food into the grounds as long as it meats the bag requirements. There is even a M&S Foodhall near Southfields Tube station where you can pickup a quick snack or lunch to carry into the tournament. The picnic options saves money and time spent waiting in food and drink lines.
Visitors can also bring alcohol in with them – up to a bottle of wine or two cans of beer/premixed aperitifs per person. You do have to drink them in designated areas though. 
Leaving the Tournament Grounds
Make sure to have a game plan for transportation when you leave the grounds at the end of the day. In the past on some days Ubers and taxis were not allowed into the neighborhood near the event. You may be required to file out to the Underground station and take the tube out. Be prepared to be flexible and patient as you make your way back to your accommodations.