Happy Independence Day for everyone in the USA. Today is the day to kickback in the sunshine and enjoy some fun summer cocktails with friends and family. Whether you are hosting a big party or you are having a solo day of rest we have some drink picks from our friends at Diageo Bar Academy for summer that are perfect help you celebrate the Fourth of July.
We love Mojitos at The Travel Addict! If we can't be in Havana for the holiday, mixing up this classic as home can be the next best thing.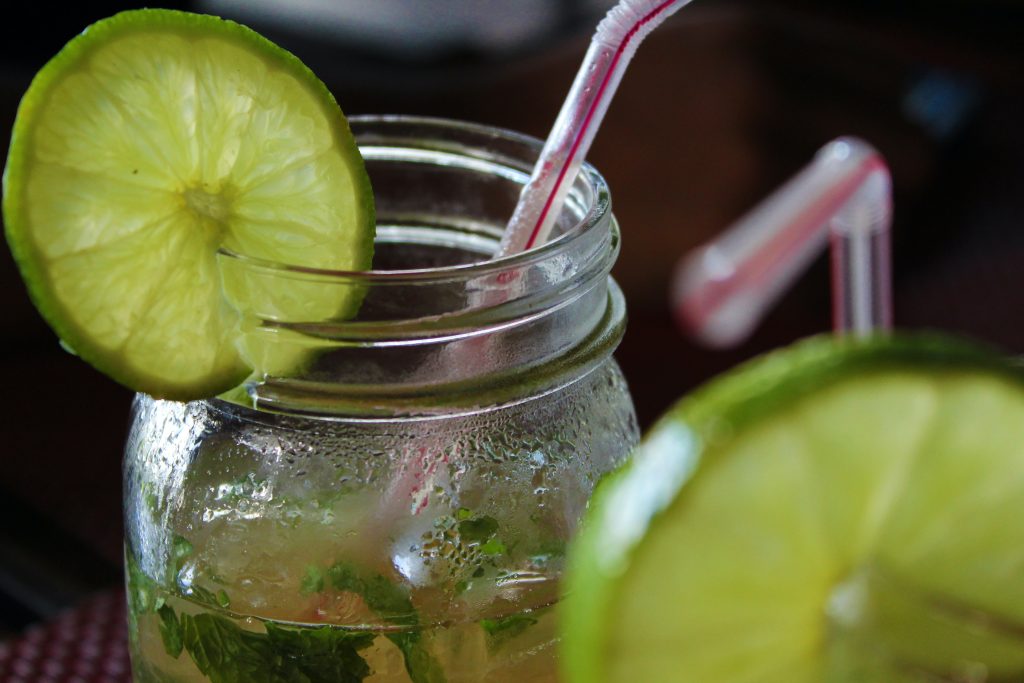 MOJITO
Directions:
Using a muddler, press the mint leaves, lime wedges and sugar syrup in a highball glass to squeeze out the juices.
Add crushed ice to the glass.
Pour in CAPTAIN MORGAN White Rum and soda water.
Stir vigorously until all of the ingredients are mixed.
Top with more crushed ice, throw in a straw and garnish with a mint sprig.
For those who may be calorie counting try out this lighter version of the Kentucky Classic Mint Julep
Mint Julep- Calorie Conscious
1.5 oz. Bulleit Kentucky Straight Bourbon Whiskey
1 packet sugar substitute
.5 oz. water
12 leaves fresh mint
Directions:
Muddle together the sugar, mint, and water in a julep or whisky glass
Add crushed ice to fill
Pour over the top the Bulleit Kentucky Straight Bourbon Whiskey
Garnish with a mint sprig.
If you are having a big party, a batch cocktail may be the way to go to quickly serve everyone without the fuss of a full time person tending the bar. Batching is a technique of combining ingredients for cocktails ahead of time to have a self serve option for your guests.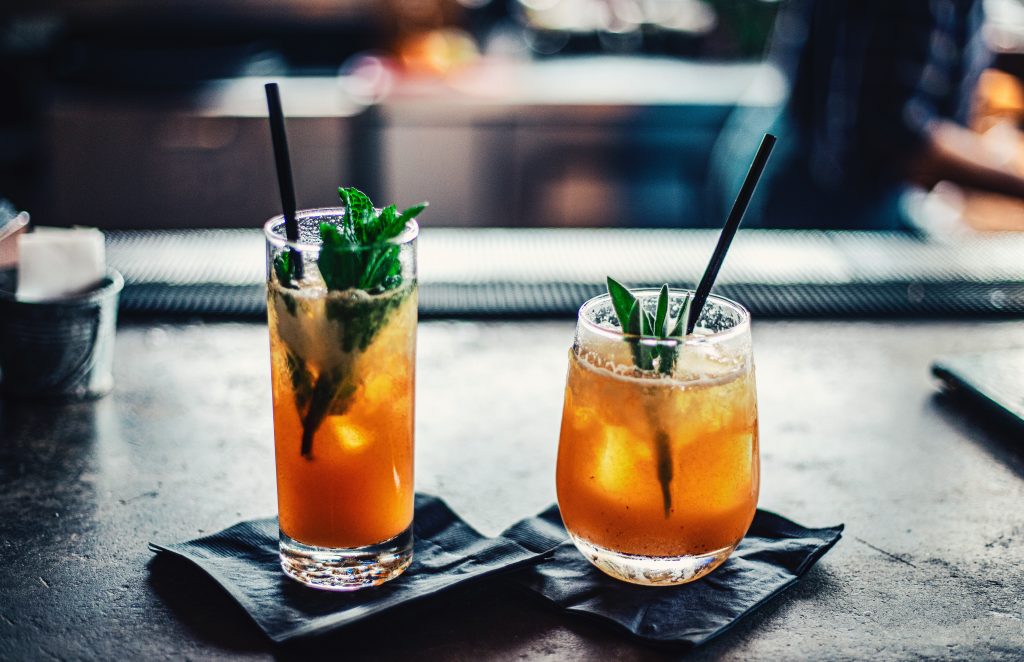 Try out this batch cocktail for vodka and watermelon lovers!
Ketel One Rose Punch
6 oz Rosé Wine
12 oz. Ketel One Oranje Vodka
48 oz Watermelon Juice 
Directions:
Pre-batch and chill Ketel One Oranje vodka and watermelon juice then top with Rose wine when ready to serve. Serve in highball or rock glass over ice.
Garnish with watermelon and mint.
Makes 8-10 servings
Serve in pitchers for groups at brunch, or as a perfect summer take-away cocktail on hot days. Pair with a Watermelon & Feta Salad for a light and tasty bite.
For a non-alcoholic party option we have a refreshing summer Watermelon Lemonade that can be made in a batch.
Watermelon Lemonade
250ml lemon juice (from a bottle or squeeze your own)
100g golden caster sugar
1l bottle soda water
1 lime, cut into slices
small handful mint
crushed ice
Directions:
Cut the top off the watermelon and hollow it out using a large spoon, fishing out any pips along the way. Mash the flesh through a sieve into a bowl. Put the flesh in a blender (or use a tall jug and hand blender) with the lemon juice and sugar, whizz to a purée, then stir in the soda.
Heap some ice into the hollowed-out watermelon and fill it with the lemonade mixture. Serve the rest in a jug with the lime slices and mint. Have a bowl of extra crushed ice on the side so people can help themselves.
Enjoy and remember to always drink responsibly and never drink and drive.