Nascar street racing made its debut on the streets of Chicago this weekend when a NASCAR Cup Series street race debuted against the backdrop of Lake Michigan and Grant Park.
Lake Shore Drive, Michigan Avenue, Columbus Drive and select surrounding thoroughfares transformed into a 12-turn, 2.2-mile street course, with the start-finish line and pit road located along South Columbus Drive directly in front of Buckingham Fountain.
The course passed through the famed Grant Park, as well as approach the northern edge of Soldier Field, one of the most notable and recognizable sports venues in the country — and the site of the only other Cup Series race to take place in downtown Chicago, in 1956.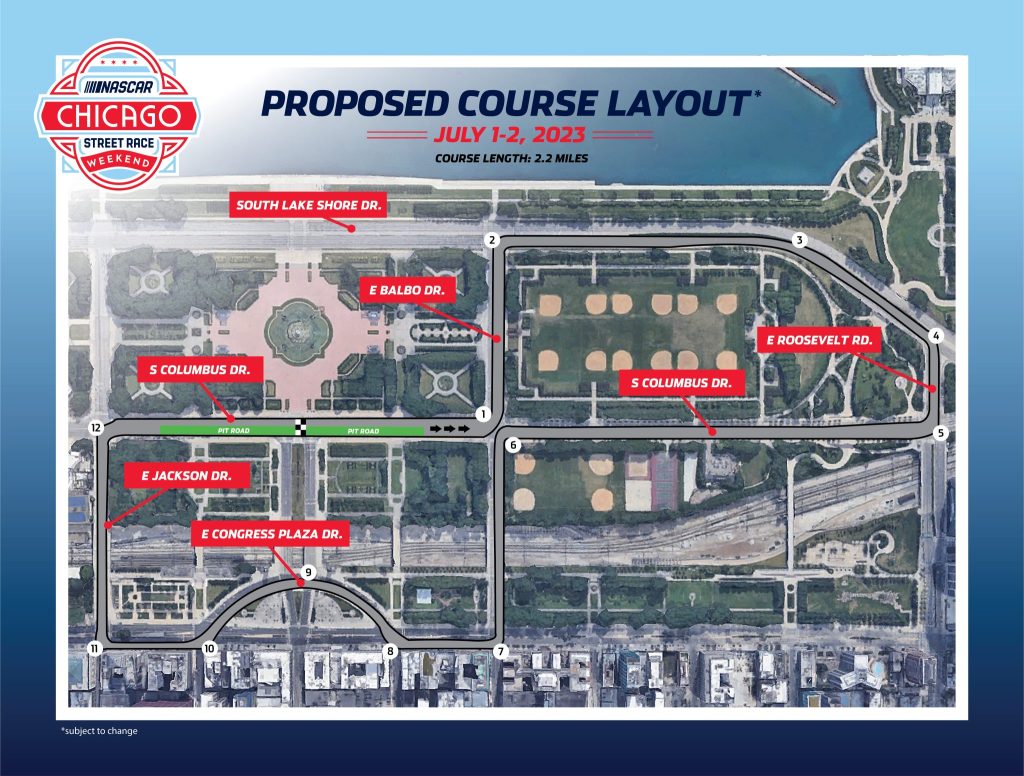 Unfortunately the race was cut short due to rain and flooding in the downtown Chicago area.
"With standing water and flooding a significant issue at the race track and throughout the city, there was no option to return to racing prior to shifting to NASCAR Cup Series race operations," NASCAR said in a statement. "Throughout the entire planning process for the Chicago Street Race, our relationship with the City of Chicago has been strong and among the most valuable assets in reaching this historic weekend. In the spirit of that partnership, returning on Monday for the completion of a NASCAR Xfinity Series event two laps short of halfway was an option we chose not to employ. Based on several unprecedented circumstances, NASCAR has made the decision to declare Cole Custer the winner of the race."
Cole Custer won the inaugural NASCAR Xfinity Series race on the Chicago Street Course on Sunday after the event was shortened due to inclement weather.
Custer, who earned the pole position in Saturday's qualifying session, led each of the 25 laps completed. The Loop 121 was halted at Lap 25 Saturday afternoon for lightning in the area, necessitating a red flag. Sustained lightning and thunderstorms prevented the race from resuming Saturday, and heavy rain Sunday thwarted any attempts to resume the action.
The Nascar Sunday night concerts have also been canceled due to water on the Lower Hutchison Field. Miranda Lambert was scheduled to headline the closing night's show.