W Hotels has launched W PRESENTS, a live electronic showcase series curated by Leah Chisholm (LP Giobbi), Global Director of Music for W Hotels. The programming brings live music into W Living Rooms (the brand's iconic lobby/lounge hybrids) in its hotels across North America.
W PRESENTS kicked off on April 6th at W Toronto with a live performance from Channel Tres, an American rapper/singer/producer. DJ Gee Xella performed an opening set.
Involvement in the music world is not new for W Hotels. The brand books everything from intimate live performances to global festivals. It has even created innovative hotel suite recording studios and a music label. W Records donates all proceeds to a charity of the artists' choice.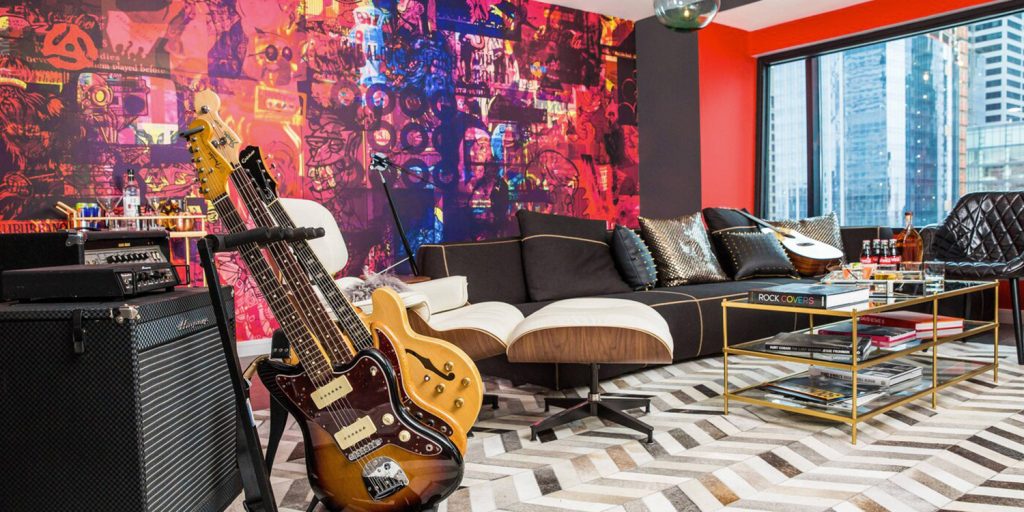 "This live music showcase allows us to work with both up-and-coming as well as established artists we believe in, as we tour them across W hotels where they can stay, play, create and use our Sound Suites to work on music in between shows," said LP Giobbi, Global Director of Music for W Hotels.
"W Hotels has always been a brand that is entwined in the music community, and we are excited to revitalize this passion point with really special artists in the live electronic space. I am also thrilled to collaborate with my nonprofit, FEMME HOUSE, to engage women and gender expansive talent to open up the evenings and hold production and DJ courses across W Hotels in North America."
Catch DJ Dave at W Seattle (4/22), W Philadelphia (4/27) and Neil Frances at W Nashville (5/11). The series will continue in Aspen, San Francisco and Montreal later this year, before expanding to Japan and Europe. For more information on W PRESENTS and W Hotels' involvement in the music industry, go to theangle.whotels.com.