Virgin Hotels, the luxury lifestyle hotel brand by Virgin Group founder Sir Richard Branson, today announced the opening of Virgin Hotels, the Group's second European destination. The hotel, set upon the banks of the iconic River Clyde and just a stone's throw away from Central Station, features a prime location ideal for exploring the city. Boasting Virgin Hotels' beloved Chamber design, an array of modern dining and drinking venues and influences from the local culture, the Glasgow hotel combines the brand's celebrated hospitality standards with distinctive experiences that reflect the soul of the city.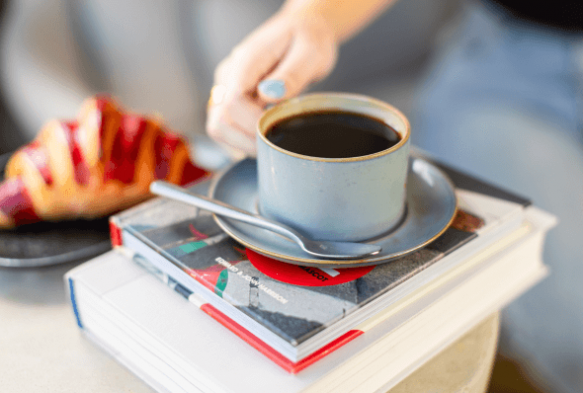 The hotel boasts a collection of 240 exquisitely adorned Chambers, each room is filled with natural light and thoughtfully setup with features designed to optimize the space. In each room, wooden sliding doors separate the sleep and relaxation lounge from the dressing area, ensuring guests enjoy utmost privacy. The dressing room showcases a standalone vanity unit crowned by an illuminated mirror, while the lounge area itself houses Virgin Hotels' patented ergonomic bed with a channel-tufted headboard, a Hypnos™ mattress for supreme comfort, a vibrant SMEG® mini-fridge stocked generously with local delights, strategically placed power outlets, an HDTV for entertainment, and even a yoga mat for wellness pursuits.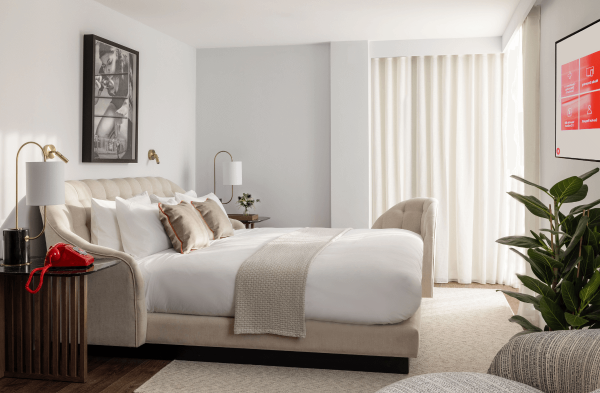 This commitment to detail is in every corner of the hotel. Guided by Teddy Mayer, the creative director and vice president of design at Virgin Hotels, and in close collaboration with the Silk Property Group, the establishment pays homage to Glasgow's rich history and its significant maritime heritage. Infusing nautical motifs with contemporary flair, the design elegantly captures Glasgow's vivacity through a modern lens.
Upon entering the premises, guests are greeted by striking design elements that expand the space and kindle their curiosity to explore further. Vaulted ceilings, vintage glass details, and a majestic staircase contribute to the ambiance. Public areas feature expansive layouts, plush velvet chairs, and sweeping vistas of the city, fostering a warm and convivial environment for engaging conversations among new and old acquaintances alike.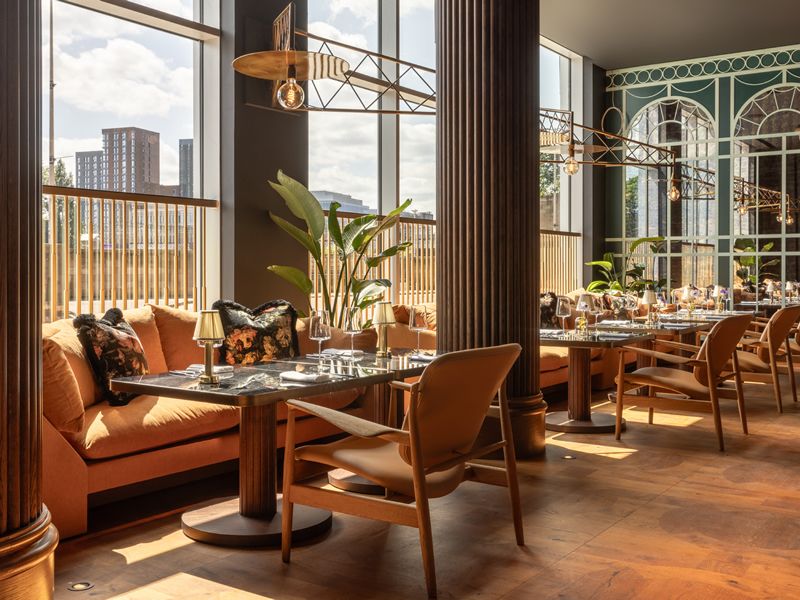 Additionally, the hotel proudly displays bespoke artwork by local Scottish illustrators, painters, and photographers, in collaboration with Visto Art. The pieces celebrate the city's storied heritage, ranging from an awe-inspiring mural created by a collective of inventive street artists to friezes that portray Glasgow with an abstract perspective, adding to the visual tapestry of the space.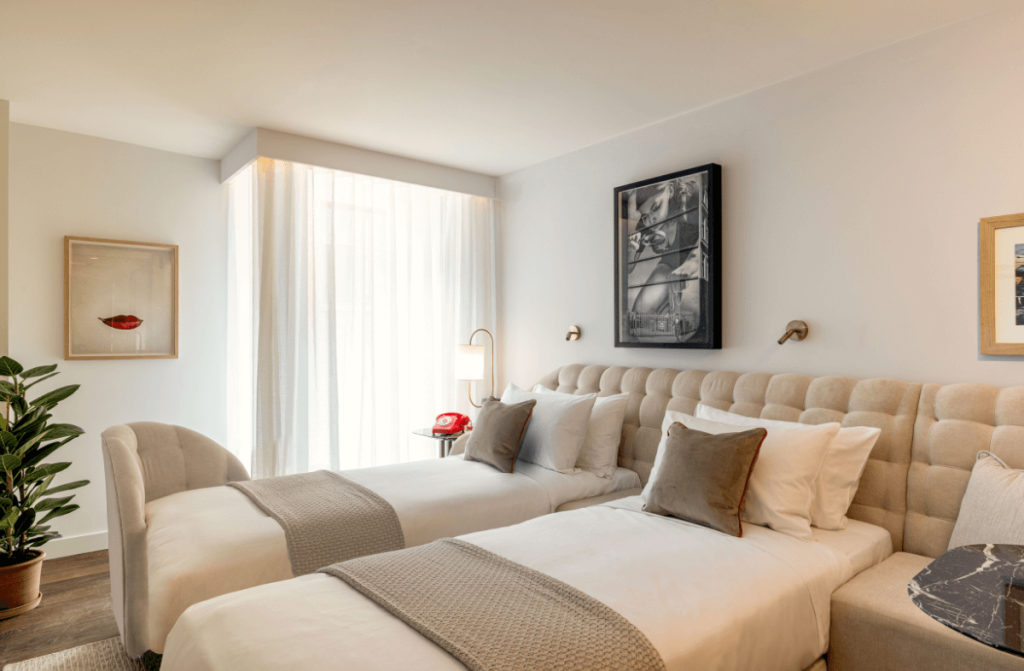 At the heart of the hotel lies Commons Club, the flagship restaurant offering eclectic food and beverage in a playful yet sophisticated space. Under the direction of Executive Chef Jean-Paul Giraud, Commons Club boasts a contemporary restaurant menu with global inspirations, serving unexpected and bold flavors with locally sourced ingredients. At the bar, guests can indulge in signature craft cocktails, as well as an impressive range of Scottish whiskies, liquors, beer and wine.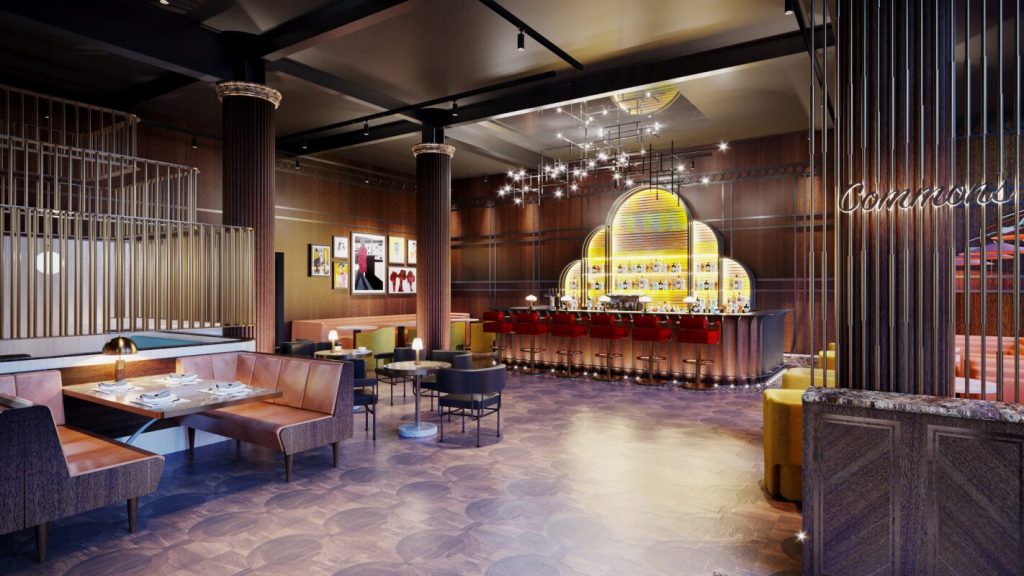 Another standout of the boutique hotel is Highyard, located on the mezzanine level of Commons Club with breathtaking views of River Clyde. The dining and entertainment venue features a retractable roof, great for basking in the warm sunshine during brunch or sipping on cocktails under a starlit sky. Better yet, the Highyard terrace has been fitted with two living walls, creating the atmosphere of a lush forest retreat in an urban oasis. Together, Commons Club and Highyard deliver elevated day-to-night hospitality experiences that will establish Virgin Hotels Glasgow as the city's newest and most exciting hotspot.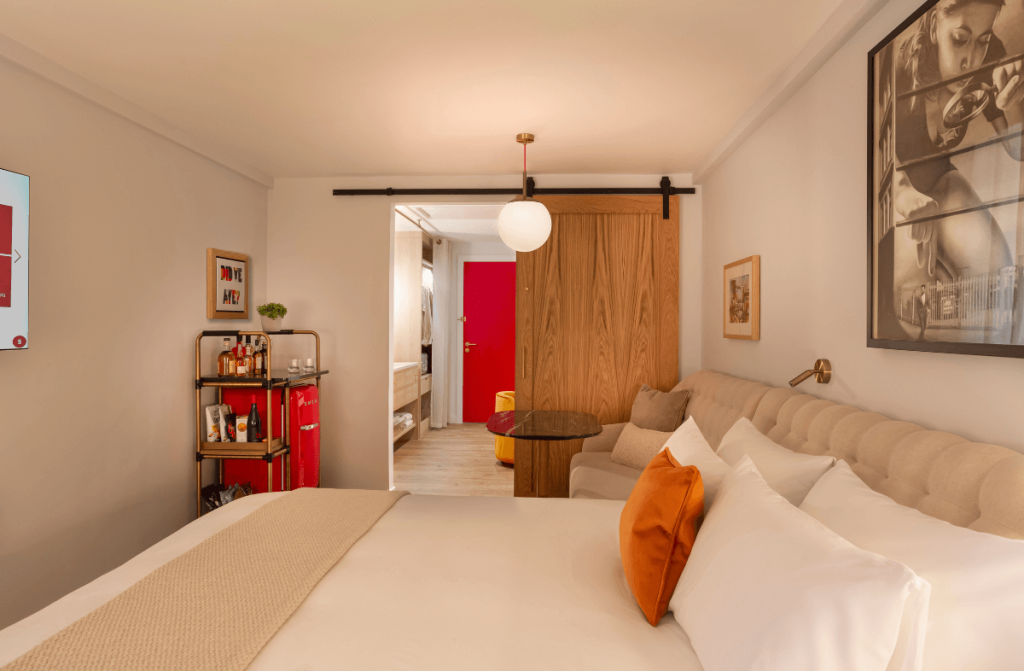 Virgin Hotels Glasgow also offers an array of state-of-the-art meeting and event spaces, like the dynamic Bonnie and Clyde meeting rooms and the intimate Shag Room, which is decked in luxurious fabrics. Each space can be seamlessly tailored to suit everything from social occasions to corporate gatherings, posing as the perfect environment for any gathering or activation.
Virgin Group Founder Sir Richard Branson said: "I'm absolutely thrilled to announce the opening of Virgin Hotels Glasgow, our second European location. Glasgow holds a special place in my heart, as one of the first record shops we opened was on Union Street and my wife was born and brought up here. With Virgin Hotels Glasgow, we aimed to capture Glasgow's unique spirit, offering visitors and locals an unparalleled experience. The hotel's design truly reflects this as well as the city's rich history and we look forward to welcoming everyone to the hotel to enjoy all that we have to offer. Well done to the team for creating magic, yet again."
For more information, please visit: www.virginhotels.com/glasgow. To make reservations at Commons Club and Highyard, please visit www.commonsclub.com/glasgow.