Over the past week airline travel has been significantly disrupted as winter storm Elliott swept across the country with blizzards and record cold temperatures over the Christmas weekend.
But even after the storm and the holiday, Southwest Airlines has been plagued with thousands of canceled flights this week.
Southwest has now come under scrutiny with U.S. Secretary of Transportation Pete Buttigieg promising to look into what caused the company to cancel 2,600 flights Tuesday (Dec. 27), 2,500 for Wednesday and 1,400 for Thursday, on top of thousands more already canceled Monday.
Southwest has blamed the winter storm for the delays and cancelations. But pilots and flight attendants have said it's an antiquated scheduling system that's causing the headaches.
CEO Bob Jordan apologized to frustrated Southwest customers, and thanked employees working to get travelers where they need to go.
"With our large fleet of airplanes and flight crews out of position in dozens of locations, and after days of trying to operate as much of our full schedule across the busy holiday weekend, we reached a decision point to significantly reduce our flying to catch up," Jordan said in a video statement. "We're focused on safely getting all of the pieces back into position to end this rolling struggle."
The Travel Addict caught up with one family of five after their flights were canceled for Thursday to head back home to Nashville. The Bagby family has been vacationing in New Orleans for Christmas break and received a text message at 4 AM on Tuesday morning that their flights were canceled for Thursday afternoon.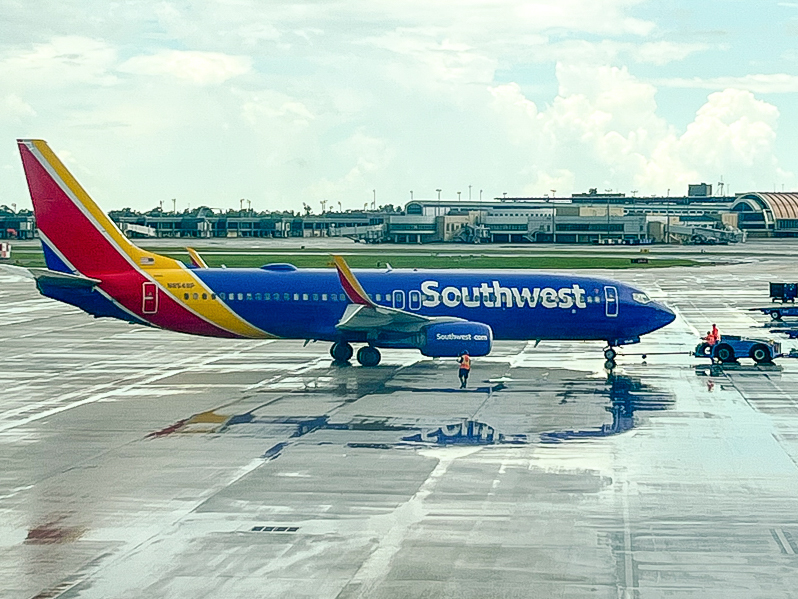 Mr. Bagby tried to call the airline phone numbers over 100 times from 8:30-10:40 AM on Tuesday and none of the phone numbers on the website would connect in order to get assistance with rebooking.
He said, "No flights are available to Nashville from Wednesday to Saturday this week online so we decided to rent a car and drive the 8 hours back to Tennessee on Thursday so one family member can make it to work on Friday." They were able to book their daughter an alternative flight on Thursday to Charleston on Delta.
After booking a rental car, he then tried to cancel the flights online for six hours and the website was down and would not allow the flights to be cancelled.
Mr. Bagby was able to speak to a customer service representative on Wednesday after waiting on hold for over 2.5 hours to cancel the flight and get a claim number in order to submit receipts for the rental car and additional flight on Delta. He was told the airline would evaluate the expenses but that it may take up to 30 days to receive approved expense reimbursement.
In addition to flights being canceled many travelers also are dealing with lost luggage that is stranded at destinations across the Southwest hubs across the country.
Southwest spokesman Jay McVaysaid said Tuesday at a press conference that the company promised to make customers whole financially. McVay said Southwest customers should keep receipts for resulting hotels, car rentals, and extra expenses and submit them to the company for possible reimbursement.