Princess Cruises will begin their 2023 Alaska tour season on April 29th. The cruise line will host 14 cruise itineraries and 25 land-sea vacations on its ships, including the line's newest, Discovery Princess. 
2023 also brings an expansion to the cruise line's Wild for Alaska Seafood menu. This menu was developed in partnership with Pacific Seafood, Alaska Seafood, and Alaska Leader Seafood. These companies advocate for environmentally responsible practices when it comes to harvesting seafood. New Alaska seafood bowls will be available daily in World Fresh Marketplace.
In the evenings, Fresh seafood-centric dishes will be offered in the main dining rooms. Guests can enjoy multiple varieties of salmon (King, Sockeye and Coho), Alaska cod, halibut, rockfish, Dungeness crabs, wild spot prawns and razor clams. New dishes include Steelhead Salmon Carpaccio, King Salmon with Razor Clams and an authentic Alaskan Crab Cake. There is also a new garden-to-table menu for guests staying at the Fairbanks Princess Riverside Lodge. 
Guests will also have a variety of options when it comes to refreshments. This season introduces a substantial beverage offering from luxurious coffee and hot chocolate, to themed frozen drinks, Alaska wines, beers and cocktails. Hosted tastings will educate guests about Alaska beers. The Alaska Wine Experience, which pairs local wines with delicious Alaska salmon, will truly tantalize taste buds. There will even be a Bloody Mary bar close to the main pool and the option for flights of cocktails.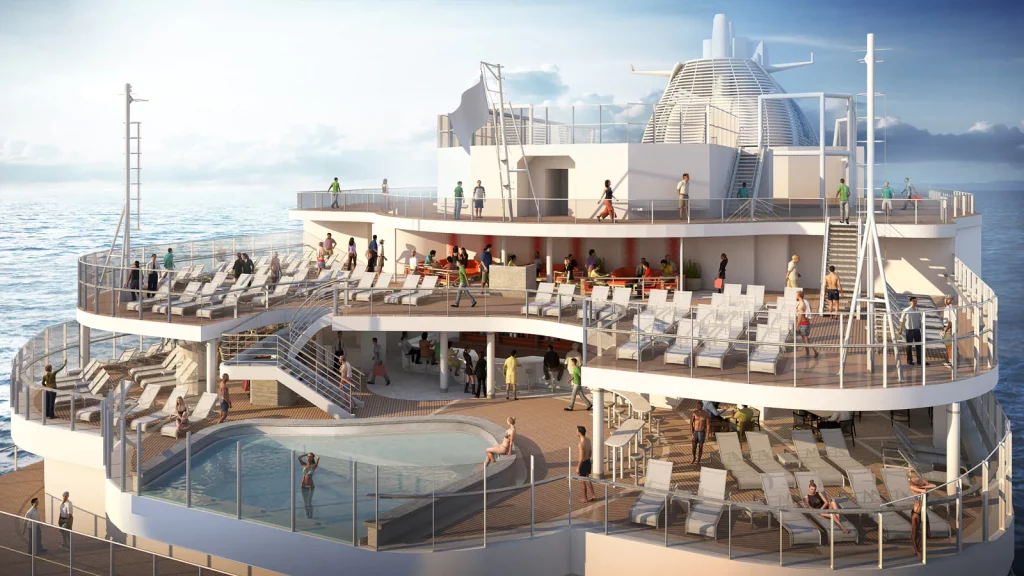 Cruises are between 7-11 days in length and depart from San Francisco, Seattle, Vancouver, and Anchorage. Every cruise includes at least one glacier-viewing experience. Additionally, guests have the option of more than 150 shore excursions. They can even partake in Cook My Catch, where they can reel in a fish during a fishing trip and have chefs cook it for their dinner that night. This experience is exclusive to Princess Cruises. 
Cruisetours are also available and travel deep into the heart of Alaska. Most of these cruisetours travel to Glacier Bay National Park, Denali National Park and Princess' five signature Wilderness Lodges. The 17-night Princess Connoisseur Cruisetour gives guests two nights at each Wilderness Lodge while visiting five national parks. Guests of the Fairbanks Princess Riverside Lodge can experience the chefs' new Garden-to-Table menu. 
For additional information or to book your trip, call 1-800-PRINCESS (1-800-774-6237) or visit www.princess.com.