Princess Cruises newest ship, Sun Princess, will feature performances from the renowned Cirque Éloize when it debuts next year. The original, contemporary circus shows will take place in The Dome, a new top-deck, multi-level entertainment venue onboard. The Dome features state-of-the-art lighting and a hidden stage that provide the perfect setting for performers to delight audiences while surrounded by stunning skies.  
"The Dome is a transformational space that creates a stunning vista with sweeping views of the ocean and creates an unprecedented setting to stage avant-garde spectaculars that will absolutely fascinate our guests," said Francois Leroux, Princess Senior Vice President, Creative Design and Entertainment.  "We're thrilled to bring this collaboration with Cirque Éloize to life with three original shows, created specifically for this innovative and spectacular space on our next-generation Sun Princess."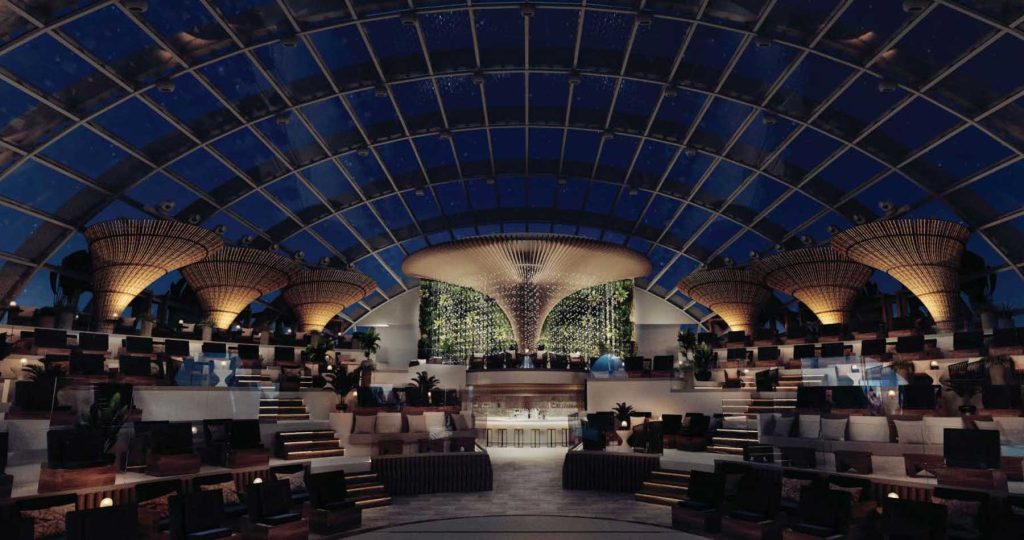 Three 20-30 minute shows will rotate onboard in The Dome. Cirque Éloize will showcase performers on aerial hoops, aerial pole, bungee, Cyr wheel, silks and more. The shows are:
BLUE – A journey into the space between ocean and sky where the spirit of love leads the artists through time and space. The real and surreal is explored by the performers throughout.
COME FLY AWAY – This performance evokes notions of the 1950's era Rat Pack and the vibrancy of love. It's a celebration of the lost art of the chase in which all are willing participants. 
ARTBEAT – This upbeat show celebrates the beauty and joy of living life in full color. Characters work together in perfect harmony to blend their talents into a beautiful masterpiece.
Cirque Éloize has been a driving force in Montreal's cultural scene for three decades. In that time, they have delighted more than five million spectators. Their work has enchanted audiences all over the world. Cirque Éloize merges circus arts with music, dance, theatre and technology to create vibrant, poetic entertainment.
 For more information on Princess Cruises, booking a trip or this collaboration, visit www.princess.com or call 1-800-PRINCESS.