In celebration of the highly anticipated Warner Bros. release of BARBIE debuting in theaters July 21, Ken is inviting two lucky guests to stay in the newly revamped Malibu DreamHouse in all its Kendom glory.
We cannot wait for Ryan Gosling and Margo Robbie to bring the iconic characters to life leaving Barbie's world to explore the real world when the film opens to viewers this summer!
Ken has revamped part of Barbie's Malibu DreamHouse with everything he loves (rollerblading, anyone?). And though guests can clearly see his, ahem, Kenergy, Barbie's signature pink remains ever-present throughout the life-size, toy-inspired home, as she's done her own redecorating since the last time the Malibu DreamHouse was available for guests.
"We all have dreams, and Barbie is lucky enough to have a house full of them," said Ken. "But now, it's my turn, and I can't wait to host guests inside these one-of-a-kind – dare I say, one-of-a-Ken? – digs."
Located in sunny Malibu, the oceanfront mansion features panoramic views and serves as the perfect backdrop for Ken's picture-plastic paradise.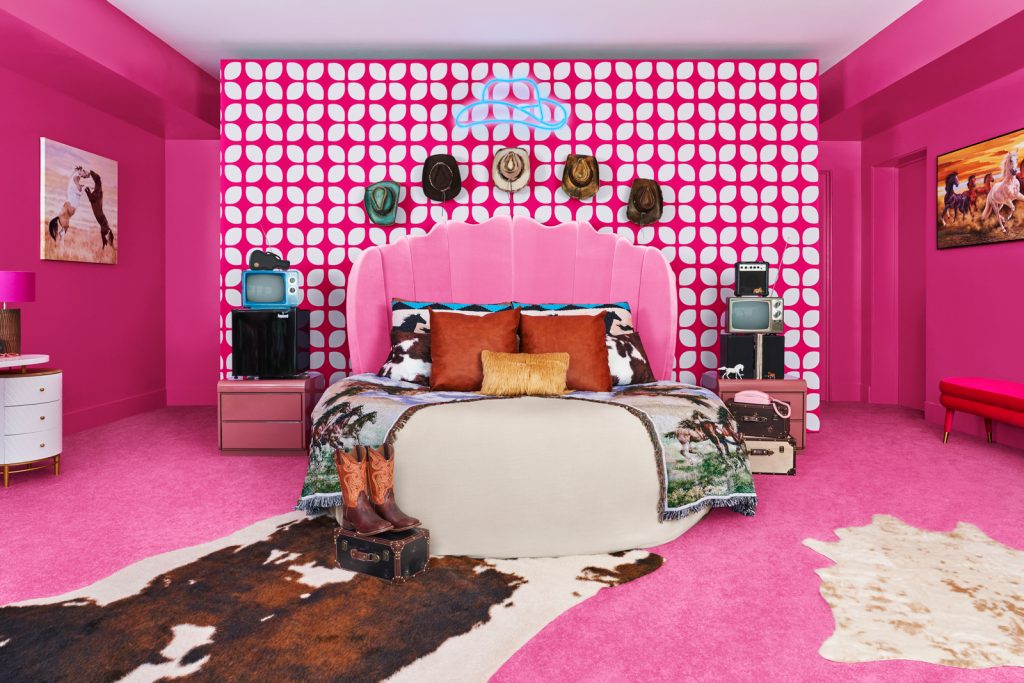 While in the DreamHouse, guests will have the opportunity to live in technicolor by:
Taking a spin through Ken's awesome wardrobe to find their best beach fit. Look out Barbie, Ken's got quite the closet too!
Channeling their inner cowboy and learning a line dance or two on Ken's outdoor disco dance floor or performing a sunset serenade on Ken's guitar
Challenging their fellow guests to a "beach off" with plenty of sunbathing and chillaxing by the infinity pool
Taking home a piece of the Kendom with their very own set of yellow-and-pink Impala skates and surfboards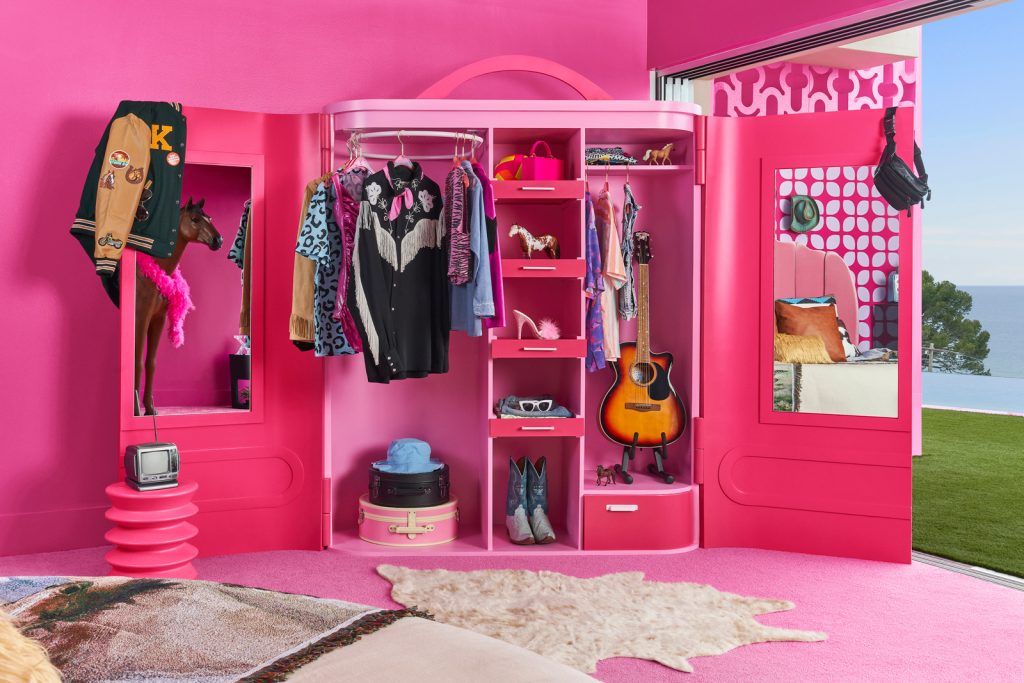 Two winners will get an overnight stay free of charge on July 21 and 22. Each winner can bring a friend. Starting July 17, you can go to airbnb.com/kendreamhouse to take your chance at winning one of the bookings. All winners are responsible for travel to and from Malibu.