JAMNOLA Presents JAMFEST Fest Food & Art Market on Sunday after the event was postponed Saturday due to rain.
JAMNOLA™ stands for Joy, Art & Music – New Orleans. JAMNOLA™ takes audiences of all ages on a fun walk through the cultural gems that make the city so special in a interactive museum setting. 
JAMNOLA has 17 exhibits celebrating the iconic art, music, food and theatrics of New Orleans through the eyes of 30+ local artists and creative partners. Selfies are highly encouraged as you walk through the exhibits.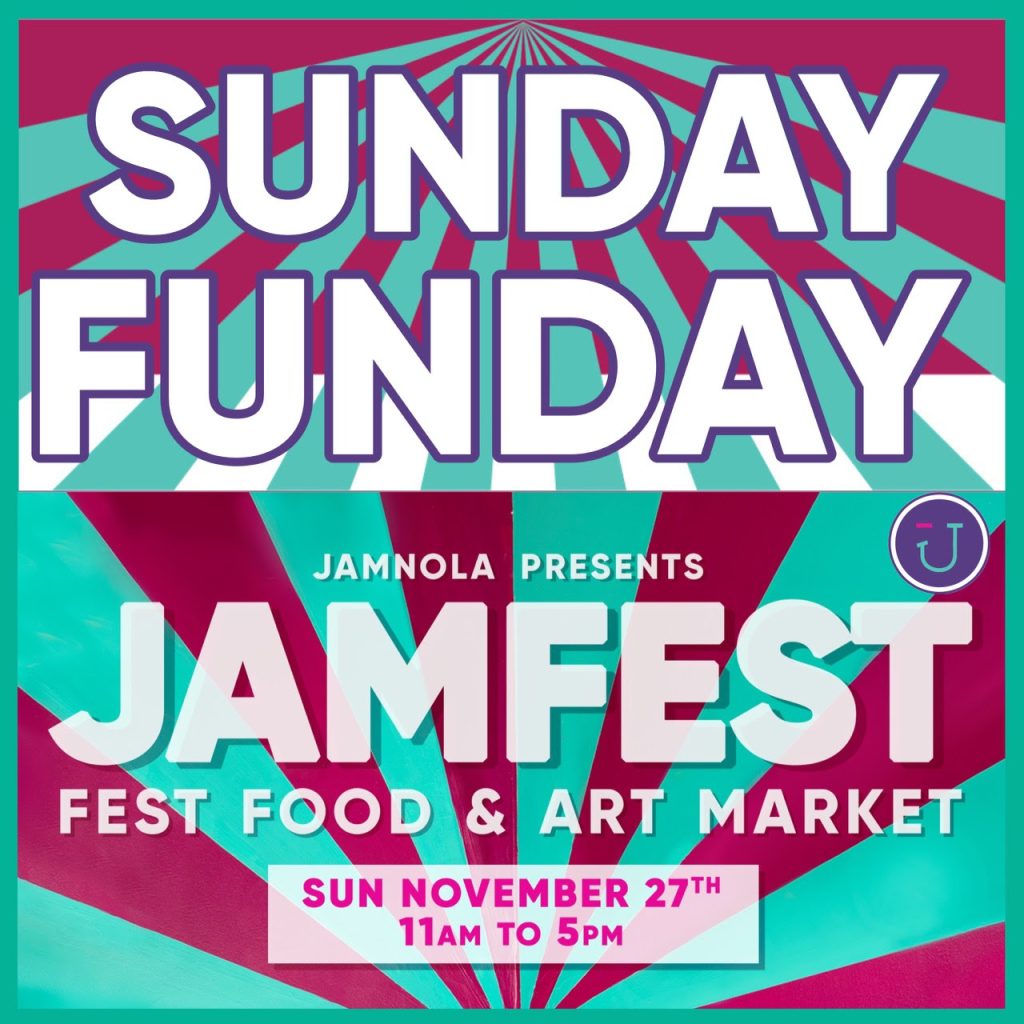 On Sunday JAMNOLA will be hosting JAMFEST that will be open to the community. If you are celebrating the holiday weekend in the crescent city this is a must-do event.
JAMFEST will take place at Press Street Station- 5 Homer Plessy Way in New Orleans from 11am to 5pm Sunday November 27, 2022. The event is free for all. RSVP Here.
JAMFEST MUSIC & ENTERTAINMENT UPDATED LINE-UP: 
Buko Do Choro- 11:45AM
Dave Jordan- 1PM
Stilt Performers- 1:45PM
John Boutte- 3PM
New Orleans Klezmer Trio- 4PM
Kings of Brass- 4:30PM
Hosted by Anjelika "Jelly" Joseph with sounds from DJ Hollagraham and Monty Banks throughout the day!
Local food vendors will be onsite as well including: Bywater Brew Pub, FedNFull Food Truck, Grapies, Gumbo Gouroux, Milkfish, NOLA Crawfish King Seafood & BBQ
JAMNOLA will be OPEN to the public during JAMFEST! Click to HERE to purchase tickets to JAMNOLA!!  Use code JAMFEST5 to get $5 OFF  during JAMFEST!!