Vodka fans rejoice! Tuesday, July 26 is Grey Goose Day in the city of New Orleans. Grey Goose is a huge part of cocktail culture and New Orleans' own Tales of the Cocktail.
On my last night of Tales of the Cocktail at the stroke of midnight, I attended the Grey Goose 25th anniversary party at the historic Gallier Hall in New Orleans. The building had been transformed and each room had a different theme.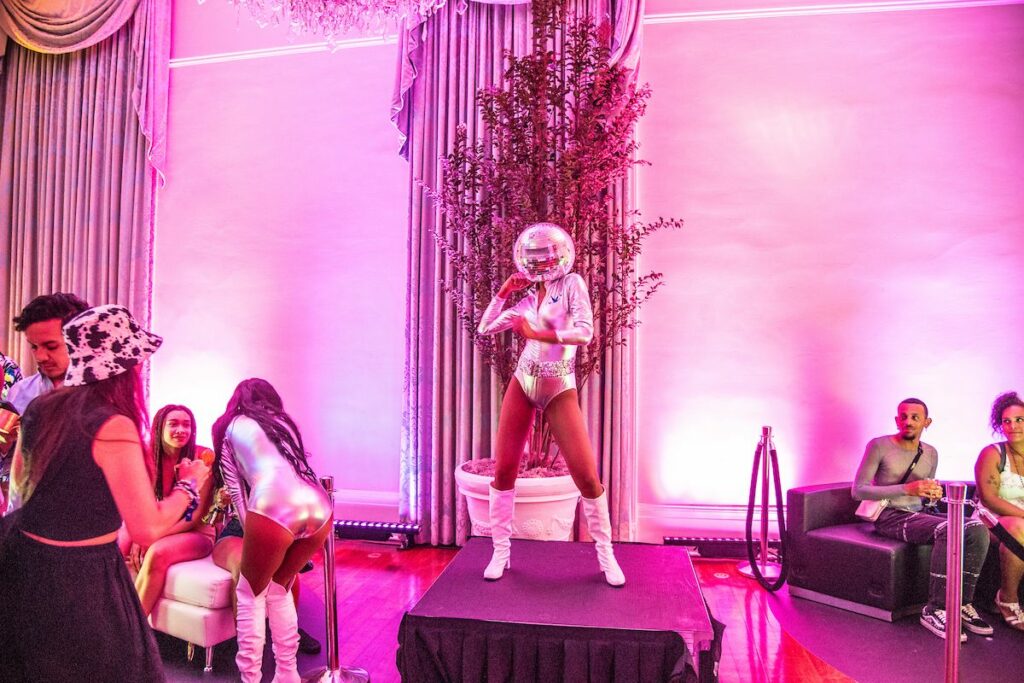 One room was all white with dancers with disco balls helmets. When you entered the main room of the party it was like stepping back in time to old New York. The room was transformed into the Rainbow Room at Rockefeller Center in NYC complete with tuxedo-clad bartenders serving custom grey goose martinis. A piano was in the corner with live performances throughout the night.
Earlier in the day, the creator of the Grey Goose recipe, Grey Goose Cellarmaster Francois Thibault accepted the award from Councilwoman Leslie Harris. He thanked the city of New Orleans for its support.
Of course, a toast was raised in celebration with martinis mixed on-site by bartenders from London's well-known Connaught Bar.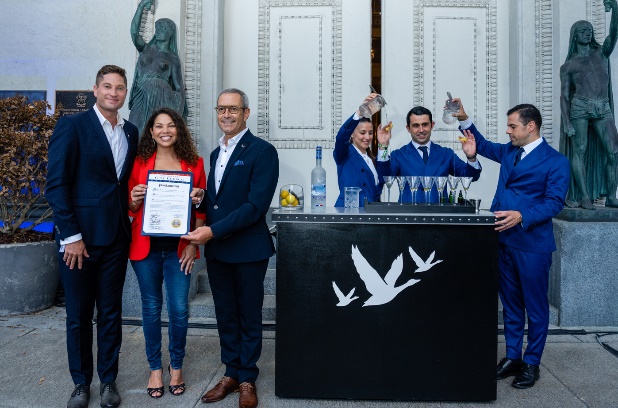 Grey Goose and New Orleans go hand in hand. Just earlier this month, Grey Goose celebrated Black Excellence at Essence Festival.
During the evening celebration, I found my favorite snack and drink of the night at the Grey Goose anniversary party. There was a tray being passed with a tiny ice cream cone filled with a small strip of steak and potatoes. It was an amazing bite. My favorite drink of the night came in the form of an apple martini.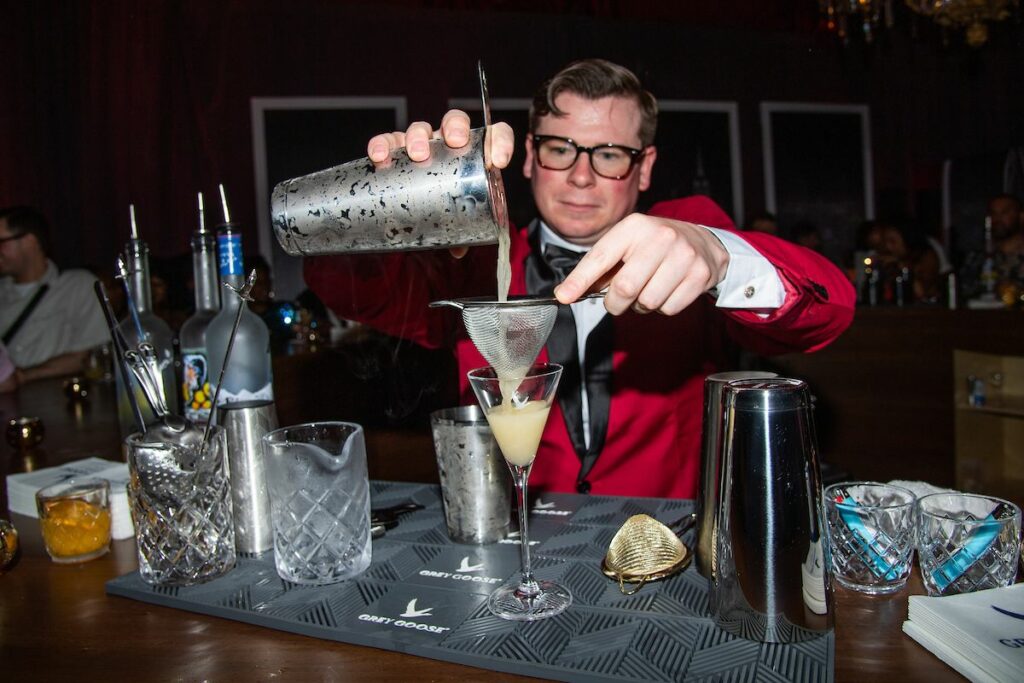 The Apple Martini ingredients include:
Grey Goose Le Poire
St-Germain
Calvados 
Real apple Juice