As we reported a few weeks ago Frontier Airlines announced an upcoming all-you-can-fly pass for 2023. Frequent fliers rejoiced and now final details of the offer have been announced including price, destinations included, and 2023 blackout dates.
Frontier Airlines all-you-can-fly pass will cost $599 the first year
The airline announced that the Frontier GoWild! Pass is on sales for $599 for the first year. Customers must be 18 and older and U.S. residents. It is important to note that that the pass will auto-renew at $1999 for the second year unless you cancel in time.
The airline is saying that the $599 rate is only valid through November 18, 2022.
Once you pay for the pass itself, it'll cost just $0.01 for the airfare as you use it — "plus applicable taxes, fees and other charges at the time of booking". You will be charged if you want to take any full-sized carryon, check bags or get an advance seat assignments, just as on all of Frontier's flights.
If you have Frontier elite status those benefits will also still apply to the flights. These include free bags and advance seat assignments.
International Destinations Now Included with the GoWild! Pass
Frontier has now officially shared that the pass will be valid for both domestic and international flights. This includes the airline's routes that touch Mexico, the Caribbean and Latin America.
Frontier flight routes can be viewed here.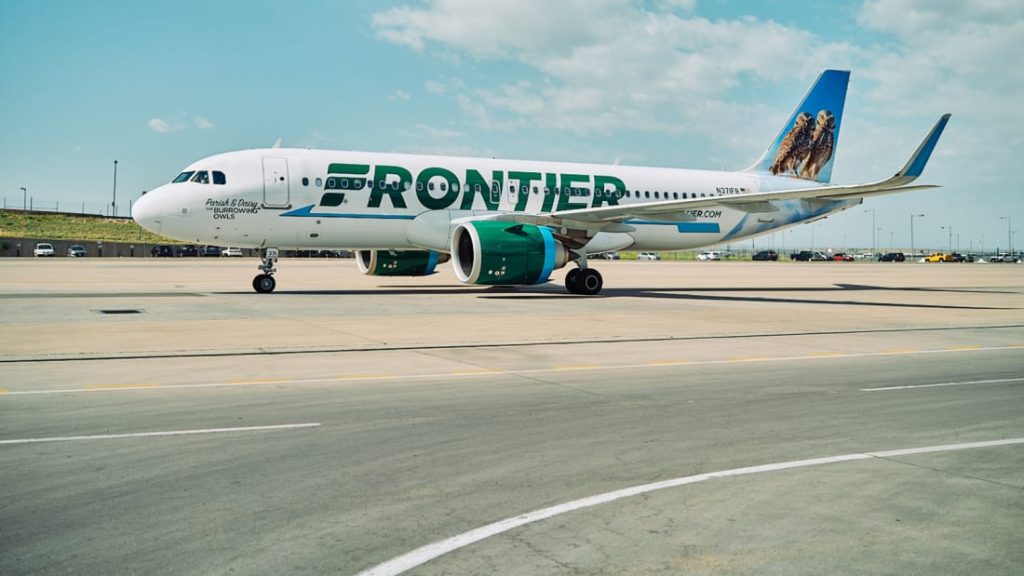 Frontier GoWild! Blackout Dates
There will be blackout dates for this all-you-can-fly pass and now we have that list of approximately 56 blackout dates in the first year. The pass will be eligible for use beginning on May 2, 2023, other than on these dates:
May 25, 26, 29
June 29–30
July 1–5, 8, 9
August 31
September 1, 4
October 5, 6, 9
November 18, 22, 24–27
December 16, 17, 22–24, 26–31
January 1, 15
February 15, 16, 19
March 3, 10, 15–17, 22–24, 29–31
April 5–7, 12–14
Blackout dates for May 2024 are not yet available.
Important: Limited Advance Booking Time
After you purchase the pass, you'll search and book your flights on Frontier's website. Unfortunately, pass owners won't be able to use the Frontier GoWild! pass for domestic travel until the day before travel, which is when you can book and confirm your desired flight.
For international travel, the terms state that you actually have 10 days in advance to book and confirm travel which is a bit better but still a tight timeline to plan travel and days off for the casual traveler.
In either case, the terms continue to say that flights are subject to availability and that "seat availability is not guaranteed".
So if you plan to purchase the pass, you should plan to not have complete flexibility and view it as a nice-to-have option for last minute travel.
While flights on the pass will qualify as activity in your Frontier frequent flyer account for the purposes of extending the life of your miles, the flights on the pass will not earn miles or count toward earning Frontier elite status.
If you have a lot of time and flexibility this may be a good option for you to take last minute trips to getaway but if you need to plan ahead this may not be the best option to save money.