On National Chocolate Chip Cookie Day, DoubleTree by Hilton began offering their signature check-in cookie in an allergy-friendly version. This is great news for the more than 30 million people in the United States impacted by food allergies. In 2022 alone, DoubleTree served over 19 million cookies to guests. Now that they have an allergy-friendly option, many more guests will be able to experience the brand's signature welcome, too.  
"With DoubleTree by Hilton's allergy-friendly cookie, we're reshaping the concept of hospitality to be more inclusive and considerate," said Matt Schuyler, chief brand officer, Hilton. "We're serving not just a cookie but a promise of care and personalization for each guest who walks through our doors."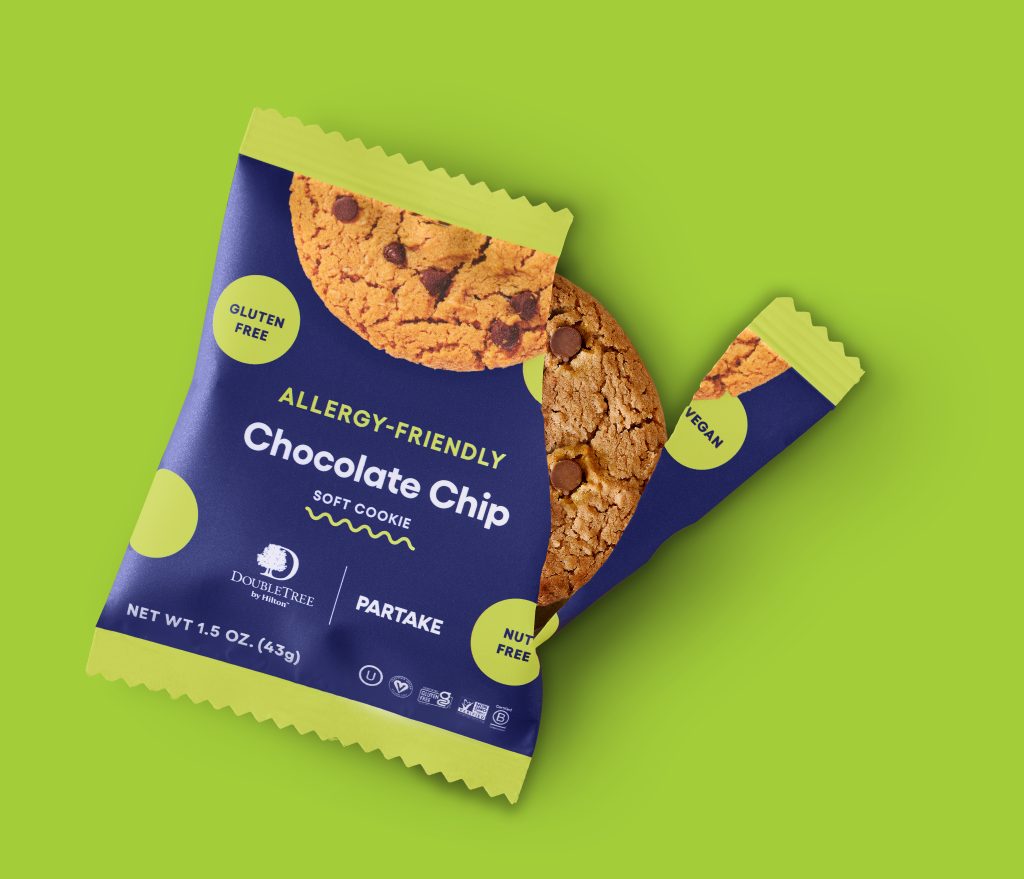 DoubleTree by Hilton has had a mission of providing guests with a warm welcome when traveling for over fifty years. The complimentary cookie has been a big part of that taste of home guests have come to expect. Now, guests can choose from the original or an allergy-friendly chocolate chip cookie when checking in. The new cookie is gluten-free, non-GMO, vegan and free of the top nine food allergens. Additionally, cookies are packaged individually during production to eliminate cross-contamination risks.
"We recognize the impact that food allergies and dietary restrictions have on millions of people in their daily lives and know it can prove challenging during travel," said Shawn McAteer, brand leader, DoubleTree by Hilton. "We hope the introduction of our allergy-friendly option, alongside our original cookie, reaffirms DoubleTree by Hilton as a place where human moments happen that make travelers feel welcome while away from home."
"As a parent of a child with food allergies, I know firsthand how limited offerings are for those with allergies and dietary restrictions when traveling," said Denise Woodard, founder and CEO of Partake Foods. "Everyone deserves to have a sense of assurance and comfort when they are away from home. Partake Foods is proud to extend our mission of inclusivity to DoubleTree by Hilton hotels across the United States."