Legendary performer Donny Osmond has extended his Vegas Residency at Harrah's Las Vegas through May 2024. Fans of the "Puppy Love" singer now have more than 30 new dates available to see him perform at Harrah's Las Vegas Showroom. Osmond's career has spanned an incredible six decades, with no signs of slowing down or stopping in sight.
The performer has sold over 100 million records, received 33 gold records and delighted millions of fans around the world. In fall of 2021, he released his 65th album, "Start Again". Osmond's award-winning show is high energy and dynamic. Fans can expect to hear "Auto-rap-ography" and Mulan's "I'll Make A Man Out Of You." Additionally, any song from Osmond's expansive career can be requested during an audience interactive segment.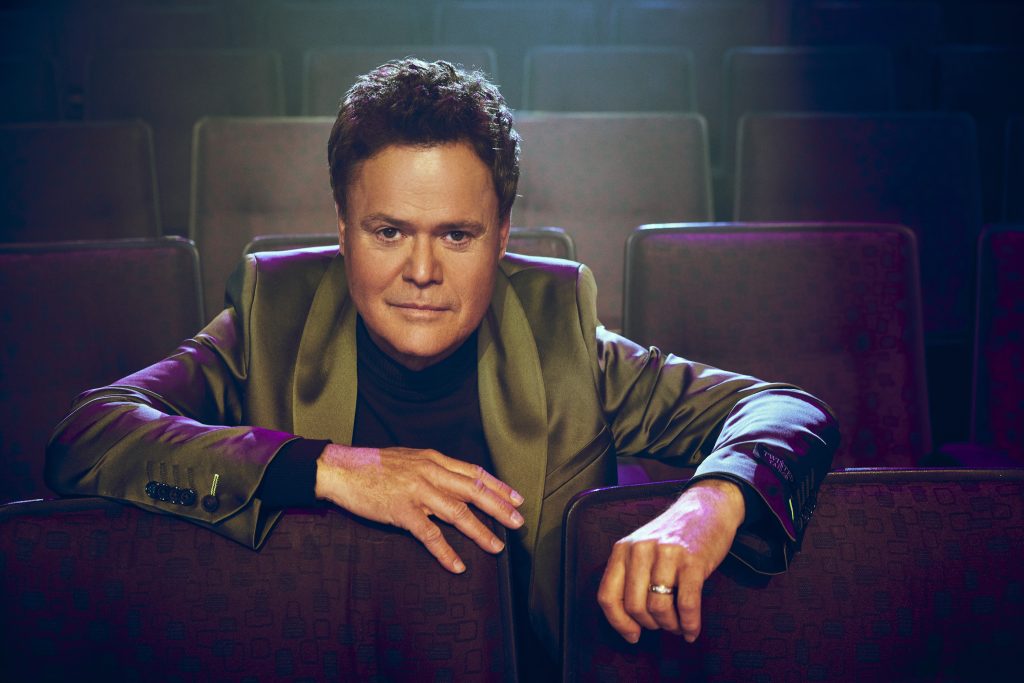 In 2022, DONNY won Best Production Show, Best Headliner and Best Family-Friendly Show in the Best of Vegas Awards. Osmond's Vegas Residency is directed by Raj Kapoor. He has produced The GRAMMYs, Latin GRAMMYs, The Academy Awards, Academy of Country Music Awards and Emmy Awards. Kapoor also directed and produced Las Vegas residencies for Shania Twain, Mariah Carey and the Backstreet Boys. Emmy Award-winning duo NAPPYTABS choreographed the show. DONNY is produced by Mojave Ghost, which has produced Donny's tours for the past decade. Mojave Ghost has produced more than 2,500 concerts, 40 Broadway shows, national tours and IP exhibitions throughout the United States. 
The recently added dates are:
January 2024: 23-27, 30-31
February 2024: 1-3, 13-17, 20-24, 27-29
March 2024: 1-2, 12-16, 19-23, 26-30
April 2024: 2-6, 30
May 2024: 1-4, 7-11
Performances take place nightly from Tuesday to Saturday at 7:30pm. A limited number of tickets are available for Donny's Pre-Show VIP Experience. For more information or to purchase tickets, visit www.ticketmaster.com/donny. For tickets to previously announced shows from September to November 2023, visit www.caesars.com/shows.