Walt Disney World and Make-A-Wish will premiere their "Once Upon A Wish Party" during World Princess Week August 20-26. The long-time collaborators have been helping children from all over the country have magical experiences at the resort for more than four decades. In fact, they recently celebrated their 150,000th granted wish together in May. 
"Disney is the largest wish granter in the world, and over our more than 40-year relationship, we've granted some pretty incredible wishes together," said Leslie Motter, Make-A-Wish America President and CEO. "Whatever Disney does, they go all out."
For the "Once Upon A Wish Party", the two will provide an all-day royal experience to attendees. Wish families will experience surprises from dusk to dawn. The day will include tea and treats, meet and greets with beloved Disney characters and an unforgettable ball.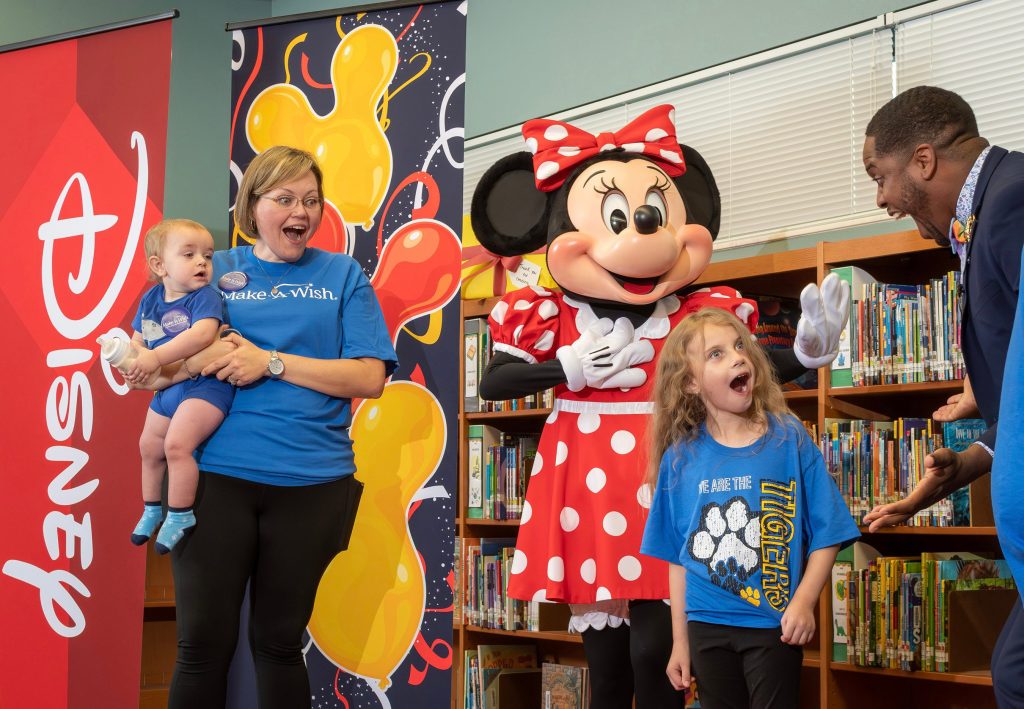 In May, Disney and Make-A-Wish surprised a very special first grader named Scarlett with news that her wish would be granted. Scarlett, who has undergone many surgeries and a heart transplant, had wished for a "Disney Princess experience". Minnie and Disney cast members came to Scarlett's school before summer break to share the news. It was shared in the presence of nearly 100 classmates, teachers and Scarlett's family.
"She's going to have this super special experience and be able to go to the royal ball as a princess … I know she's going to enjoy every single second of it," Scarlett's mom said. "To see her happy and completely fulfilled is every mother's dream. It means so much that she'll be able to experience life as a normal kid at a theme park where we don't have to think about a lot of the medical stuff that has consumed our lives in the past."
For more information on Disney's relationship with Make-A-Wish, visit wish.org/Disney.