I am headed back to Austin this year to cover Austin City Limits Festival to cap off my summer festival season. It's always great to hear about programs at these festivals that get fans involved to maintain the beauty of the festival grounds. ACL is located at Zilker Park in downtown Austin, Texas.
Austin Parks Foundation (APF) is proud to present Austin City Limits Music Festival's signature greening programs this weekend at the festival on October 14-16. This is the fifth year APF has managed programs Rock & Recycle and Divert It!, and the second year managing the water refill stations.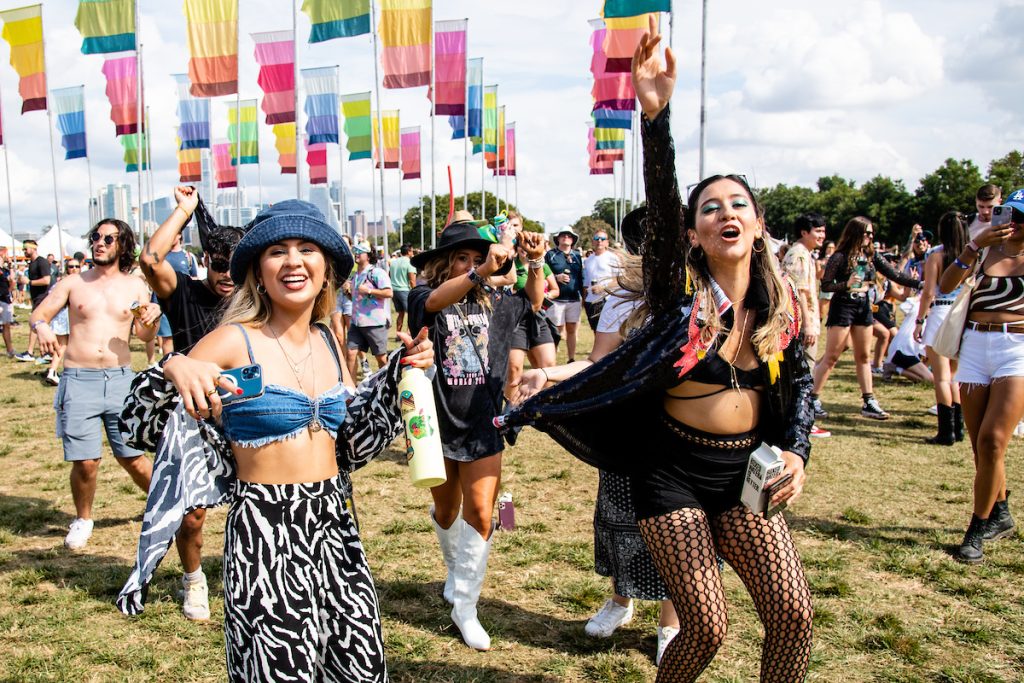 Rock & Recycle
Rock & Recycle encourages festival attendees to pick up a bag of recyclables from the grounds in exchange for a specially designed ACL Fest lineup tee. There are two different t-shirts available each day of the festival for fans who participate.
Divert It!
Divert It! enlists volunteers to encourage and educate fans by helping them compost, recycle and send less waste to landfills. Stations are setup all throughout the park to separate trash, compost and recyclables so be on the lookout as you eat and drink your way through the 3 days of music in the park.
Hydration Stations
Hydration stations encourage ACL Fest fans to bring a reusable water bottle to reduce waste. Temperatures at the festival will reach over 90 degrees this weekend so it is extra important that fans take advantage of the hydration stations and stay hydrated throughout the festival.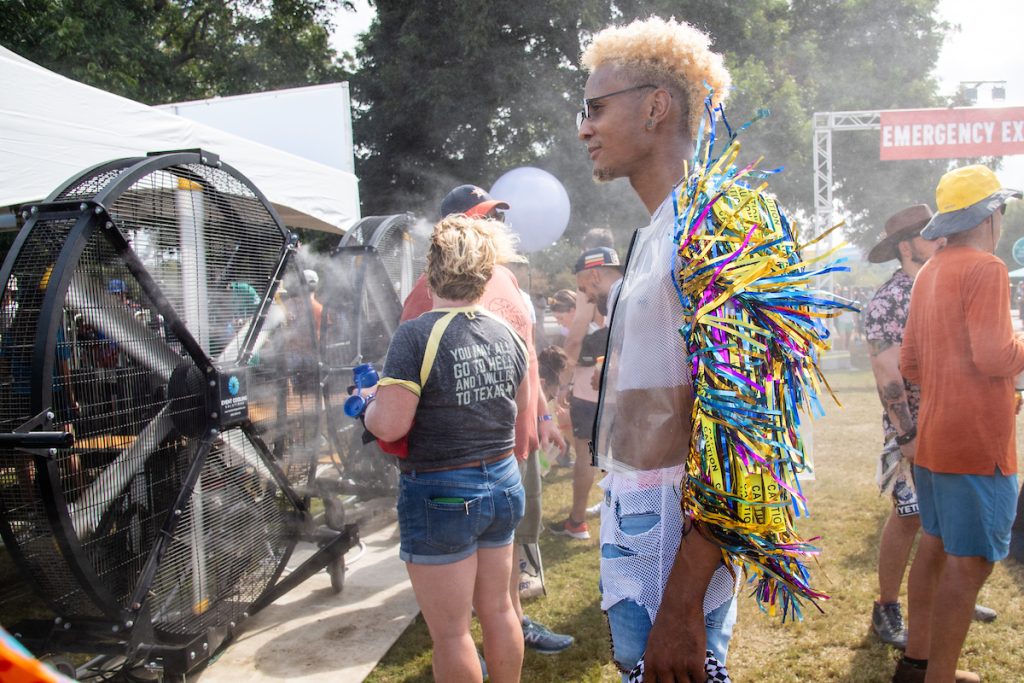 "We are incredibly excited to be back on the festival grounds as a leader in several sustainable practices that make a significant impact on keeping our green spaces beautiful and clean," said Colin Wallis, CEO of Austin Parks Foundation. "In addition, we are continuing our celebration of Austin Park Foundation's 30th anniversary by inviting festival attendees to stop by the APF booth and lounge where they can learn about our mission and how to support Austin's 300+ parks. We are grateful to all the volunteers that continue to support APF and do their part while watching some of the best live music our city has to offer." 
Austin City Parks Improvements
As the festival's main beneficiary, in 2021, ACL Fest generated $6.7 million towards Austin park improvements. Over the last 17 years, ACL Fest's partnership with APF has provided nearly $50 million to Austin's public park system.
The festival has allowed APF to make necessary improvements at parks, pools, rec centers, trails and greenbelts in every area of the city. Through this partnership, significant investments have been made to beloved spaces in the city. These improvements include major renovations at Auditorium Shores, continued care of Zilker Park, the complete renovation of Republic Square, and supplemental funding for construction of Alliance Children's Garden. Most recently $950,000 was donated for the playground renovation, field improvements and ball field lighting at Govalle Neighborhood Park.