Singer-songwriter Amy Stroup's voice is drenched in honey and can traipse easily from ethereal to haunting. Stroup's a master of nuance, which is probably why she's so incredibly talented at writing for scenes in television and movies. 
On June 23rd, Stroup will be releasing her fourth album, Since Frank. Known for her ability to tap into rich, emotional honesty and vivid storytelling, Stroup wrote these ten songs with herself in mind—a change from the hundreds she's written for TV and film.
The self-proclaimed "song farmer" is closing in on 1,000 sync credits, which include backing moments on How I Met Your Father, This Is Us, Shameless and Netflix's upcoming Choose Love, among many others. 
We caught up with her to talk about the dog that changed her life (and has an album dedicated to him to prove it!), how writing differs for personal work versus that on the big screen and what she can't stop binge watching on Netflix. 
What can fans expect from Since Frank? 
Since Frank is my first release since 2018. I do a lot of work for television and film, and a lot of times those deadlines are like, 'hey, we need an end title in 48 hours', no big deal. So, it's a very rushed process. For this record, I wrote it over a long period of time and really wanted to say what I wanted to say and focus on what I've been going through. 
These songs are a collection of songs that I took my time writing and sometimes re-writing since 2018. It's called Since Frank because I got a dog in 2019 before the pandemic and he really changed my life in a great way. These songs are that time capsule marking this time with him, so that's why it's called Since Frank. I had someone ask if this was dedicated to a loving uncle or a boyfriend and I was like, no, it's my dog. 
I should dedicate every album to him because he's amazing. I thought I was too busy for a pet because, you know, touring and all that. It's been a wild ride, but he's definitely been a consistent, loving presence in my life. So, I was like, you deserve all my songs.
I know you love to hike with Frank and the video for "Break the Feeling" has some of that vibe in it. What are your favorite hiking spots? 
When I travel to play a show, I'm a morning person which is probably weird for a musician, so if I'm not playing a show or needing to be soundcheck at 3 or 4 and I'm in a city, I always wake up and find a park or a trail. In LA, there are so many good ones. Solstice Canyon, anything in Topanga Canyon. Even hiking to the Hollywood Sign. It's beautiful to go through all the canyons. 
In Nashville, there's a lake in the middle of the city. It's kind of a hidden gem. It's a state park and it's like ten minutes from downtown Nashville. It's called Radnor. It's beautiful. In the middle of Nashville, you can just submerge yourself in nature in a ten minute drive. There's another park called Shelby Park on the eastside and it's gorgeous. It's just rolling hills and there's this huge train bridge you can walk under. It's by the Cumberland River. I love to just get out, explore and be active. It kind of resets me. 
You mentioned you work for TV and commercials a lot. What's the difference between your approach for writing songs for TV/movies/commercials versus an album? Do they let you watch the TV show when they give you 48 hours? Are you writing for something very specific or do you just have a thousand songs and they come in and pick from them? 
A small example is this Netflix movie that's coming out on August 31st called Choose Love. The scriptwriter is amazing. She wrote Runaway Bride and some other rom coms that we all know and love. For that process, I got on a Zoom call. It was in the middle of COVID and they were filming in New Zealand. I was on a Zoom call and they sent me the script. It's mostly based on reading the script, with that one I read all about the characters, I read their conversations. One of the characters, Laura, is a producer and she kind of falls in love with this artist. They write a song together, so I wrote the song that they're going to be singing together on screen and it needed to be a love song. 
A lot of times, I'm reading scripts or another music supervisor I work with a lot is Chris Mollere. He's done Vampire Diaries and Pretty Little Liars and basically a lot of teen drama shows that we're all addicted to. A lot of times it's like a paragraph scene description and I kind of have to make it up and I don't always nail it. And other people's songs are in it. 
But sometimes you do nail it and it becomes the biggest scene. Another style is in Grey's Anatomy. They used a lot of montage. It's a very dramatic show, so a lot of it is cinematic and it needs to run a little bit longer. For radio anything over three minutes is a heck no. But in a montage scene on Grey's Anatomy, it might need to be four minutes. So, a lot of times I'll write in a huge musical build on the back end of a song to extend it. So those are some of the nuances.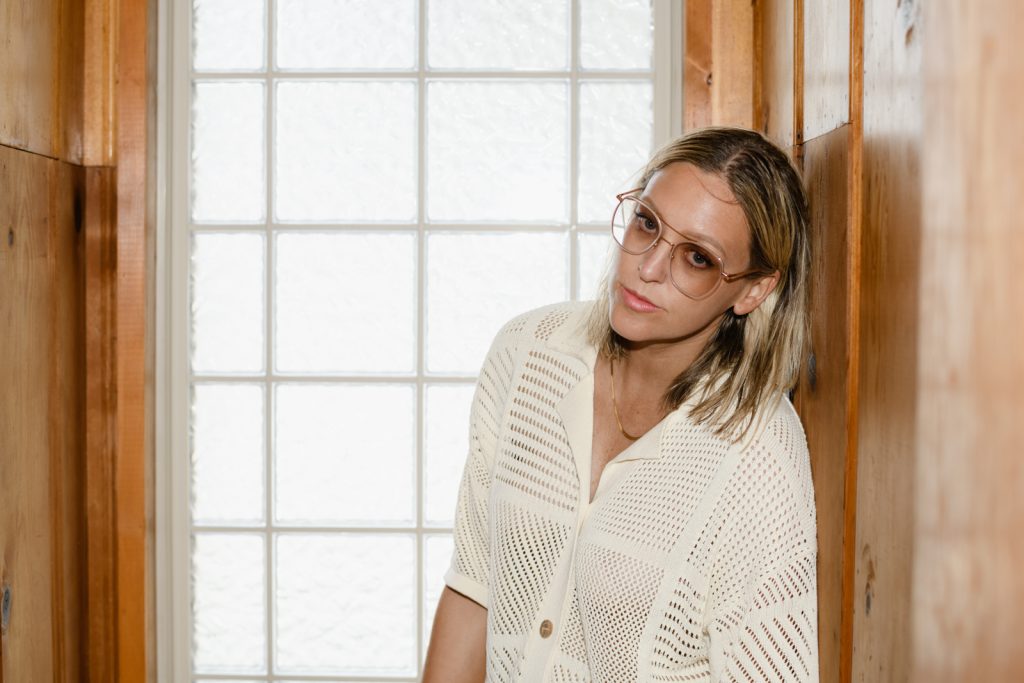 Obviously as far as lyric and melody, you want to make it as hooky as possible, but it's got to be a universal topic that can fit against a lot of things and also not get in the way of onscreen dialogue. It's all these little boundaries that are fun to dance around. I like a boundaries because it kind of gives me a specific focus of expression. It's a lot of fun for me. I like deadlines. I get this rush of adrenaline from problem solving. I gotta figure this out, you know? I love the process, but it is a lot different from writing down what I want to say and letting it get in the way of the screen and not worrying about that kind of stuff. 
That sounds like a very crazy skill set. I'm not sure most musicians could finish a song in 12 hours; maybe they could do it. A lot of the biggest hits have been written in 5 minutes or 30 minutes, but probably not under the gun of having to do it in 30 minutes. 
Right. A lot of times, when I'm writing for myself, I'm thinking about myself and a fan. And when I'm thinking about writing for a television, you're thinking about yourself and the client. Maybe the client is the show writer or Netflix or ABC. There are parameters within networks that you have to work within, too. That's the difference. It's like a fan of the show versus a fan of my music. 
That's super interesting. So other than Frank, what are your current inspirations when you're writing for yourself?
No song on the record is specific to him; it's just dedicated to him. I'm also consuming a lot of television because I love it. So, conversations on television; during COVID, we weren't having a lot of facetime conversations. I read a lot. I had a writer tell me early on, 'if you don't read, the lyrics won't jump out of you'. 
I try to consume a lot of language because it does help me get creative in my own right when I'm penning lyrics. I read a book called "The Story of a Happy Marriage" and it's by a Nashville author and she basically talks about her happy marriage with writing. It's not about her actual marriage, although she does talk about it. Her name is Ann Patchett. She started Parnassus Bookstore here in Nashville. It's our local gem of a bookstore. 
It's really cute. 
It's incredible. I read a lot of her books during COVID. I like to read about how people write. Ann Lamott's "Bird by Bird" is one of the best books on writing ever. It's just great storytelling about writing. Reading those nonfiction and fiction gives me little ideas that pop off into other things. 
What is your binge worthy TV show right now that you like? 
I just finished Shrinking and it was hysterical. I loved it. I love how Reese Witherspoon is taking a lot of books and making them into shows. Anything that she's doing, I've watched, like Big Little Lies. I just finished The Last Thing He Told Me, which is very weird and haunting. I love TV, for sure. Ted Lasso. I did just watch Queen Charlotte's Story. I'm always watching stuff.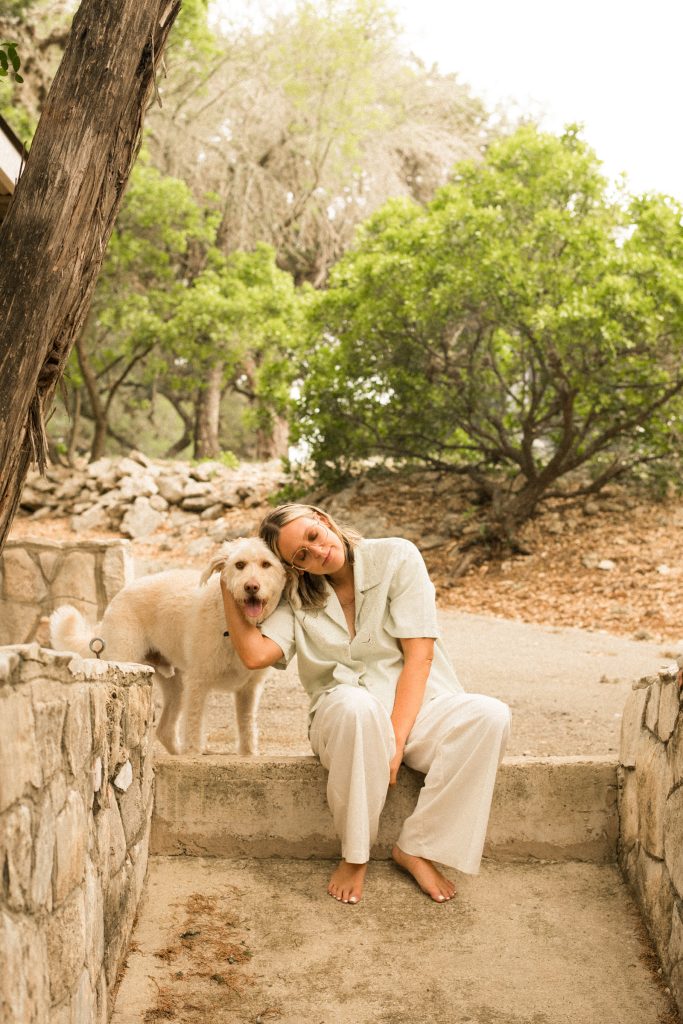 I was addicted to The Morning Show during COVID. That and Succession are my two favorites right now.
I'm so sad. Succession is over. I will say, Succession has one of the best musical scores. I do not get tired of that intro music. That and White Lotus. I listen to those compositions, like streaming them on my phone, when I'm just driving around. 
The TV song that always sticks in my head is Narcos. When that played, you knew exactly where you were. I'll have to pay more attention now to Succession. 
Succession, the piano theme, it's insane. It kind of has a hip hop beat under it. I just think it's brilliant and they carry it throughout the show all of the seasons, iterations of this one little piano line. It really brings in a moment. You don't even notice. It's super subtle, but it'll lock you in. It's all part of the branding to me. 
What are your must pack travel items? 
Well, it's so funny. It depends on if we're on a bus tour or not. If we're on a bus tour, like when we were out with Ingrid Michaelson or Kacey Musgraves, I always packed my yoga mat and a pair of running shoes because you think you'll use them. 
But me and Trent, when I was on tour heavily before COVID with Sugar and the Hi-Lows, were always laughing because we'd pack our yoga mats and used it for the first three shows and then just didn't. But yeah, running shoes and a yoga mat are the two non-obvious things besides tambourine, guitars and all the usual suspects. I just like to get out and walk to breakfast. 
I was always jealous Kacey had a trainer on tour, a personal trainer. I need someone telling me to get down and do sit ups. 
What's your perfect day in Nashville? 
I love breakfast tacos. There's a place called Tempo Taco on Nolensville Road. It's actually owned by a drummer and he has a studio, but his tacos are amazing. They make the tortillas by hand, and the coffee's insane. It's as good as Barista Parlor or any other popular spots. So, get some Tempo Tacos, specifically the bean and cheese with salsa. 
Then take Frank on a really long walk. I call them epic walks. At Radnor, you can do 3 or 4 miles. At Shelby, you can do the same. 
I like to go to a destination. If I'm on the eastside, I'll walk and then maybe get coffee at Cafe Rose or something. Really just being outside as much as possible. Probably that and then hanging out with friends.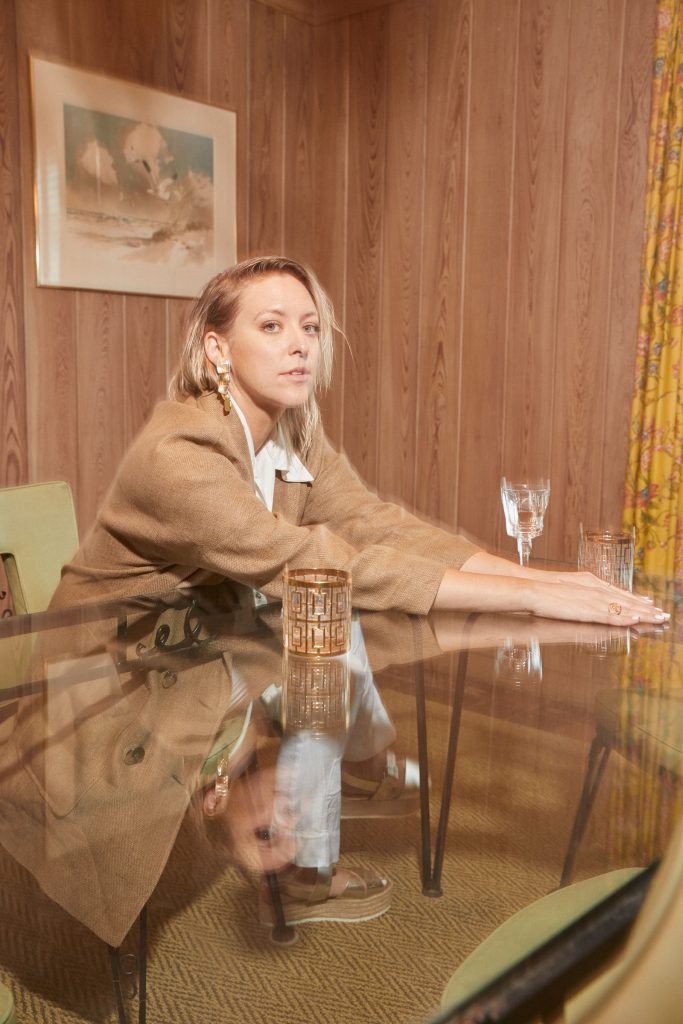 Any favorite cities you love to hit up in the US when you're touring? 
I really love the West Coast. I remember there was one show where we played the Troubadour with Andrew Bell. We went next door to this pizza place called Dan Tana's, like just before the show and Jay Leno was sitting there. I just love that you could be in a city like that and no big deal. No one was talking to him. And I was like, oh, there's Jay Leno. I like going to places and just seeing interesting people, you know? LA's one of my favorites because it just has so many good eateries. 
It's a very neighborhood-type city. If you're in Venice Beach, there's Justa. If you're in West Hollywood, Go Get 'Em, Tiger. If you're in Silverlake, there's Home State, the taco place. And then throw a rock and you'll hit a good coffee shop. It's just like opening presents. I mean, New York is the same thing.
It doesn't even matter where you are, you can find good stuff. Paper Boys in Austin is a great place. Merit Coffee brews most of the coffee for most of the coffee shops there. It's actually a San Antonio chain. 
What does the rest of 2023 have in store for you? 
We're almost halfway there. I'm playing a show in Nashville to launch Since Frank, and then I'm also playing a show in LA on July 15th opening for some friends Hembree Music. They're a band out of Kansas City. They're great. I hope to pick up some more fall tours. We just submitted for a couple tours, so we'll see what happens. 
I've got some of these songs that are going to be, like I said, in that Netflix movie Choose Love coming up. And so, it's always fun to see the songs that maybe I didn't intend for television to end up in different places. 
And hopefully just get to hang out. It's been a busy three years and I haven't really gotten to see a lot of my friends. And so, it's been nice since the doors have been open just to hang out with people again and do road trips and things.