It's National Hispanic Culture Month and we want to celebrate here at The Travel Addict! One of the most exciting and delicious brands of spirits that we discovered in 2023 was Flecha Azul Tequila. We love tequila but this one tastes the best straight up and in mixed drinks and it has no sugar which means no hangover. We even paired it with our favorite Filthy Margarita mix to make the perfect margarita for an end of summer pool party and all the guests loved it.
We caught up with Aron Marquez of Flecha Azul Tequila to talk about how the company he co-founded with golfer Abraham Ancer began, what partnering with Mark Wahlberg has been like and an up-and-coming city he thinks should be on your travel radar. 
I've talked to quite a few Mezcal and tequila producers over the past few years and I always love hearing the story of how people in your industry find their partner in Mexico. I read that you guys are using a single estate. How did you meet your partner and how did that collaboration come about? 
When we first started going down to Jalisco, we knew there were only certain people that can make the product the traditional way. What that means is using an agave plant and removing the middle part of the plant. There are only a few states that actually do that, but they sell them only locally. 
The first few times that we went to Tequila Jalisco, we went just to taste the different tequilas. The Orendain family heard that we were looking to start a tequila brand. They reached out to us and said, "Hey tequila is becoming so popular, but there aren't any Mexican owned brands really." There are a few out there, of course, but not many that have been approached or that have approached us. 
So they said, we want to work with you. That's how the initial dialogue began. They heard we were down there tasting at different distilleries and we had connections in Tequila Jalisco, but none like the Orendain family. The fact that they reached out to us through a mutual friend was huge. We made a special trip to go down there immediately after we got back. They hosted us and we told them what our favorite tequila was and what we were looking at doing. We wanted to make sure it was additive free, aged correctly, harvested the right way and distilled. They said we were exactly the kind of people they'd want to partner with. 
Back then, I thought our tequila was going to be a regional tequila, maybe in 4-5 states and that was pre-mark. We were pleasantly surprised by how much people liked the product. We were like, "Oh man, we think we have a winner," because people were very receptive of the brand and the quality of our product. We knew the Orendain's could scale that at a global level if we ever got to that point.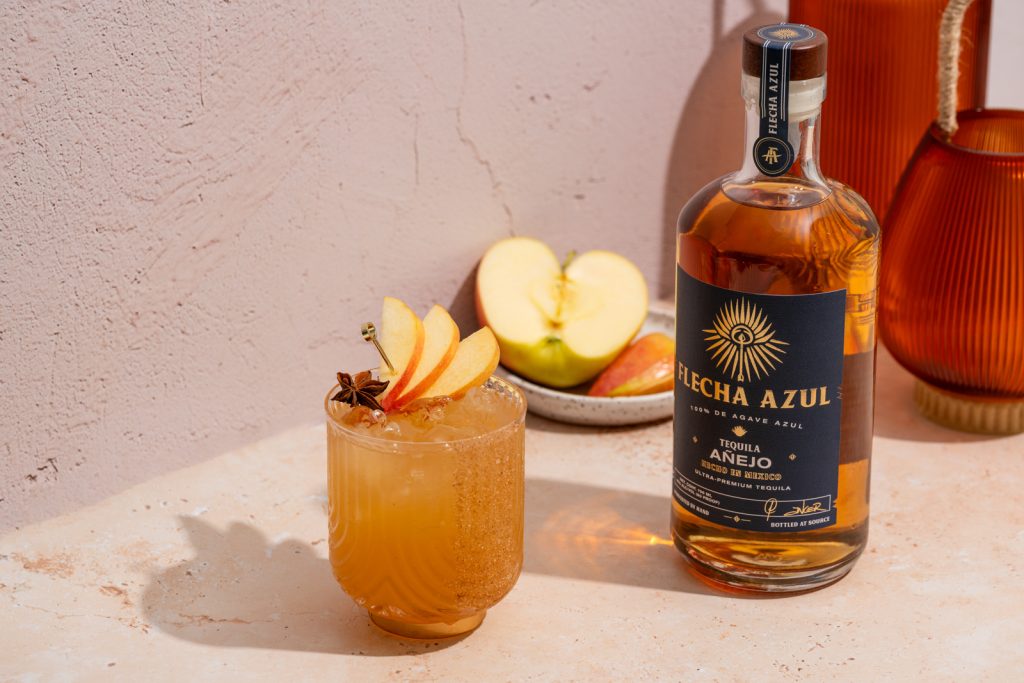 Let's talk about maintenance of the land for the long haul. As you said, production has increased. What efforts do you make for sustainability? Are you planting a plant every time you harvest one? What are you doing from an environmental standpoint to keep the land going? 
The agriculture and the harvesting for tequila is the key to everything. Before you distill it, before you bottle it, everything starts with the farmland. The Orendain's have a tremendous amount of land that we can scale to whatever volume and only work with them. Every time they harvest the land, they re-plant immediately. It's a constant cycle. 
When we started working with them and we saw that the brand was growing, we started working with them to develop their infrastructure. There's a lot of equipment that's very antique. They hold that close to the vest because it's traditional. There is a lot of innovative, new technology that's more efficient, safer, it's green with less emissions. They've developed a lot in their distillery because of our partnership. They've added a new wing of state of the art equipment in their distillery. When we started working with them, they only had two brick ovens where they cooked all of the agave plants. Now there are five and they're making room for another. It's more of a longer term process. There's more infrastructure for water now because water is very important down there. As soon as you start distilling, you start planting to replace everything that you took out of the ground. 
What's the perfect tequila cocktail?
I'm more of a traditionalist, if you will. I've always drank my tequila just on the rocks or neat, either the Blanco, or the Reposado. But my favorite cocktail would be a Paloma. 
I like our Paloma with the Reposado. The reposado, of all of our profiles, is my favorite because it's the one that you can go to a party and if the people there want to sip it neat, they can. If they want to make cocktails with it, they can. It's a very versatile tequila. For me, I love a good Paloma. It's just refreshing and it's fun. You can't go wrong with a margarita either. But a Paloma with Flecha Azul Reposado and Tajin around the rim is perfect. It's making me thirsty just talking about it. 
Your brand brought on an investor and partnered with Mark Wahlberg. How did that come about? 
We have a mutual friend that introduced Mark and Abe and I. It started initially with a three way phone call. Mark had tasted our product. Our friend Tom had sent him some and he was like, your product is phenomenal. I've finished half of a bottle of the Cristalino and I woke up and went to the gym. I explained to Mark that the difference between our product and what's on the market is that we only use the agave plant and the way we age it is the way everything's been made for 100+ years, that we don't use additives or sugar. Mark was talking about how other celebrities get involved in brands and he feels like it isn't as genuine. That was one of the reasons he wanted to invest in us. He appreciated that we are honoring the traditional process and that we're both Mexican American guys. He said he could really taste the difference. That conversation went on for a while and then he decided he wanted to invest in our brand. 
He loved our story. We come from similar backgrounds. We had a lot of connections as we talked and it seemed like a great fit. At the point that Mark decided to invest, we were scaling because the brand was doing well, but we didn't have that amplifier. I'm a businessman. Abraham's a golfer. We're not celebrities. Mark is able to bring a tremendous spotlight to our brand. 
For a while, we were in the process of changing to a small batch, independent distributor that couldn't keep up with our growth. We switched over to Southern Glazer's. That's when Mark came in as a partner and that brought a tremendous accelerator in Mark. That gave us nationwide distribution.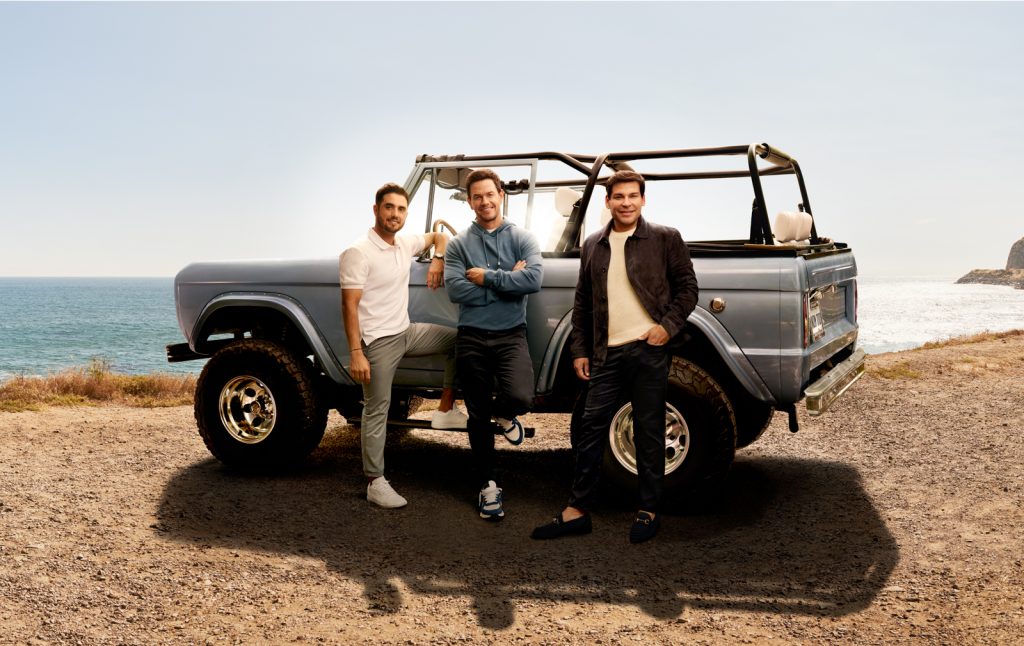 So he brings the capital investment and also a marketing perspective to it. 
Yes. Mark is our principal investor in Flecha Azul, but the involvement in the creative that he has is great to see because he sees things from a different angle. He knows how to produce things. He knows how to use his celebrity to reach consumers. He knows how to really make a product cool. 
His relationships with retailers and other people, because he is an entrepreneur and he has other businesses, he's able to co-brand Flecha with other things he does and incorporates it in. For example, with F45, he does a big workout and then he drinks tequila with them afterwards. It's the healthiest workout with the healthiest drink. Mark is a brilliant businessman. 
What I'm hearing is, no hangover is what sets your tequila apart. 
Yeah. That's the key. Making it tequila with no sugar added. If you open up a bottle of tequila and you smell caramel, that's not traditional. You can walk around agave fields and you will never smell caramel. That's a good sign.
You've been all over the world between your family businesses, this tequila venture and just traveling for fun. I read one of your stories about going to Colombia, which is one of my favorite places in the world. Are there any hidden gems or places you've discovered while traveling? 
I love Colombia. My favorite restaurants that I've ever been to are in Cartagena, Colombia. I've spent a lot of time down there with my business ventures. I love going to places and eating where the locals eat, right? We're always being hosted by different people and different families. I've also been spending a lot of time in Oaxaca City recently. It's being ranked one of the top culinary destinations in the world now. 
There's a place called Puerto Escondido. It's the best surfing in the world. It's the most beautiful water, the most beautiful sunset. It's outside of Oaxaca City and it's a growing place to go visit. I was just there a month ago. I've never seen better sunsets or more incredible waves. The beaches are phenomenal. It's very local; it's not developed. Oaxaca City is kind of being developed more like San Miguel de Allende. San Miguel de Allende fifteen years ago was my favorite place to go visit. Now you go and it feels commercialized. 
It's beautiful, but it's touristy. 
Yeah. I love the Rosewood Hotel there and it's the best. We still go out there quite a bit, but it's just not the same as it was fifteen years ago. I think Puerto Escondido in Oaxaca is one of the most beautiful places. Oaxaca City is kind of being developed now and it'll be the same. When you get a chance, look it up. It's beautiful.
Your business partner, Abe, is a professional golfer. Even your clothing line feels very golf-centric, kind of business/golf. Do you play golf? Which are your favorite courses to play? 
I love to play golf. I started playing golf late. When I graduated from college all my professors said you have to learn to play golf and tennis. I was like, I can only learn one. I couldn't afford to play both. So I started playing golf and it was amazing how the game of golf allowed us to get a lot of business done. I had climbed the corporate ladder initially before I became an entrepreneur. A lot of my business was done on the golf course. Even when I had management meetings or something to deal with with a manager of some kind, I'd bring them to go play golf.
My favorite golf course is here in the Hamptons. It's Sebonack Golf Club. It's my favorite that I've played. I was with Mark last summer at Gozzer Ranch in Idaho. That golf course is phenomenal. But if I only get one place to go play golf, it's Sebonack in Long Island. 
I want to talk a little bit about you growing up in an immigrant family. I read that growing up you weren't able to travel. So I wanted to know how your outlook on travel changed as you got older and got your own money. How has your outlook changed from when you were little? How do you vacation with your own family?
Growing up, vacation for us was basically we didn't have vacations. My dad worked all the time. Mom took care of us. We really didn't have the resources to go on vacation. I talked about it on one of the podcasts I did, about how on the first day of school you went back and you talked about where you went on vacation. So I would make up vacations I wanted to go on. Oh, I went to Disneyland. I went to this place. 
It's different now. I have resources and I'm able to travel and see the world. I really enjoy traveling. I have a three year old son. His name is Patrick. He's probably traveled more than an average fifteen year old. I've taken him everywhere I've gone. I think that traveling allows people to see things through other people's eyes. You don't have to agree with other cultures or the way that other people do things. I don't expect everybody to see things the same that I do. 
I grew up in Mexico. I didn't learn to speak English. I was an immigrant. It was difficult for people to relate with me, the way it might be difficult for me to relate with somebody from the Midwest or California. You just have to find things that unite you instead of things that separate you. That's one of the things that's important for me. Traveling allows me to really appreciate other people's cultures and respect their cultures for what they are. 
I really enjoy trying different foods and learning different languages. Traveling is the best way to educate yourself on cultures and current events. 
I definitely agree that you may not understand everybody's culture, but you do have to respect it. 
People take that for granted. There's a book a professor gave me called "Kiss, Bow, Or Shake Hands" and it basically talks about different customs. Every country is different. When you're in somebody else's country you just need to be mindful and respectful.